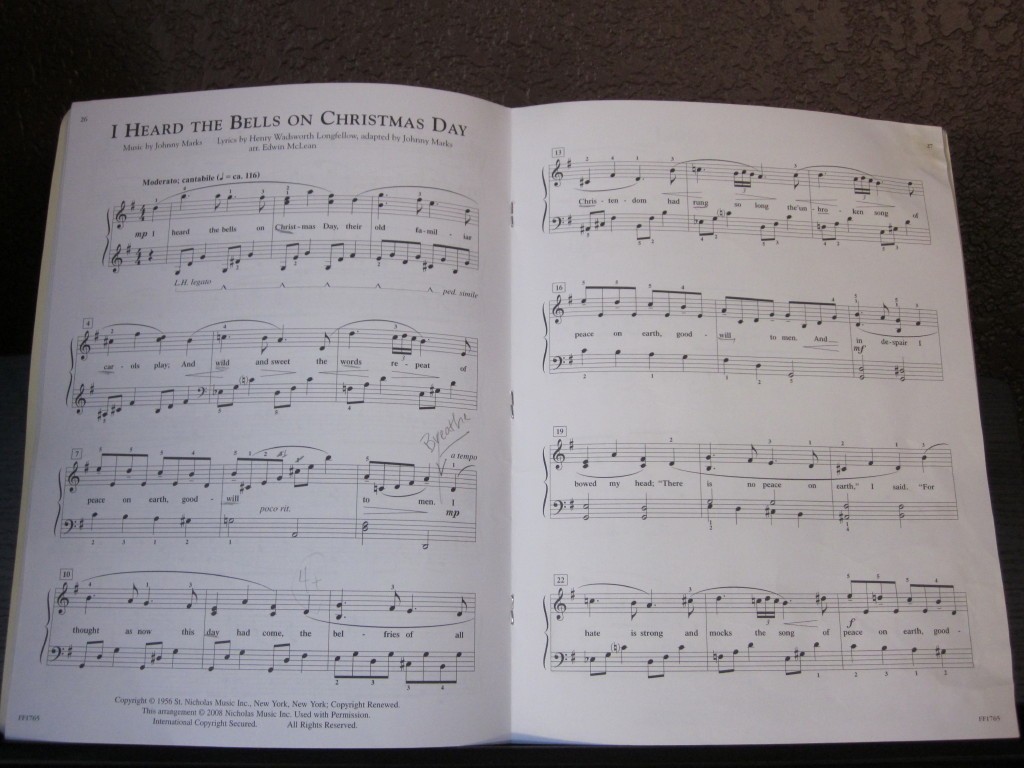 Remembering the joy of music
Last evening we attended the Brian Setzer Orchestra's Christmas Rocks! Extravaganza at the Celebrity Theatre in Phoenix, Arizona. The evening before last, lights shining on the Christmas tree, we played Christmas songs through the iPod player. With all the wonderful trappings of Christmas – lights, decorations, food, sweets – it is the music that finally sets the mood. The old and familiar, the new songs that became future favourites, the traditional, or the jazzed up arrangements.
Today, the digital piano I've rented for the next four months arrived.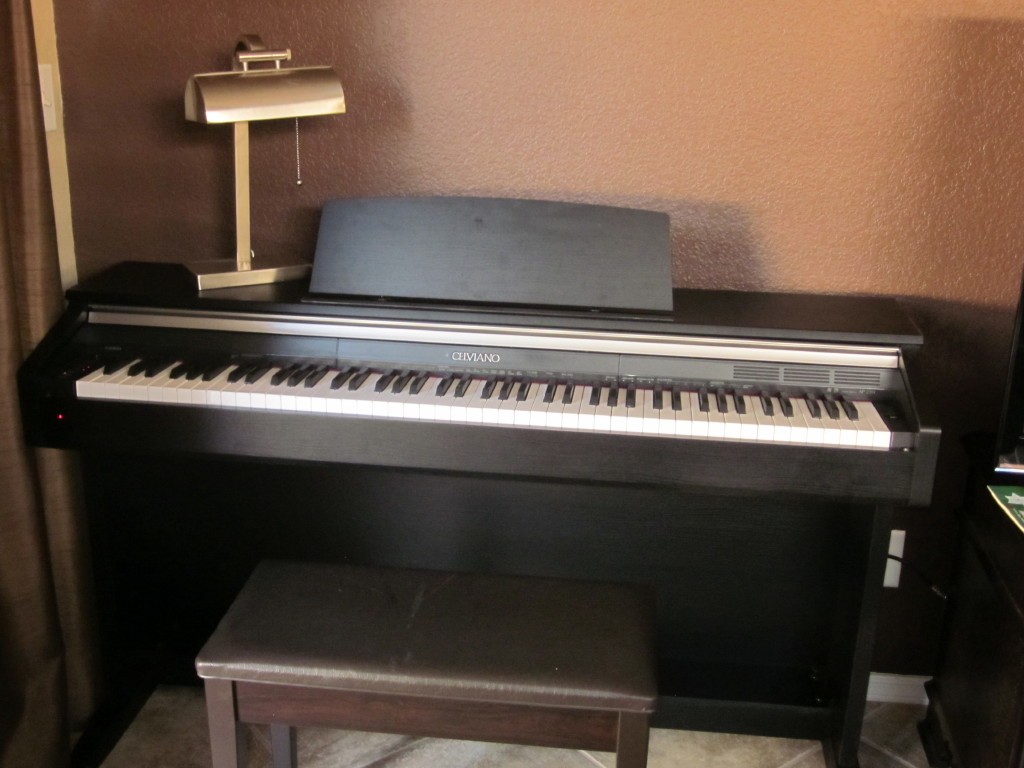 I am not a performer and play mostly for myself, but over the years practicing piano has provided me both joy and stress relief. The first tunes I played on my rented piano were Christmas songs, but thoughts about all types of music and musical experiences dance through my mind today.
Songs that make me smile. Songs that bring tears. The moving power of symphonies, operas, and musicals. The reverend beauty of a church choir. Singing around the campfire. Turning the music up loud while I work in the kitchen. Joyfully dancing. Rocking my infant daughter to sleep and singing along softly to lullaby songs on the tape deck. Singing children's songs and nonsensical ditties with my young daughter and step-daughters as we drive to and from places. Enjoying a folk concert with my adult daughter. A relaxing evening with my husband, each reading a book, favourite songs on shuffle in the background.  
Music often reminds me of people, things or places. I hear polkas and old-time waltzes and remember my parents. Reggae and Latin music transports me to the Caribbean. Songs like "Hey Jude" place me back in my high school gymnasium at a sock hop.  
I remember my mother-in-law, who passed away this summer. In the last years of her life, dementia stole her memory, but not her ability to enjoy the moment and appreciate the music. She was unable to remember what she did ten minutes ago, but when we turned on the music and played the old songs, she sang along, unthinkingly remembering the words.
Where words fail, music speaks. 
Music washes away from the soul the dust of everyday life.