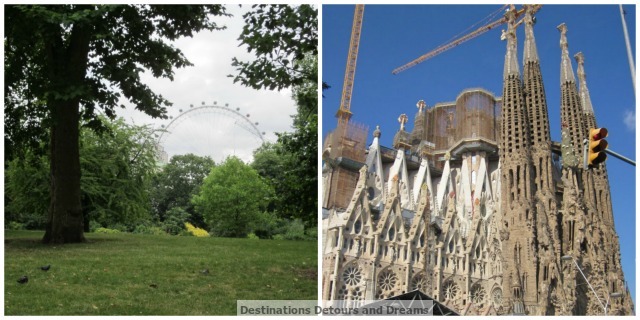 Thanks to travel bloggers for London and Barcelona tips

Last week I returned from a two week vacation with my sister in London, England and Barcelona, Spain. I will have more to say about those cities in later blogs, but today I want to acknowledge some useful tips I received before the trip.
London
Thanks to Journeywoman's post She Enjoys London for Less, we had a delicious and inexpensive lunch at the Portrait Cafe, in the basement of the National Portrait Gallery off Trafalgar Square.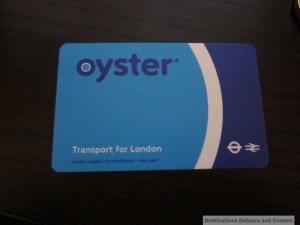 Thanks also to Journeywoman for recommending Transport for London's Oyster Card. The prepaid card is convenient to use, gets a reduced fare on the Underground and buses, and is easily topped up with more funds.
Thanks to About.com's post Best Free London Public Toilets, we knew about the public toilets in St. James Park near Marlborough Gate. They weren't the nicest public toilets I've ever been in, with at least one broken door and one missing toilet seat. But they weren't the worst I've been in either. They were accessible and relatively clean, being cleaned even as we visited.
Barcelona
Journeywoman, as well as a recent visitor to Barcelona I met before my trip, recommended we get tickets in advance for the Sagrada Familia, one of Barcelona's top attractions, to avoid long line-ups. Tickets are available online. After spending time connecting the printer at the apartment we stayed at and struggling with printing issues that turned out to be an issue with the site at the time, we questioned the value of this advice. An hour later, we received an email with a PDF attachment containing our tickets. When we arrived at the site the next day and saw the ticket line-up, we were glad we'd spent the time online. Although we couldn't know for sure how long we might have spent in line, we guessed it would have been at least an hour and a half.
Barcelona Escapes and other sites advised us not to wear tank tops or skirts above the knee when visiting Barcelona Cathedral. We did, indeed, see the guard stop women in shorts, short skirts, and skimpy tops from entering. Carrying a lightweight scarf with you on hots days to cover your sleeveless blouse is a good idea. Respectful dress is required for visiting most churches in the area. Sagrada Familia is still technically a construction site and the dress code there is a little more relaxed.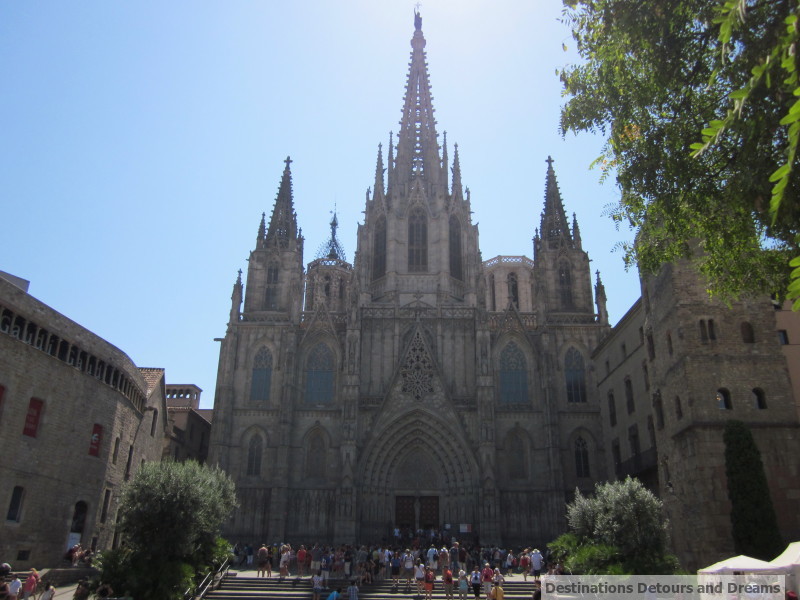 One site, whose link I have lost, advised us that credit card chip technology was not used in Barcelona and we would need to have photo id with us to use our credit cards. We encountered only a couple of places that didn't use the chip technology. But fortunately, because of this advice, we had photo id with us for those places. Another piece of advice from this site was not to attempt to race across a street when the walk sign was flashing green. This information was accurate. The light flashes green for two to three seconds and then turns red.
Over and over again, I came across warnings about pickpockets. Barcelona is said to have the most sophisticated pickpockets. Fortunately, we weren't robbed at any point. But, because of the warnings and advice, we were careful and alert. I had a small anti-theft travel purse with a cut-proof shoulder strap. I kept the purse at the front of my body. I didn't carry all my cash with me and had a back-up credit card at the apartment. I carried emergency extra cash under the insole of my shoe. At restaurants, we kept our purses on our laps, never setting them down on the table or over the back of a chair. We were watchful of things and people around us.
As recommended by Oh-Barcelona and others, I packed and used sunscreen to protect against the hot August sun. I should also have paid attention to the advice about mosquito repellent. After reacting badly to mosquito and/or sandfly bites, I purchased repellent.
Information provided by Tripify, Little House. Big Heart. and Pause the Moment was useful in reminding me how to pack light. I managed this trip with only carry-on luggage, which made my transit and transfer through airports simpler. It also reduced impulse buying. I had very little room to pack purchases.
Finally, one more shout-out to Journeywoman. The light in airplane bathrooms is perfect for tweezing eyebrows.
Isn't the information you can find online these days amazing?