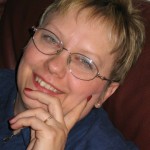 Hello and welcome.
I'm Donna Janke, creator of Destinations Detours and Dreams.
I am a writer (check out my author page at donnajanke.com), retired information technology professional, reader, music lover, traveller, snowbird, dreamer and doer. I love to explore wherever I am. I photograph, document and share what I discover.
I dig into the background and history of the places I visit. Each place and every person has a great story to tell.
My love of travel likely began with my love of books. An avid reader as a child, I discovered new worlds from the living room of my small prairie home. As I grew up, I continued to read, but also wanted to explore new places with my feet.
That's the thing about books. They let you travel without moving your feet. ∼Jhumpa Lahiri
I grew up in a small Manitoba town, surrounded by a large extended family who taught me about faith, community, taking care of each other and the value of hard work, play and laughter. I laugh a lot. I have a husband and adult daughter, who continue to teach me about life, love, joy and following one's heart. My two step-daughters have taught me how much someone who isn't a blood relative can capture your heart, fill it with love and become family. I am blessed to be surrounded with family and friends who fill my world with love and joy and provide the roots to my wandering nature.
To learn more about me and my approach to travel, read my interview with Travel Awaits.