Welcome
Destinations Detours and Dreams contains travel stories about both popular attractions and hidden gems told through a combination of narrative, photos, and personal reflection with attention to detail and a focus on culture, history, art, architecture, nature, and food.
You'll find information about destinations in North America, Central America, Europe, and the Caribbean. The list of destinations continues to grow. The Canadian province of Manitoba and the U.S. state of Arizona currently receive the most extensive coverage, followed closely by the Canadian province of British Columbia and the United Kingdom, but these are not the only destinations on the site.
Go ahead. Explore the site. I hope you discover a new place to visit, a new insight, a useful tip, an old memory, or simply a few moments of entertainment. I welcome your feedback and comments.
About Me
I'm Donna Janke, creator of Destinations Detours and Dreams. I am a writer, retired information technology professional, reader, music lover, traveller, dreamer and doer. I write both fiction and non-fiction, including travel articles for this blog and other publications. I live in Winnipeg, Manitoba, Canada, on Treaty No. 1 territory: the traditional territory of Anishinaabeg, Cree, Oji-Cree, Dakota, and Dene peoples, and the homeland of the Red River Métis.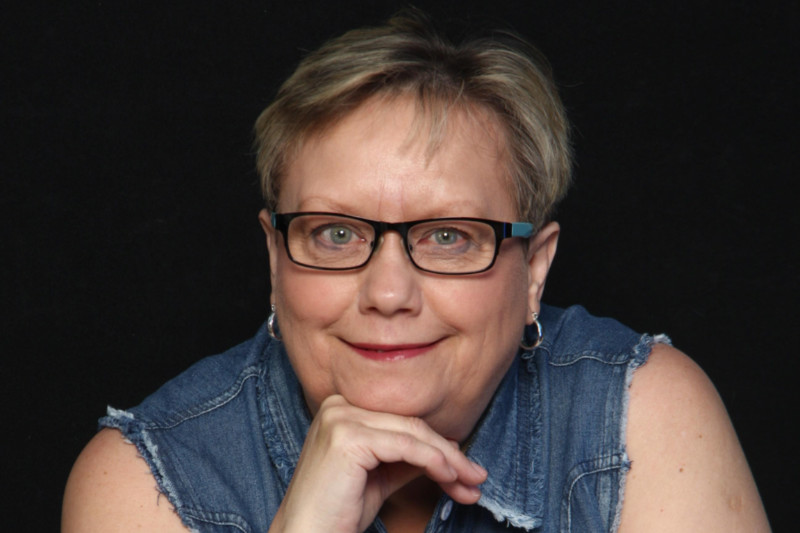 I love to explore wherever I am. I photograph, document and share what I discover. I dig into the background and history of the places I visit. Each place and every person have great stories to tell.
My love of travel likely began with my love of books. An avid reader as a child, I discovered new worlds from the living room of my small prairie home. As I grew up, I continued to read, but also wanted to explore new places with my feet.
That's the thing about books. They let you travel without moving your feet.

Jhumpa Lahiri

I grew up in a small Manitoba town on the Canadian prairies surrounded by a large extended family who taught me about faith, community, taking care of each other, and the value of hard work, play, and laughter. I laugh a lot. I have a husband and adult daughter, who continue to teach me about life, love, joy, and following one's heart. My two step-daughters taught me how much someone who isn't a blood relative can capture your heart, fill it with love, and become family. I am blessed to be surrounded with family and friends who fill my world with love and joy and provide the roots to my wandering nature.
To learn more about me and my approach to travel and life, read the interview I did for Travel Awaits, or the lessons I learned about travel, writing and life in a challenging year.
Find a list of my travel publications here. To find out about my other writing life, visit my author page.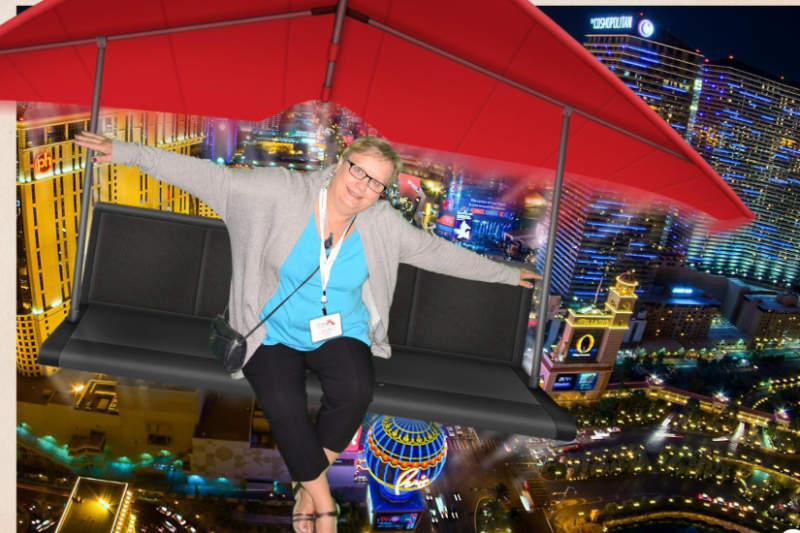 How It Started
In 2012, I retired from my career as a software development project manager. That year my husband Rick also shut down his home-based business. We decided to spend the next winter away from the cold of Winnipeg, Manitoba, where we live, and rented a house in Mesa, Arizona, where we had family who we'd visited each year for the previous several years. We were about to become "snowbirds."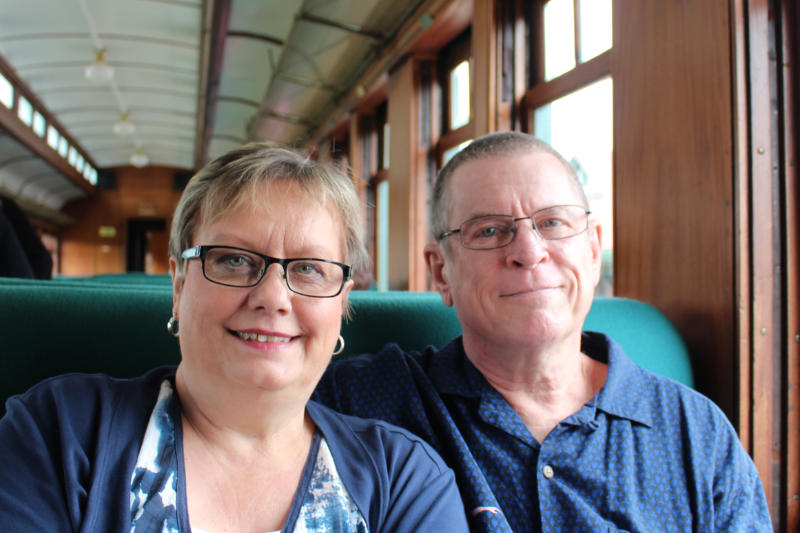 I began searching the Internet for information to help us plan and take care of the many details involved in leaving our home behind to live somewhere else for several months. Because large numbers of people leave their northern homes and head to a more southern, warmer location every winter, I expected to find a lot of information. I found very little detail beyond simple checklists. I started documenting our experiences in hopes it might be of use to future snowbirds.
We settled into a regular rhythm of life in Mesa, but also took time to explore and do some of the "touristy" things we hadn't yet done on previous visits. I wrote about those. When I travelled to other places at other times of the year, I wrote about those trips. Gradually the blog evolved from a snowbird story to a general travel site and I began to write travel stories for other publications as well. Rick provided input and advice on my blog when needed. I continue to rely on his eagle eye and attention to detail as copy editor and proof reader. I suspect more conversations about the placement of commas are in our future.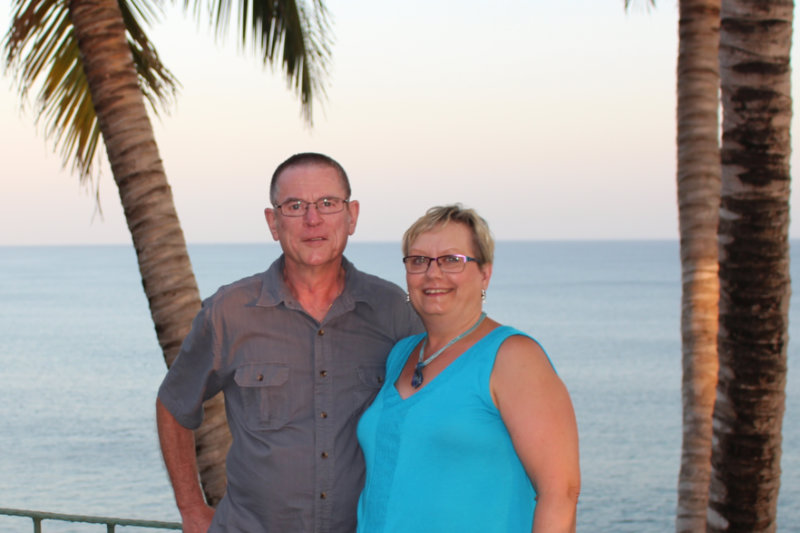 We spent three full winters in Mesa, initially with our two aging dogs. Their eventual deaths left holes in our hearts, but also gave us more flexibility in our travels. We spent part of the fourth winter in rural Panama. We've not yet done another full winter as snowbirds. Winters have seen us split time between our Manitoba home and other locations. Our travels have taken us to a number of places throughout the entire year. We've driven along the U.S. western coast, through the Canadian Rockies, and across the prairies. We've housesat in rural England and in the San Diego area. We've visited hot springs in the interior of Alaska. We've cruised in the Caribbean to volunteer in the Dominican Republic. When not travelling, I explore my Manitoba home with the same passion as I explore travel destinations.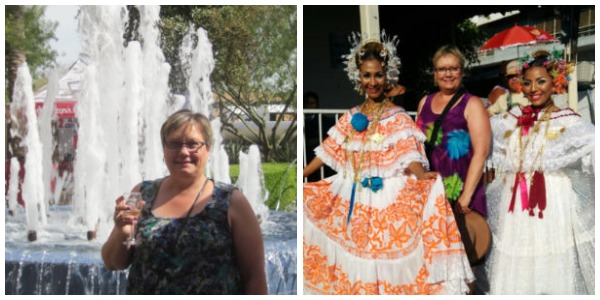 A Few Favourite Travel Quotes
One's destination is never a place, but a new way of seeing things.
∼ Henry Miller
Bizarre travel plans are dancing lessons from God.

∼ Kurt Vonnegut
Stop worrying about the potholes in the road and enjoy the journey.
∼ Fitzhugh Mullen
A truly happy person is who can enjoy the scenery on a detour.
∼ Unknown
A traveler without observation is like a bird without wings.
∼ Moslih Eddin Saadi
We live in a wonderful world that is full of beauty, charm and adventure. There is no end to the adventures we can have if only we seek them out with our eyes open.
∼ Jawaharial Nehru