Seattle's Original Neighbourhood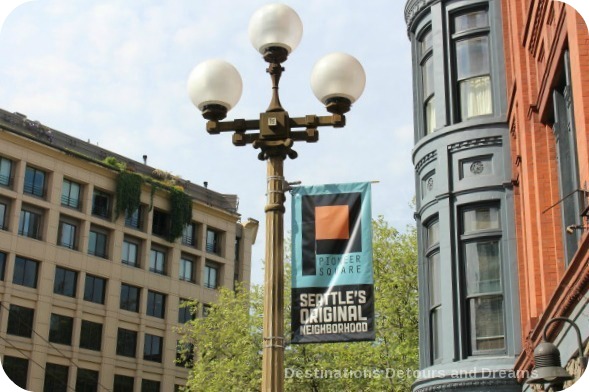 Seattle's history in Pioneer Square
Pioneer Square is Seattle's first neighbourhood, dating back to 1852. Today the area blends the past and the present with heritage buildings and modern shops, bars and restaurants.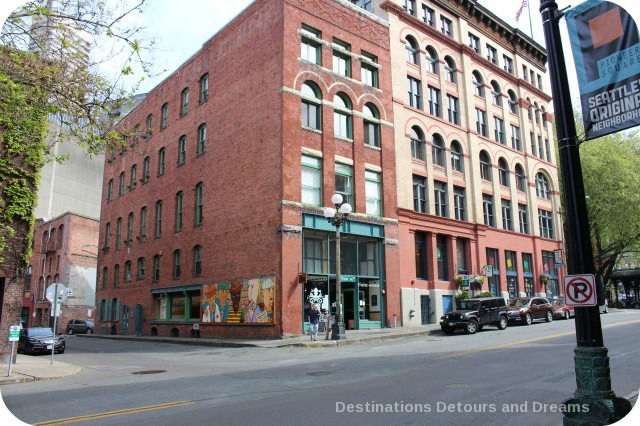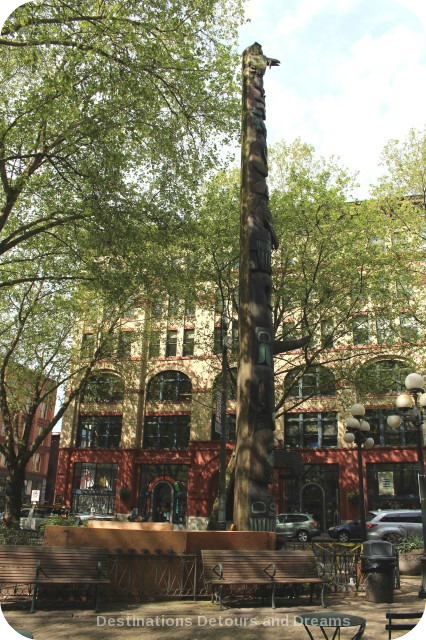 In 1851, Denny Party settlers arrived in Washington from Illinois and established a townsite at Alki Beach in what is now West Seattle. In the spring of the following year, they relocated to a protected deep-water harbour across Elliott Bay just north of land owned by David Swinson ("Doc") Maynard.
Henry Yesler built a steam-powered lumber mill on the waterfront at the foot of what is now Yesler Way and lumber became the main driver of economic growth. Yesler Way was originally called Mill Street and later nicknamed "Skid Road" or "Skid Row" because trees chopped in the hills were skidded down the street to the mill.
In 1853, Arthur Denny, Carson Boyen and Doc Maynard mapped out their land claims, land on either side of Yesler Way. Denny and Boyen believed the streets should be laid out in a manner aligned with the hills of their land. Maynard's land was flat (and subject to flooding). He wanted the streets laid out in a strict north-south and east-west grid. They filed conflicting plans which led to the confusing intersections at Yesler's Way where the streets change pattern.
Seattle grew with lumber and coal as the main industries. In 1989 a fire destroyed 31 blocks. The buildings at that time had been made mostly of wood and fire spread easily. Businesses rebuilt, this time to city requirements that construction be of brick or steel.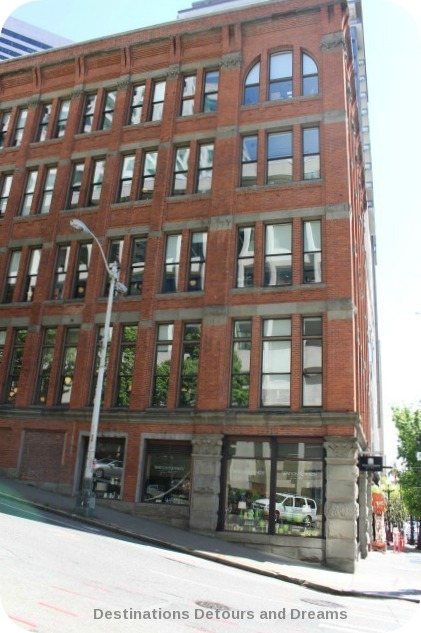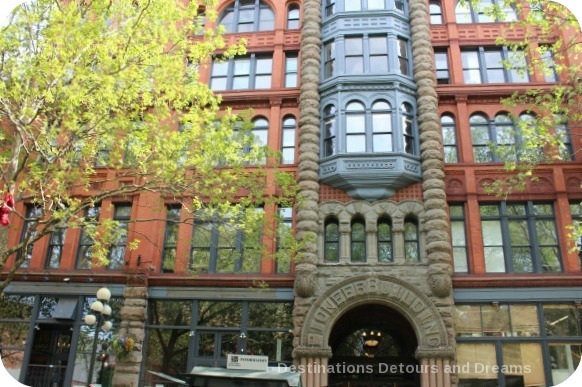 After the fire, the City also raised the grade of streets to avoid flooding issues. Retaining walls were built and filled in to raise street level one to two stories higher. Initially business was conducted at both levels but over time business moved completely above ground and underground Seattle was forgotten. Today, one can learn about this history through tours of Seattle's underground city.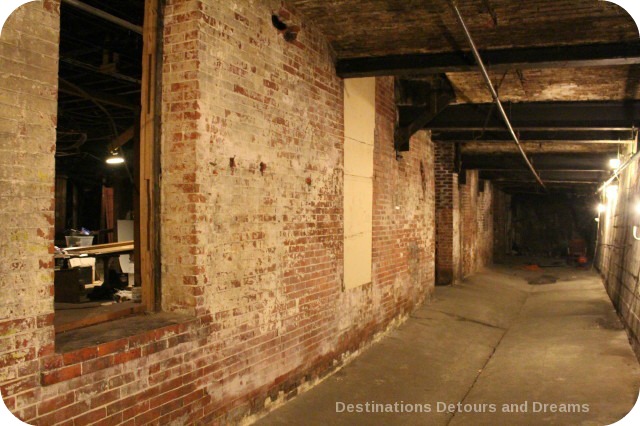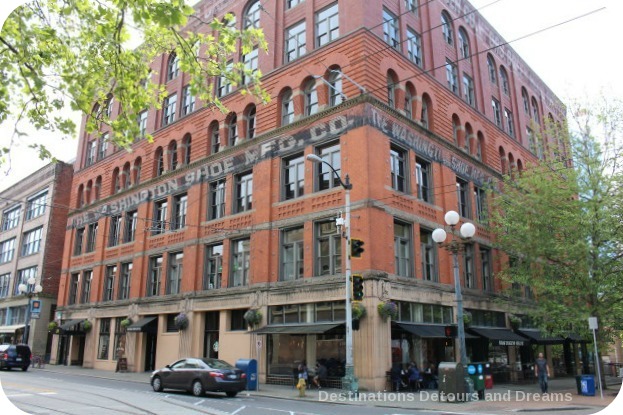 In the late 1890s, Seattle became known as the "Gateway to Alaska". The Klondike Gold Rush was a boon to Seattle businesses as prospectors passed through the port. Today a Seattle arm of the Klondike Gold Rush National Historical Park is located in Pioneer Square. The museum in the Cadillac building remembers the city during the gold rush era.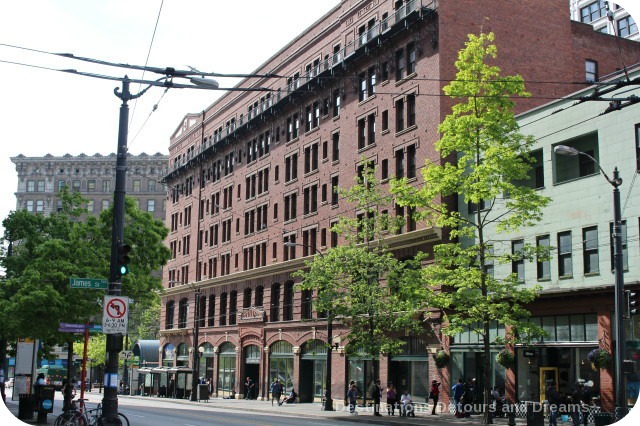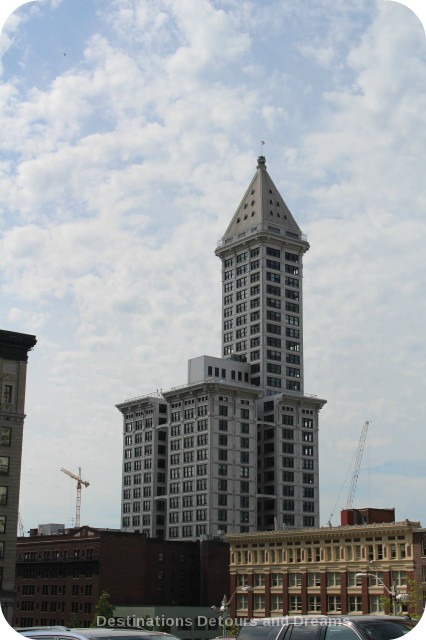 A period of slow decline began after World War I. The Great Depression was particularly hard on the area. Grand hotels became flophouses. Skid Row became a term used to describe derelict, seedy areas of town in cities all over. An earthquake in 1949 damaged some of the area's older buildings.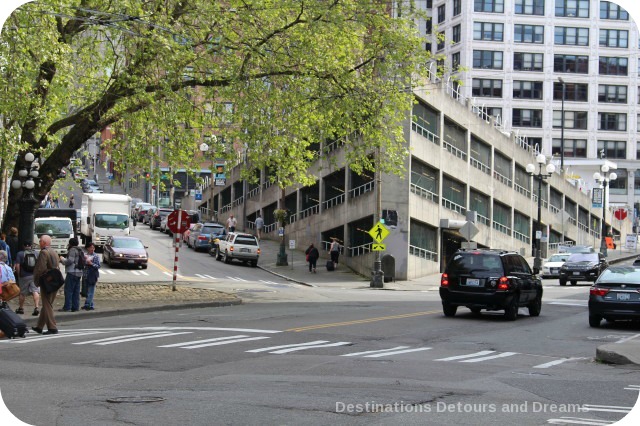 In the early 1960s, Seattle's business community planned to turn the area into a complex of parking garages. The Hotel Seattle was demolished in 1962 to make room for a parking garage nicknamed "sinking ship" because the way the triangular structure is built on sloping land resembles the bow of a ship sinking into a pavement sea. The building of that garage mobilized a new historic preservation society. Today Heritage Square is both a National historic site and a local preservation district.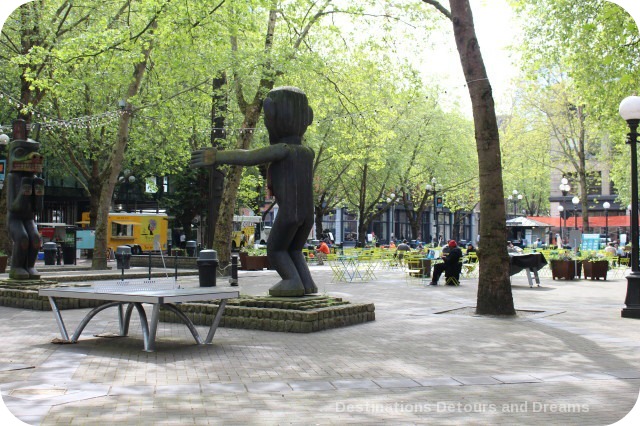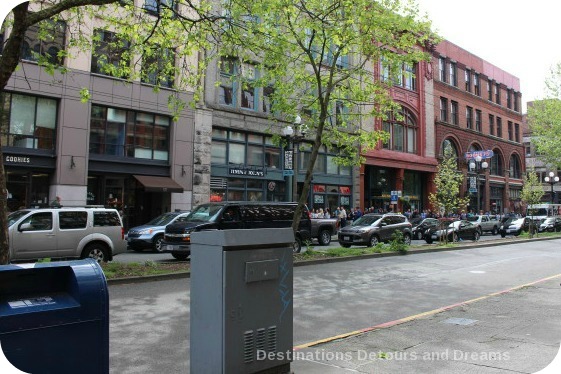 If you wish to explore Pioneer Square I recommend getting a walking tour map from a tourism office to guide you and provide more historical information.
PIN IT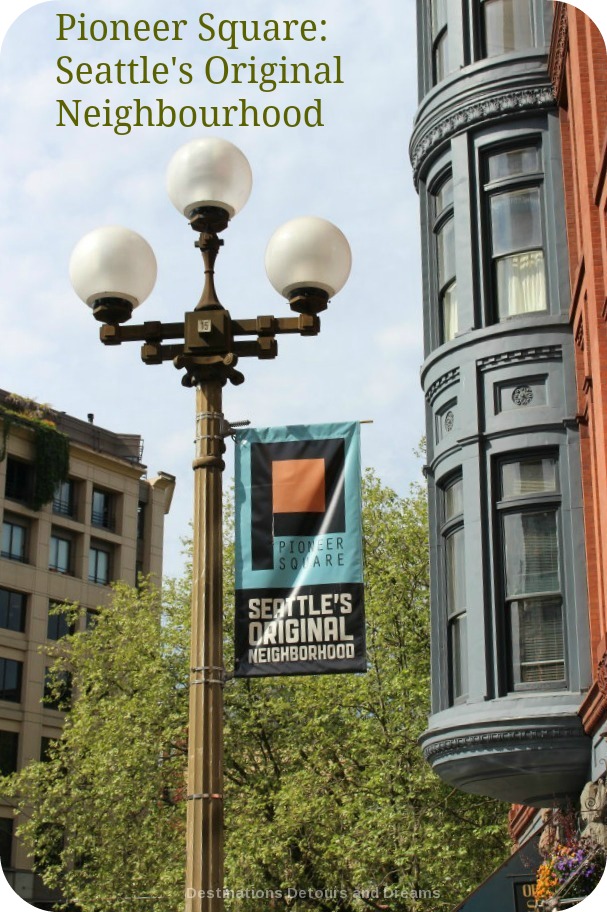 Destinations Detours and Dreams monthly e-newsletter contains behind the scenes information, sneak peeks ahead, travel story recaps and more. SIGN UP HERE