More Than Saskatoons at the Saskatoon Farm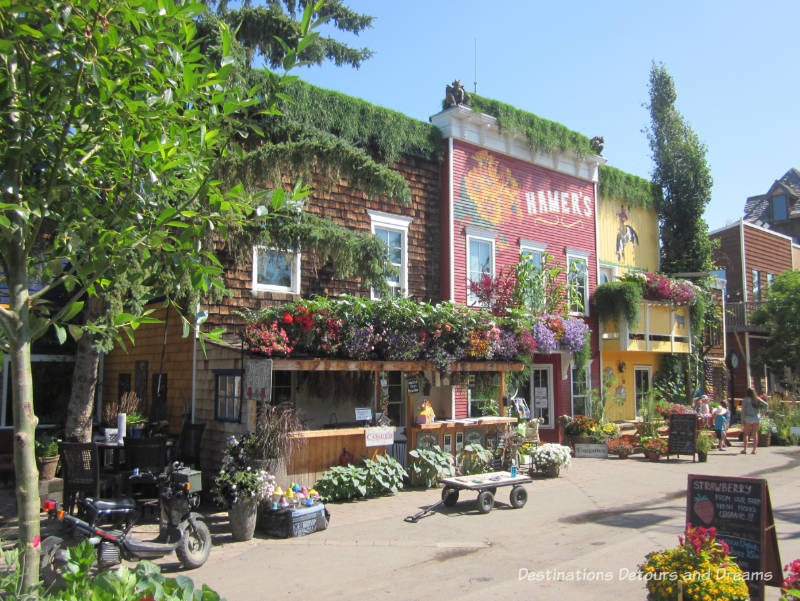 Gardens, gifts, food, saskatoon berries and more
at the Saskatoon Farm in Okotoks, Alberta
At the Saskatoon Farm just outside Okotoks, Alberta, Canada, you'll find a plant nursery, a gift shop, a restaurant, a bakery, a farmers' market and lovely garden spaces. Saskatoon Farm is a favourite stop when I visit family in Okotoks.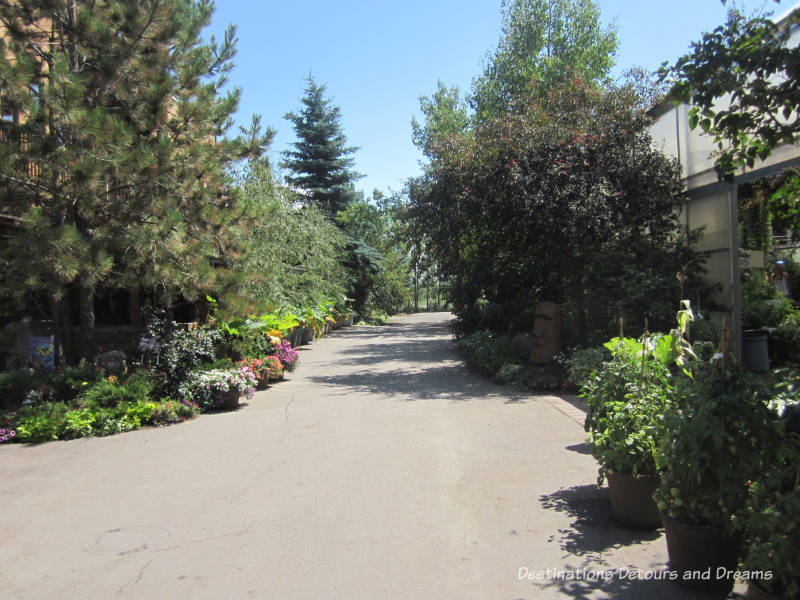 Thirty years ago, Paul and Karen Hamer planted Saskatoon Berry seedlings on this property. They continued planting trees, shrubs, and other plants. Eventually the farm expanded to what it is today.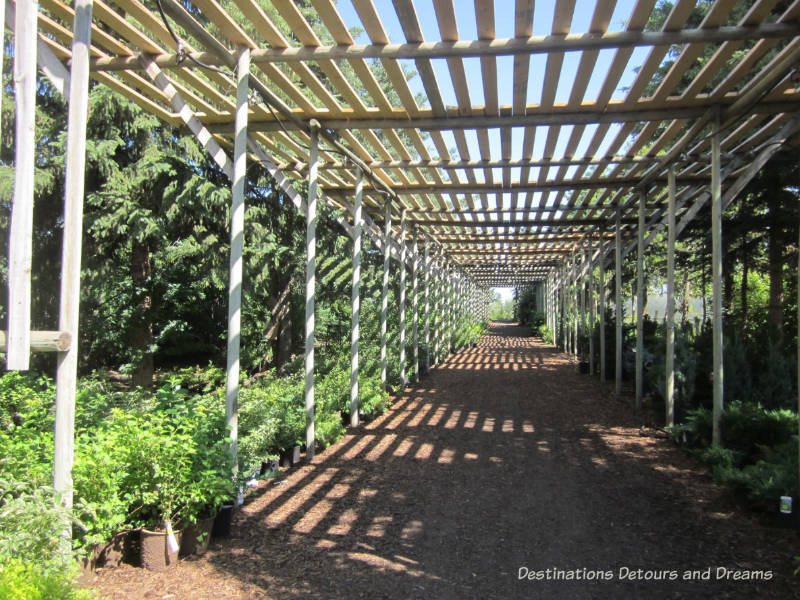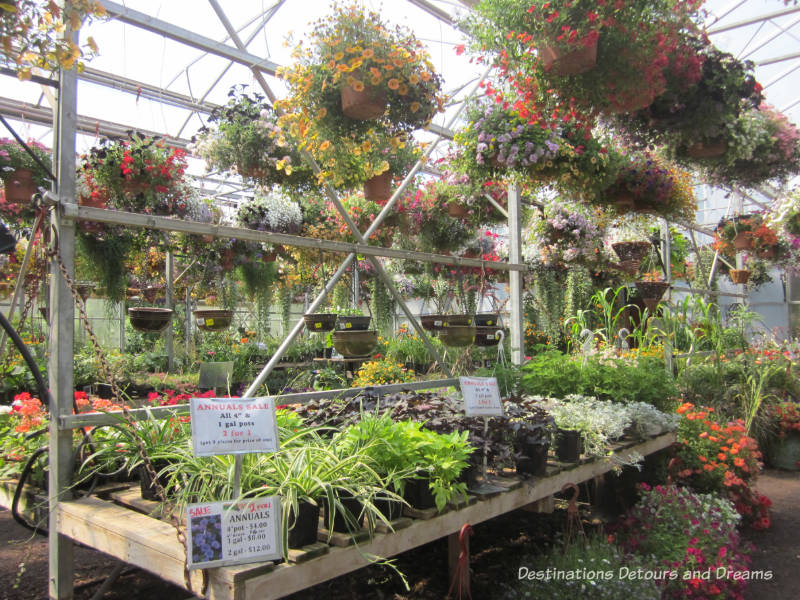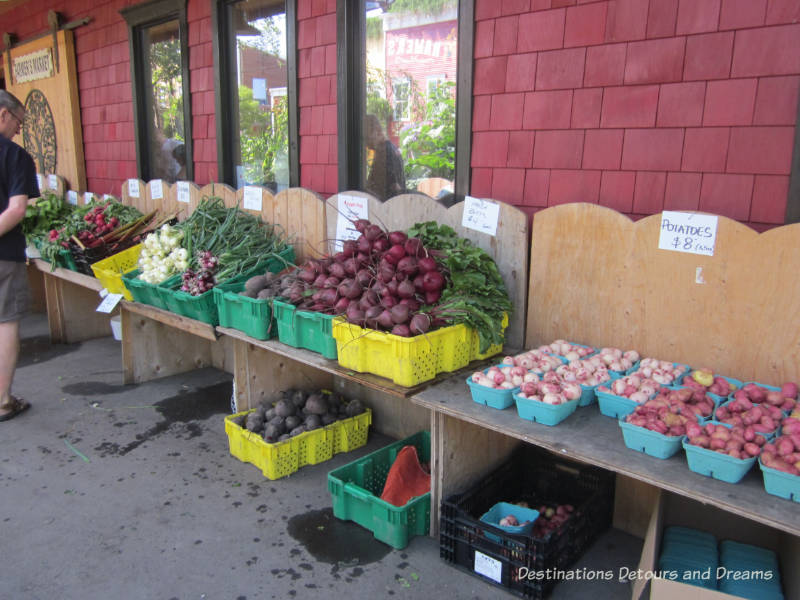 Saskatoon berries look like blueberries but are more closely related to the apple family. They are high in fibre, protein, and antioxidants. The taste has been described as similar to a blueberry but with a subtle "wildness", a mixture of blueberry and raisin, or sweet and nutty. The name comes from a Cree word.
The Saskatoon is native to the Canadian prairies, northern Canada, British Columbia, the northwestern and north-central United States and Alaska. It is popular in Canada (especially on the prairies), where it is cultivated commercially and used in pies, tarts, muffins, sauces, cakes, jams and salad dressings. Saskatoon berries are known by other names throughout North America: prairie berry, shadbush, service berry, juneberry, and pigeon berry.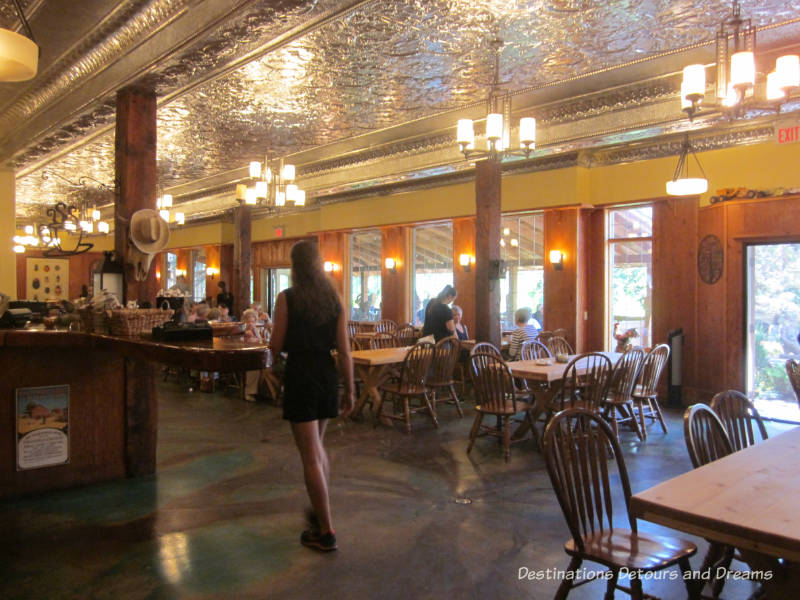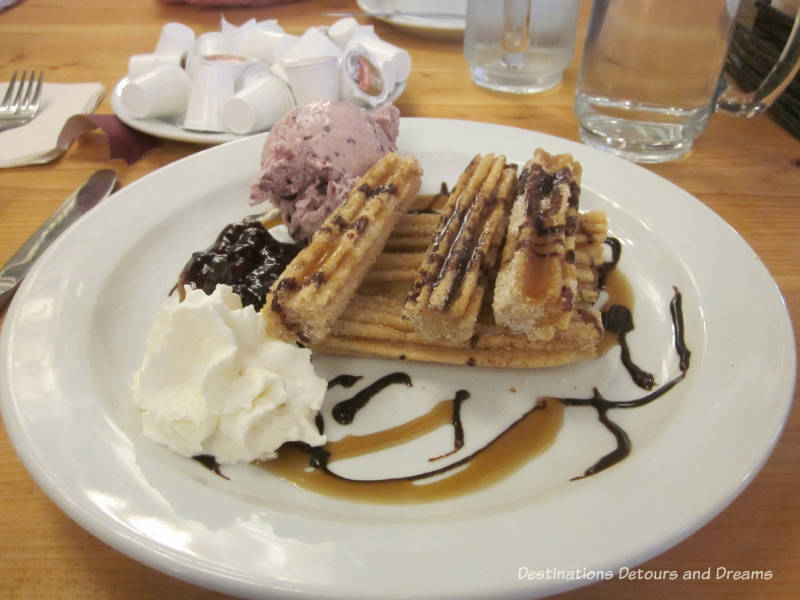 Historically, Saskatoon berries were used by First Nations people in pemmican. Pemmican was made from the lean meat of large game, such as bison, elk, deer or moose. The meat was cut in thin slices and dried over a fire or in the hot sun until it was hard and brittle. Then it was pounded into almost-powder consistency and mixed with equal amounts of melted fat. Sometimes dried fruit, Saskatoons for example, were added. The mixture was packed into rawhide bags for storage. It remained edible for years.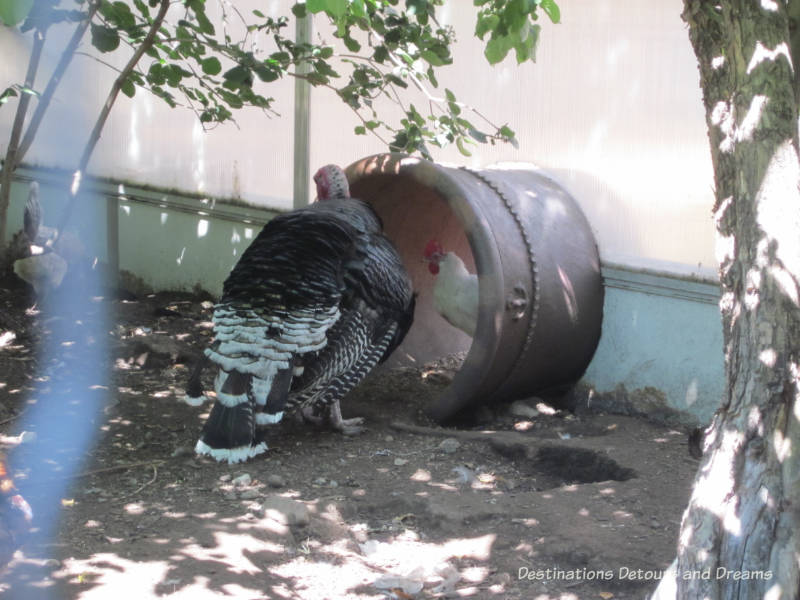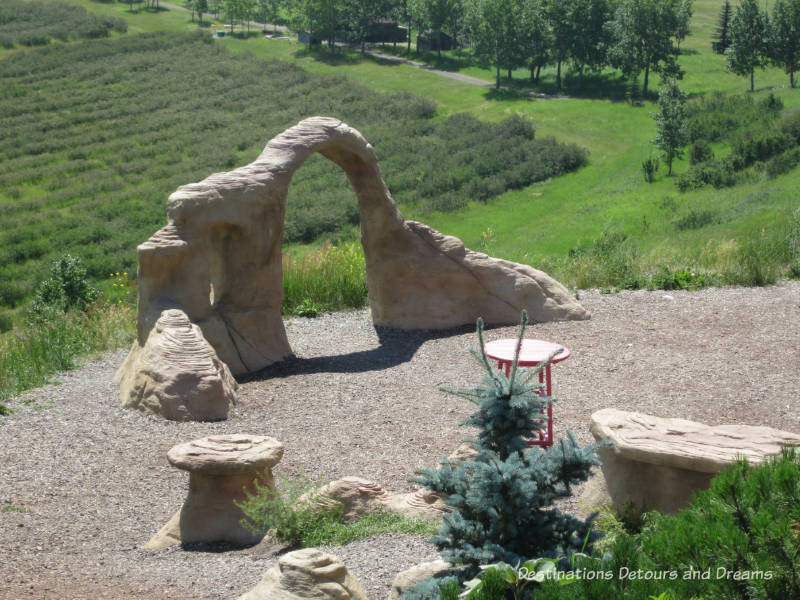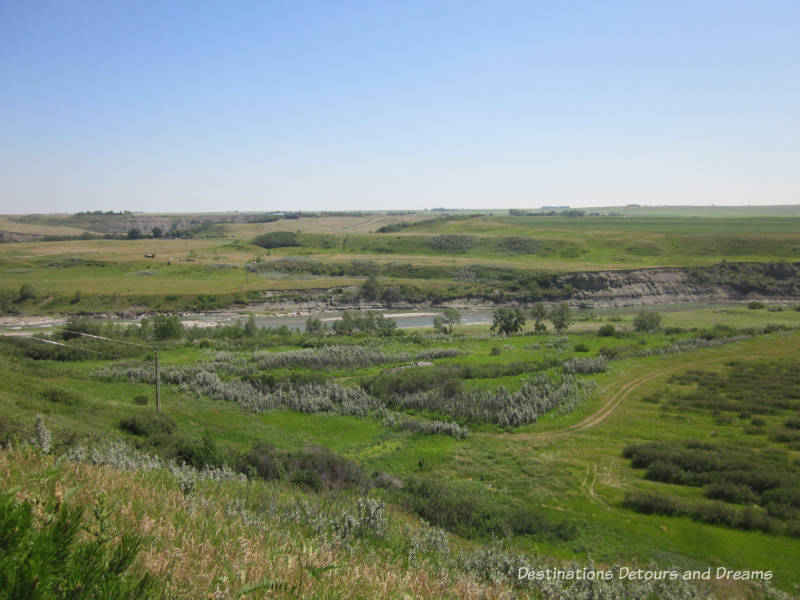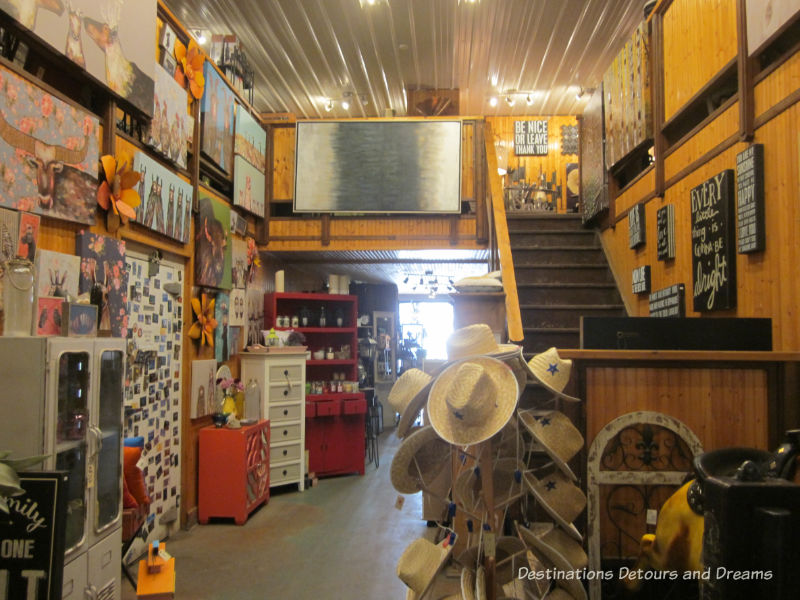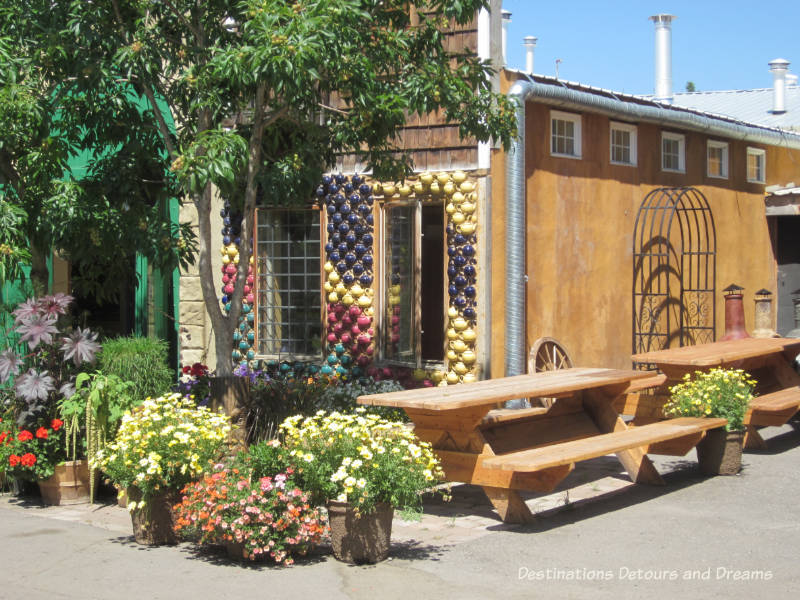 The bakery offers a variety of Saskatoon treats to take home and enjoy. There is an annual U-pick for Saskatoon Berries and Sour Cherries. The Farm also holds special events, such as cooking classes, paint nights, yoga classes and concerts.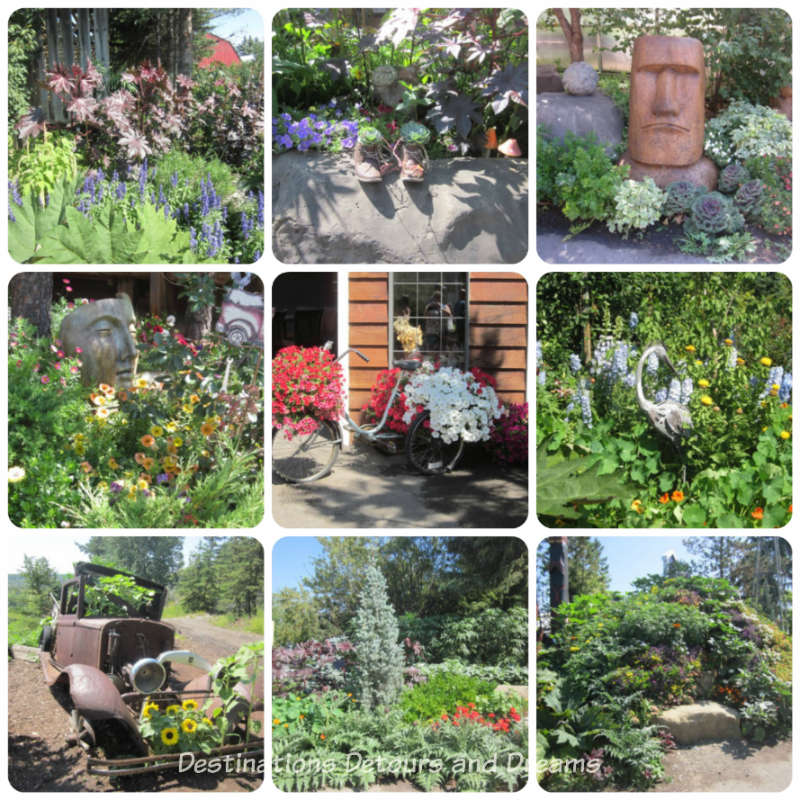 Saskatoon Farm is open daily from 9 am to 5 pm. The restaurant closes at 4 pm. The Garden Centre is open mid-April to the end of October. The Farm is usually closed from December 24th to mid-January. Okotoks is 45 kilometres south of Calgary, so a visit to the Saskatoon Farm makes a nice day trip. You may wish to combine the visit with a stroll through Olde Towne Okotoks, where you'll find a collection of unique shops.
Never miss a story. Sign up for Destinations Detours and Dreams monthly e-newsletter and receive behind-the-scenes information and sneak peaks ahead.
PIN IT