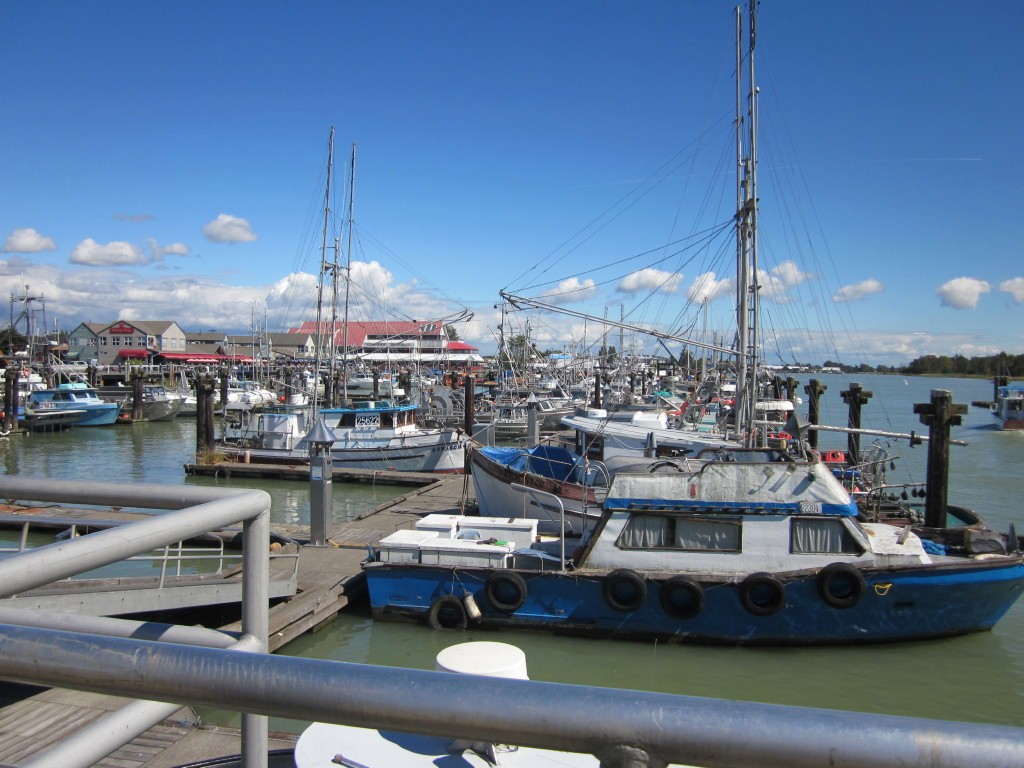 Steveston, British Columbia – a pleasant day excursion from Vancouver
When my husband, daughter and I drove into the picturesque fishing village of Steveston, British Columbia, my daughter took one look at the quaint buildings and said, "I bet a lot of movies and TV shows are shot here". She immediately looked that up with her phone and discovered that yes, indeed, it has often been the site for filming movies and television shows. Shows filmed here include Once Upon A Time, The X-Files, Supernatural, The Arrow, and DC's Legends of Tomorrow.
Steveston, located on the southwestern shore of Richmond, 24 kilometers (15 miles) south of  Vancouver, has long been known for its commercial fishing. At the turn of the twentieth century it was the busiest fishing port in the world and had fifteen canneries. Today there are no canneries operating, but Steveston remains an active fishing village, home to Canada's largest fishing fleet of more than 600 vessels.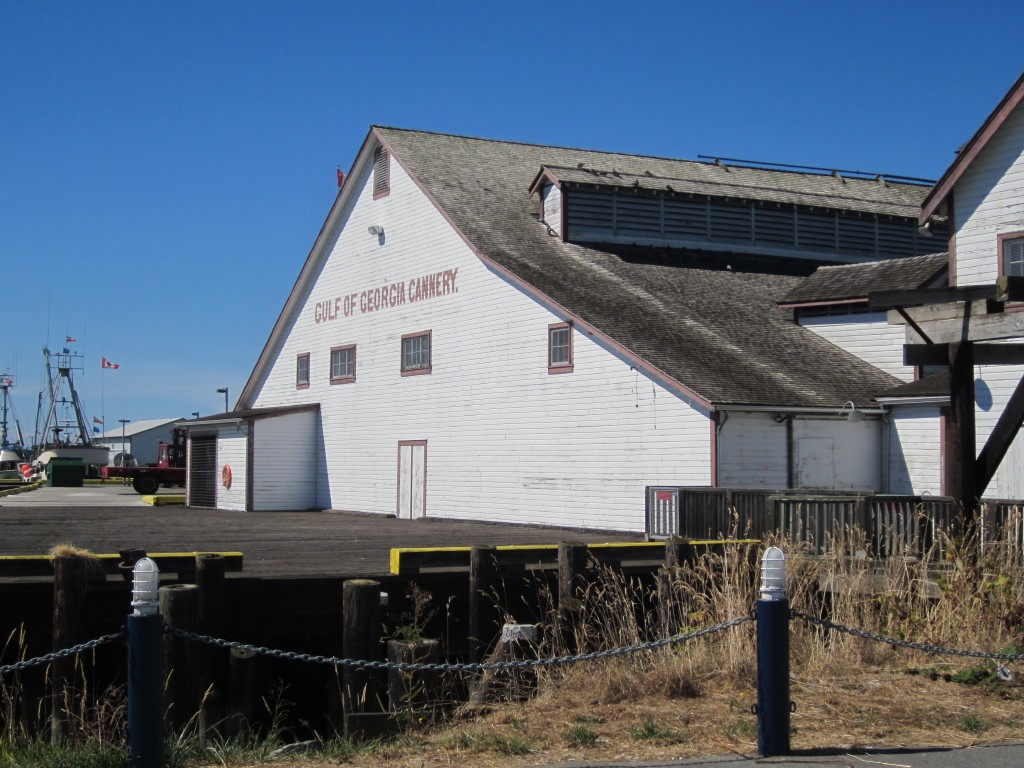 Gulf of Georgia Cannery
The Steveston of today also offers plenty of charm for the visitor – restaurants, parks, gift and antique shops, and heritage character.  And there are opportunities to explore Steveston's past. The Gulf of Georgia Cannery National Historic Site contains relics from the area's cannery history. Built in 1894, it was once the largest building of its kind and the leading producer of canned salmon in British Columbia. Exhibits highlight the history of Canada's West Coast fishing industry. The Steveston Museum displays representations of 19th century life. Visitors can take a self-guided tour of the buildings in the Britannia Heritage Shipyard National Historic Site, an example of the type of village which once served the fishing industry.
 Wharf, Steveston, British Columbia
After a relaxed lunch on the wharf, as we strolled through the village, my daughter pointed out landmarks she recognized from Once Upon a Time: Storybrooke Bakery, Storybrooke Pet Shelter and Mr. Gold's Pawnshop.
The Cannery Cafe, the setting for Granny's Cafe in Once Upon a Time, is one of the oldest buildings in Steveston. It was built before 1900 as a cookhouse for Lighthouse Cannery. Several places in town have created Once Upon a Time-themed food and beverages.
Whether you are a Once Upon a Time fan or not, Steveston makes a pleasant day or half-day excursion from Vancouver. You can stroll along the wharf, have a leisurely lunch, walk through the village, browse the shops, soak up some history, or take a whale watching tour. And don't forget to pick up some fresh seafood before you leave.
As for us, when we returned to my daughter's apartment in Vancouver, we cooked the halibut and red snapper we'd bought before leaving and watched episodes of Once Upon a Time, looking out for locations we'd recognize from our visit to Steveston.
Steveston is the southwest corner of Richmond. Turn south on No. 1 Road and proceed to the end. If you are travelling via public transport, take the SkyTrain's Canada Line from downtown Vancouver to Richmond-Brighouse Station and transfer to the #402 bus south to Steveston.