A Sweet Visit to a Canadian Tea Farm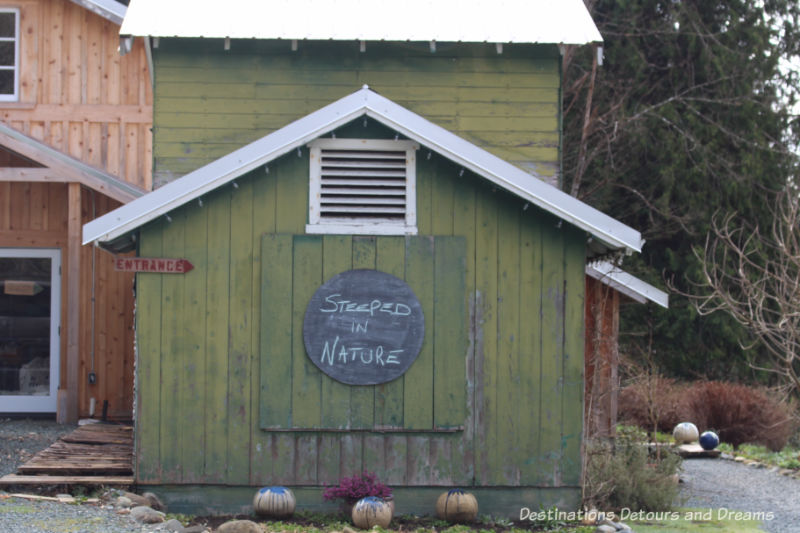 Tea, pottery and sweets at Westholme Tea Company on Vancouver Island
Did you know that Canada has a tea farm? When I first read about Westholme Tea Company, I put it on the list of places to visit on my next trip to Vancouver Island. I made it to the farm this spring. It turned out to be a delightful place I'd happily visit again.
Westholme is located in the Cowichan Valley, a scenic area of rolling hills, forests, beaches, and bays, midway between Victoria and Nanaimo. The Valley is home to picturesque villages, lovely country drives, organic farms, artisanal food, and award-winning wineries. And now, also a tea farm.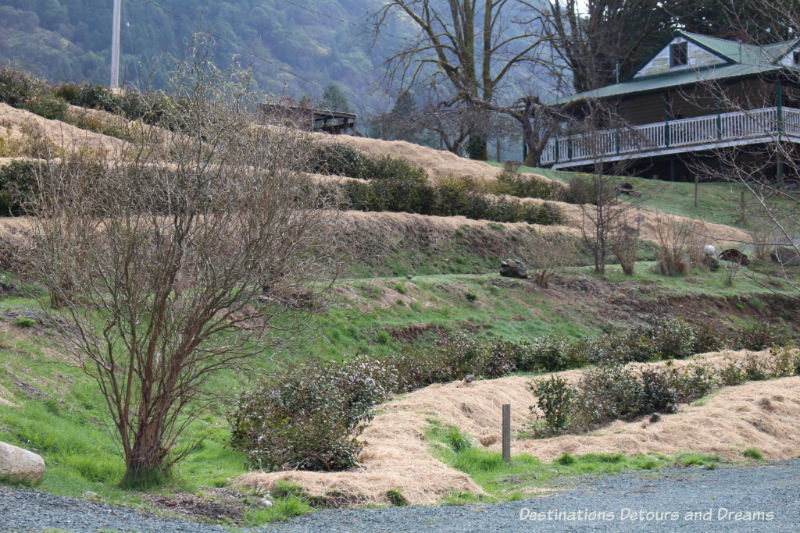 Westholme did not start out as a tea farm. When Victory Vesely and Margit Nellemann bought the land in 2003, they converted the barn into a studio for Margit's pottery and planted lavender and garlic. Because Margit creates funky teapots and cups, they began holding tea-related events. Eventually tea became their sole focus. They created their own blends of tea sourced from around the world, available for sale to brew at home, or to sip on-site accompanied by tea-inspired sweets. Then they decided to try growing their own tea to add to the selection.
You can read about my visit to Westholme Tea Farm and my conversation with Victor in an article I wrote for TravelWorld International: Tea and Clay on Canada's First Tea Farm.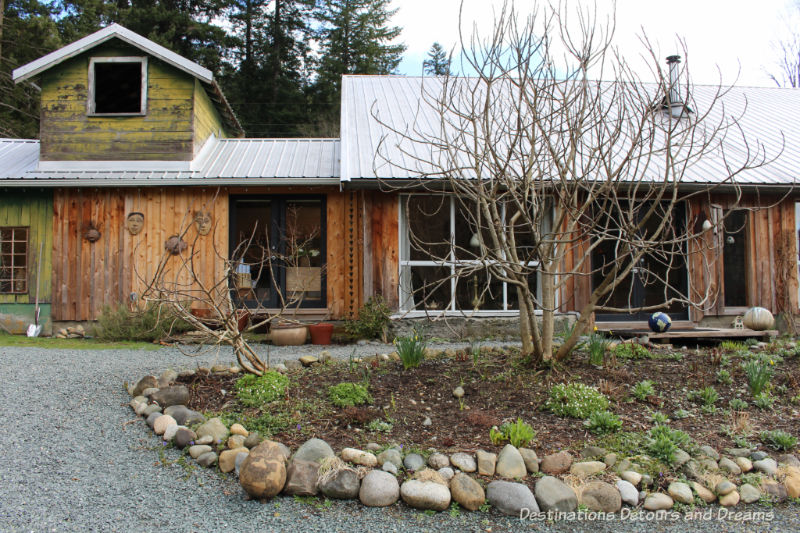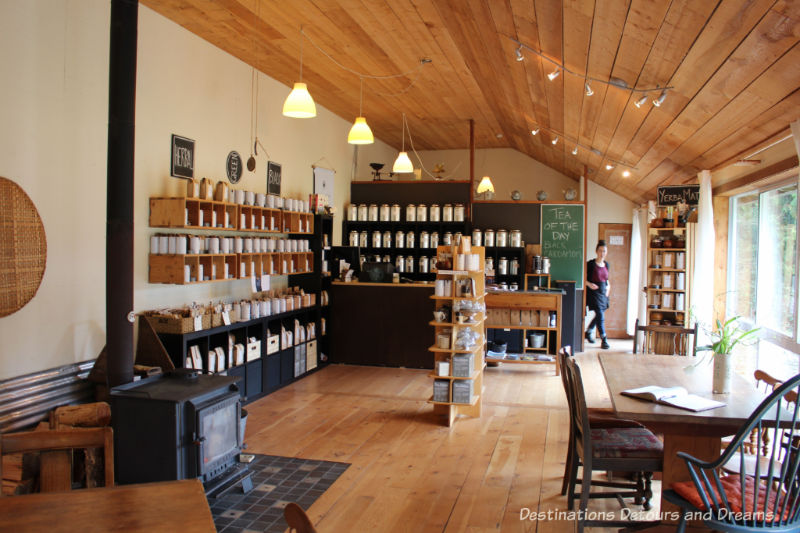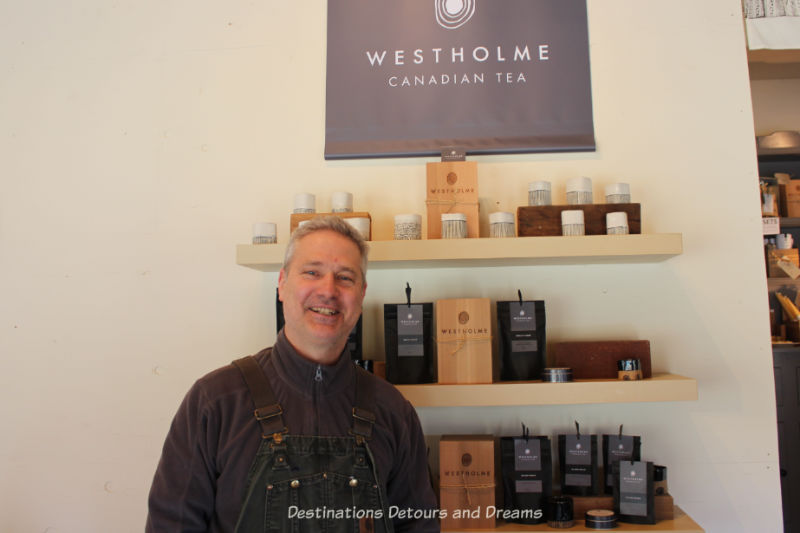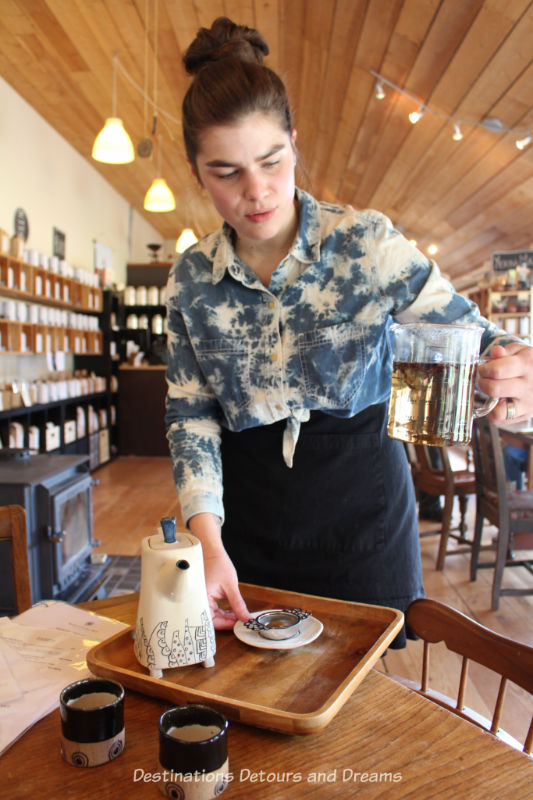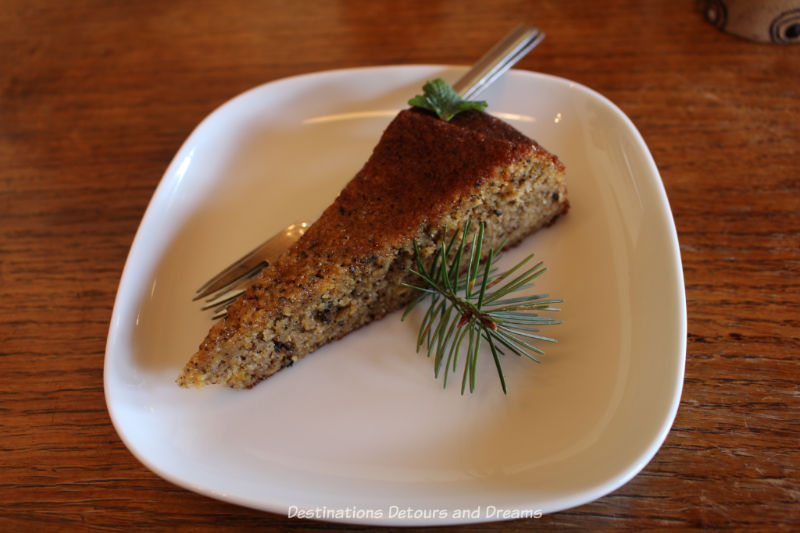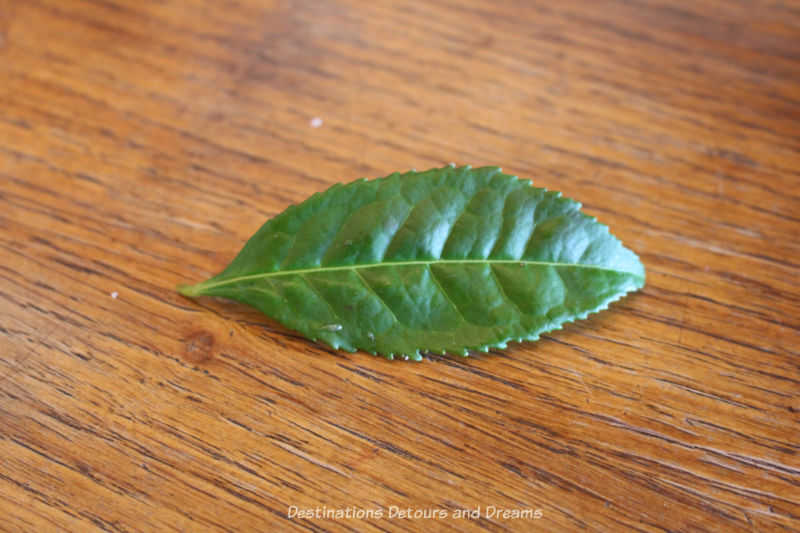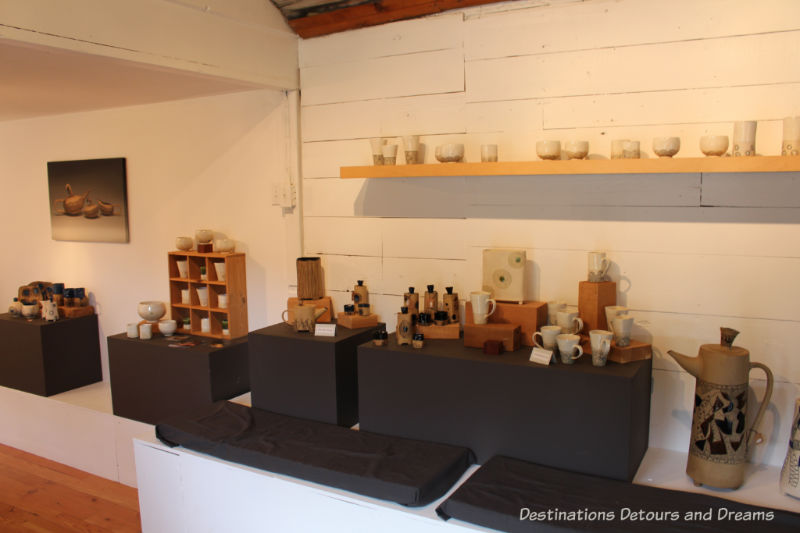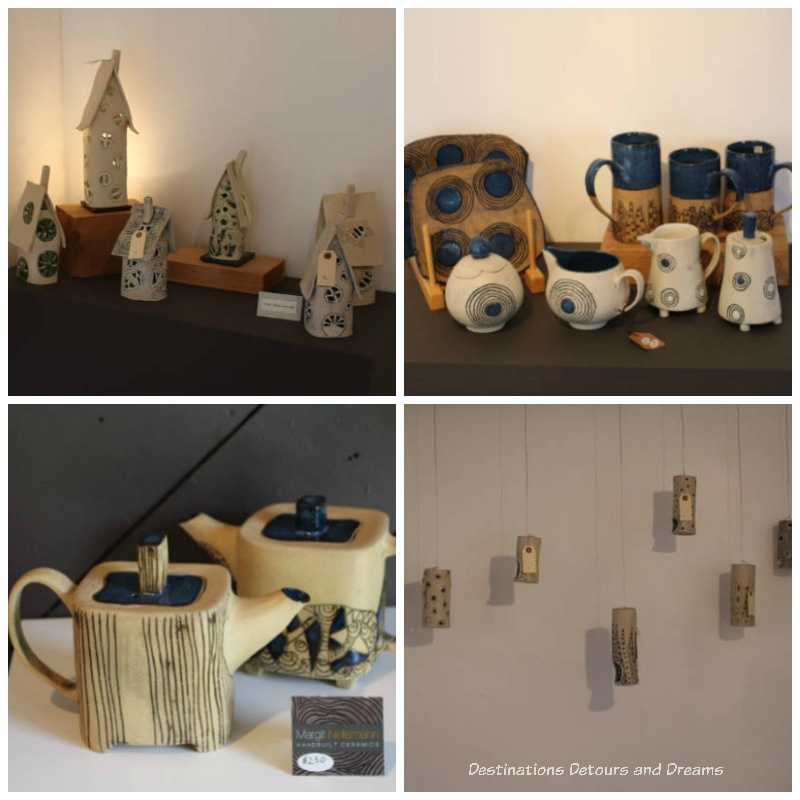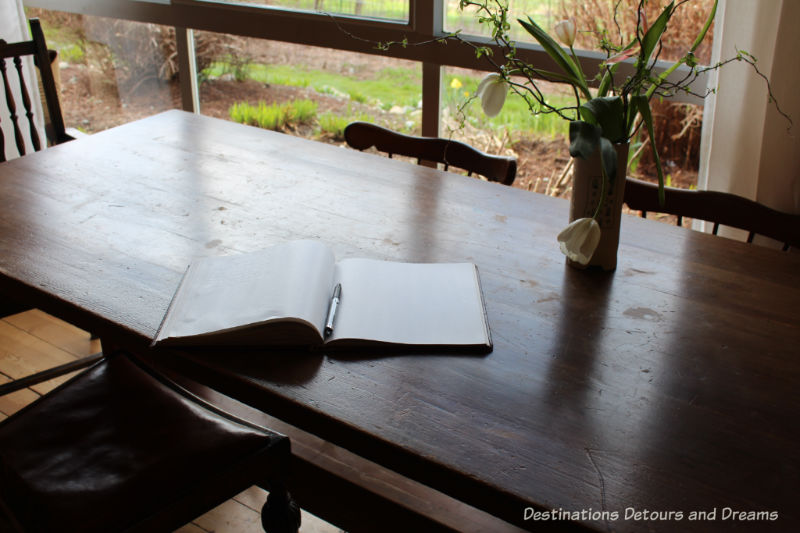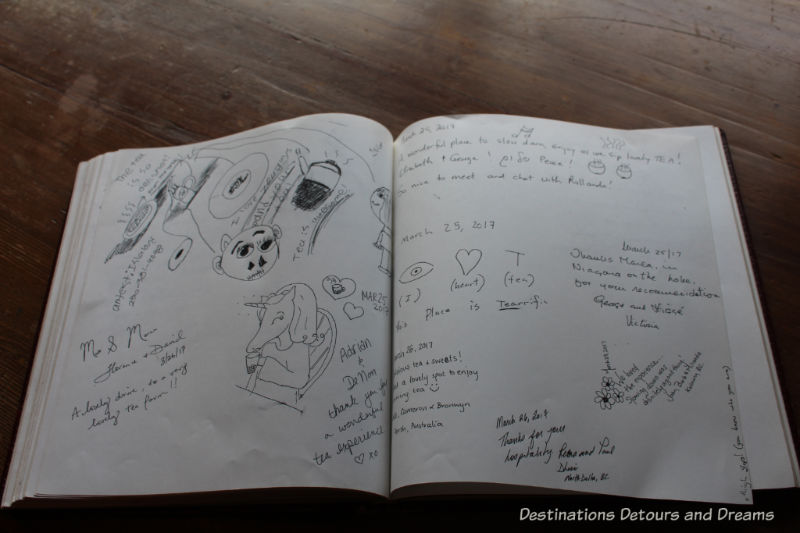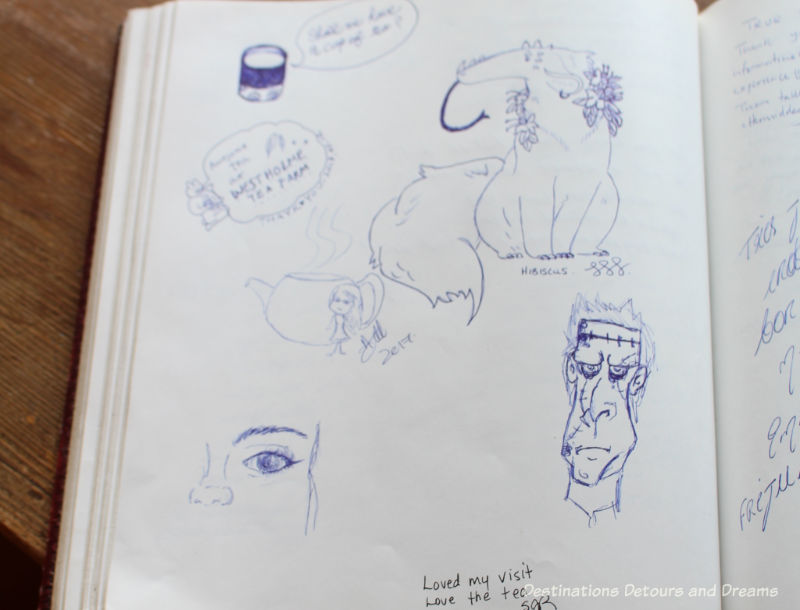 Westholme farm, teashop and gallery are open Wednesday to Sunday from 10 am to 5 pm. They are located just outside Westholme, between Duncan and Chemainus. They offer Tea and Garden Experience tours on select days and occasionally have entertainment. Check their website. Read my article about my visit here.
Thanks to Westholme for treating me to tea and sweets and thanks to Victor for taking time to talk with me.
Never miss a story. Sign up for Destinations Detours and Dreams monthly e-newsletter and receive behind-the-scenes information and sneak peaks ahead.
PIN IT