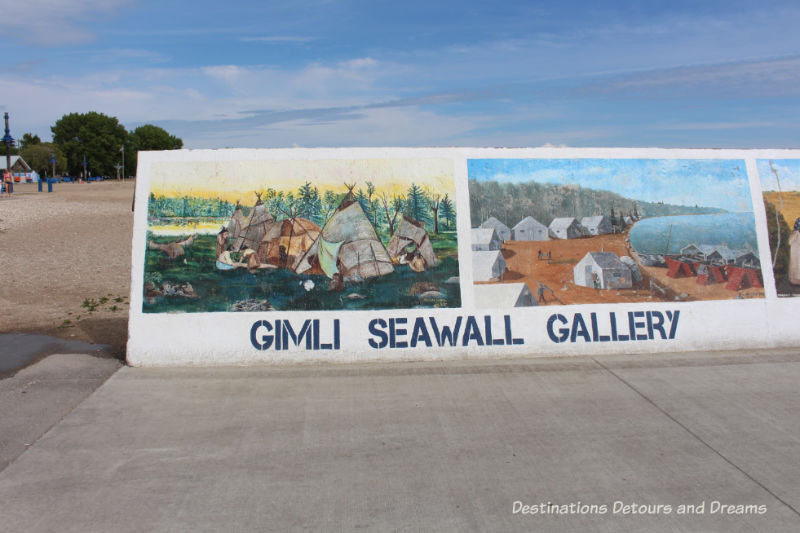 The Gimli Seawall Gallery of murals is a popular attraction in Gimli, Manitoba
Gimli, a small town in Manitoba's Interlake region, is located on the western shores of Lake Winnipeg about an hour's drive north of the city of Winnipeg. Lake Winnipeg is a large lake with sandy beaches and wide open waters containing pickerel (known as walleye in other parts of the world), whitefish, goldeye, and other fish. Fishing and tourism are key parts of Gimli's economy. Boating is popular and the marina in Gimli Harbour contains yachts, sailboats, and other fishing and pleasure vessels.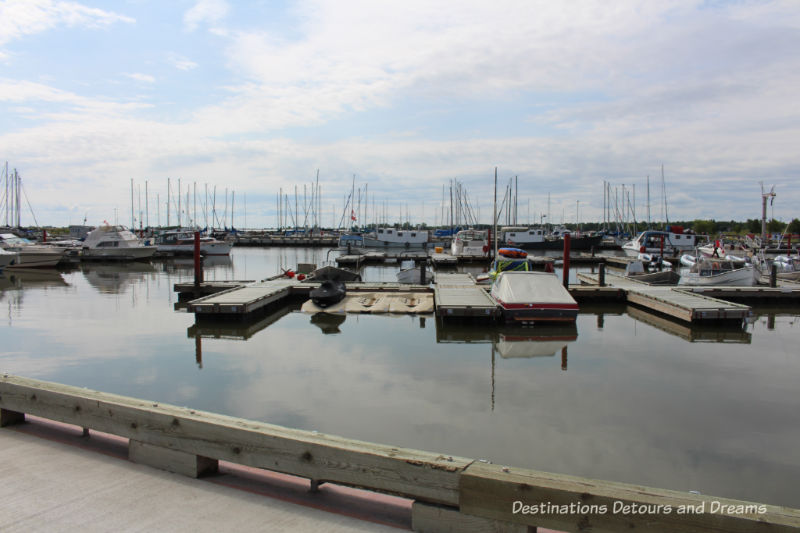 One of the attractions in Gimli Harbour has nothing to do with boats. It is the gallery of murals on the seawall running the length of the pier.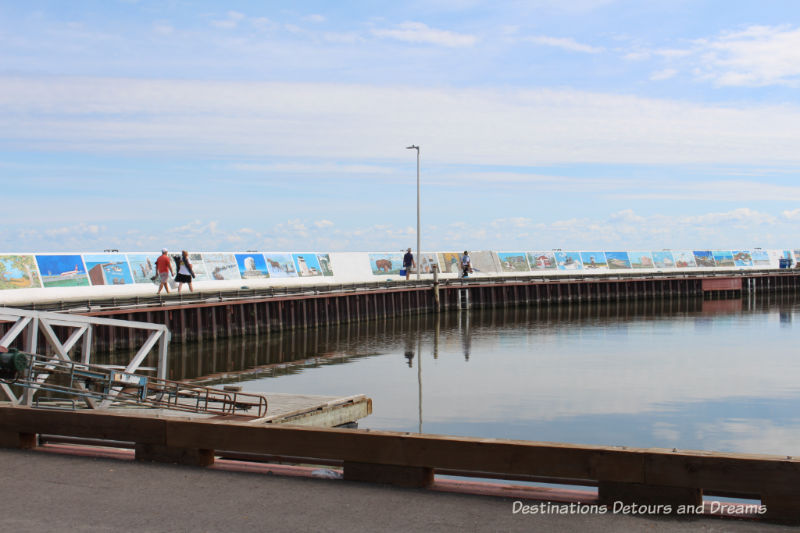 In 1977, the Gimli Art Club decided to transform an unsightly, grey cement protective wall on the pier. The six-foot high wall runs for 977 feet. Artists put in thousands of hours creating scenes about the life and history of the Interlake area. Today, the original 36 murals have expanded to 72.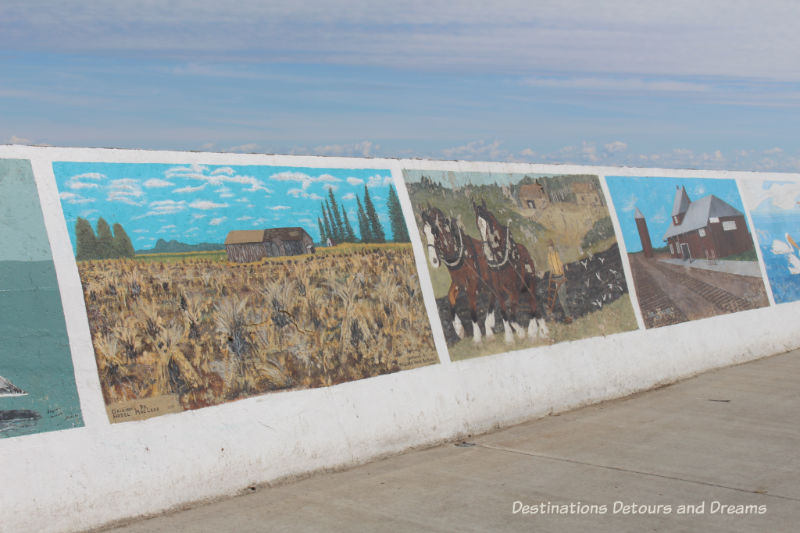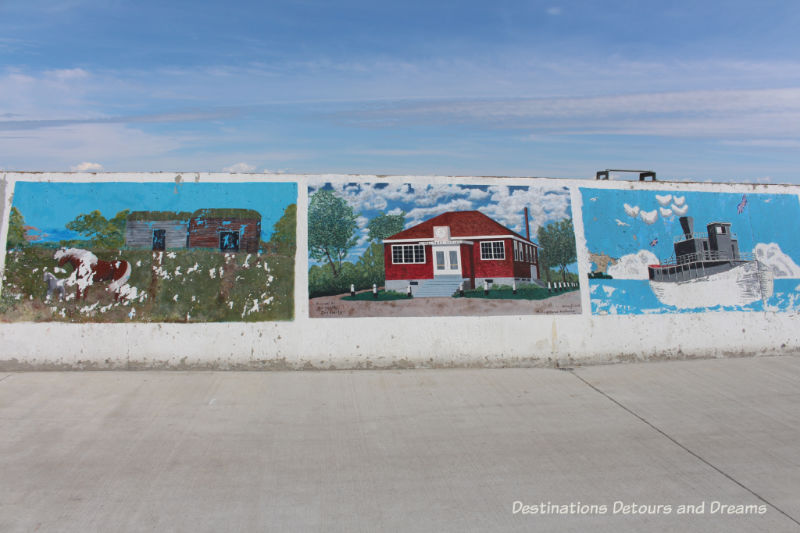 Lake weather is hard on the murals. Some weather better than others. Restoration is an ongoing process in the summer months. In some cases, older murals are replaced with new ones. Proposed new mural designed are vetted by a curatorial committee.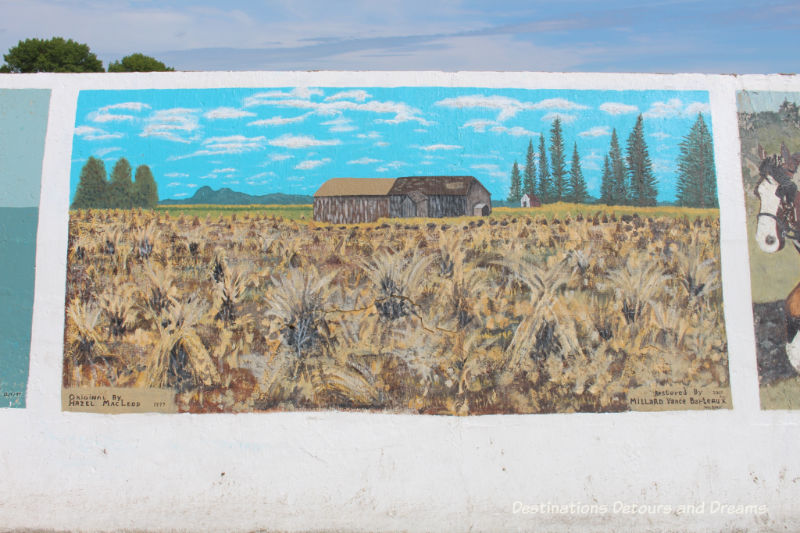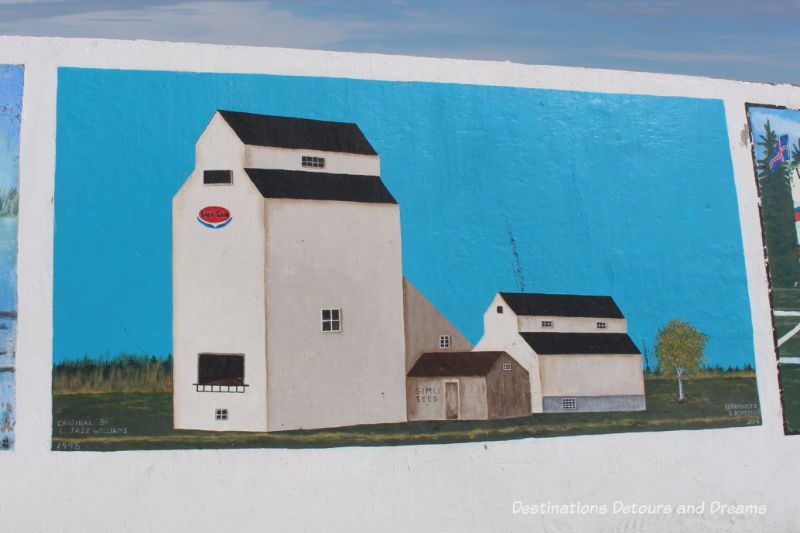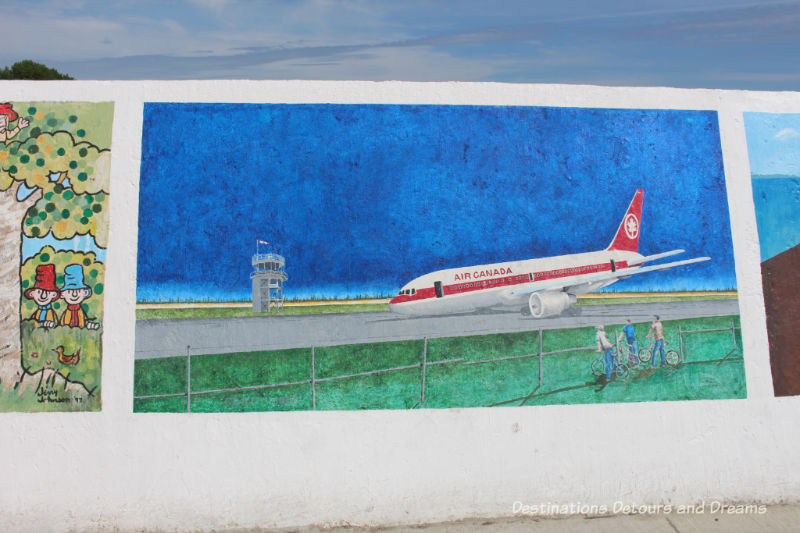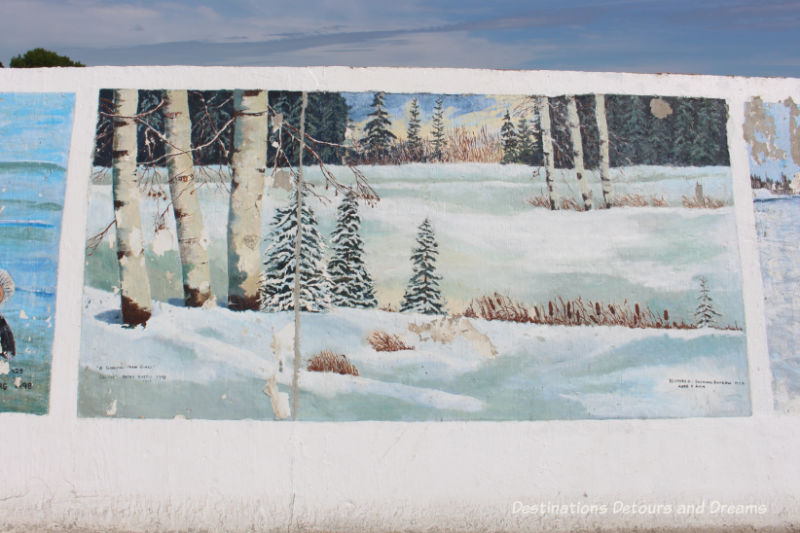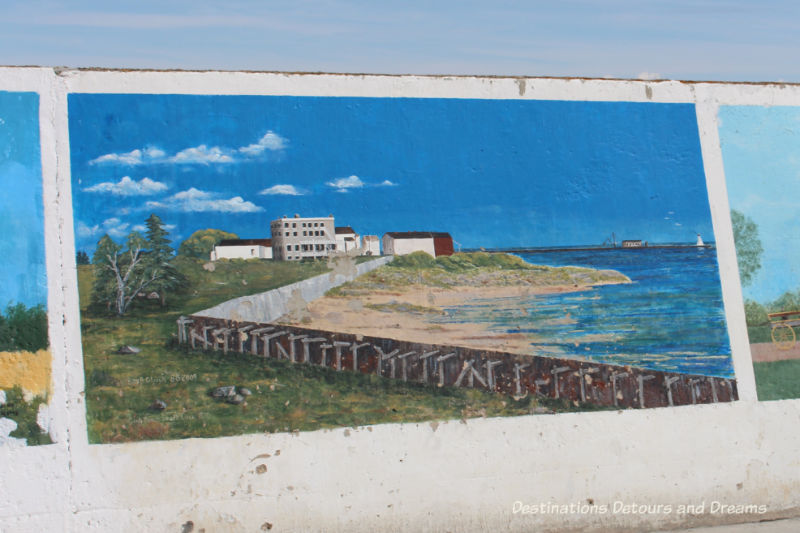 The Seawall Gallery turns Gimli's pier into an art and history walk in a scenic lakeside setting.
Never miss a story. Sign up for Destinations Detours and Dreams monthly e-newsletter and receive behind-the-scenes information and sneak peaks ahead.
PIN IT