Haslemere Christmas Market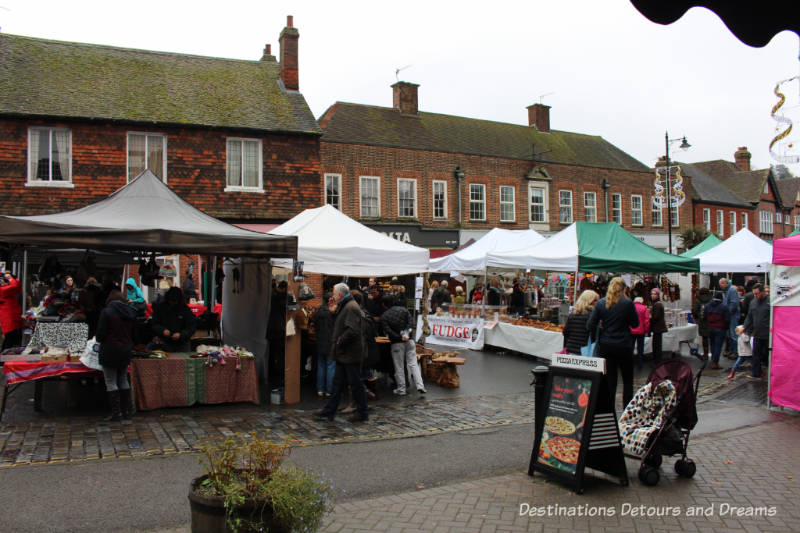 A lovely one-day Christmas market in a rural British market town
Christmas markets originated in medieval Germany. Since then, they have become a fixture in many European countries. Their arrival in the United Kingdom is relatively recent. Lincoln, a city in the English east Midlands, brought the first traditional German Christmas market to the UK in 1982. Today, Christmas markets can be found in several UK cities, most opening in late November and running through much of December
Many smaller towns have their own one to four-day Christmas markets. I had the opportunity to visit one of these community markets in the town of Haslemere.  Haslemere is the most southerly town in the county of Surrey. The oldest part of town is centered around High Street, where there are several buildings dating to the 14th and 15th centuries.
During the one-day market, stalls replace traffic on High Street and West Street. The stalls offer a variety of food and drink items for Christmas entertaining, items to decorate the home, and crafts and other products for gift-giving. There is Christmas music, rides for the children, and plenty of food items to eat onsite.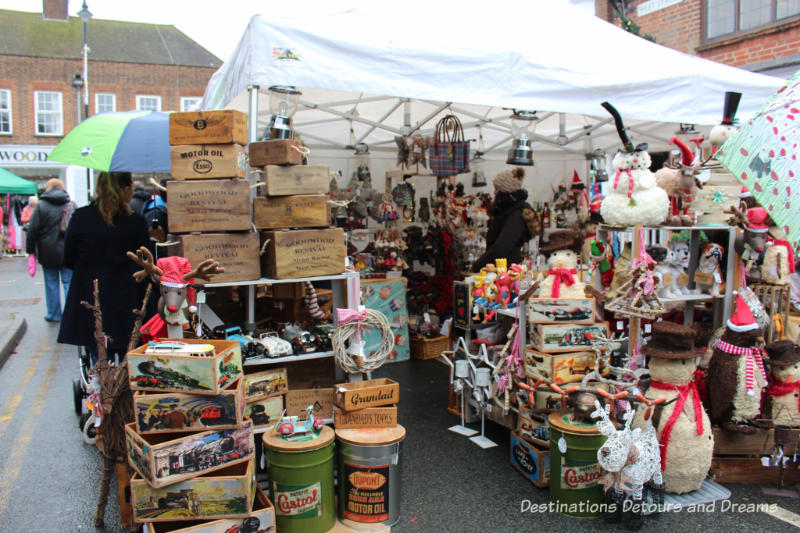 We entered the market on West Street. Stalls began in front of the Waitrose grocery store. Free samples of mince cake sat on a table in front of the store. Staff handed out free insulated shopping bags. I didn't need to walk much further to realize how useful the insulated bags would be. The next section of stalls contained a variety of meats for your Christmas dining: sausage rolls, turkeys, chickens, ducks, geese, partridges, pheasants, smoked trout, and more.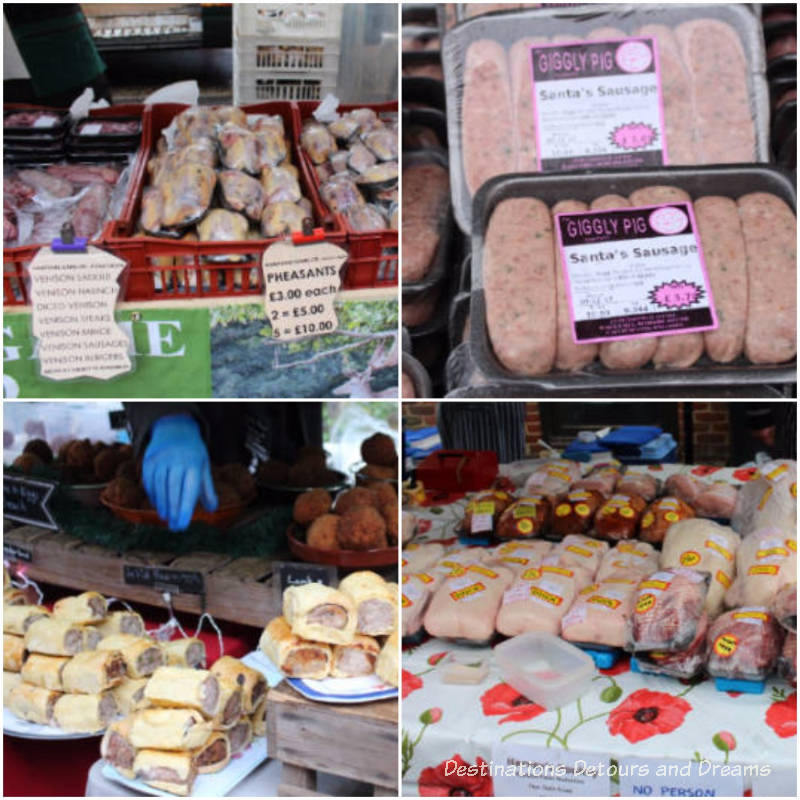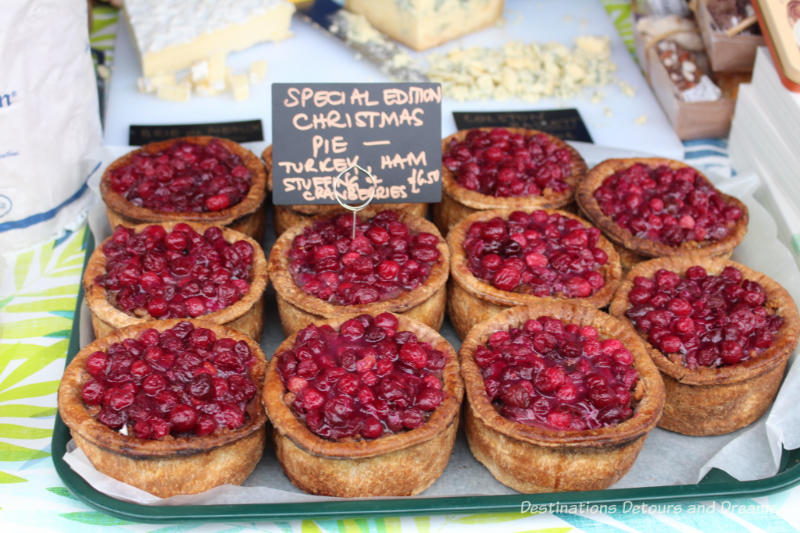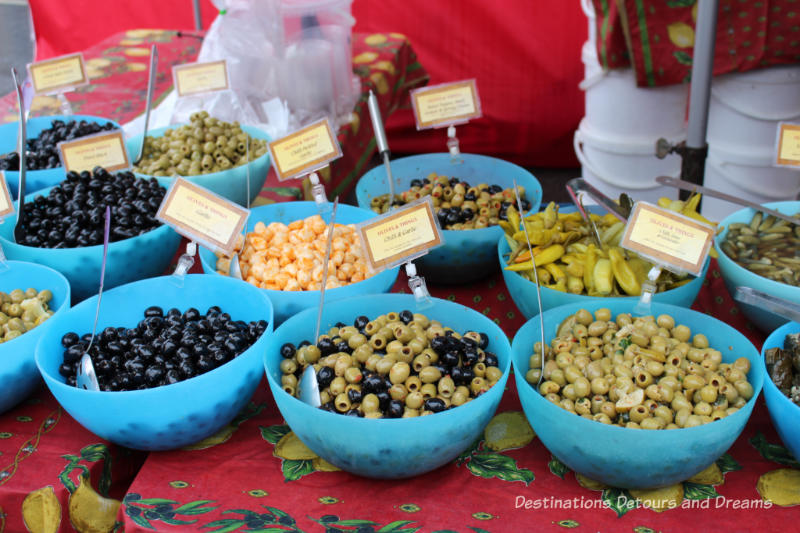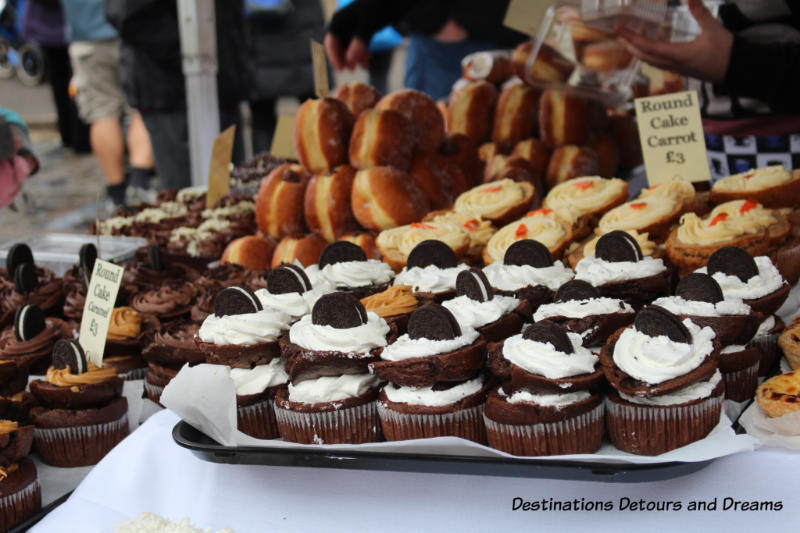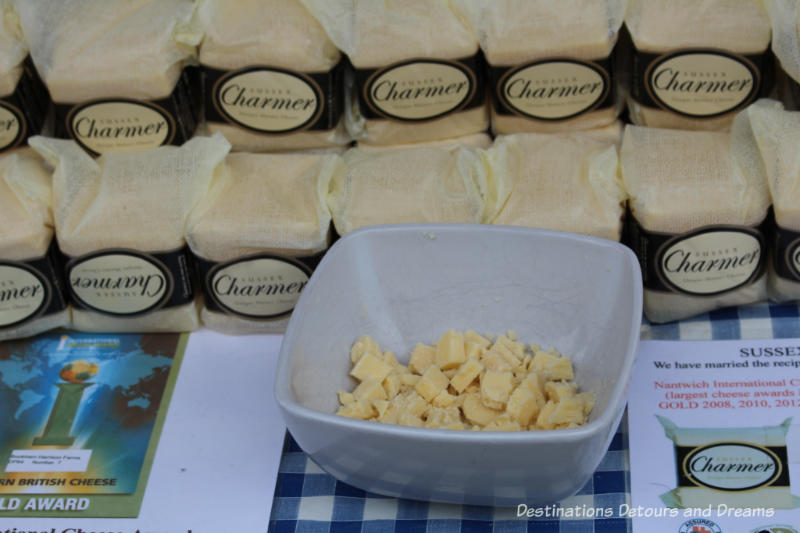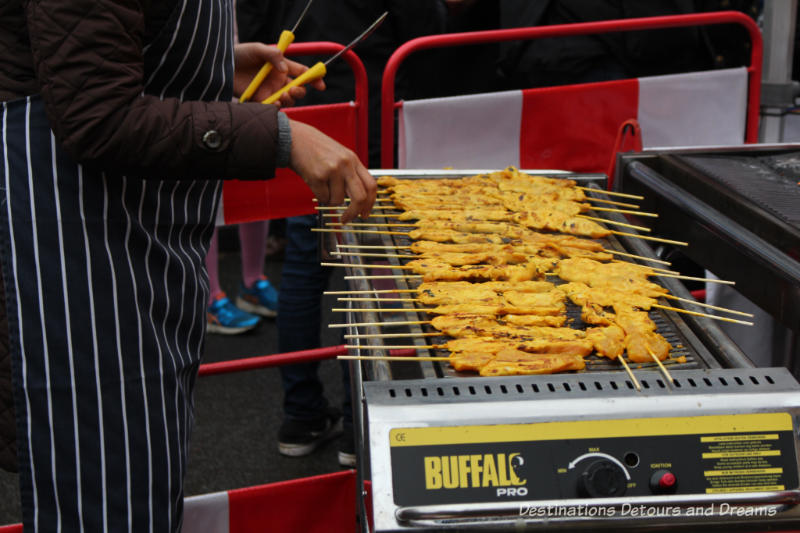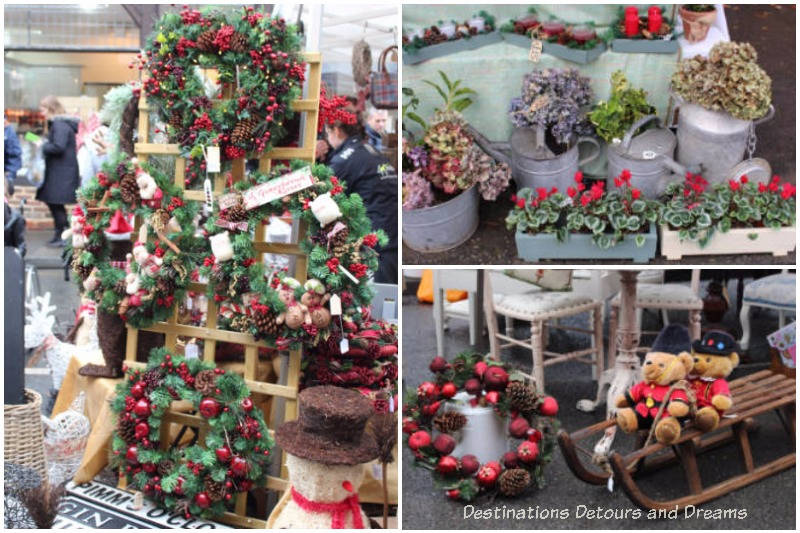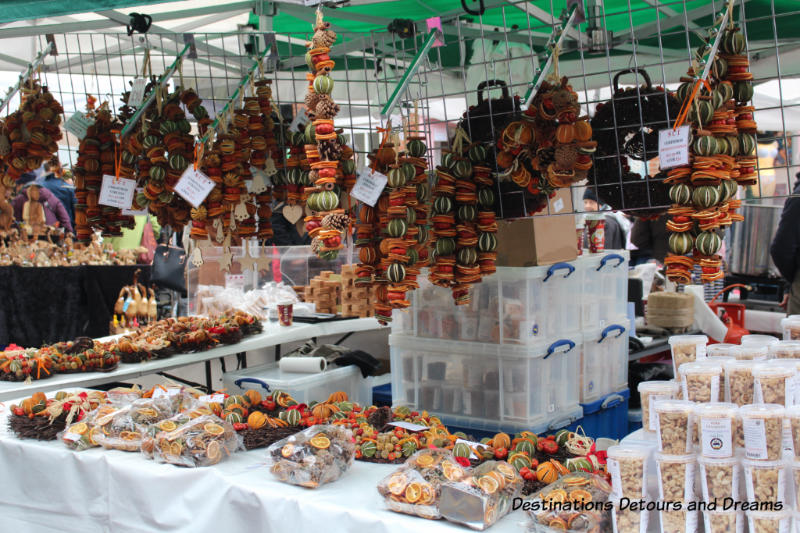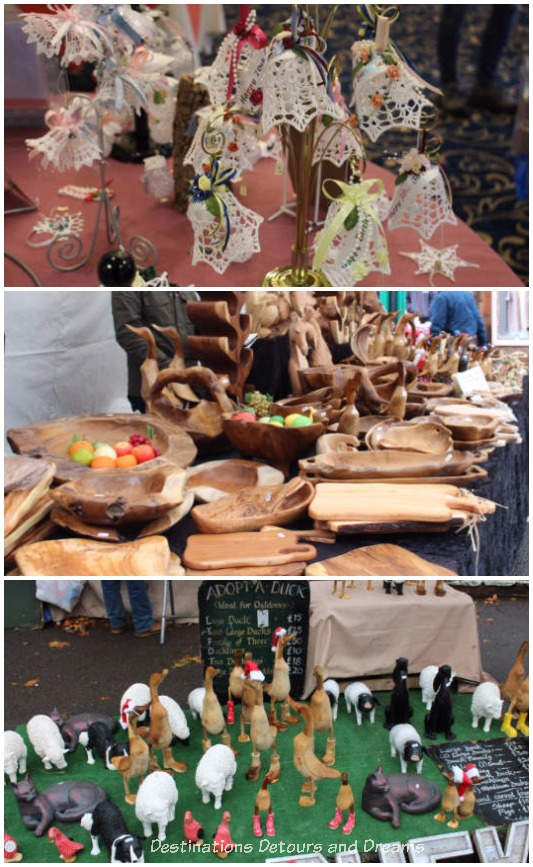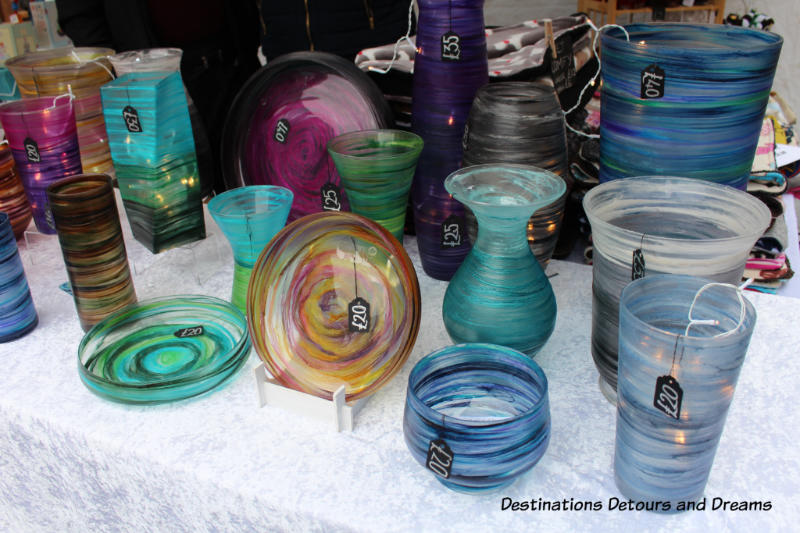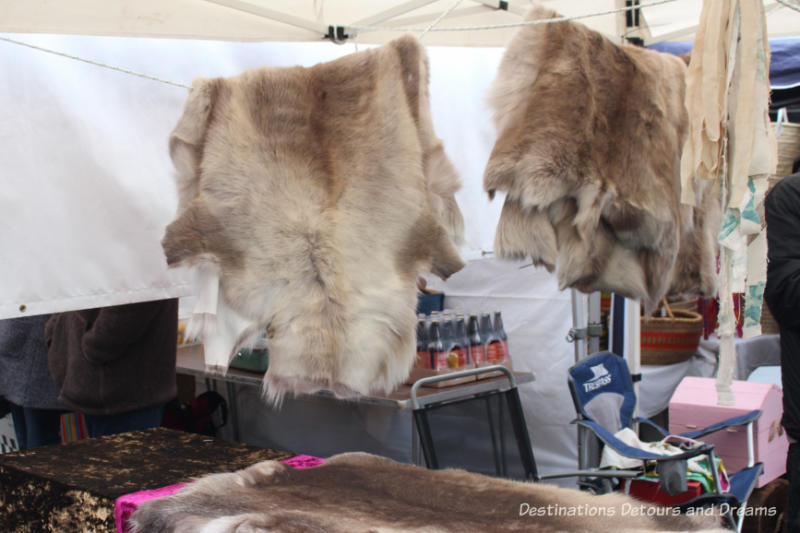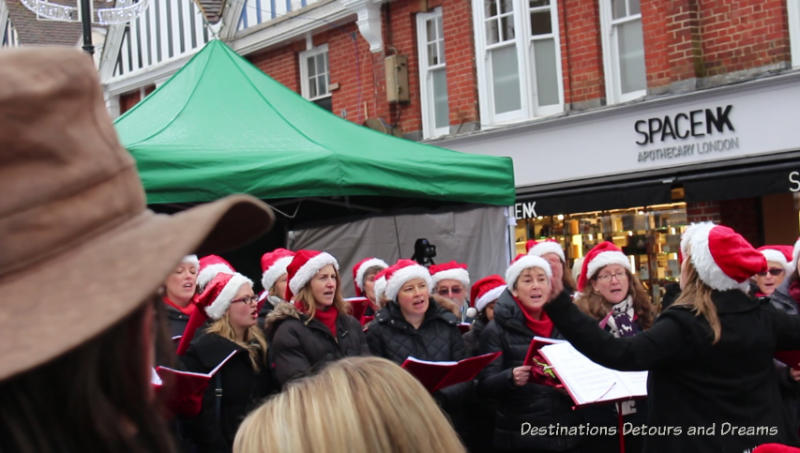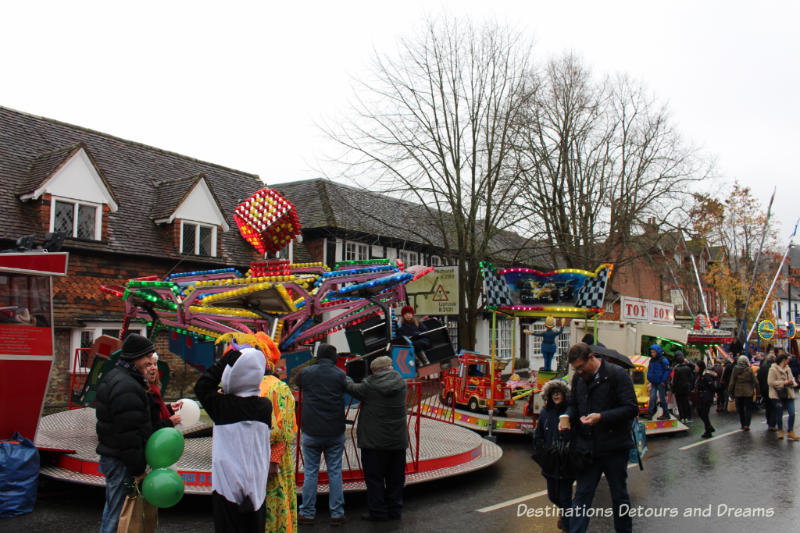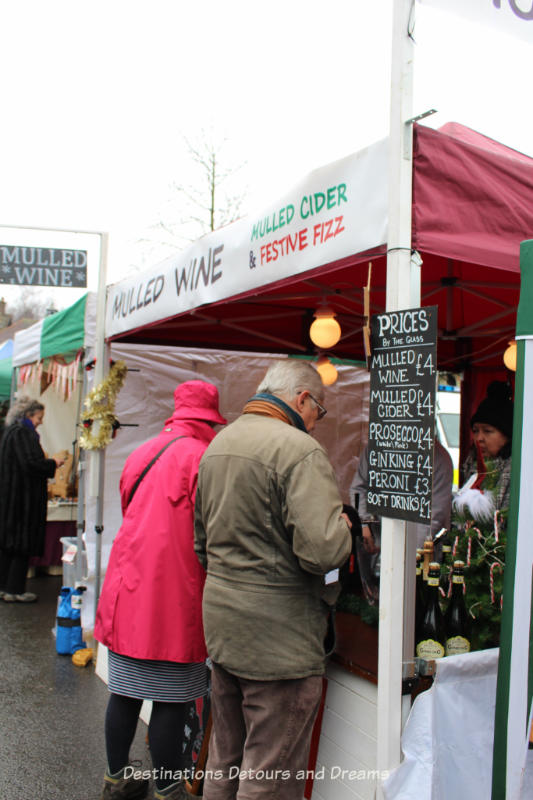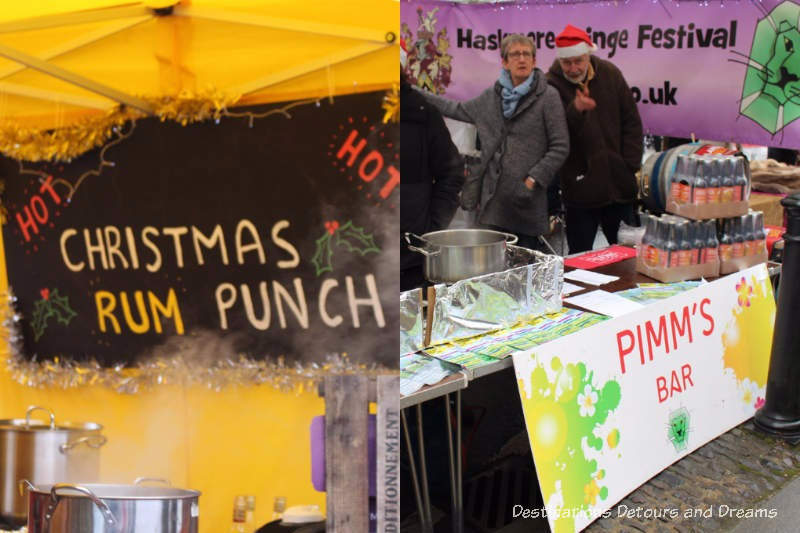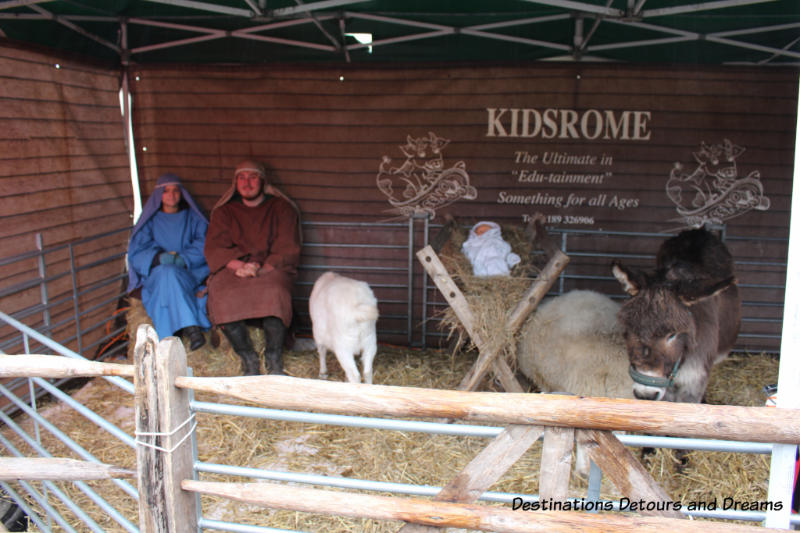 The market contained a great variety of goods and produce and had a family, festive atmosphere. I thoroughly enjoyed my stroll through the market.
The Haslemere Christmas Market usually takes place on a Sunday early in December. The 2023 Market date is December 3, 2023.
Never miss a story. Sign up for Destinations Detours and Dreams monthly e-newsletter and receive behind-the-scenes information and sneak peaks ahead.
PIN IT