Exploring Barcelona on foot: Las Ramblas, the Gothic Quarter, the Eixemple district, and the beach

The most important thing to pack for a trip to Barcelona, Spain is a good pair of walking shoes. Barcelona is an extremely walkable city with wide pedestrian boulevards. Many of the best tourist attractions are experienced simply by walking.
Walks down Las Ramblas, through the Gothic Quarter, and in the Eixample district are popular and interesting. And one can walk for miles along Barcelona's beaches.
When in Barcelona this past summer, my sister and I used guided walk information from tour books to explore the city. I highly recommend such an approach. The guide information directs you to key points of interest, provides background, and identifies half-block or block detours off the main path that lead to attractions of note.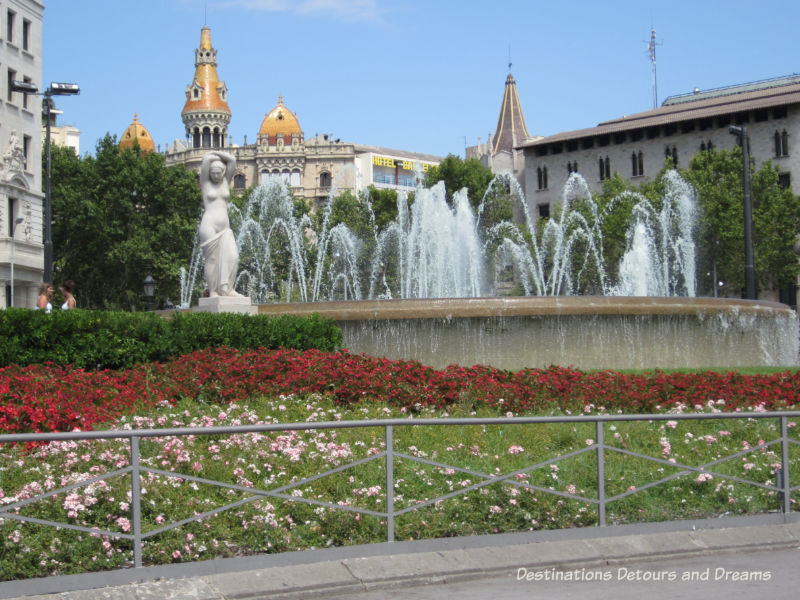 Plaça de Catalunya is a 12-acre square plaza with fountains, statues, and wide open spaces. It is Barcelona's centre. Old Barcelona, with its narrow streets, sits to the south. The square marks what was once the edge of the old city walls. The walls were torn down in the 1850s, and Barcelona expanded to the north. This square was the starting point for most of our walks.
Las Ramblas
Las Ramblas is a 1.2 kilometre, tree-lined, pedestrian boulevard that runs from Plaça de Catalunya south to the waterfront. Pedestrians walk along the wide centre boulevard, averaging 60 feet across. Cars drive up and down narrow lanes on either side of the boulevard.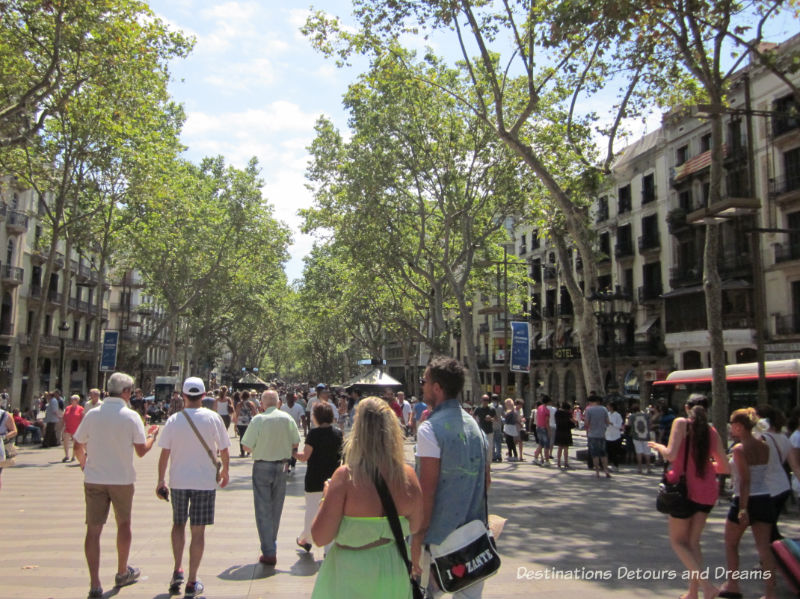 Originally La Rambla was the river bed that marked the exterior of the city. When the city was expanded in the 15th century, it became part of inner city. The walkway was laid out in 1766 and has been a popular walking and meeting place for locals and tourists since then, although I suspect that in recent years it is frequented more by tourists than locals.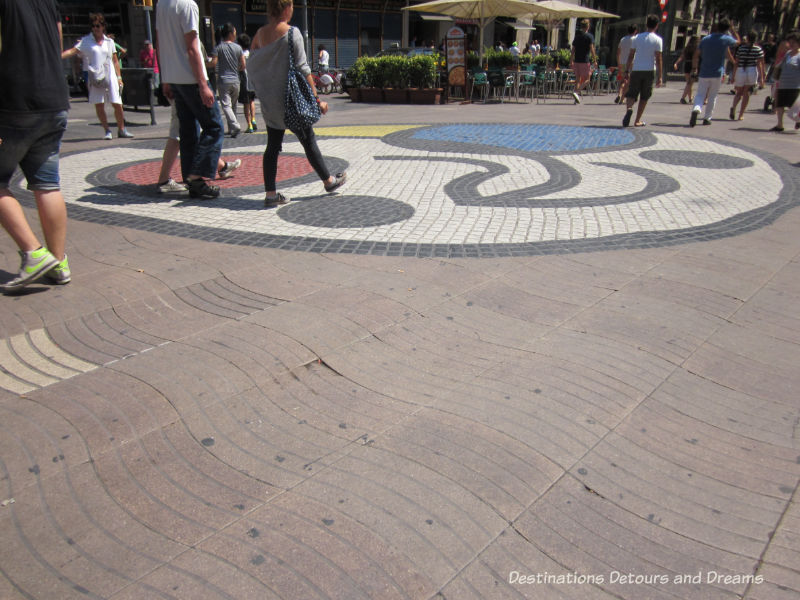 Today, you'll find stalls and cafes along the boulevard. Newsagents, candy shops, flower shops, and even a couple of pet stores. You'll find street performers, human statues, and distinctive buildings. It is a busy place.