Walking Among The Treetops At Kew Gardens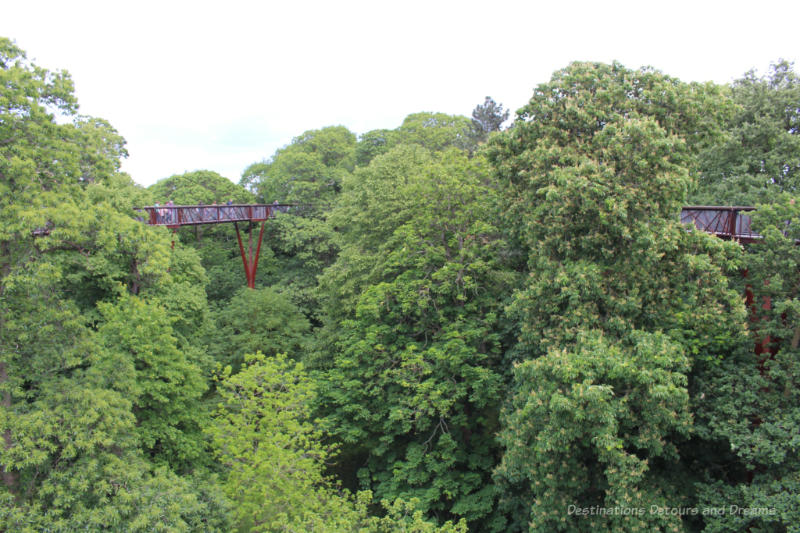 The Treetop Walkway at London's Kew Gardens gives you a close-up view of the trees and a birds-eye view of Kew Gardens
Imagine walking through a canopy of leaves at treetop level and looking over 300 acres of garden with the London skyline in the distance. The Treetop Walkway at Kew Gardens allows you go beyond imagination to real-life experience.
Kew Gardens in southwest London has one of the largest and most diverse collections of plants in the world. There are 14,000 trees representing over 2,000 species. The Treetop Walkway opened in one of the garden's mature woodland areas in 2008.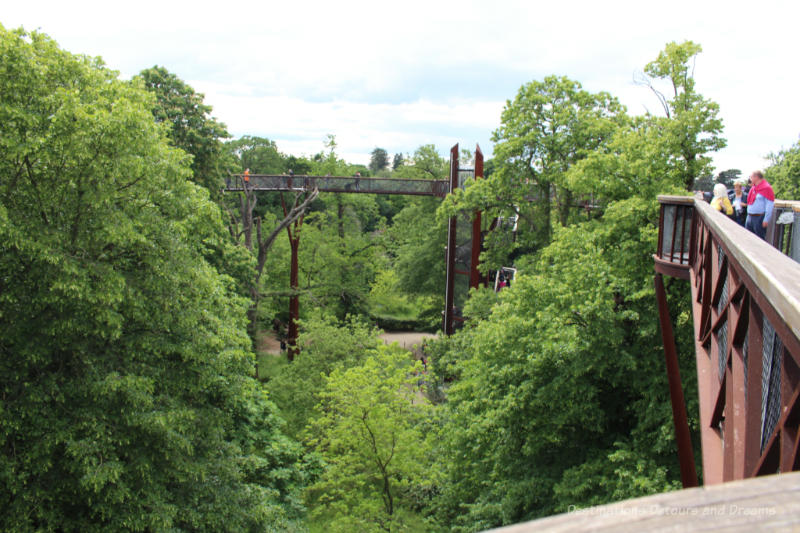 The walkway is 18 metres (59 feet) above ground and runs in a loop for 200 metres (656 feet) bordered by sweet chestnut, beech, horse chestnut, and oak branches. Made of weathering steel, the structure blends into the landscape.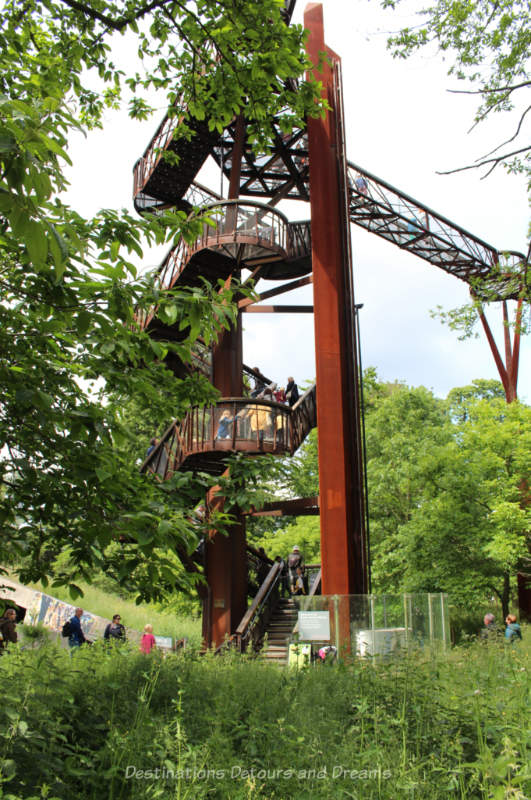 There are 118 steps to get up to the walkway. There is a lift (elevator), but it was not operational the day we visited. Kew's website suggests you check the status of the lift before arranging your visit, so perhaps it is common for it not to be running.
The climb up was not as onerous as I might have expected. The stairs are broken into flights of about 12 steps each. There is a small semi-circular landing at the end of each flight and the stairwell turns. There is room to stand to one side of the landing and rest if you need to without stopping the flow of people behind you.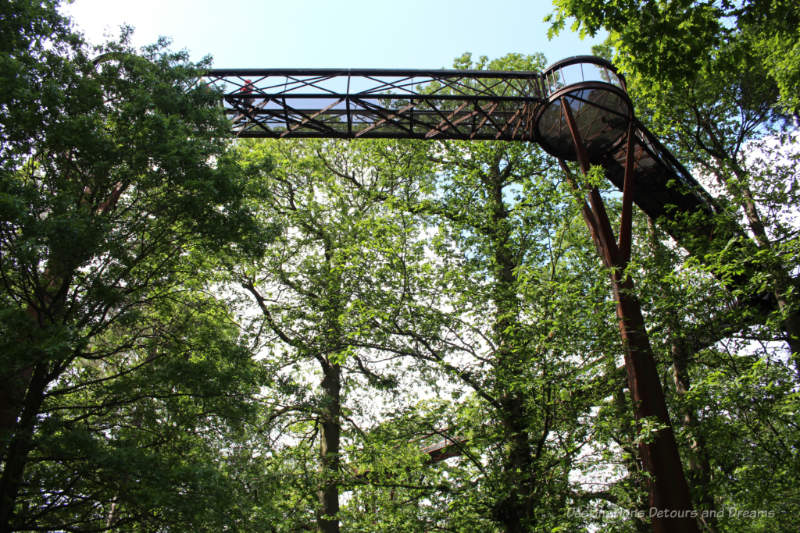 Looking up at the walkway from the ground, the steel mesh-like floor appeared to be see-through. This unnerved a friend with me. She thought she could handle the height, but not with a see-through floor. She decided to give it a try. To our surprise, when we were on the walkway, the floor beneath us appeared to be solid. We couldn't see through it.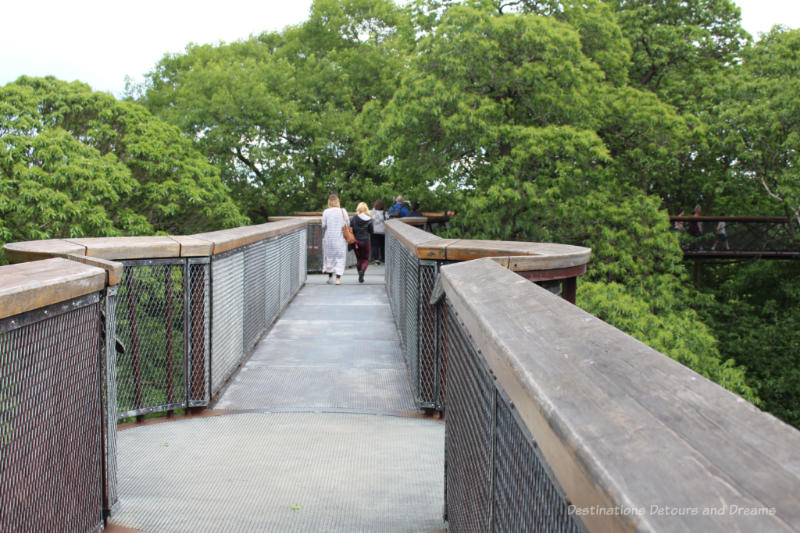 The views were worth the climb. The width of the walkway, the height of the handrail (chest level for most people), and the seeming strength of the structure eased any discomfort I might have felt with the height. Every few feet, there were semi-circular lookout points.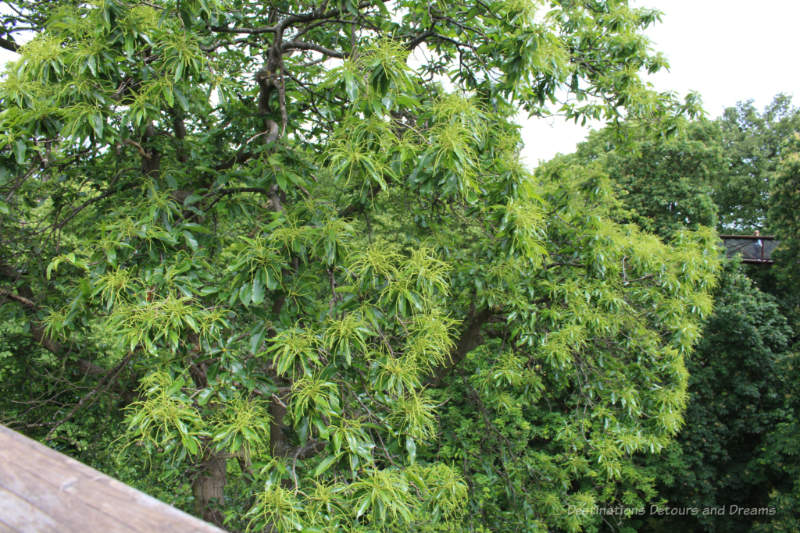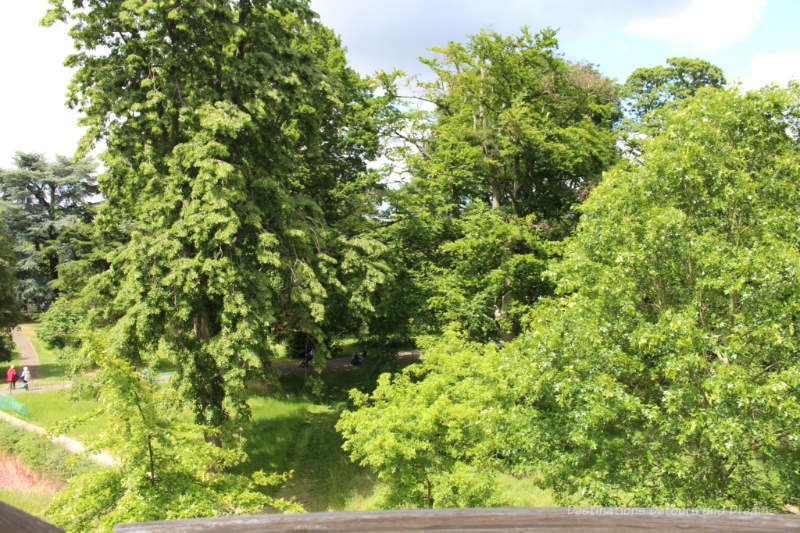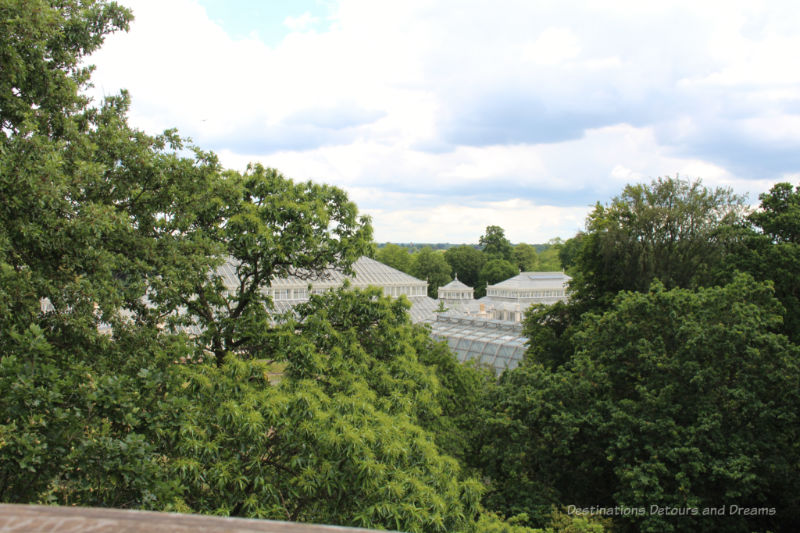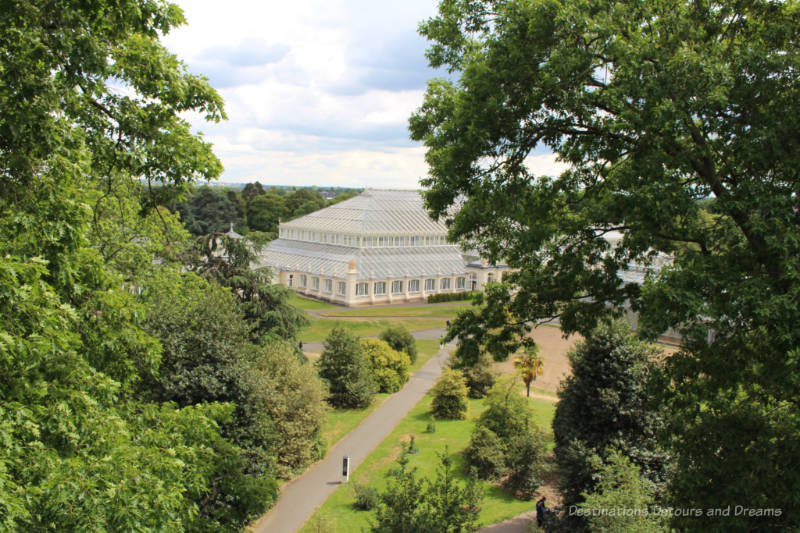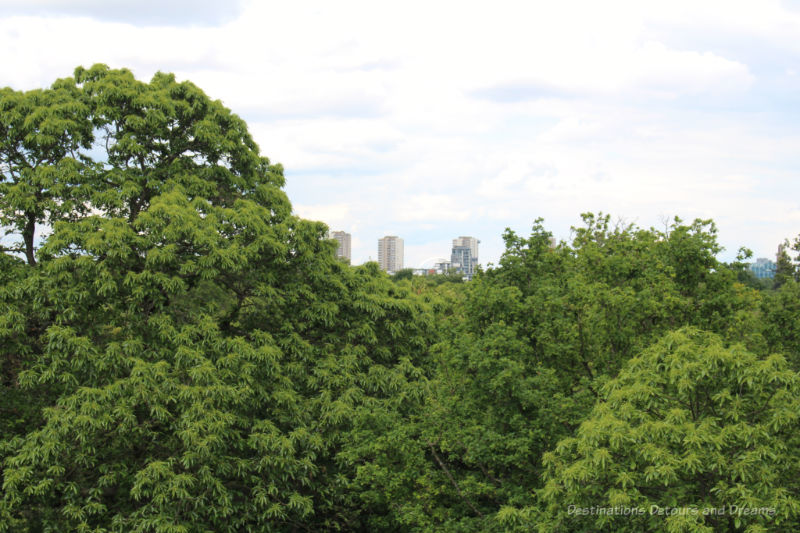 The Treetop Walkway was designed by Marks Barfield Architects, the same firm that designed the London Eye. The design used the Fibonacci numerical sequence to determine truss support points. In order to minimize damage to the root systems of the mature trees, radar surveys were done of each pylon point so that concrete poles could be strategically positioned between major roots.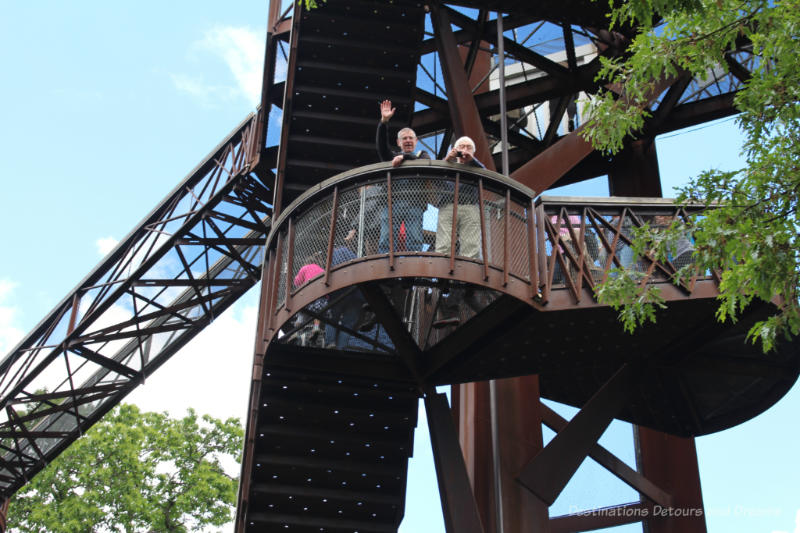 Admission to the Treetop Walkway is included with general Kew Gardens admission. The Walkway closes one hour before the Gardens close. At ground level you'll find the entry to Rhizotron, an underground lab where you can get learn about the roots of the trees.
Never miss a story. Sign up for Destinations Detours and Dreams free monthly e-newsletter and receive behind-the-scenes information and sneak peaks ahead.
PIN IT