Beautiful Butchart Gardens in British Columbia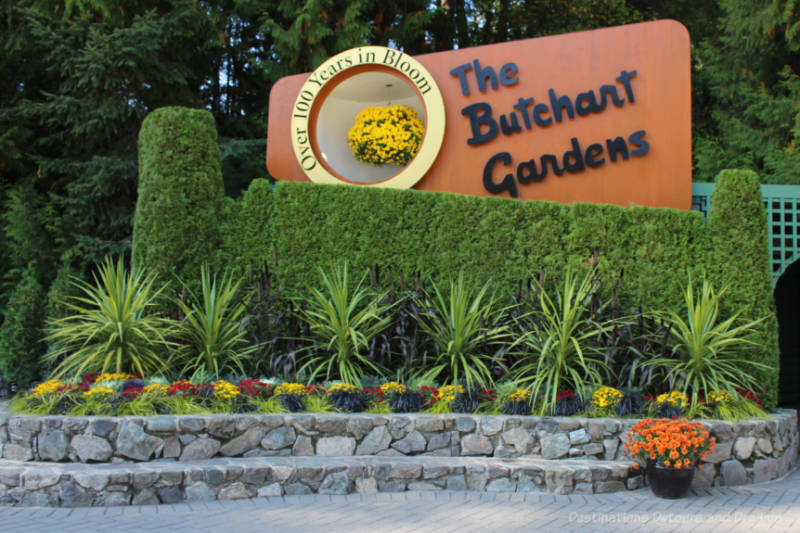 The Butchard Gardens in Brentwood Bay, near Victoria, on Vancouver Island has been delighting visitors for over 100 years
The Butchart Gardens is a group of floral display gardens in Brentwood Bay, British Columbia near Victoria. It is on the "must-see" list for visitors to Victoria and one of the most well-known gardens in Canada.
The Gardens are open year-round and each season brings different flowers and colours. I have visited several times over the last thirty years at different times of the year. Each visit has had its delights. The photos in this post are from a fall visit.
The story of The Butchart Gardens begins in 1904 when Robert and Jennie Butchart moved to Vancouver Island to build a cement plant on a rich limestone deposit at Tod Inlet. As cement production exhausted limestone deposits, Jennie envisioned a grand garden in its place and began transferring top soil. The Sunken Garden was completed in 1921 and the Butcharts began to receive visitors to their garden. The Sunken Garden remains a favourite with visitors today. It provides a spectacular view upon entry into the garden as you look down over lush greens and swaths of colourful blooms.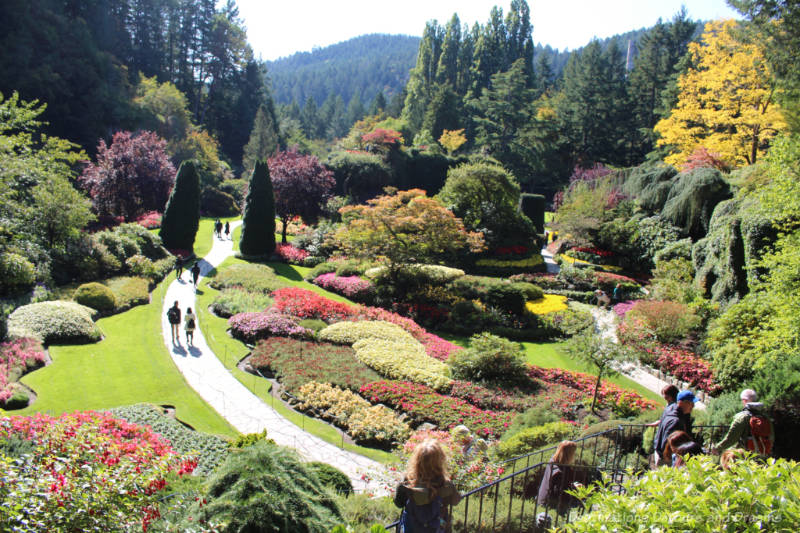 Between 1906 and 1929, the Butcharts enxpanded The Gardens, creating the Japanese Garden, the Italian Garden on their former tennis court, and the Rose Garden.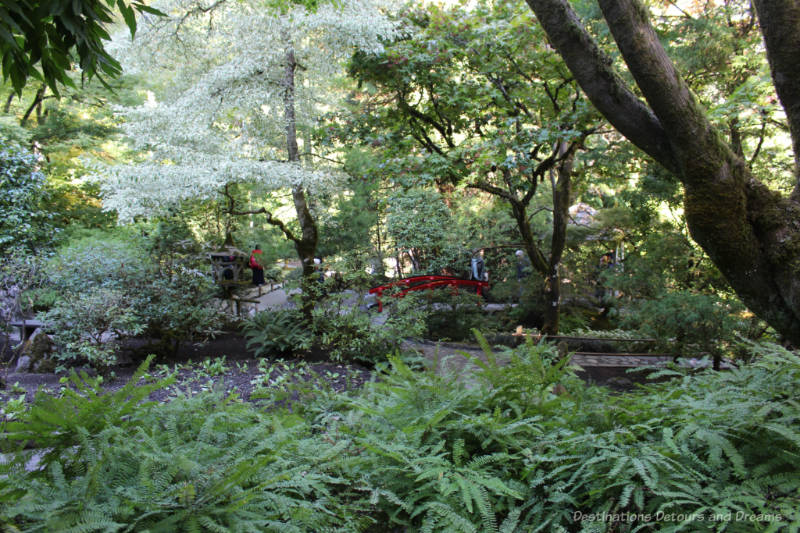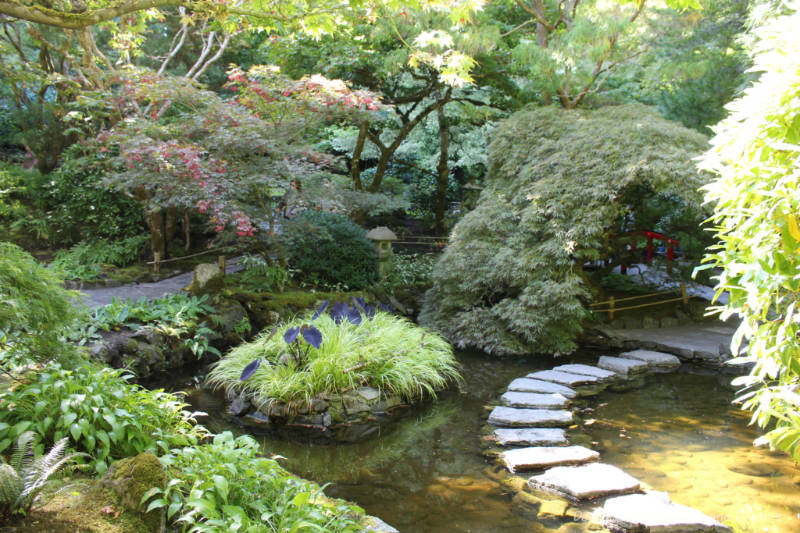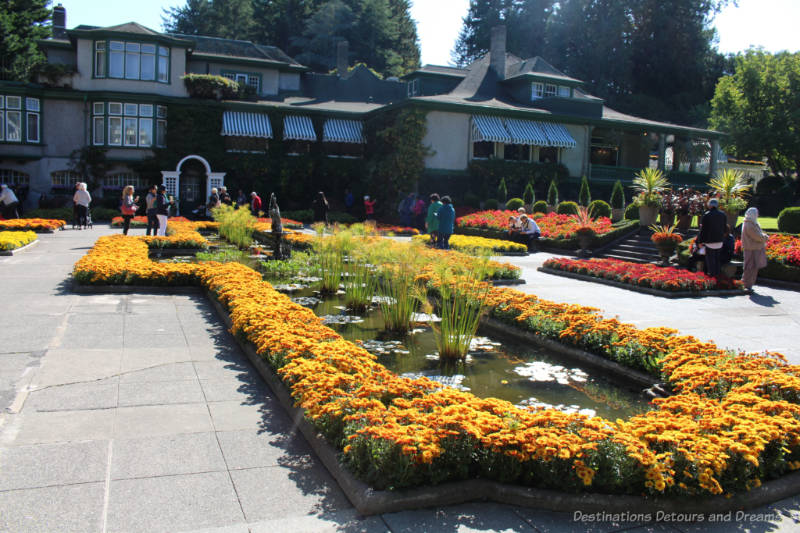 The Butcharts gifted The Gardens to their grandson Ian Ross on his 21st birthday in 1939. He added outdoor concerts and night lighting in the summers and the Magic of Christmas in the winters. Great-grandson Christopher began producing a choreographed firework show every year. Today, firework shows occur on Saturday evenings in July and August.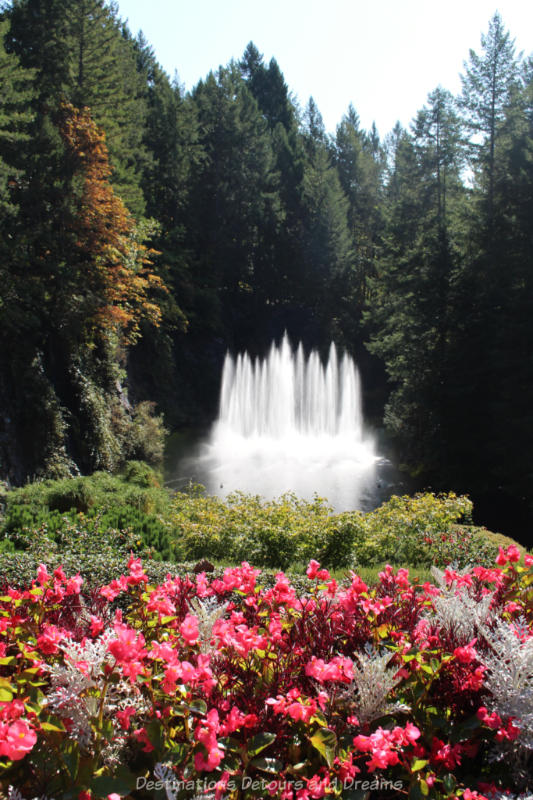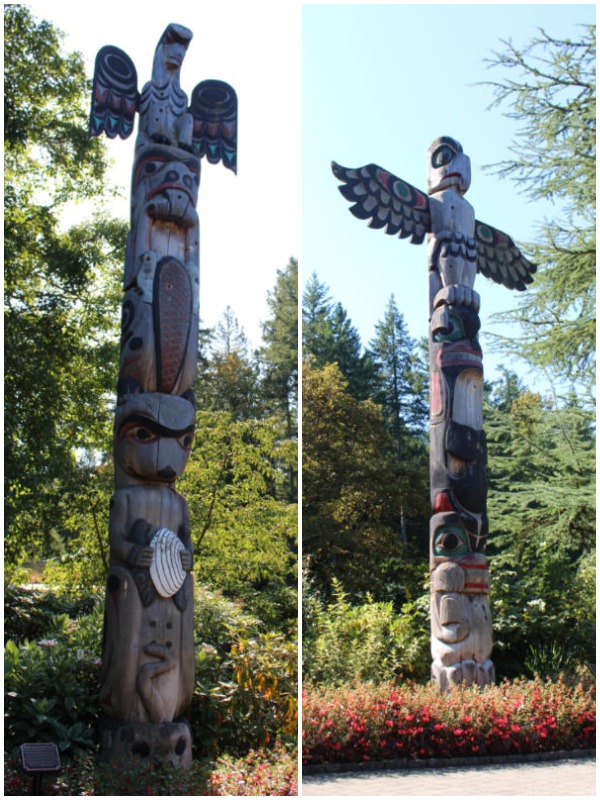 In 2004 two totem poles were carved in Classic Coast Salish style by Master Carvers Charles Eliot of the Tsartlip Nation and Doug La Fortune of Tsawout Band to celebrate the 100th anniversary of The Butchart Gardens and to recognize the rich cultural heritage provided by Indigenous People.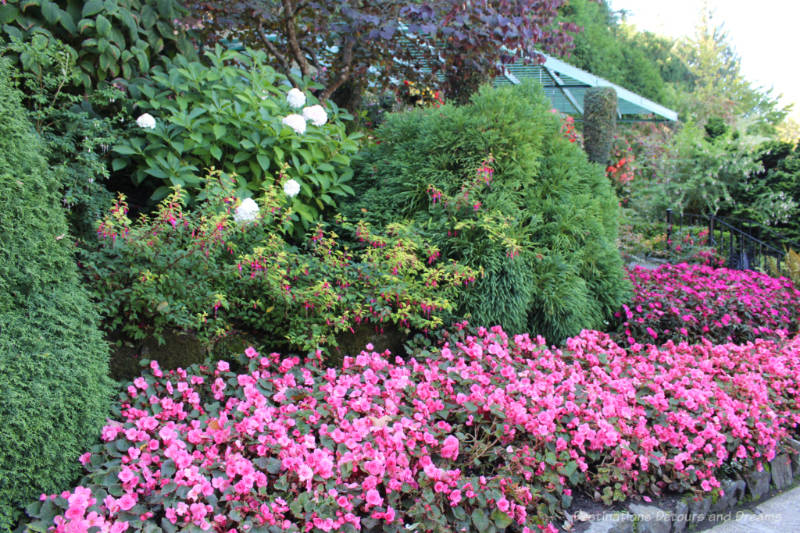 The Butchart Gardens plants millions of bedding plants in over 900 varieties each year ensuring colourful displays in all seasons. In 2004, The Butchart Gardens was designated a National Historic Site because it represents a remarkable combination of three aspects of Canadian gardening history. One: It has the traits of an early 20th century estate garden through its different garden types. Two: It evokes the early 20th century beautification movement as expressed through the Sunken Garden. Three: It relies upon the Victoria bedding out system, which combines large, decoratively shaped garden beds with masses of single or contrasting brightly coloured flowers, to achieve their outstanding floral displays.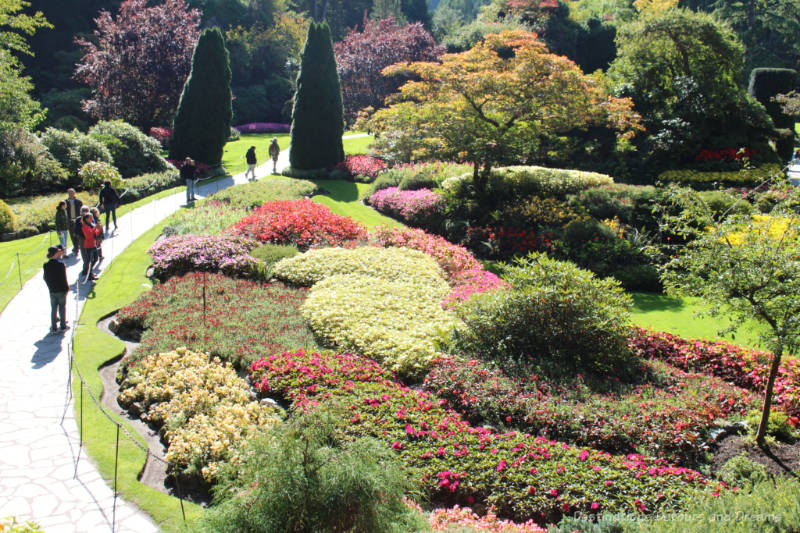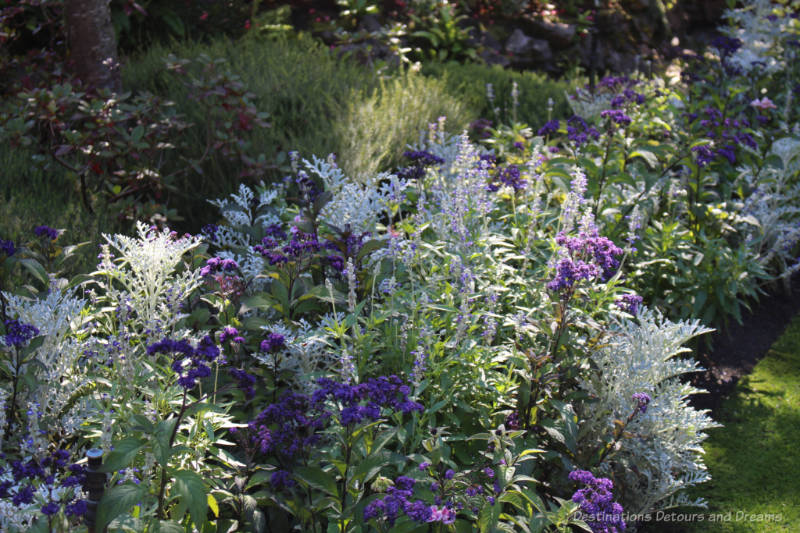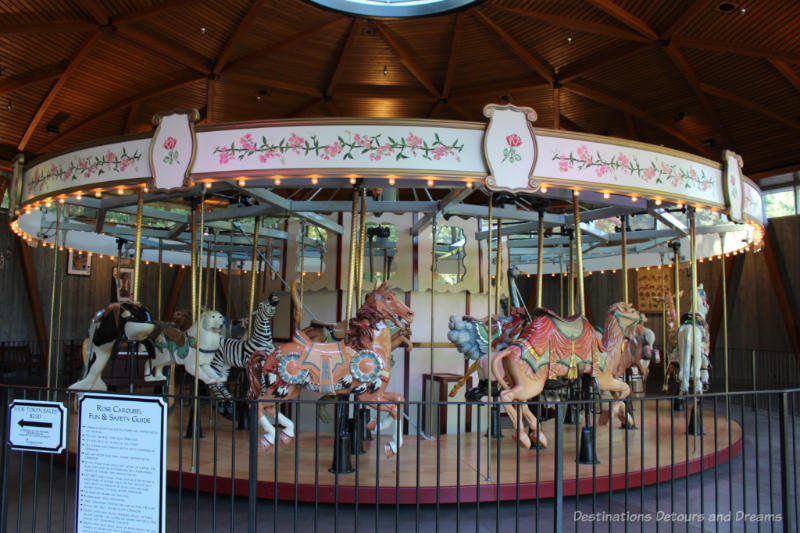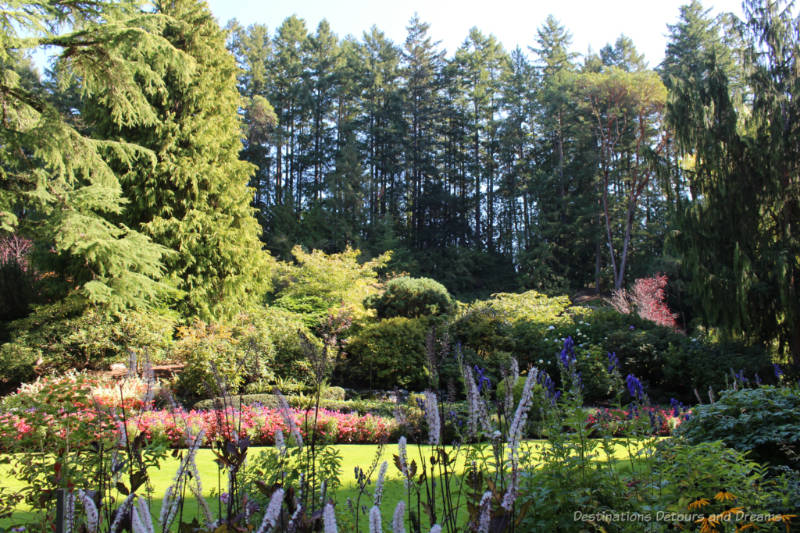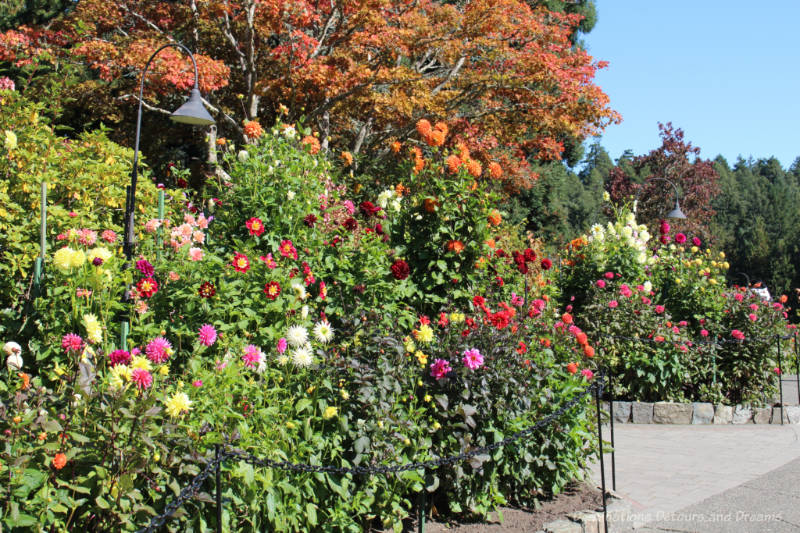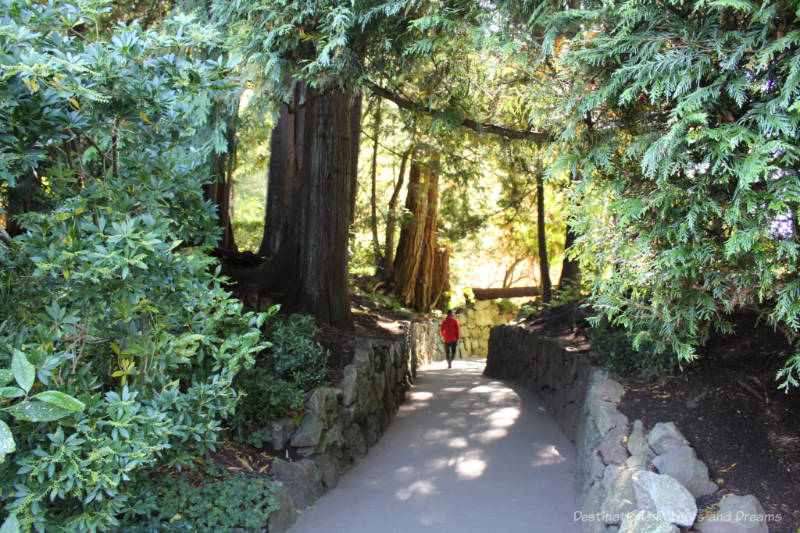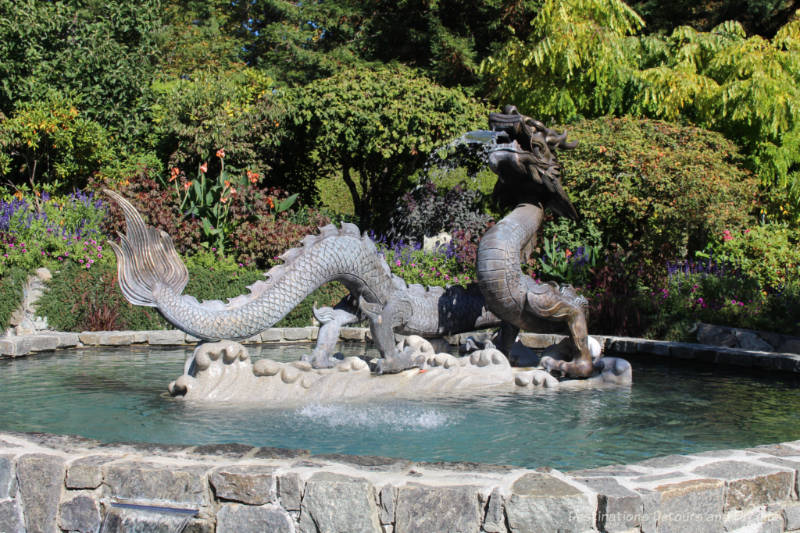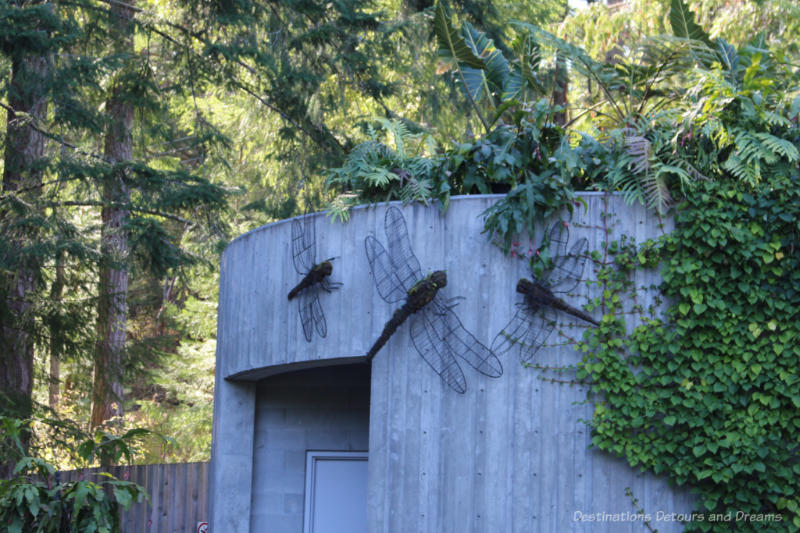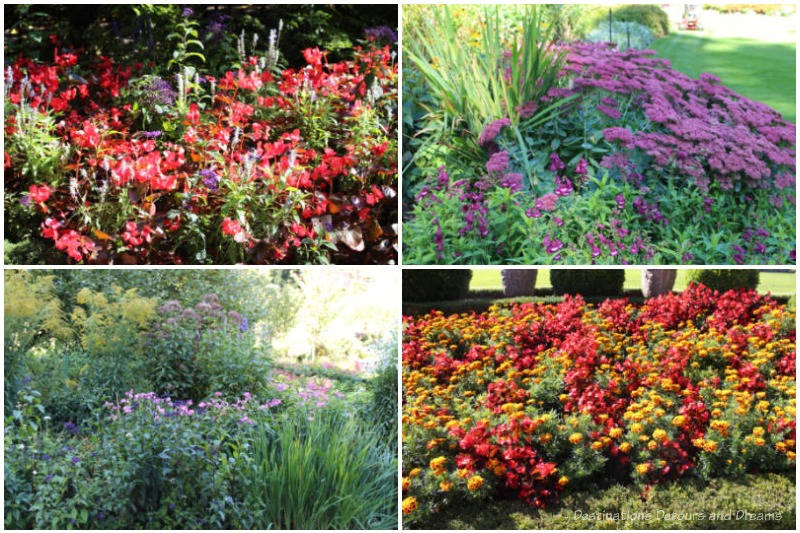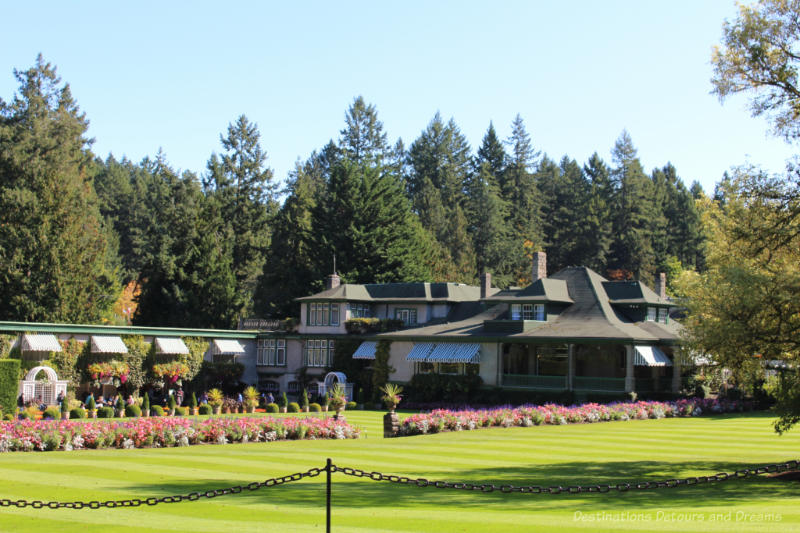 The Butchart Gardens remains in the family. Current owner and manager Robin-Lee Carter is Robert and Jennie's great-granddaughter.
The Butchart Gardens is about a 30-minute drive from downtown Victoria. It is served by public transport, but a bus ride from downtown Victoria will take an hour to seventy minutes. A number of tour companies offer packages that include transportation and the price of your entry ticket. You can also reach Butchart Gardens by boat.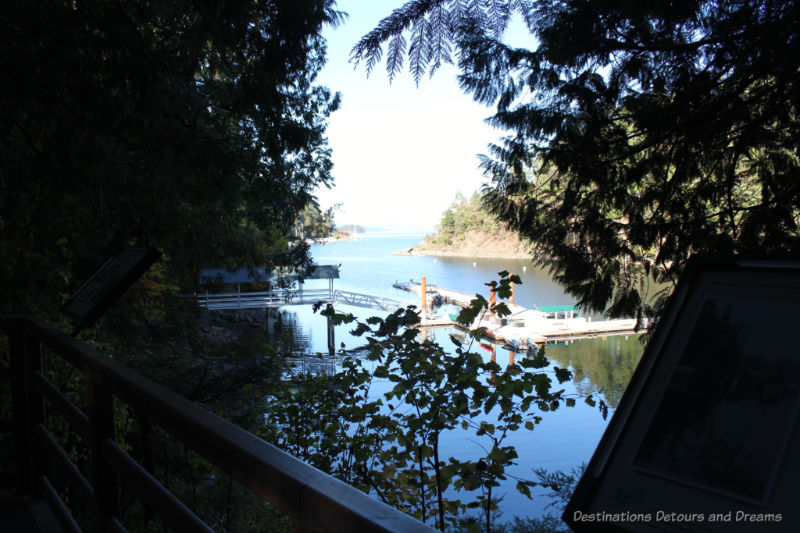 A water limo to Butcharts Gardens operates June through October from Brentwood Bay Marina. Butchart Cove is a popular spot with local pleasure boaters and kayakers for viewing summer Saturday evening fireworks.
The Butchart Gardens is open year-round. As I've mentioned earlier, there is something to see in every season. You'll see tulips, daffodils, and rhododendrons in spring. Delphiniums and a host of other flowers bloom in summer. The Rose Garden is also in full bloom in summer. A concert entertainment series, as well as Saturday evening fireworks, runs during the summer. Note that summer is the busiest season for visitors. Fall brings changing colours to tree foliage and brilliant dahlia flowers. The garden is quieter and more subtle in winter, but you'll find snowdrops and hellebore blooming. From mid-January to mid-March, the Butchart family residence is opened to visitors where you'll find curated displays of memorabilia chronicling The Gardens' history and original furnishings in rooms.
Never miss a story. Sign up for Destinations Detours and Dreams free monthly e-newsletter and receive behind-the-scenes information and sneak peeks ahead.
PIN IT