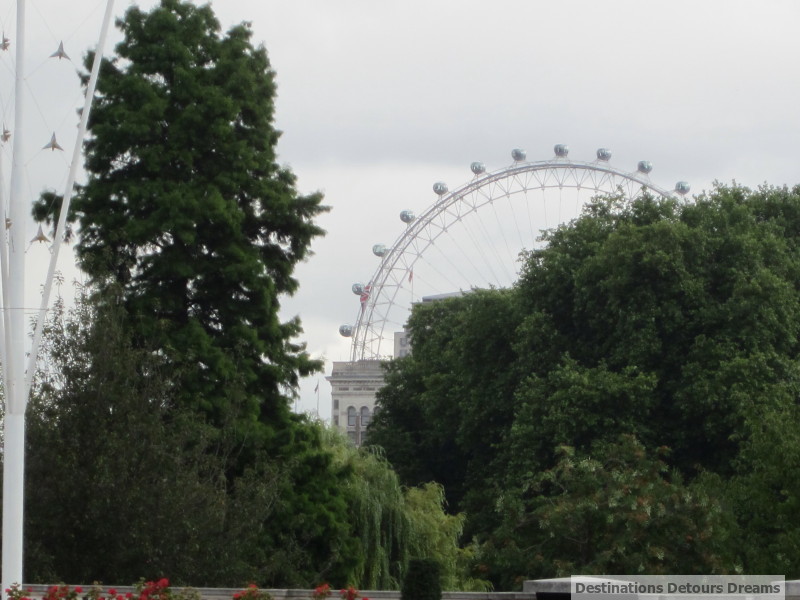 Tips for saving money on your London, England vacation

London, England is an exciting city to visit, with plenty to see, do, and experience. It can also be an expensive place. Here are few money-saving tips.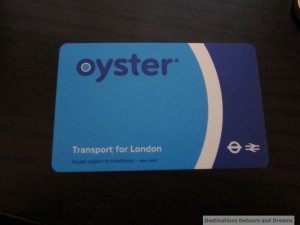 Transport for London's Oyster Card saves money on London's buses and subway system. The prepaid card can be purchased at tube stations, travel information centres, newsagents, and many shops throughout London. With this card, you get reduced fares on the subway and the bus, and will never pay more than a set daily maximum. The card is easily topped up with more funds. There is a deposit required on the card that is refunded when you turn in your card at a ticket agent.
If you want to save further on public transportation, opt for buses instead of the subway. With or without the Oyster Card, buses are cheaper. And they provide opportunity to sight-see as you ride.
Same day, half-price theatre tickets are available in Leicester Square. Some theatres also offer cheap same-day tickets at their box offices. This is a great way to take in quality theatre, especially if you are flexible in your choice of plays.
There is much to see in London simply by walking around. Pack a good pair of walking shoes and explore. Take in the history around you. Walk through the parks. Window-shop. People watch in Trafalgar Square, Piccadilly Circus and just about anywhere in the West End.
Many museums and galleries offer free admission to their permanent exhibits. The National Portrait Gallery has a fascinating collection of portrait paintings grouped by era. Other art galleries offering free admission include Tate Britain, Tate Modern and The National Gallery. Museums offering free admission include Victoria and Albert Museum, Natural History Museum, The British Museum, The Museum of London, The Science Museum and the Imperial War Museum. All the museums and galleries mentioned contain top-quality exhibits. I spent an entire afternoon at the Victoria and Albert and covered only a portion of its extensive exhibits.
Find out what free concerts are scheduled during the time of your visit. Free lunchtime recitals and concerts are scheduled twice a month at the Royal Opera House, twice a week at St Martin in the Fields, and two to three times a month at Royal Albert Hall.
You can watch the changing of the guards at Buckingham Palace at 11:30 am daily May through July and on alternate days the remainder of the year.
A stroll through one of London's markets is interesting and costs nothing, unless you feel compelled to purchase some of the treasures you find. Try Portobello Market, Camden Lock Market, Covent Garden, or Old Spitalfields.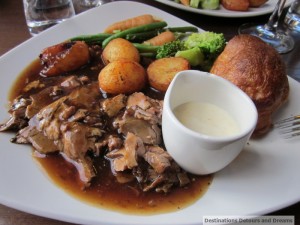 Restaurant prices can vary widely, so check menus and prices before deciding on where to eat. As is the case in most cities, restaurants nearest the main tourist attractions are the priciest. Check out lunchtime options. That upscale restaurant you really want to try may offer a lunchtime set menu at reduced prices.
For a change of pace, picnic in St. James's Park, Green Park, Kensington Gardens, or Hyde Park, with take-away sandwiches or bread, cheese, and fruit from a grocer's.
Even without kitchen facilities, eating in may be an option. Sometimes, after a long day of walking and touring museums, a sandwich or salad in your hotel room feels perfect.
If breakfast isn't included with the cost of your hotel room, buy breakfast food to eat in the room before heading out for the day. If you have a refrigerator, yogurt and granola or cereal and milk are options. If not, try breakfast bars, muffins, and fruit. Tesco Metro and Sainsbury's Local stores can be found throughout the city, if you aren't near one of their full-size stores.
Lastly a word about hotels. Hotels in London are expensive. Rooms are small by North American standards. If you stay a little farther out from the central tourist areas, you may find a cheaper rate. If you collect travel points, use those to book a room.
Vacations aren't all about saving money and the cheapest deals. Some things high on your to-see or to-do list may come at non-budget prices. Fit them into your budget by saving money on other parts of your vacation.
What London money-saving tips do you have?
PIN IT