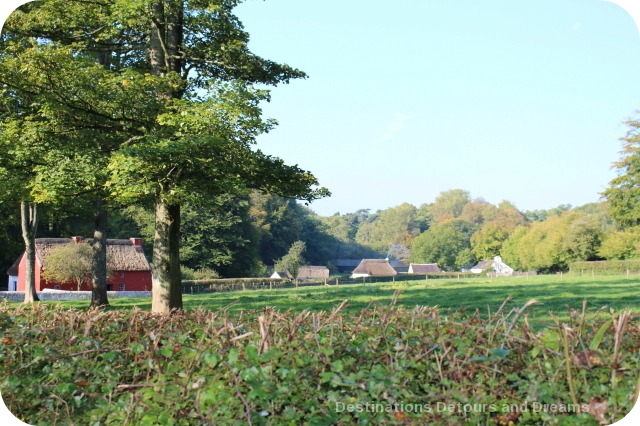 A walk around Wales from Celtic times to present day at St Fagans National History Museum
St Fagans National History Museum is one of Europe's leading open-air museums and the most popular heritage attraction in Wales. The museum opened in 1948. Since then, over 40 original buildings from different historical eras have been moved to the site. The re-erected and restored buildings provide glimpses into the history of everyday Welsh life. I'd read about the museum before I visited, but I was still surprised by its size (over 100 acres), and impressed with the park-like setting.
Garreg Fawr farmhouse from Waunfawr was built in 1544 in the Tudor period. Its original inhabitants would have been a wealthy farmer and his family. He likely raised Welsh Black cattle and sheep. The open moorland was unsuitable for crops other than rye and oats. The house was more comfortable than most of its time. The stone house with a chimney would have been a status symbol. But the furnishings would still have been plain.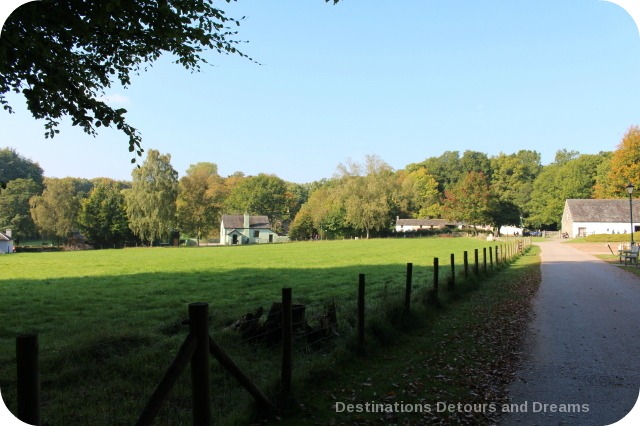 The houses and other buildings are spread out in a village-like setting. There are stores, a school, a tannery, a post office, churches, a Workmen's Institute, a shoemaker's shop, and a wool mill. Livestock are in the fields and farmyards. In workshops craftsmen demonstrate traditional skills.
Placards outside each building provide details about the building. Museum staff are present inside to answer questions. The person working at Abernodwydd offered an explanation as to why the beds of that time were shorter than those of today. It was an explanation I'd not heard before. He said it was not because people were shorter, but because they slept partially upright. He said it made a lot of sense if you thought about it. The burning of coal and peat probably made it difficult to breathe when completely prone.
St. Teilo's Church served the community of Pontarddulais for over 700 years. It ceased to be the parish church in 1850. By 1973 it was no longer a place of worship and was moved to St Fagans. During restoration, 500 years-old paintings were discovered under layers of limewash. The wall paintings inside the church today are copies made using medieval techniques. The church has been rebuilt to look as it would have in 1520.
St. Fagans Castle was one of the finest Elizabethan manor houses in Wales and the focus of St Fagans village for 400 years. It was built in 1580. In 1946 the Castle and the park were given to the nation by its owner to create the National History Museum. The interior of the castle is open to the public. Many families lived in the castle over the centuries. The story told inside the museum is that of the Windsors, who, with their four children, spent summers here between 1885 and 1910. Pages and signs throughout the Castle provide information on the family and the furnishings. I found it particularly interesting that the butler ironed Lord Windsor's newspaper every morning before the Lord received it, so his hands wouldn't get covered in newsprint.
St Fagans National History Museum is located about four miles west of Cardiff City Centre in the village of St. Fagans. Admission is free, although there is a charge for parking. There are picnic areas and a tea room offers light lunches and afternoon tea.
The museum is large and there is a lot to take in. You need to set aside almost a full day to see it. We were there for about four and a half hours. We saw most of the buildings, but not all. If you are in the Cardiff area for more than a few days, I would suggest splitting the visit into two. The grounds behind the visitor centre/entrance split to the right (village area with majority of buildings) and to the left (Castle and Gardens, a few industrial buildings). This makes a nice natural dividing line for splitting the visit into two sections. Note that expansion is underway to add new galleries.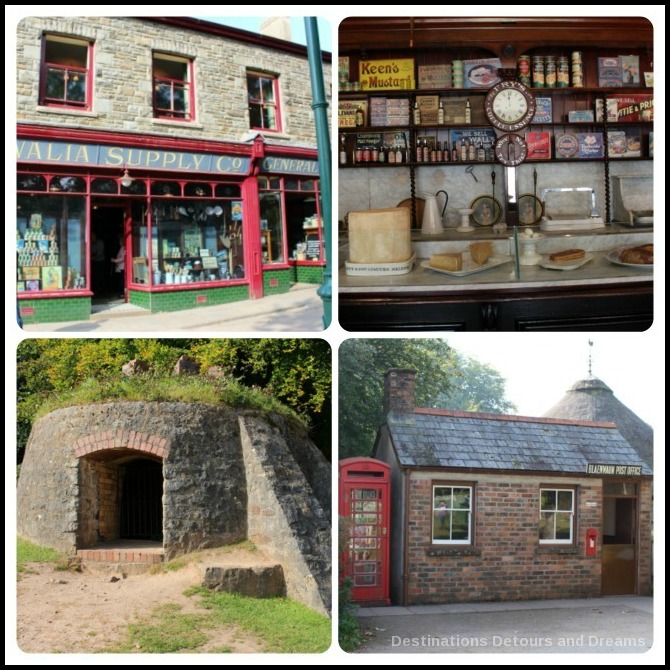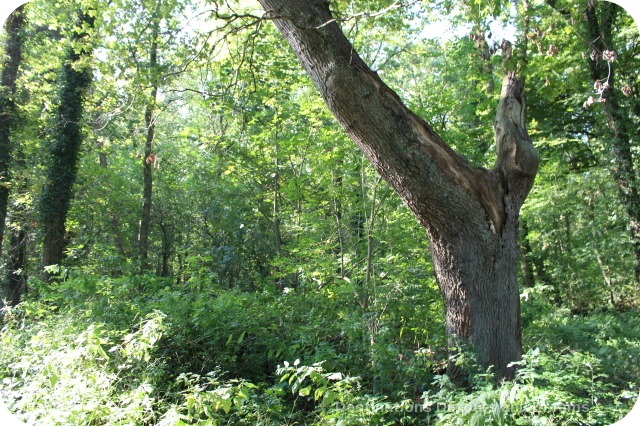 If you enjoyed this post, sign up for Destinations Detours and Dreams monthly e-newsletter. Get behind the scenes information and sneak peeks ahead in addition to a recap of the month's posts.  
PIN IT