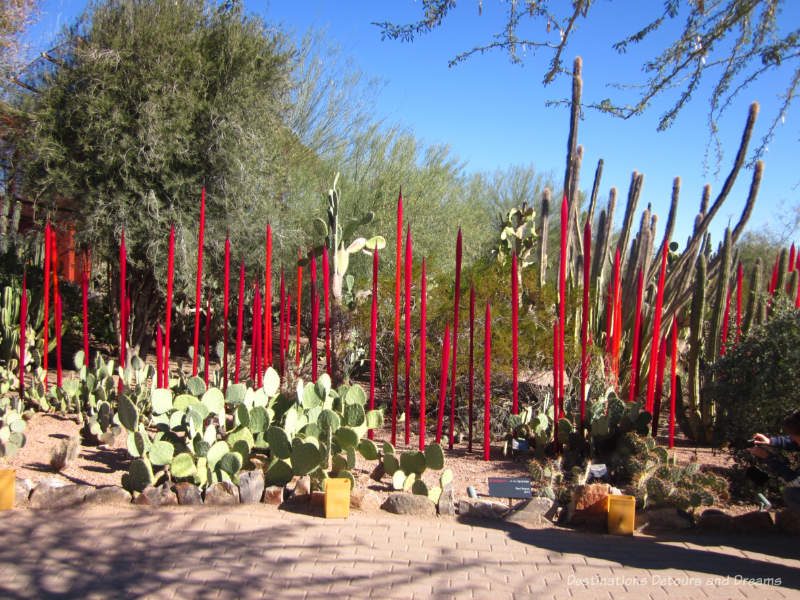 Dale Chihuly works on display at Desert Botanical Garden in Phoenix, Arizona illustrate the magic of a garden setting for his unique glass art
(Last updated December 2021)
Artist Dale Chihuly is an American glass sculptor, credited with revolutionizing the Studio Glass movement. His works are unique in the field of blown glass. After receiving a Fulbright Fellowship in 1968, he worked at the Venini glass factory in Venice, where he observed the team approach to blowing glass, an approach critical to his work today. His works, which include delicate fluted bowls as well as vibrant, large-scale architectural pieces, are displayed in more than 200 hundred museum collections world-wide.
Several major exhibitions of his work are staged each year in cities around the world. Exhibitions often occur in gardens, a particularly apt setting for his work. Each exhibition is unique although it may contain pieces previously displayed elsewhere. Pieces are strategically placed, often fitting in so perfectly they seem specially designed for that spot.
In the fall/winter of 2013-2014, there was an exhibition at the Desert Botanical Garden in Phoenix, Arizona. These photos from that exhibit give you a sense of what a Chihuly exhibit in a garden is like.
Chihuly in the Garden During the Day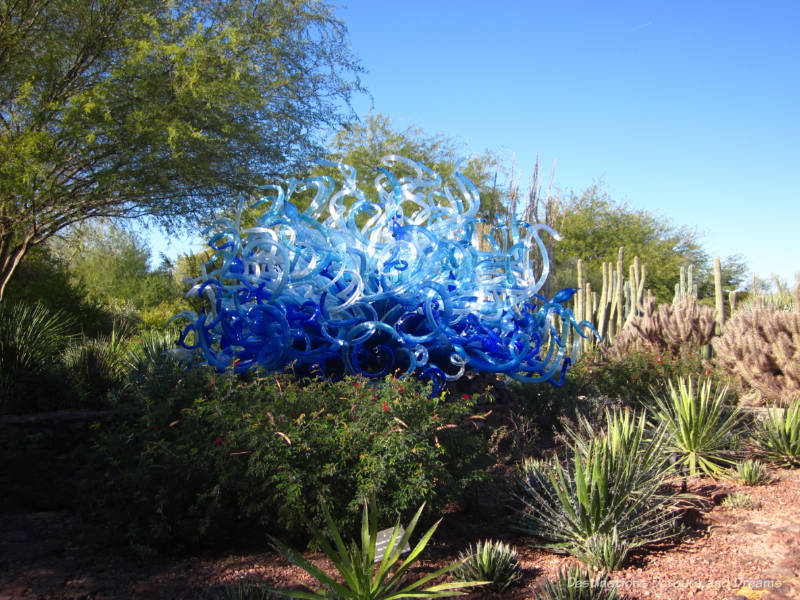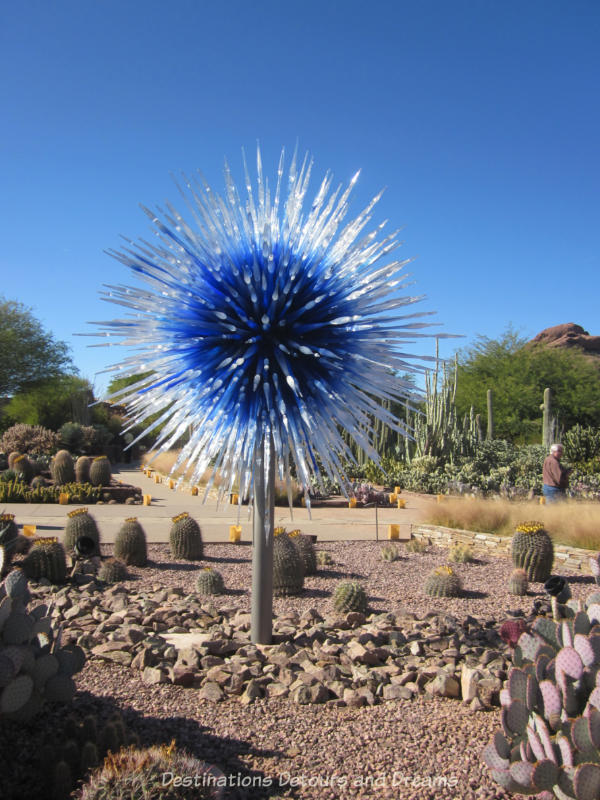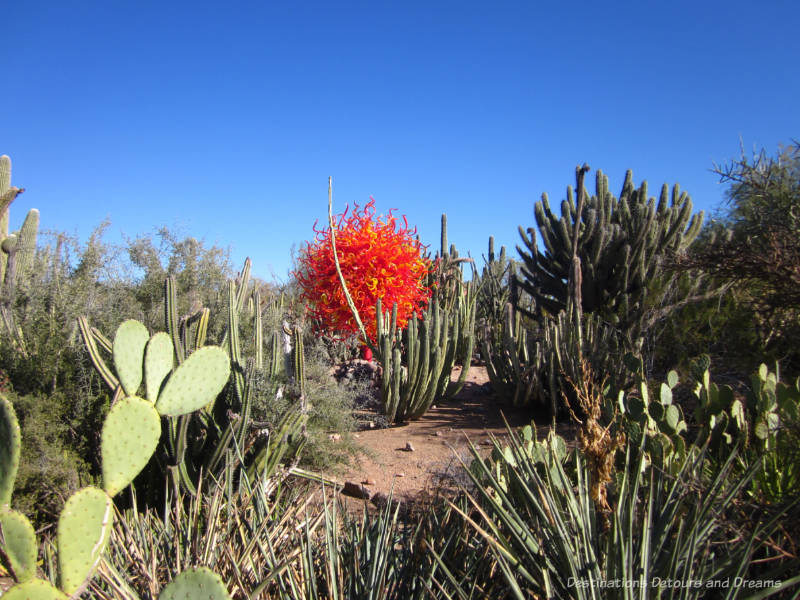 The Chihuly sculptures were placed throughout the garden, sometimes providing a brilliant blast of colour amid the green hues of the desert flora, sometimes blending in so subtly with the landscape I didn't immediately realize they weren't growing there naturally.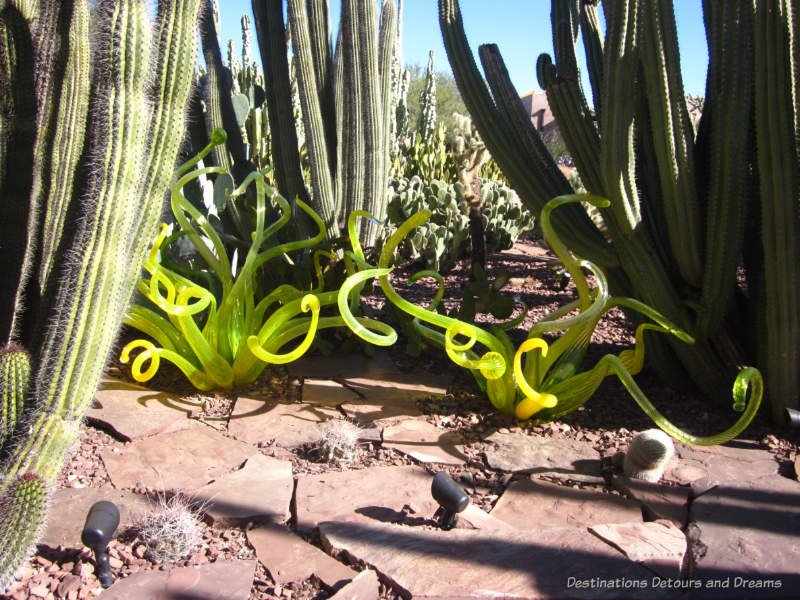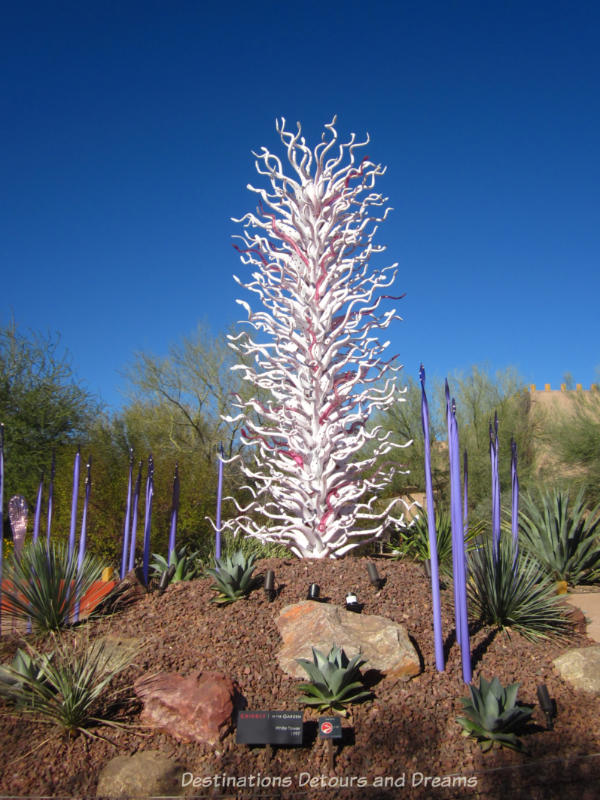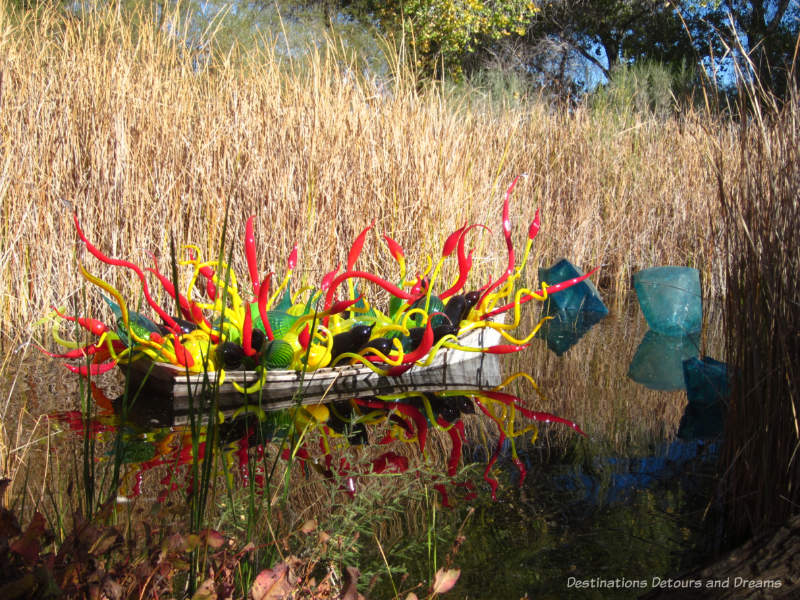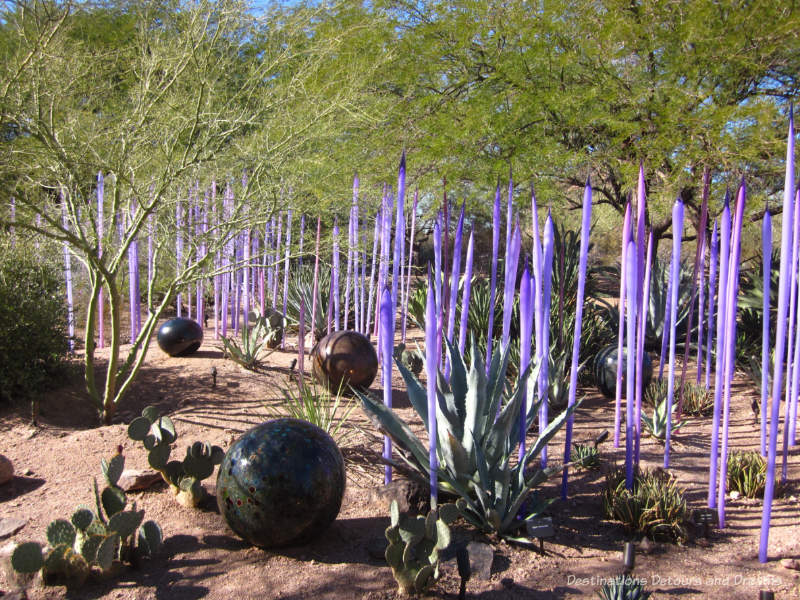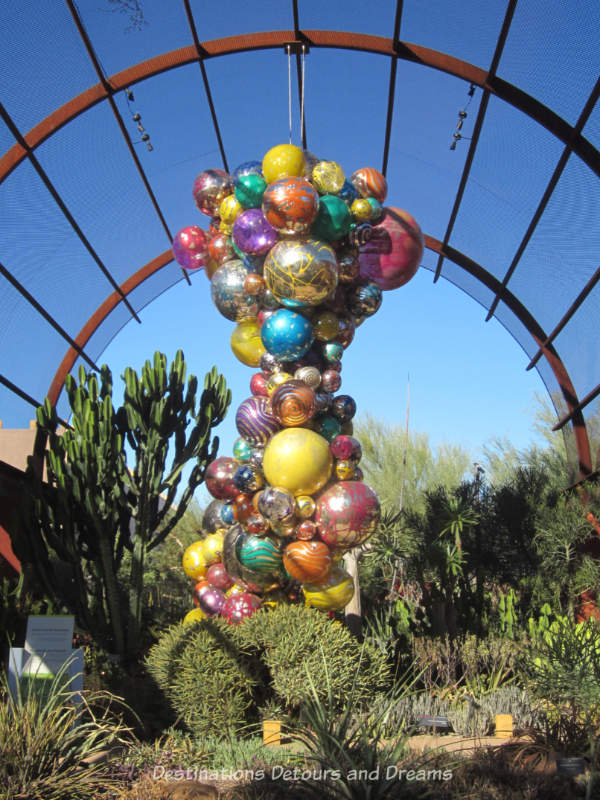 Chihuly works with four materials: glass, plastic, water, and ice. Polyvitro is the name he coined for a type of polymer his team created. He uses it for works that weigh less than glass.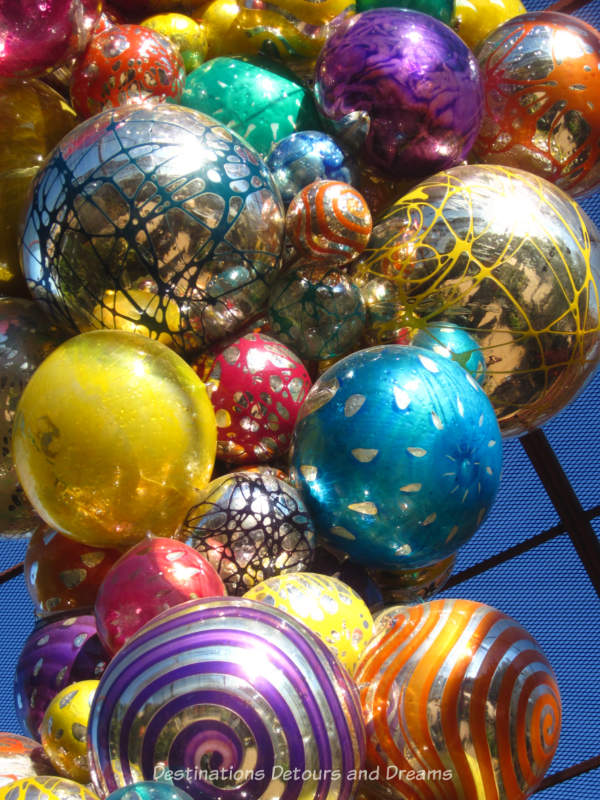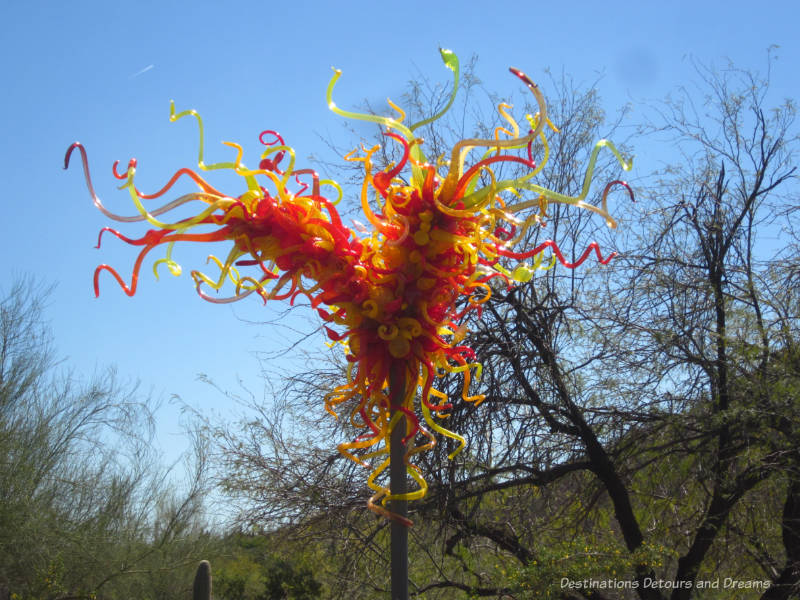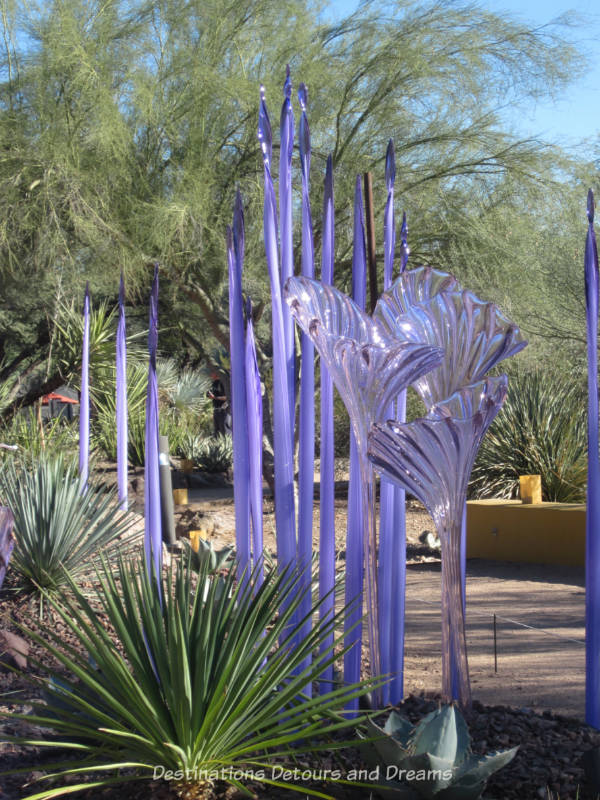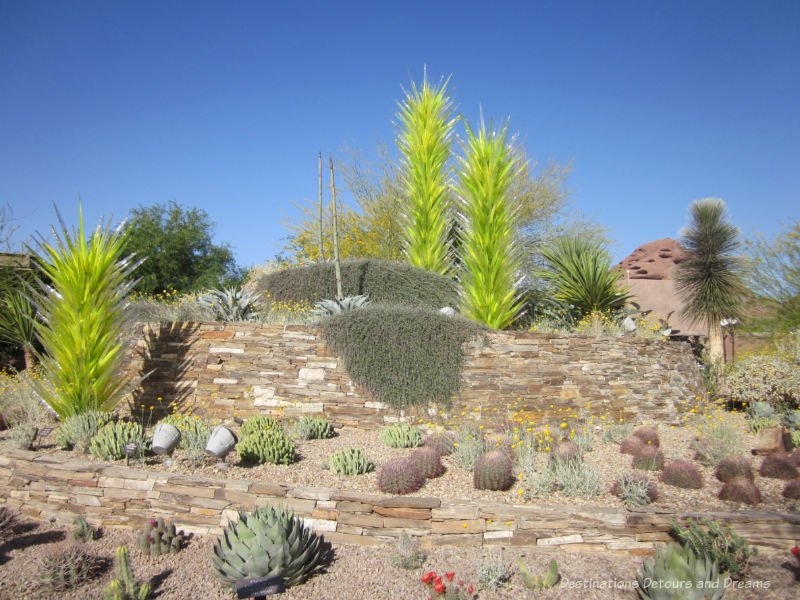 Chihuly in the Garden at Night
Chihuly uses the way light works with glass. The colours may look different as you view the pieces from different angles of light. And the pieces take on a completely different effect when illuminated at night.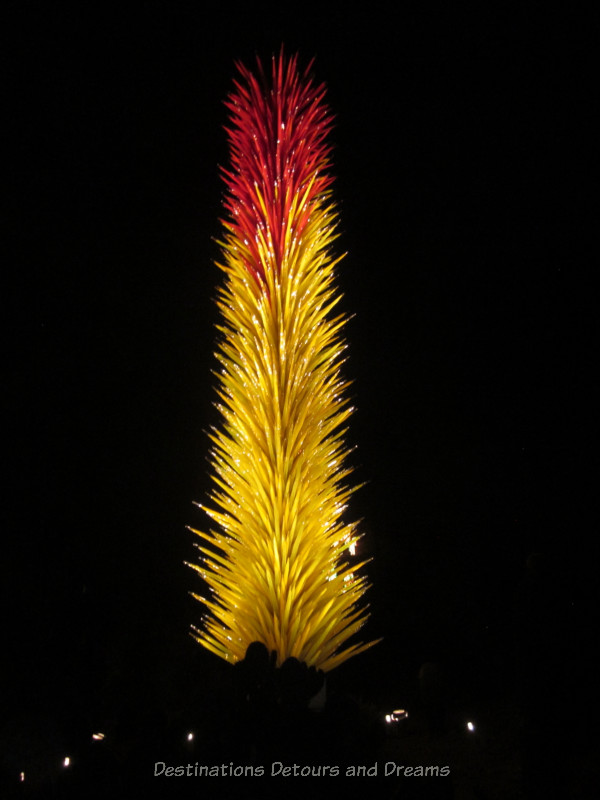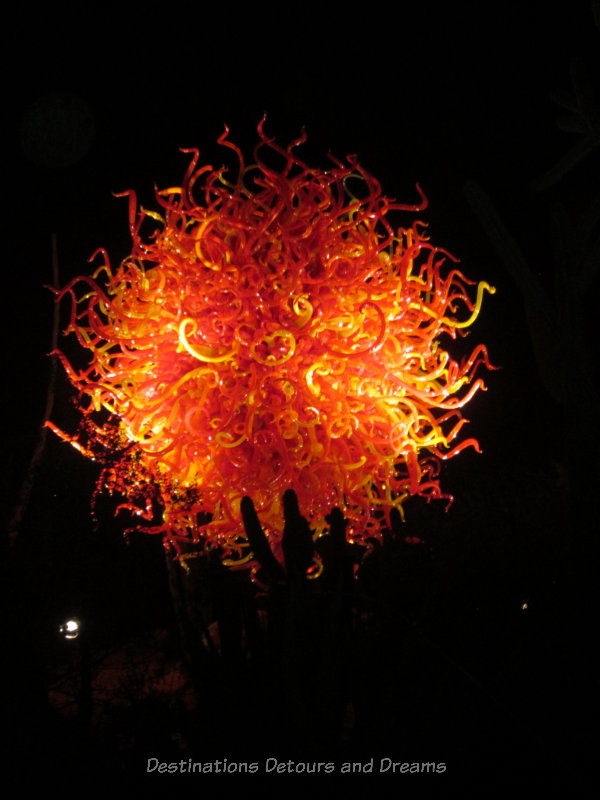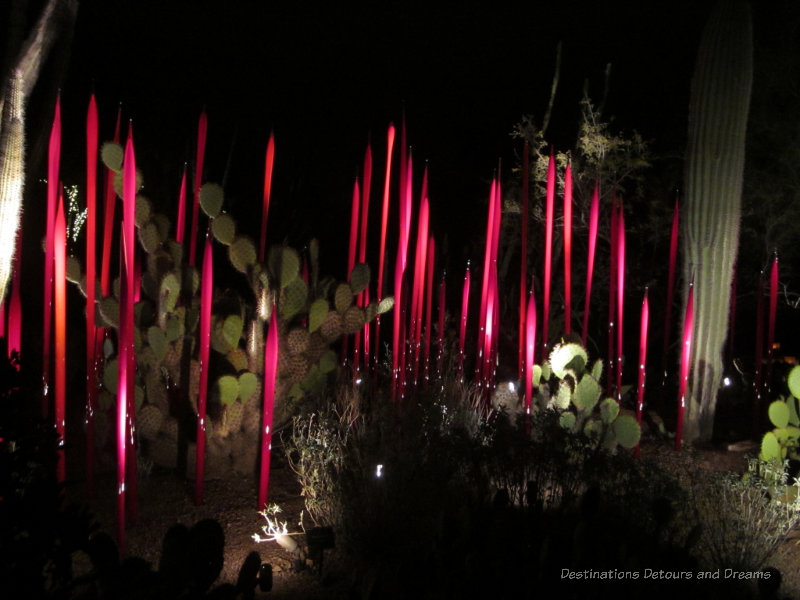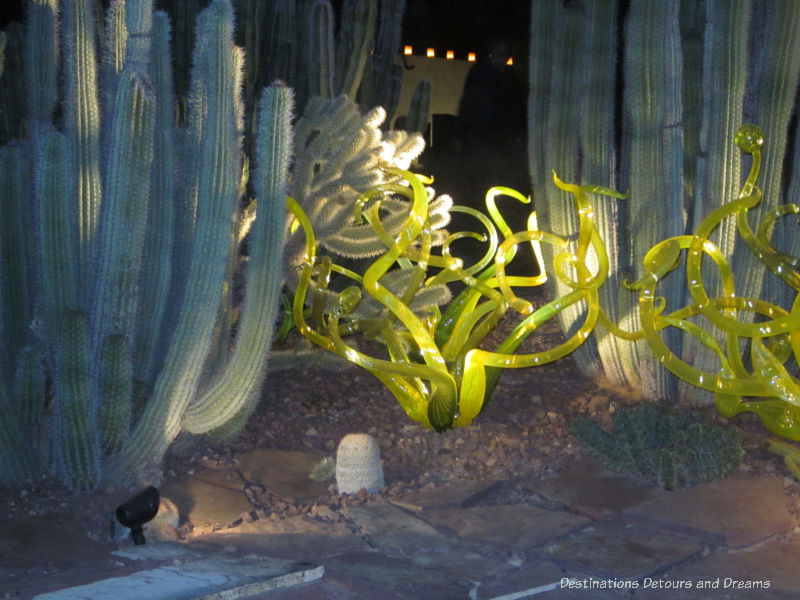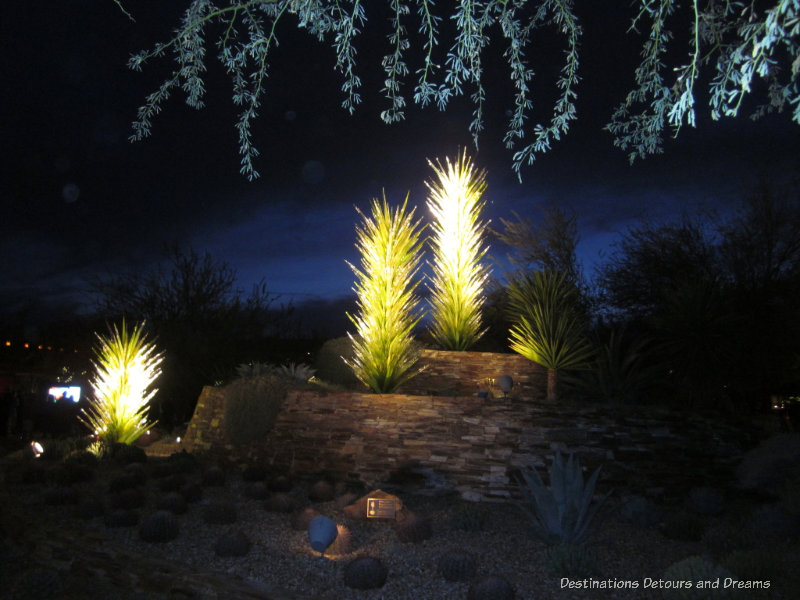 Chihuly Garden Exhibitions
Although the exhibit showcased in this post occurred a number of years ago, a current exhibit Chihuly in the Desert features Chihuly works at both the Desert Botanical Garden and Frank Lloyd Wright's Taliesin West. The exhibit runs from December 3, 2021 through June 19, 2022. Check Chihuly's website to find out locations of other current and upcoming Chihuly exhibitions.
With over 55 acres under cultivation, over 50,000 plants displayed in outdoor exhibits and a variety of special events scheduled throughout the year, the Desert Botanical Garden in Phoenix, Arizona is always a great place to visit.
PIN FOR LATER