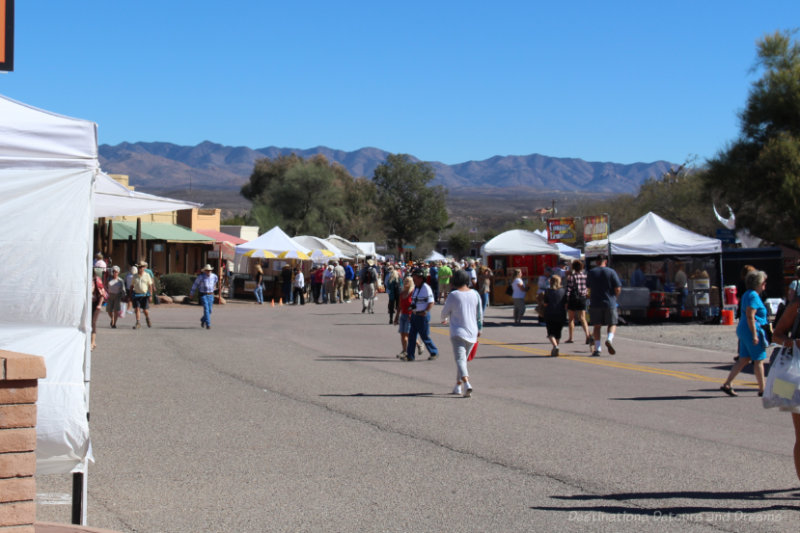 Tubac, a small town in southern Arizona known for its artist community, hosts an annual Festival of the Arts
Tubac, a small town along the Santa Cruz River in southern Arizona with a population of a little over 1,000 people and a history dating back 300 years, describes itself as a destination for the arts. Every year in early February, it hosts the Tubac Festival of the Arts. The 56th Annual Festival in 2015 became my opportunity to visit the town and the festival.
As we followed vehicles into town, it became apparent what a popular festival this is. Several streets, where the festival is located, are closed to vehicular traffic. Numerous areas around these streets are designated as parking lots. Police and volunteers directed us past a number of full lots. We began to think we would have to walk quite a distance to the festival, but as we looped around the streets we wound up in Parking Lot C, with festival tents visible just across the street.
Tents, showcasing the works of close to 200 artisans from near and far, lined streets blocked off to vehicular traffic. Volunteers at the parking lot handed us a map. The list of participating artists on the reverse side of the map showed artists' home locations, which included Arizona, Utah, Nevada, California, Colorado, Oregon, Washington, Connecticut, North Dakota, Minnesota, Texas, Florida, Indiana, Kansas, Arkansas, Missouri and Wisconsin. This was clearly not just a local festival.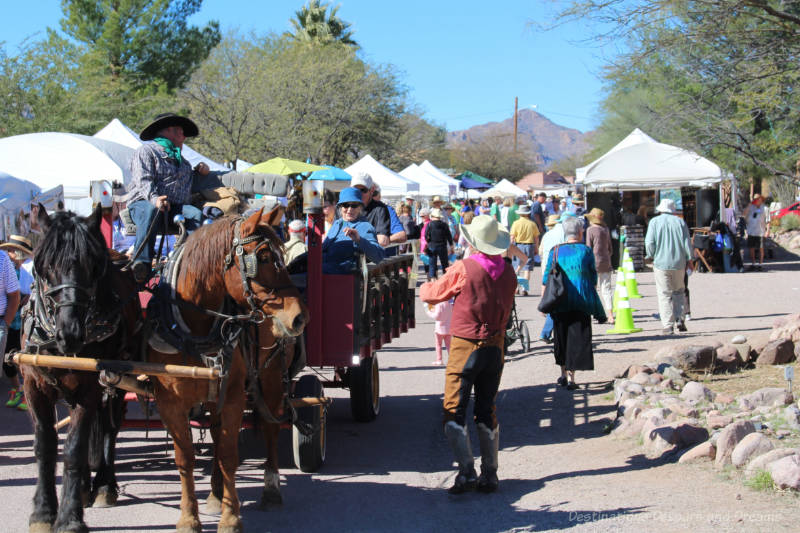 The types of works were as varied as the locations of the artists. Glass work, oil painting, metal work, clothing, quilts, pottery, food products, jewelry and more.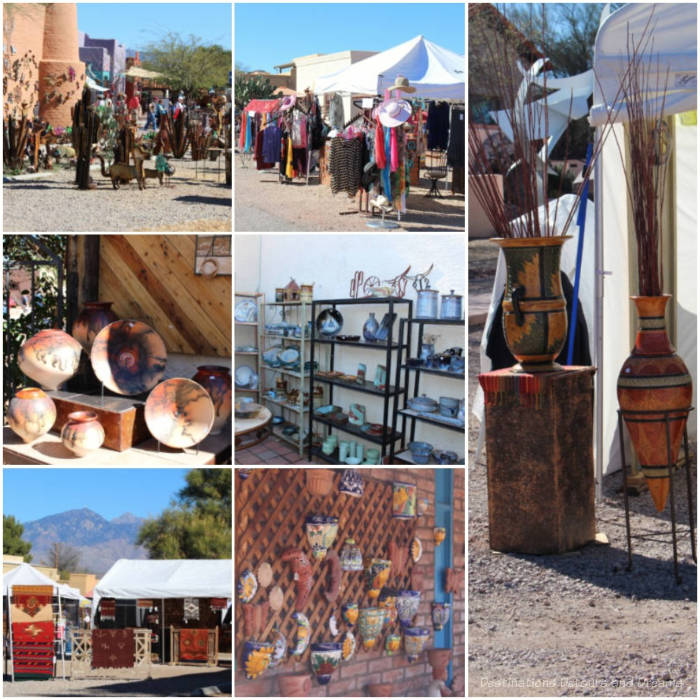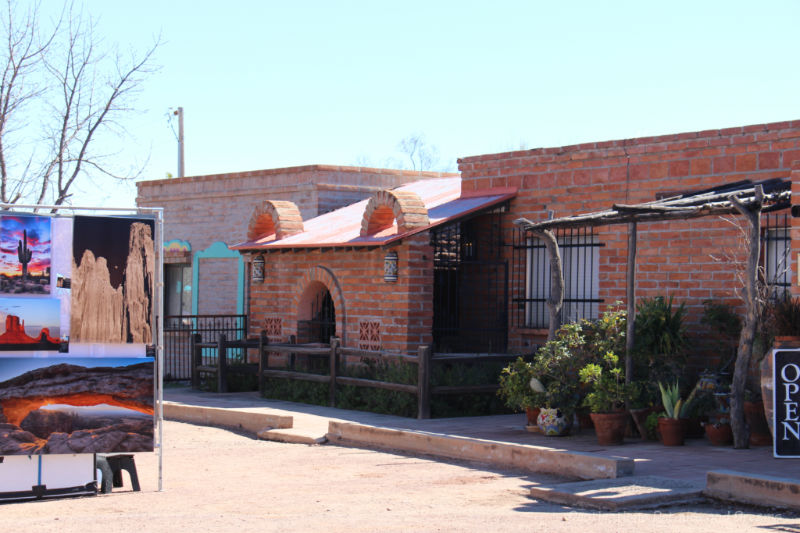 There was a large and diverse collection of arts and crafts in the Festival itself, but there was still more to be found within Tubac shops. The opening of an artist school in Tubac in the 1940s began the evolution of the artist colony in Tubac. Today, there are over 80 shops and galleries.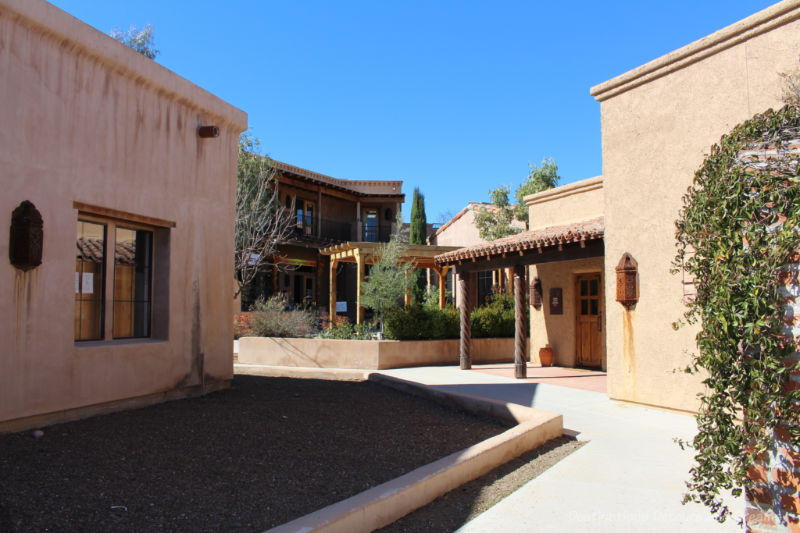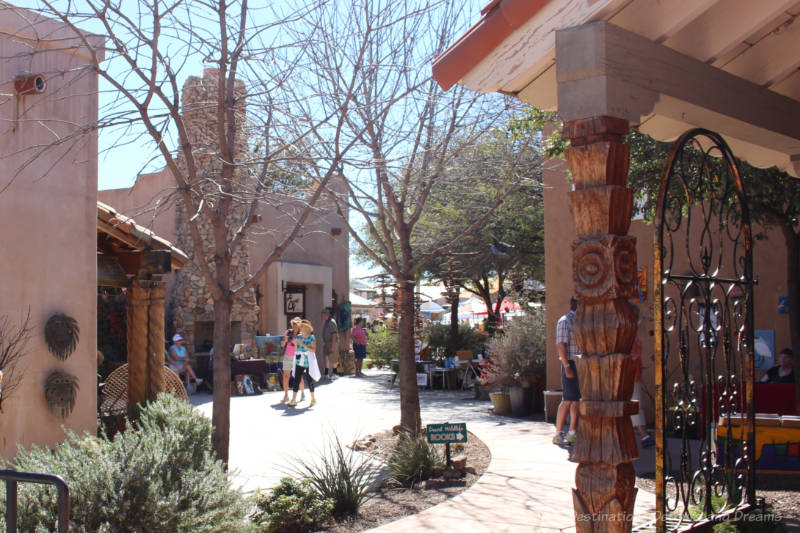 Tubac has a history that extends well past its birth as an artist colony, The Tubac area is believed to have been inhabited for over 11,000 years. The Spanish Colonial Era began when Jesuit missionary Father Kino entered the Santa Cruz Valley in 1691. By 1731, Tubac was a mission farm and ranch. The Spanish established a fort at Tubac in 1752 and it became the first European settlement in Arizona. That history and heritage are evident as one walks through the town.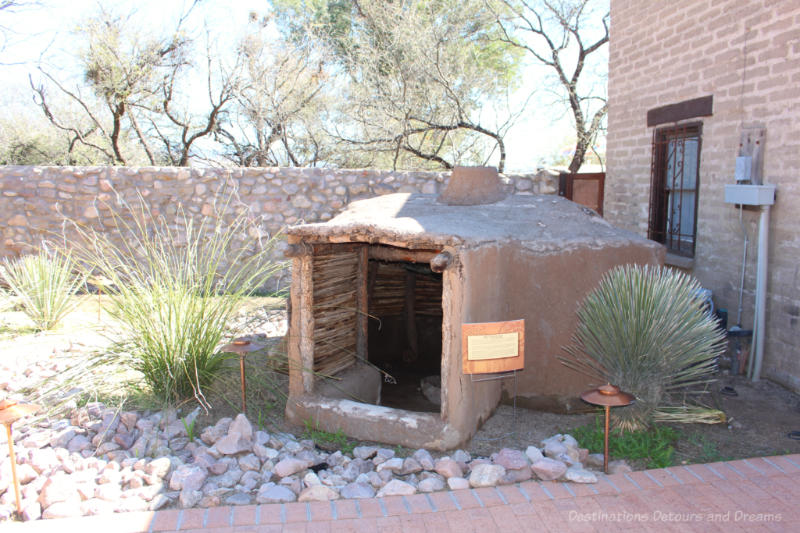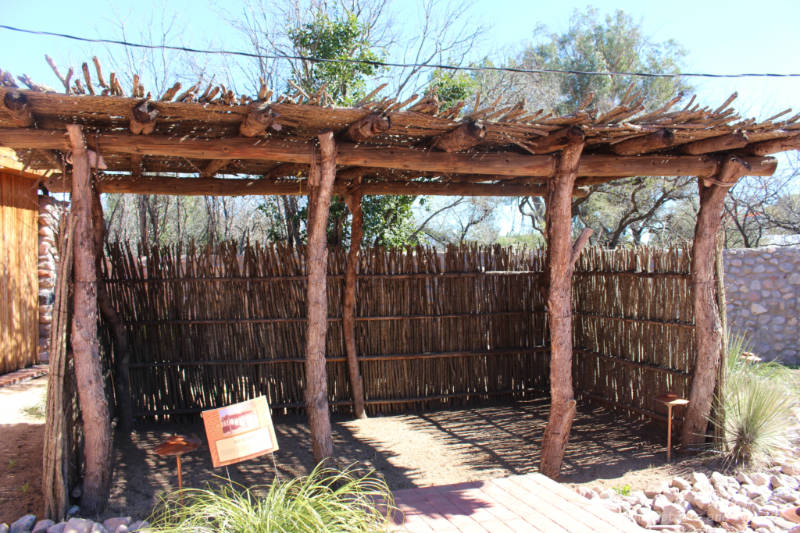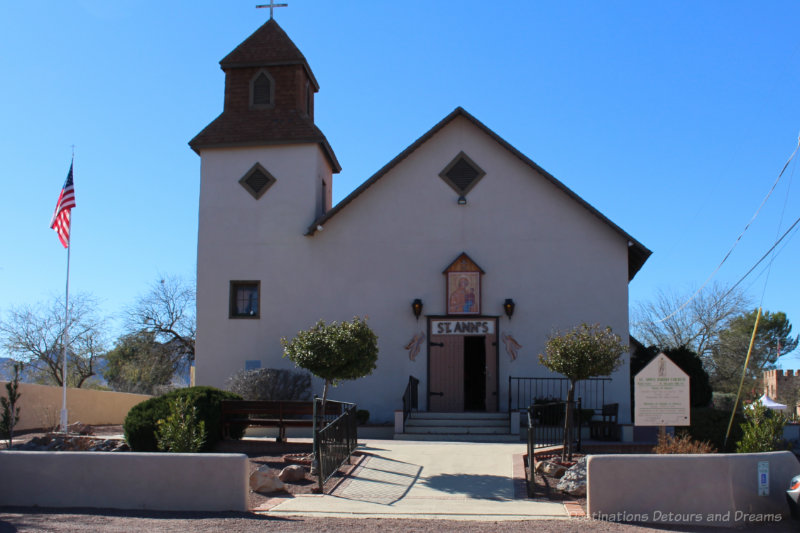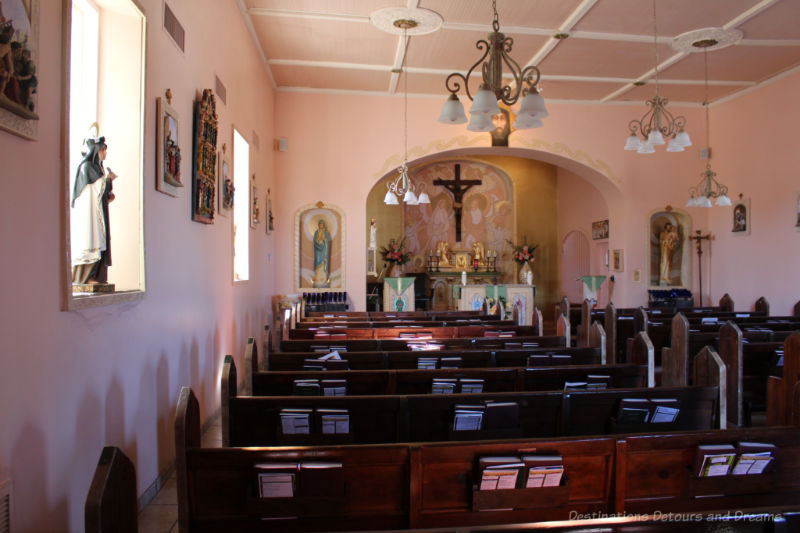 More of Tubac's history can be explored at Tubac Presidio State Historic Park, located within the town centre. I took time away from exploring art to explore history there and wrote about that experience in the History Lives at Tubac Presidio post.
Tubac has an interesting and colourful collection of buildings and is very pleasant to walk through.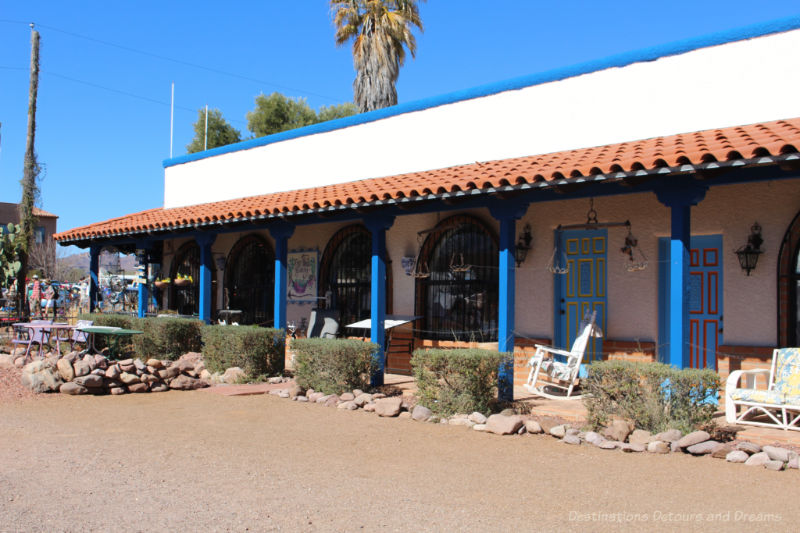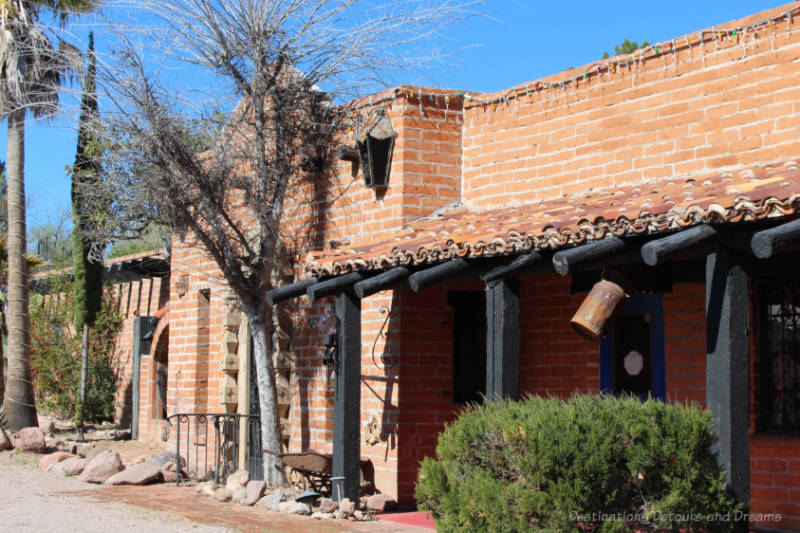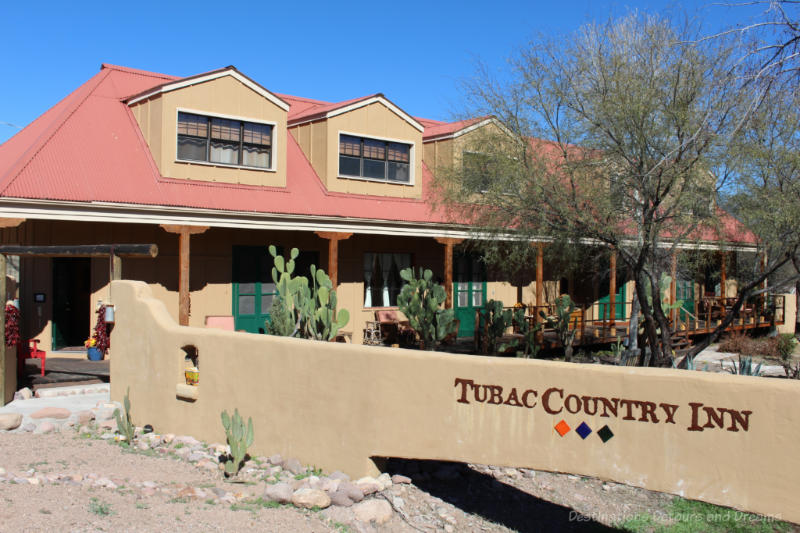 I enjoyed my short visit to Tubac and its Festival of the Arts. I would like to return to Tubac at a non-festival time and explore its history and shops in a more leisurely, lingering manner.
Tubac is located about 40 minutes south of Tucson, approximately twenty miles north of the Mexican border. As soon as you get south of Tucson, highway signs marking the distance to upcoming towns change from miles to kilometres. Returning north to Tucson, there is a border check point just north of Tubac. There was a fair bit of traffic coming from the Festival and it took us about 10 minutes to get through the stop. The patrol officer took one look at us and our Manitoba licence plate and waved us through.
Entrance to the Tubac Festival of the Arts is free, but there is a charge for parking. There are several bed and breakfasts, hotels and RV parks. All book up early for the festival.
PIN IT