Art and Wine on the Waterfront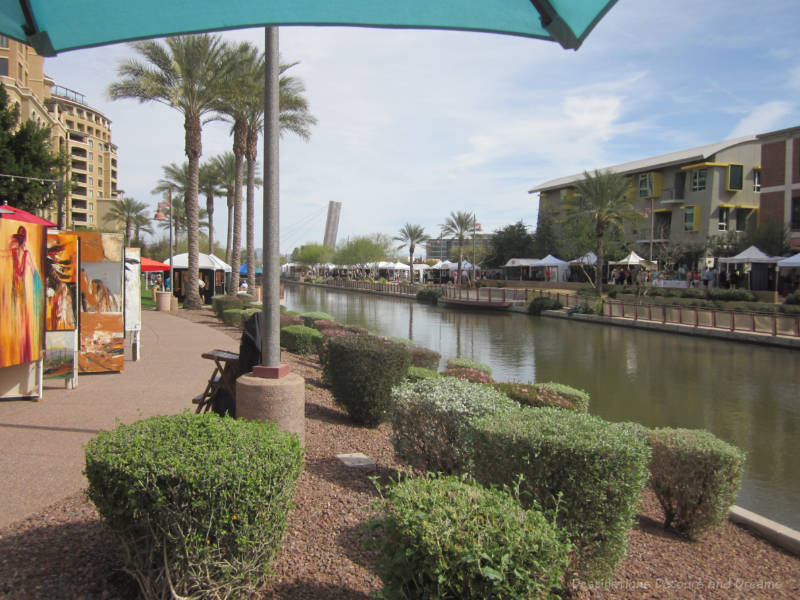 Waterfront Fine Art & Wine Festival in Scottsdale, Arizona
Waterfront Fine Art & Wine Festival takes place in Scottsdale, Arizona takes place in February. Produced by Thunderbird Artists, it showcases quality arts and crafts, wines, and chocolate juried for the event. The Waterfront provides an ideal setting for the event.
The Waterfront is a revitalized area of downtown Scottsdale built around an ancient canal, part of a sophisticated irrigation system built by the Hohokam Indians over a thousand years ago. Today the banks of the canal are lined with palm trees and other greenery, public art, courtyards, fountains, and walking paths. The area around the canal contains restaurants, outdoor cafés, speciality shops, and high-rise residential buildings.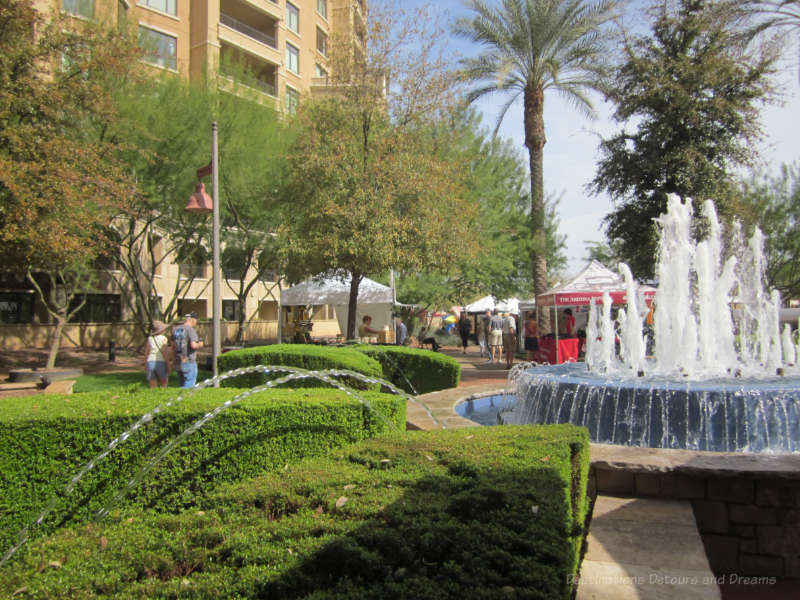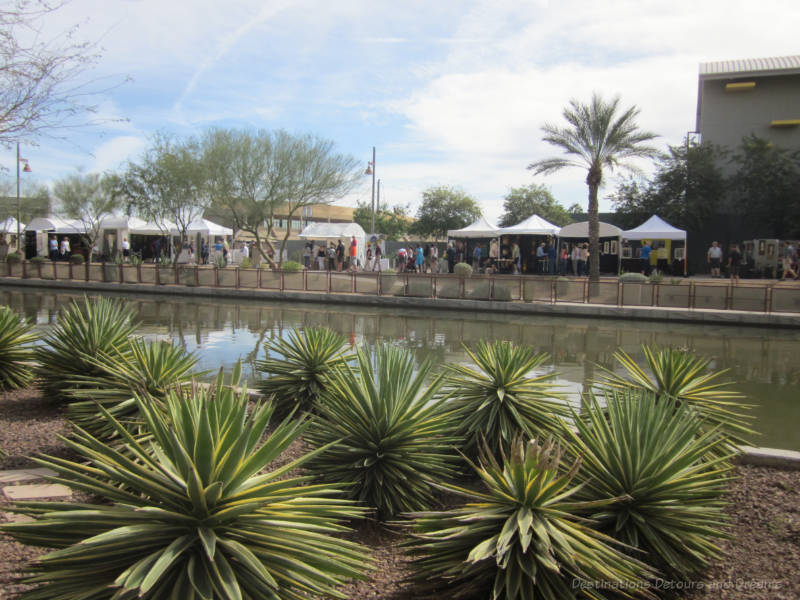 A few tents house winery representatives. With the purchase of wine tasting tickets you get a souvenir glass. Use the tickets and glass to obtain a selection of wine samples as you stroll through the festival.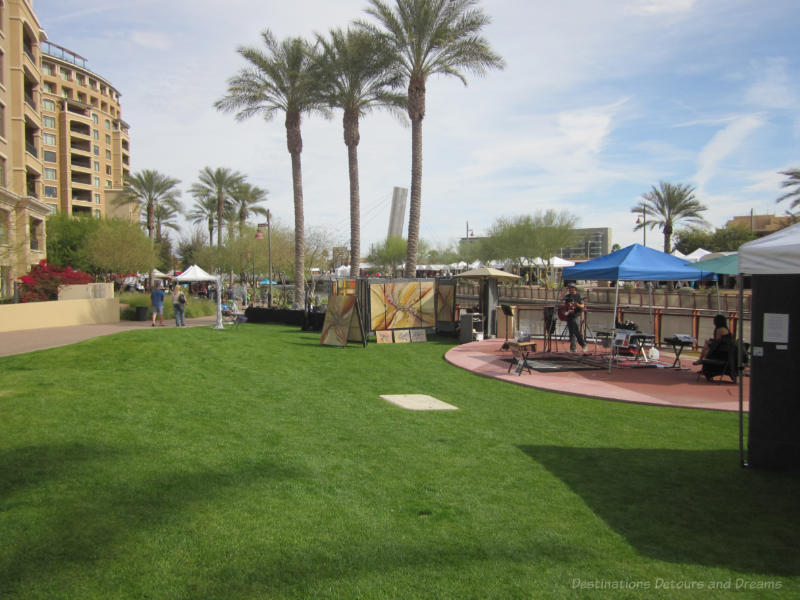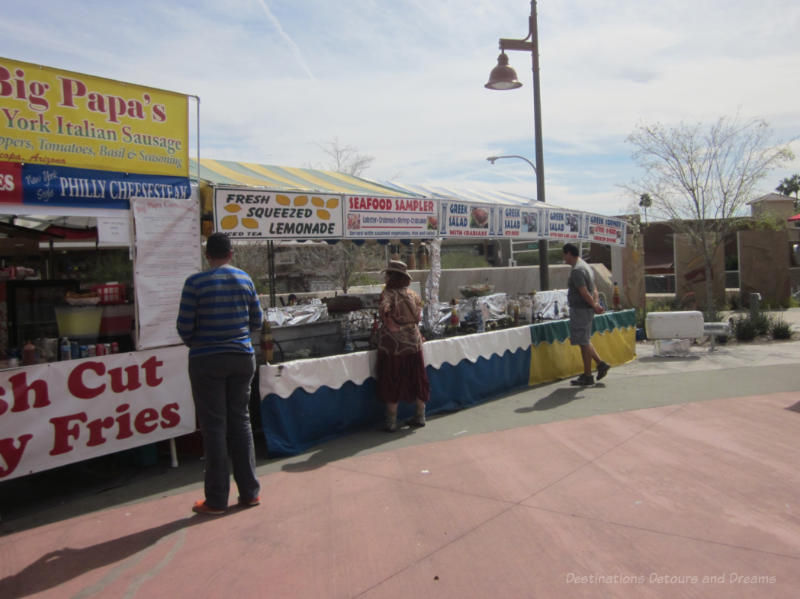 When I attended the festival, I saw a beautiful and varied collection of art. Paintings in many styles and a variety of mediums. Photography, bronze and silver statues, jewelry, wood carvings, blown glass, furniture, and more. Artists generally prohibited photography. You will either have to take me at my word when I say the pieces were stunning or visit for yourself.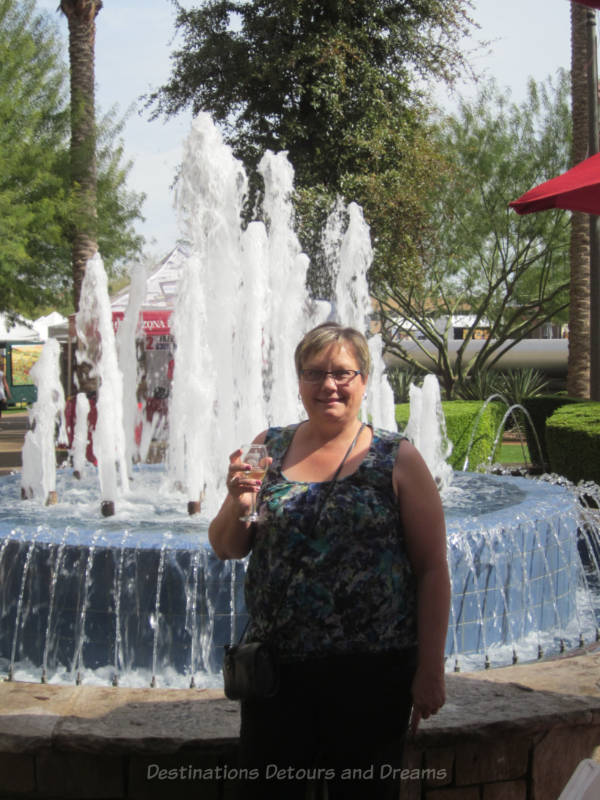 For more information on the festival and its next dates, visit the festival page on the Thunderbird Artists website. Note that Thunderbird Artists also stage art and wine festivals in other locations within the greater Phoenix area: Carefree, Cave Creek, Chandler, and Surprise.