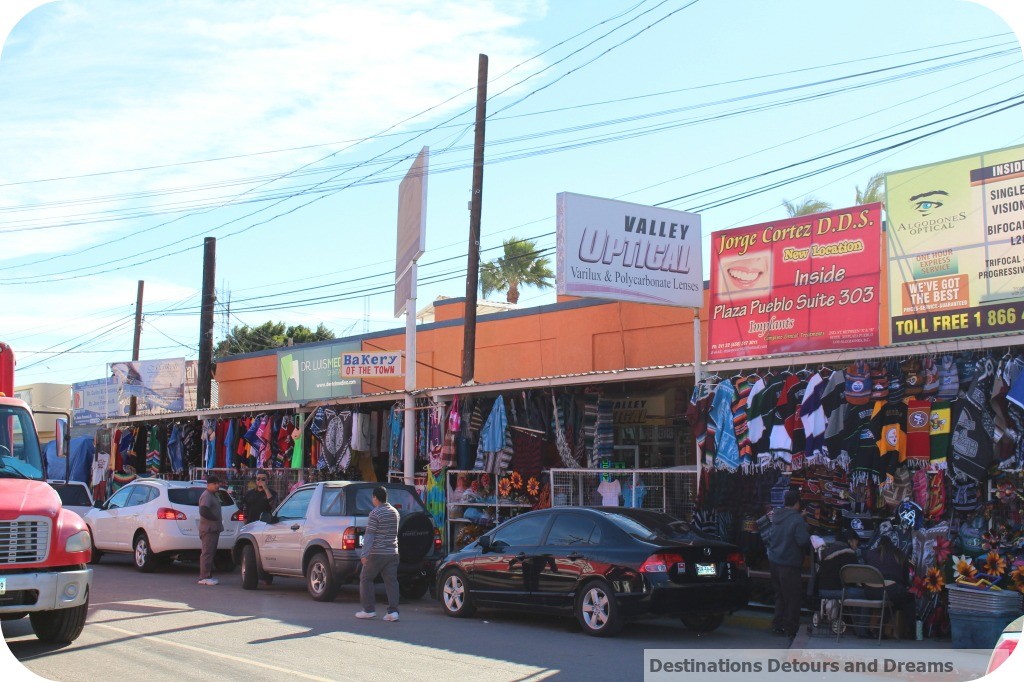 Los Algodones Mexico is a favourite day trip for Arizonans looking for dental and other medical services and bargain shopping
Los Algodones, Baja California, Mexico on the northeastern tip of Mexicali municipality has become a popular tourist attraction in recent years. Not because of beaches (there are none) or resorts, but because of inexpensive shopping, medical care and prescription medicines. Los Algodones is located approximately 16 kilometres (9.9 miles) west of Yuma, Arizona on the border with California. The official name of the town is Vicente Guerrero. Its population was listed as 5,474 in the 2010 Mexican census.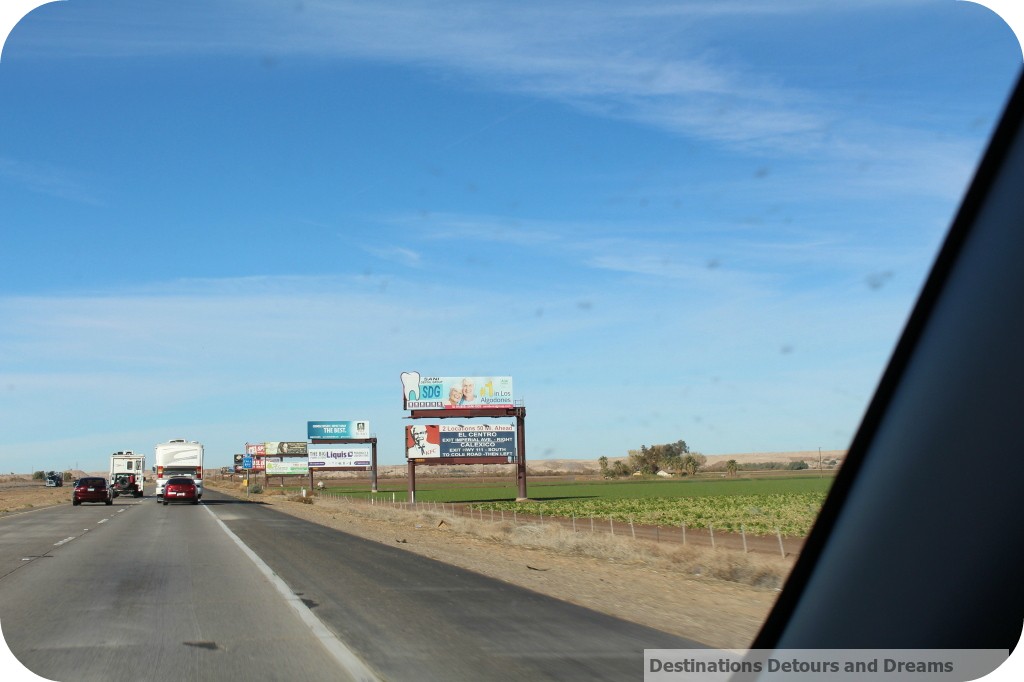 It is possible to drive across the border, but most visitors opt to walk across, visiting for just the day or part of the day. A large lot on the U.S. side provides parking for a small fee. Note the border is closed from 10 pm to 6 am.
The town attracts visitors from the greater Phoenix area as well as the Yuma area. They come to take advantage of the cheap dental treatments, eyeglasses, medicines and cosmetic treatments and to shop, often staying overnight in Yuma or at the nearby Quencan Casino Resort.
If you go remember to take your passport. We walked through the entry to Los Algodones easily without having to show any paperwork, but U.S. Customs and Border Protection requires paperwork on the way back to the U.S. We waited in line for about 35 minutes to clear U.S. Customs when we left. I overheard people in the line talking about the length of wait in previous visits, which ranged from 5 minutes to 3 hours. I noticed a number of Canadian passports in the queue – Arizona winter visitors.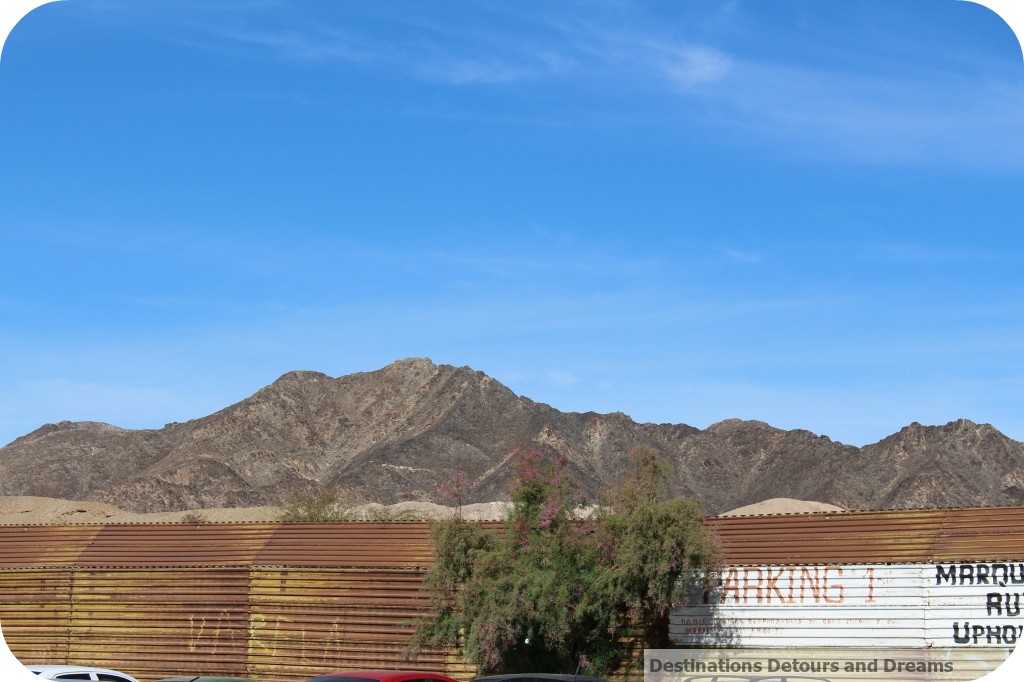 Los Algodones is not a particularly attractive town, but the approximately six square block section catering to tourists is lively. As we entered the town, people along the street called out to us asking if we needed dental work. We encountered people promoting dental clinics throughout the walk around town. Some of the most inviting courtyards belonged to medical clinics. Although we did not take advantage of the dental services, I have heard good things about the quality of dental care available in Los Algodones.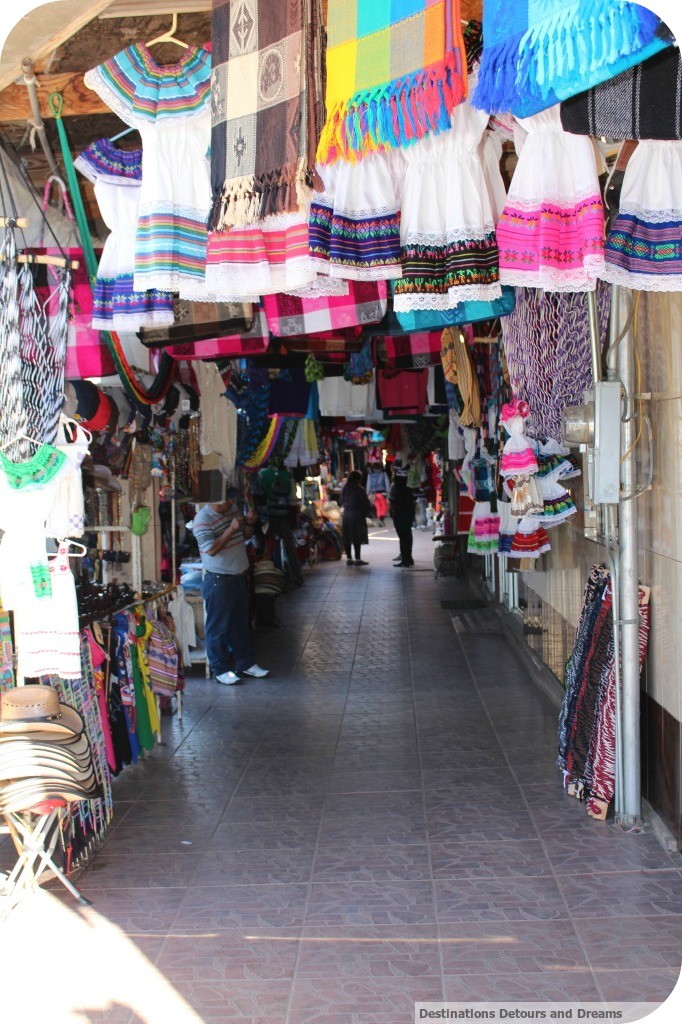 The covered sidewalks are lined with a variety of goods for sale, including jewelry, handbags, wallets, t-shirts, lawn decor, pottery, wood carvings, blankets, tablecloths and more. Vendors call out and beckon for you to check out their stalls and shops as you pass by. "Take a look?" "What are you looking for, lady?" "How about a nice ankle bracelet?" "Cheap, almost free." Other vendors walk the streets carrying their wares and soliciting customers.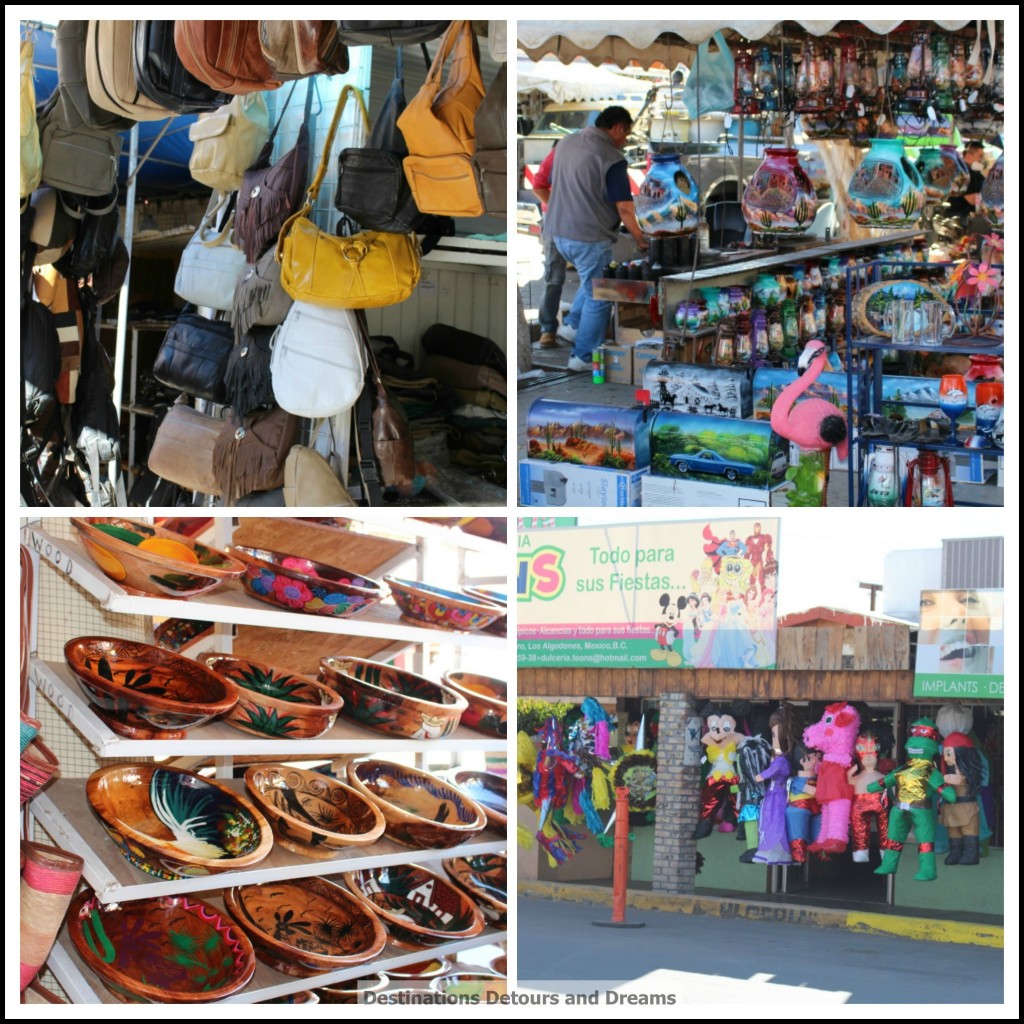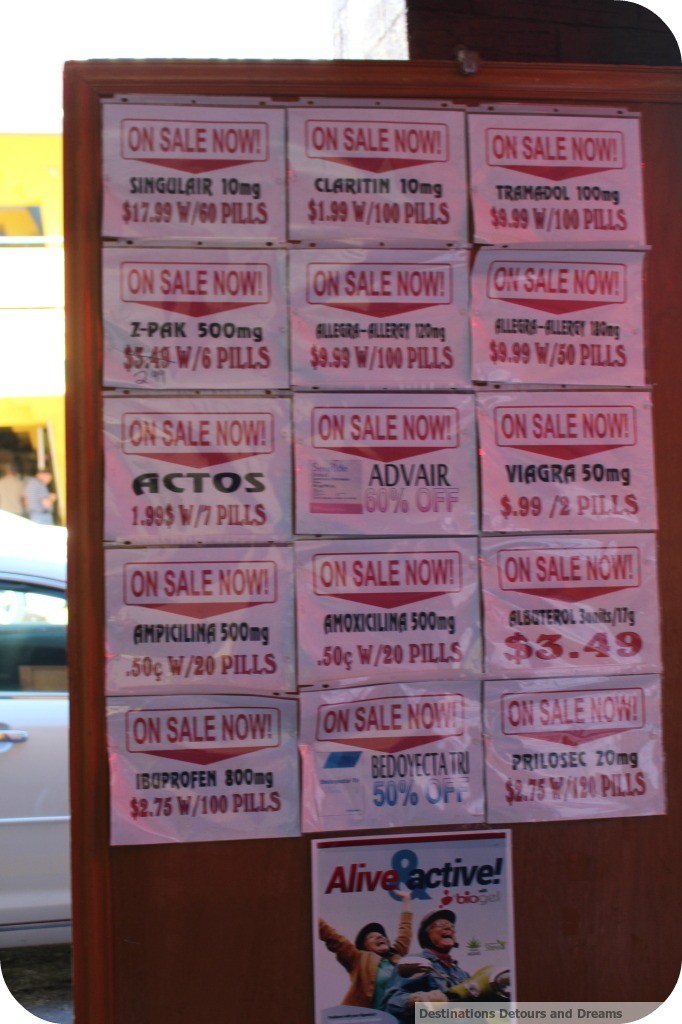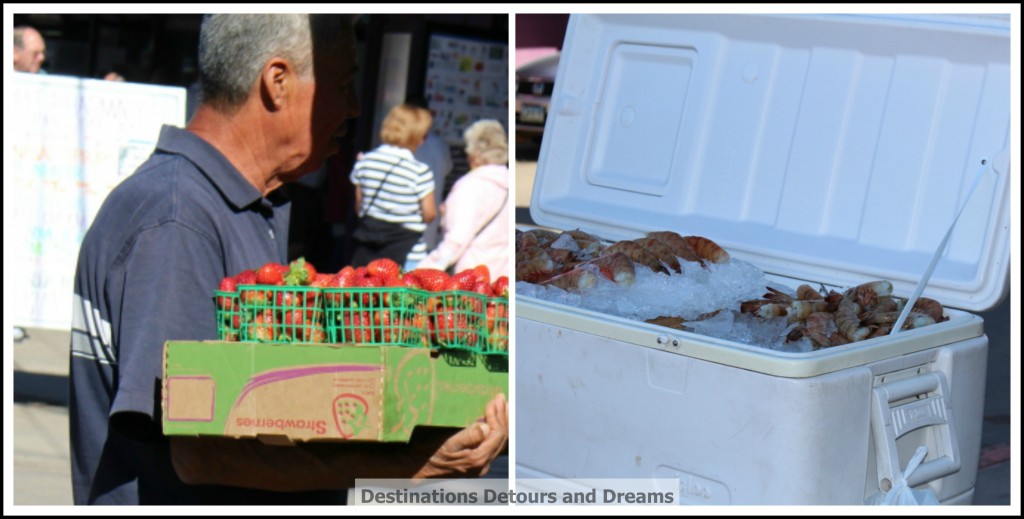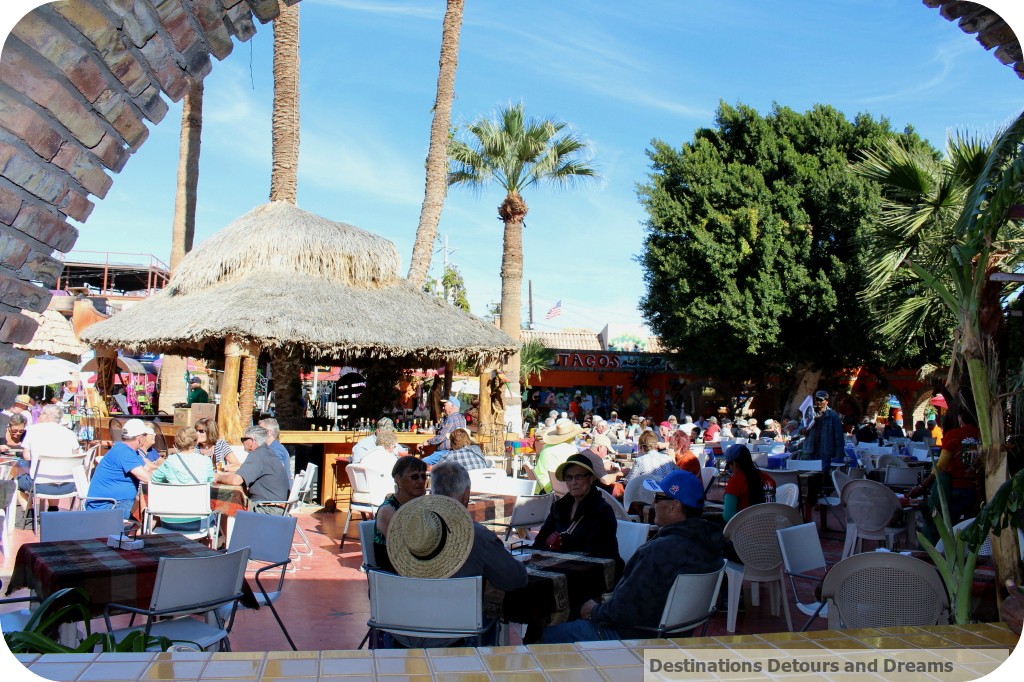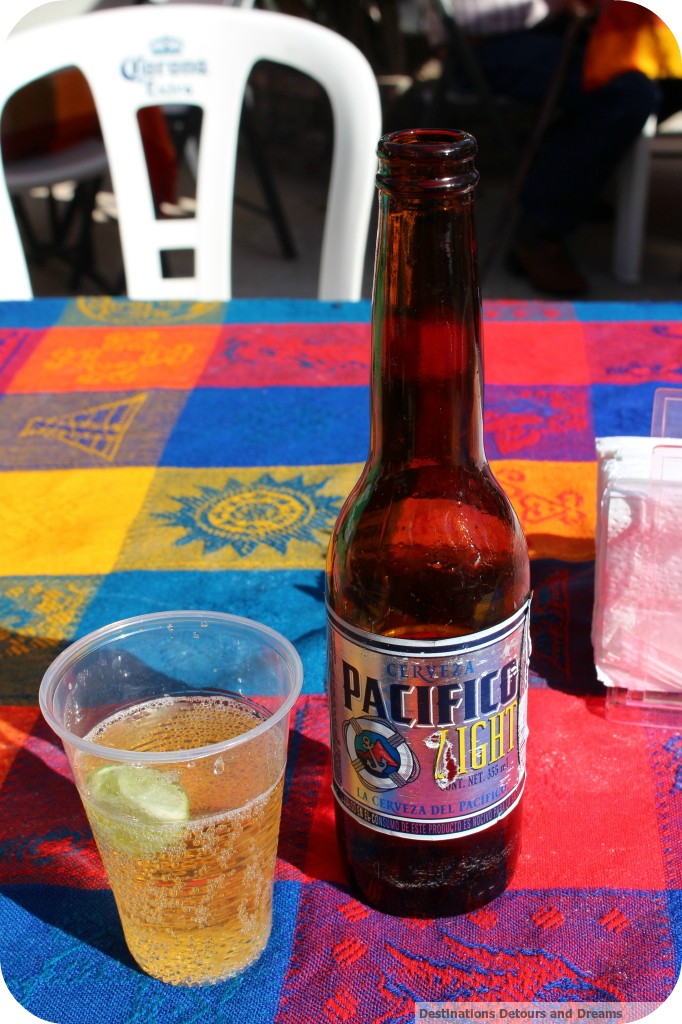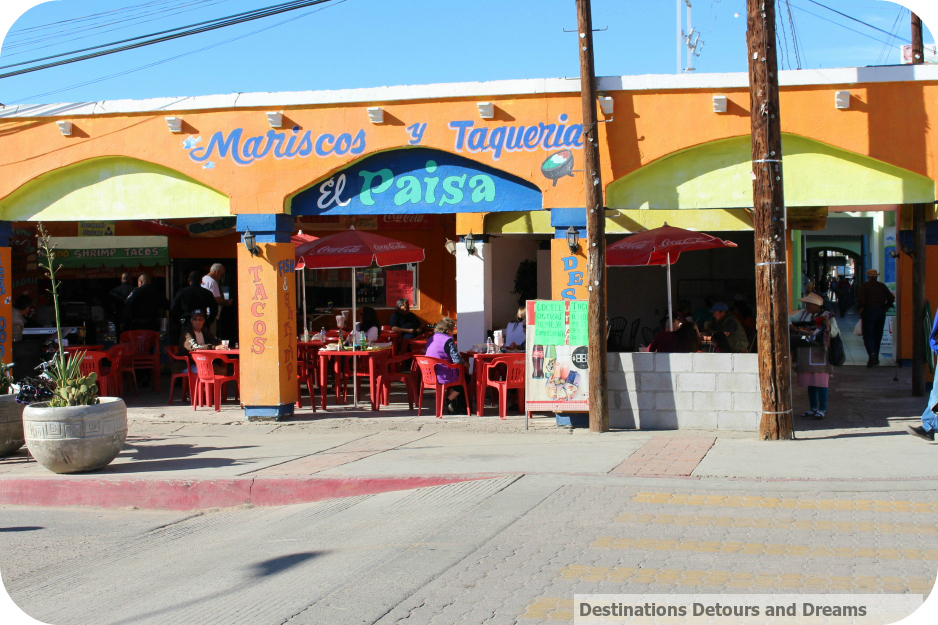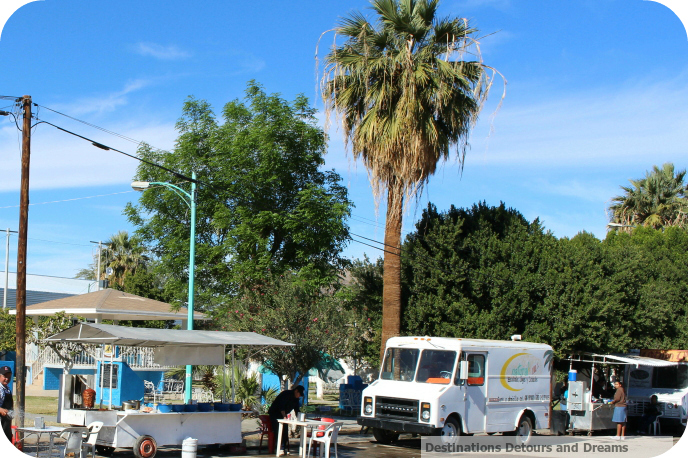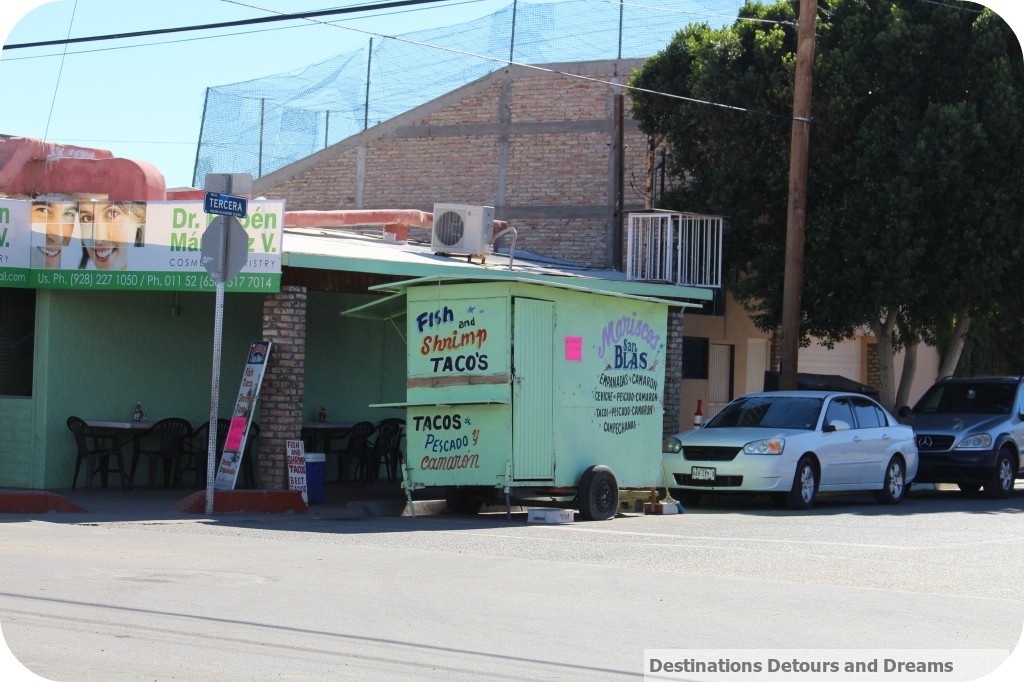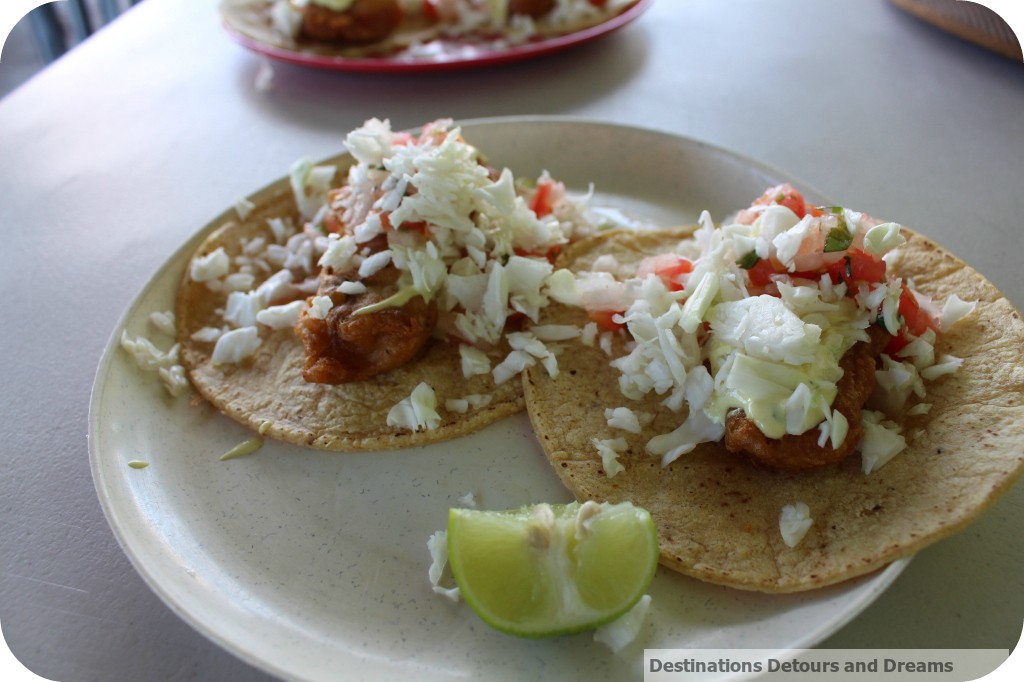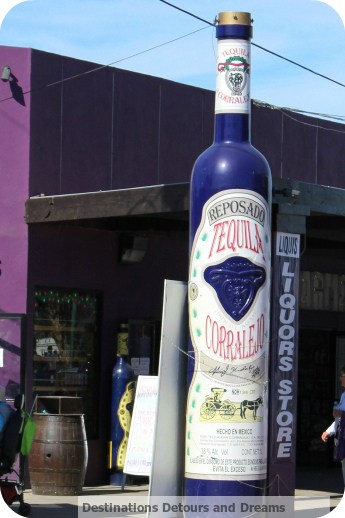 I enjoyed my couple of hours in Los Algodones. It was fun to wander through town and see the goods on display. I may return some day, but I am not much of a shopper and the tourist attraction of this town is not enough to make me a frequent visitor. If I wind up needing major dental work, that may be another story.