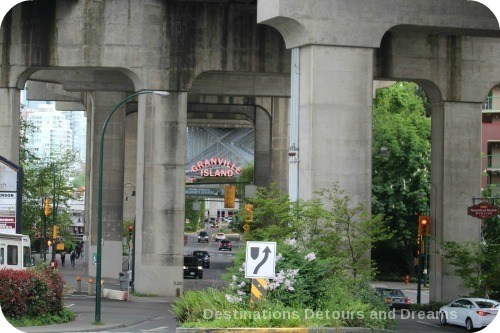 A once declining industrial area in the 1970s,
Granville Island is now a top Vancouver tourist attraction
with waterfront restaurants. theatres, galleries, unique shops and a fresh food market
Today, Granville Island contains unique shops offering a variety of goods, including unusual trinkets, souvenirs, locally designed clothing, kitchen wares, home decor items, books, crystals and high-end art. The island is small and easy to walk around, making for a pleasant day or afternoon of strolling and browsing. There are several restaurant choices. A number of theatres draw arts lovers. Festivals, such as the Vancouvers Writers Fest, are held here.

The history of Granville Island dates back to the 1800s. It began as two sandbars on the tidal flats of False Creek, an inlet in the heart of Vancouver, British Columbia that separates the downtown from the rest of the city. False Creek was then more than twice the size it is now. A rickety wooden bridge spanned the sandbars. In 1909 a second Granville Street bridge was built, this one of steel. In 1935, a 35-acre reclamation project began, a project in which almost a million cubic yards of fill were dredged from False Creek to create a land area under the bridge. The first tenants were businesses servicing the forest, mining, construction and shipping sectors. The original name was "industrial island", but the name that stuck came from the overhead bridge.
Granville Island was a booming industrial area in the early 1900s. At its height in 1930, 1,200 people worked here, most arriving by streetcar. The Great Depression ended the boom and several sawmills closed. A shantytown emerged. The island experienced a secondary boom during World War II, but demand for industrial output declined postwar. Sawmills and factories became fire traps. False Creek, once a fertile fishing area, was a toxic sewer. The island's inner city location was no longer attractive to industrialists. In the 1970s, a plan emerged to turn the space into a people-friendly place with various uses, from parkland to housing to public exhibition space.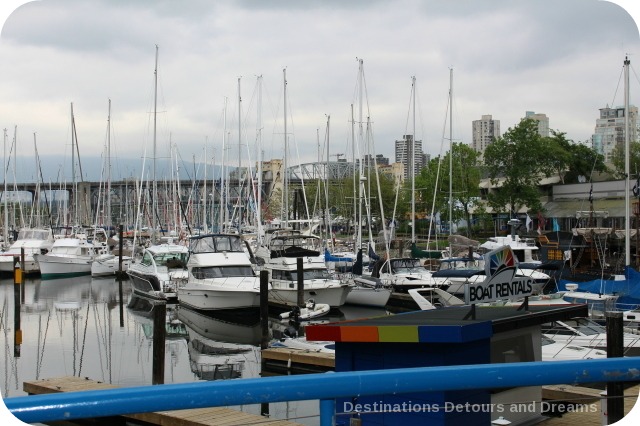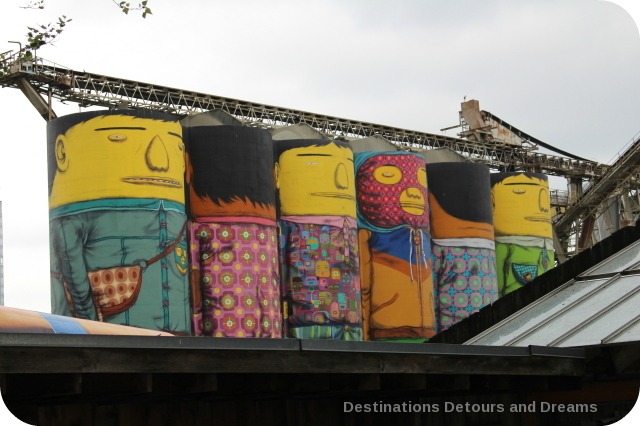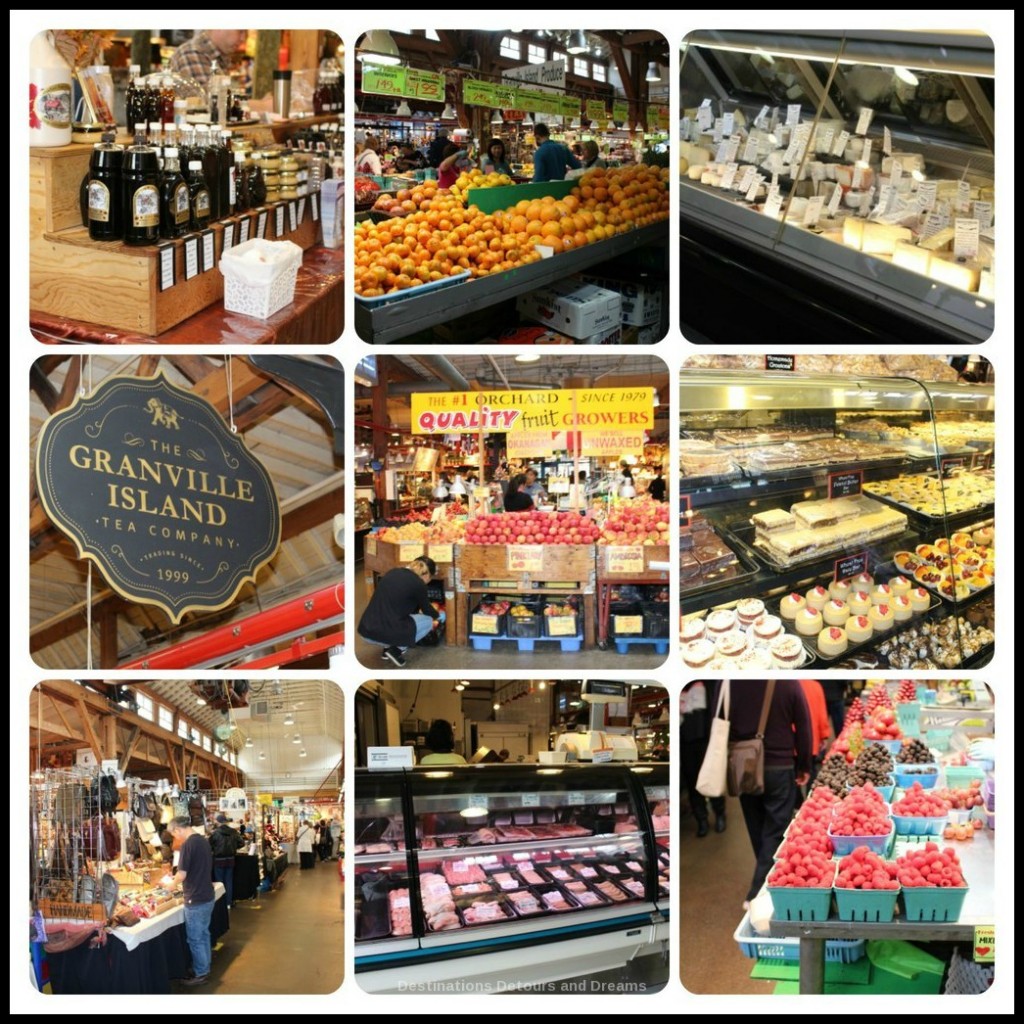 A large building on the island houses Granville Island Public Market. Assorted stalls carry fresh produce, baked treats and homemade products. One aisle contains artisan and craft vendors. There is also a food court, where one can have lunch or a snack. If you choose to take your food outside to eat on the boardwalk, a sign warns you to watch that seagulls don't try to steal your food.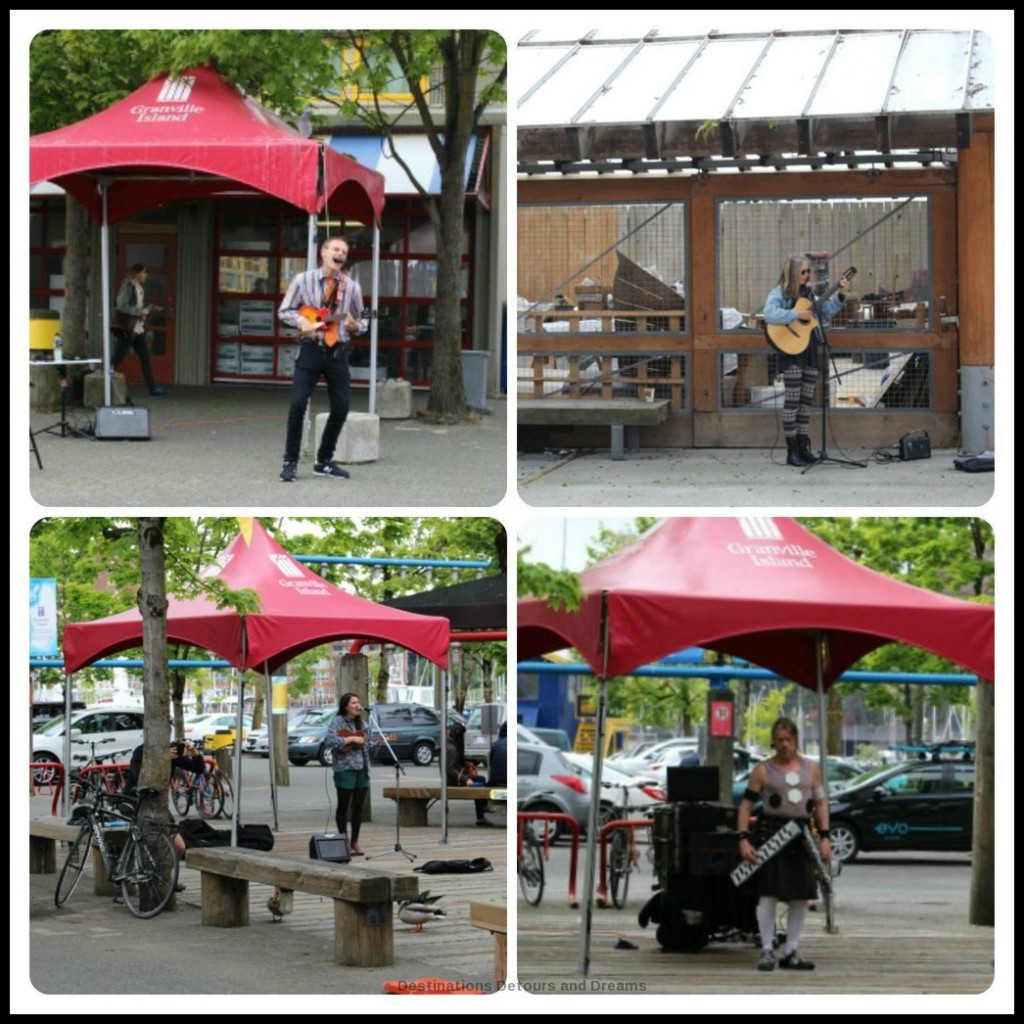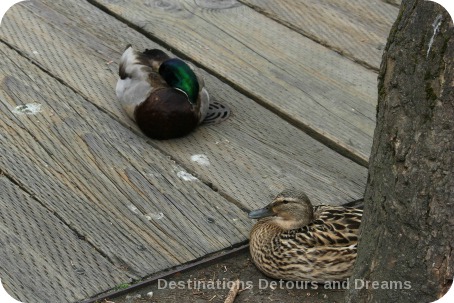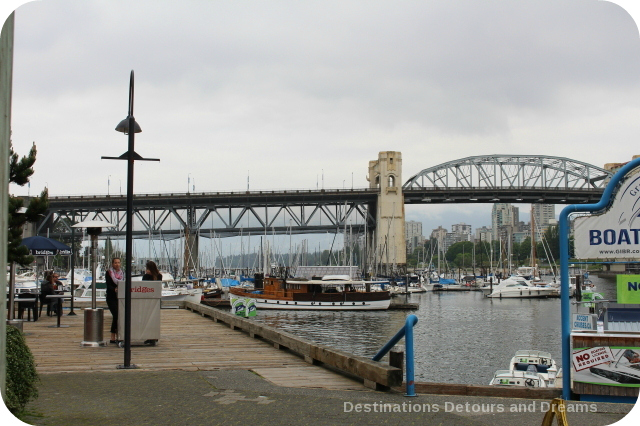 Granville Island is accessible by car. Parking is available, but limited. The island is geared to pedestrians and drivers are warned to be careful. You can also get there by bus, by foot, by bicycle, by aquabus (in the summer) and by the False Creek Ferry. The Granville Island website contains more detail on how to get there.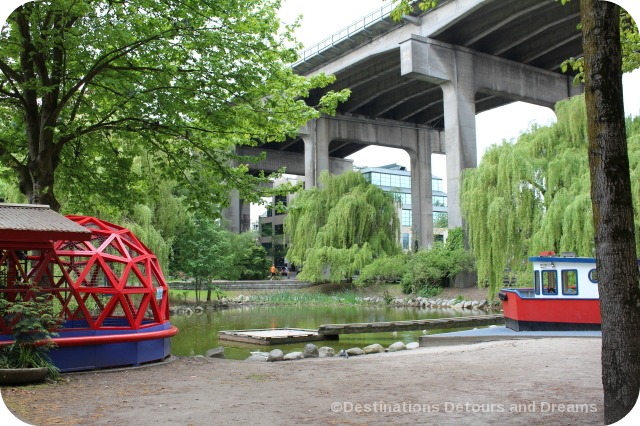 PIN IT