Sailing Saguaro Lake on the Desert Belle
A narrated cruise on the Desert Belle on Saguaro Lake, Arizona
Arizona has many lakes, most man-make formed by the creation on dams and reservoirs. Saguaro Lake, approximately 40 miles east of downtown Phoenix, is one such lake. Created by the construction of Stewart Mountain Dam on the Salt River, the lake is about 110 feet deep at its deepest point and has over 22 miles of shoreline. Several ecosystems are found on the lake and its shoreline. The 90-minute narrated cruise on the Desert Belle offers a great way to explore the lake and its ecosystems.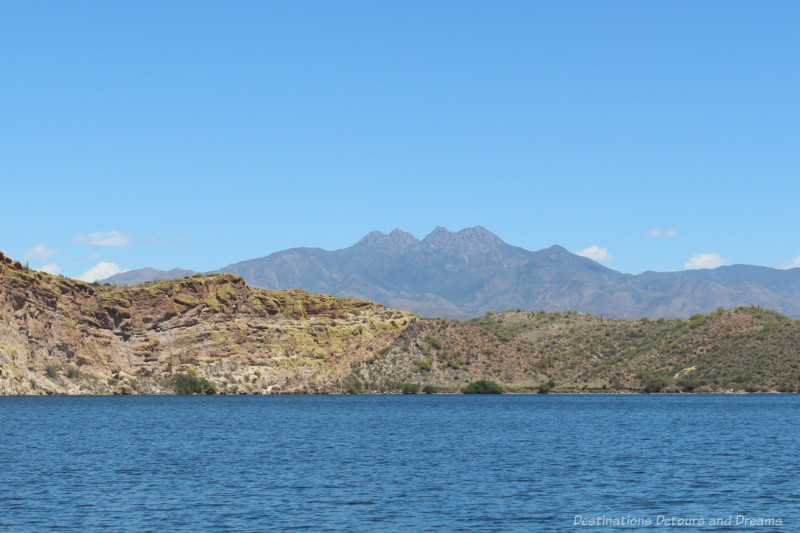 Saguaro Lake's shoreline includes rocky crags, deciduous trees, cacti, and marshland. The scenery changes as you cruise around the lake. You'll see the saguaro cacti for which the lake is named, flatlands with other desert shrubs, mesquite and ironwood trees, rock cliffs, and marshlands filled with cattails.
While you enjoy the dramatic scenery on the cruise, the captain provides information about history, geology, plants, and wildlife of the lake with fun Arizona myths and trivia mixed in.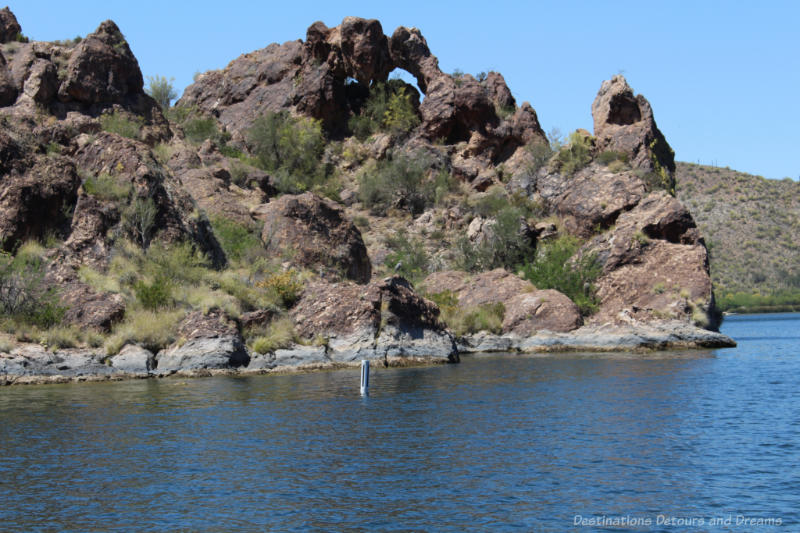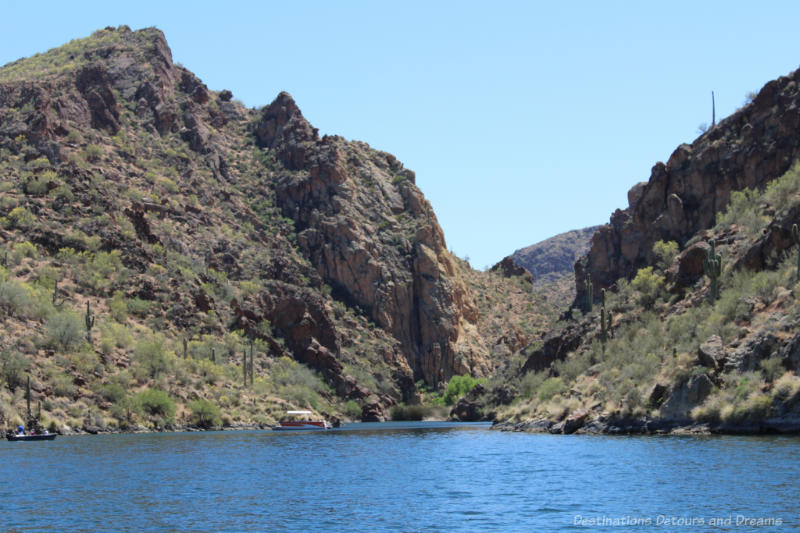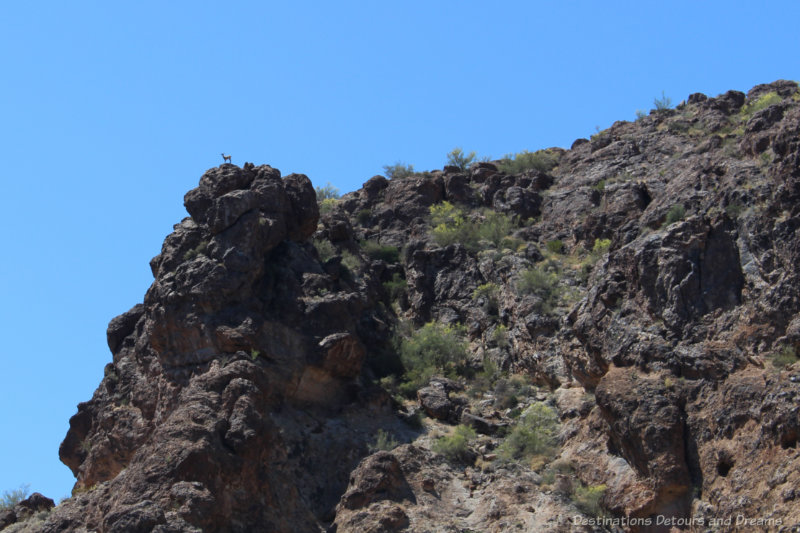 Many types of birds live around the lake. You may also spot wildlife along the shore or up in the mountains. Bighorn sheep are the most common. Coyotes, bobcats, mountain lions, and deer also live in area. You may want to bring a pair of binoculars.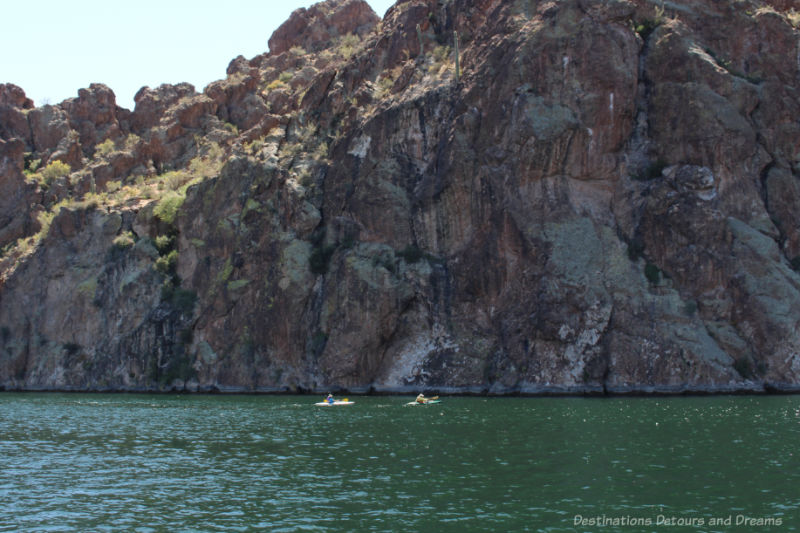 Saguaro Lake is a popular spot for a number of water activities, including boating, kayaking, sailing, skiing, jet skiing, and fishing. It is known for its largemouth bass, but carp, bluegill, rainbow trout, crappie, catfish, walleye, and other kinds of bass are also found. The Arizona Fish and Game Department stocks rainbow trout. An Arizona fishing license is required.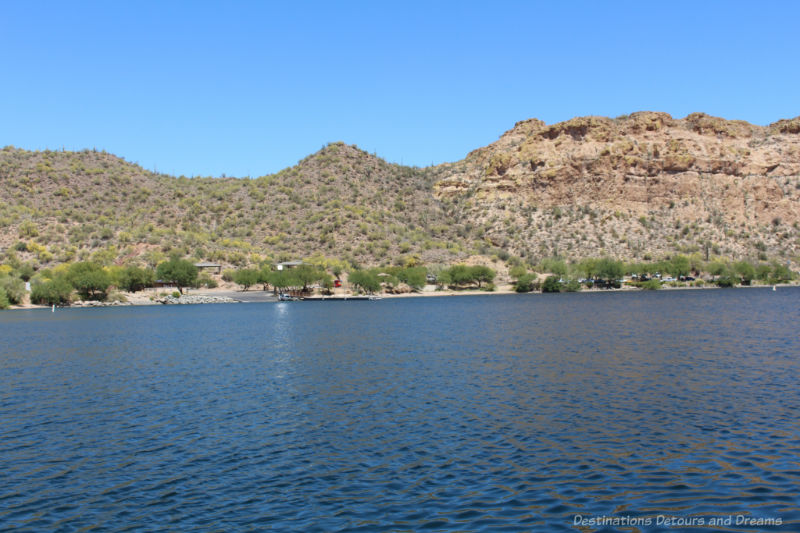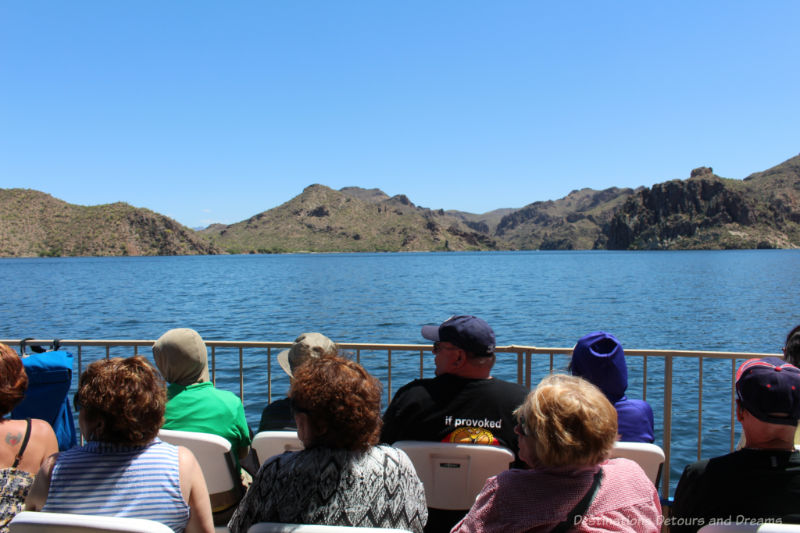 The two-level Desert Belle has an air-conditioned lower cabin, an open deck at the front of the boat, and a covered open-air upper deck. Seating is first come, first served. There are bathrooms and a snack bar.
The Desert Belle sails two or three times a day depending on the time of year. Check the website for details. Advance booking is recommended. Credit and debit cards can be used when booking in advance online. Walk-up admissions and snacks on the boat must be paid for in cash.
Saguaro Lake is in the Tonto National Forest. A park pass is not required to access the Saguaro Lake Marina from which the Desert Belle sails. A park pass is required for other lake recreational activities.
Never miss a story. Sign up for Destinations Detours and Dreams free monthly e-newsletter and receive behind-the-scenes information and sneak peeks ahead.
PIN IT