A Canadian Visits The Ronald Reagan Presidential Library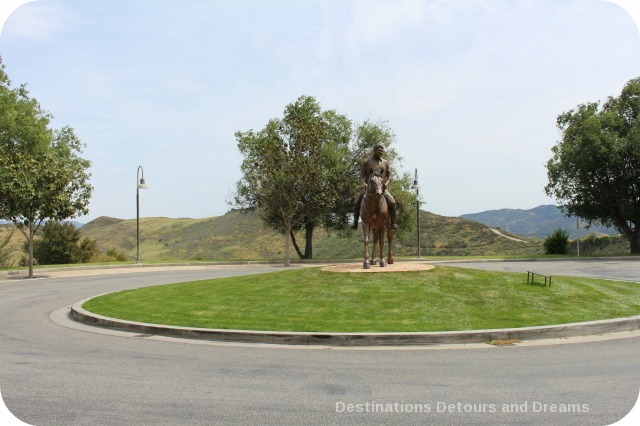 A Canadian perspective on a visit to the Ronald Reagan Presidential Library
in Simi Valley, California
A visit to the Ronald Reagan Presidential Library in Simi Valley, California was on the agenda of the North American Travel Journalists Association (NATJA) 2016 conference in Oxnard, California. I wondered if I would find the Library boring or irrelevant because I was a Canadian. I wanted to see the Air Force One exhibit, but I didn't know if I would find anything of interest beyond that.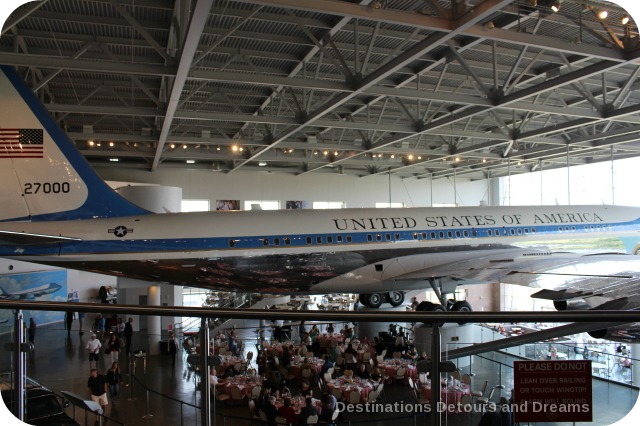 As expected, the Air Force One Pavilion was fascinating. On display is the plane which served seven Presidents between 1971 and 2001 and which Ronald Reagan flew over 660,000 miles to 26 foreign countries and 46 U.S. states. The plane was disassembled, transported to California, and reassembled (minus the engine) on site before the walls were built around it.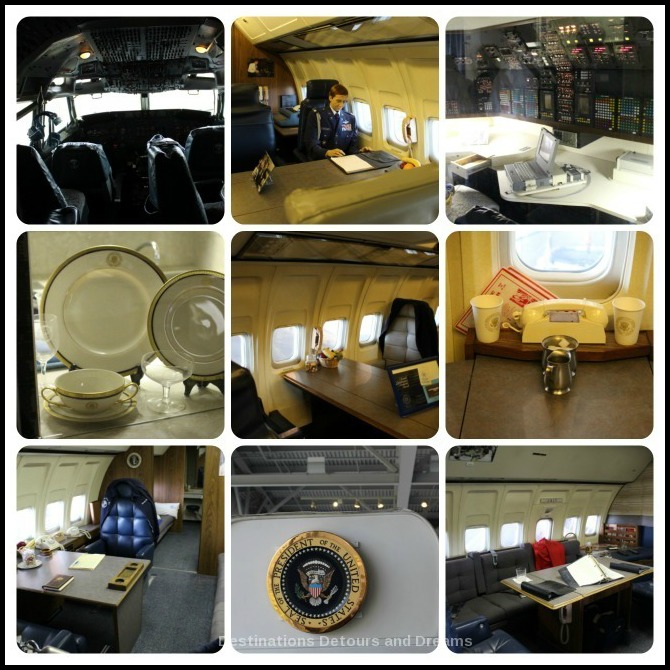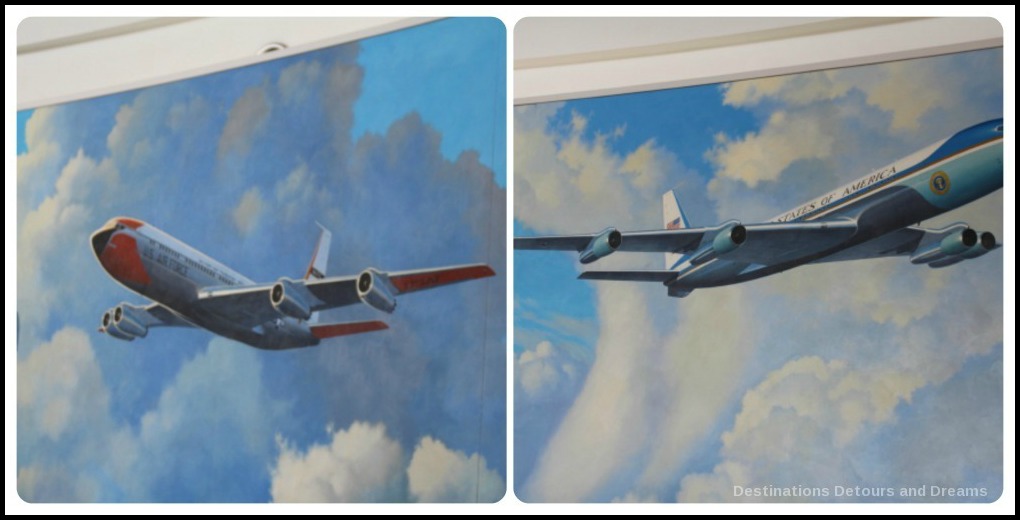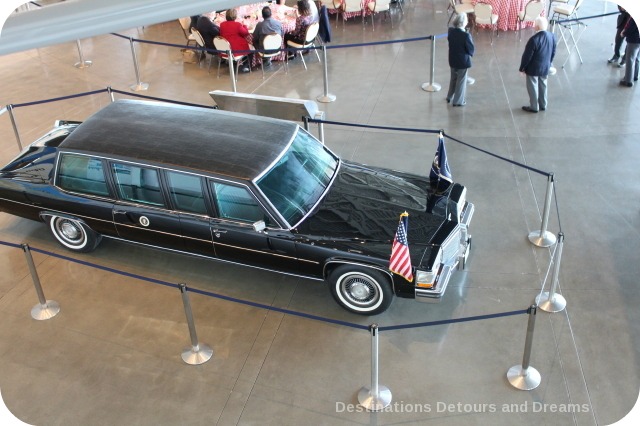 Ronald Reagan was President of the United States from 1981 to 1989. Galleries contain artefacts, papers, photographs, and audio and video clips covering various aspects of his Presidency, including the assassination attempt on his life, economic policies, the air traffic controllers' strike, the Iran-Contra affair and the war on drugs. Some of my American colleagues with an interest in history became very excited about the information in these galleries. Others who had admitted earlier to not being Reagan fans were more sedate.
I found the information on Reagan's role in ending the Cold War particularly interesting. He was portrayed as a transformational President instrumental in bringing down the Berlin Wall, which occurred in September 1989, several months after the end of his Presidency. Ironically both his "peace through strength" strategy of military buildup and Strategic Defense Initiative, which initially escalated the Cold War, and diplomatic efforts were credited. I did further research after my museum visit and discovered differing opinions as to the significance of Reagan's role. It was definitely an interesting time in history.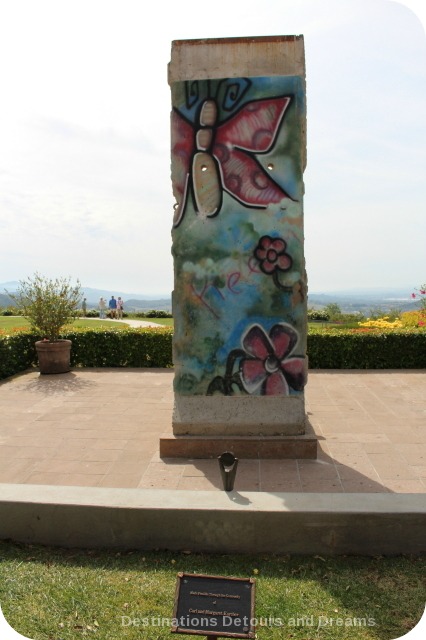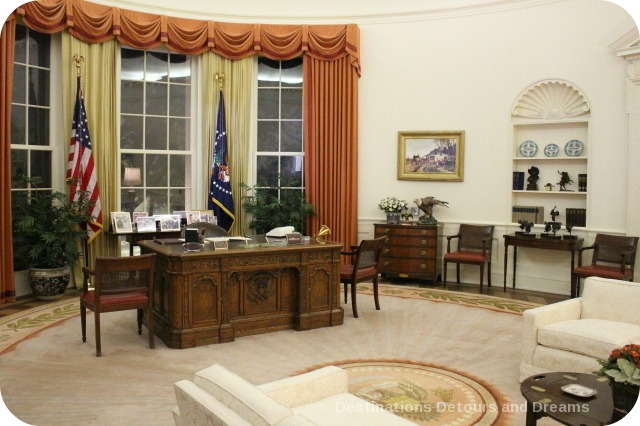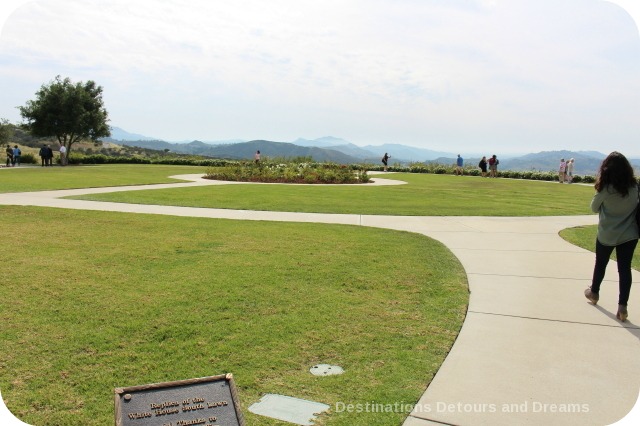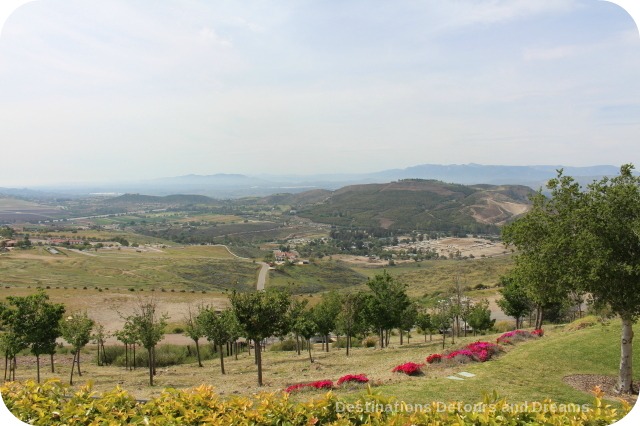 An aspect of the Library not to be underestimated is its situation and view. The Library was originally slated to be housed at Stanford University, but there was limited space. Developers donated 100 acres of land in eastern Ventura County. This site was picked from among 30 others because of its pristine surroundings, views and proximity to Los Angeles.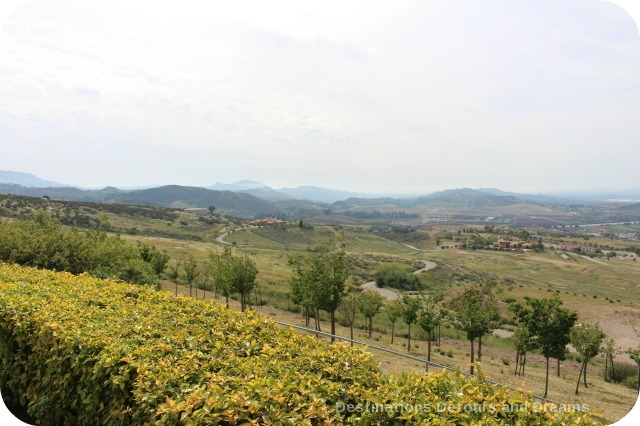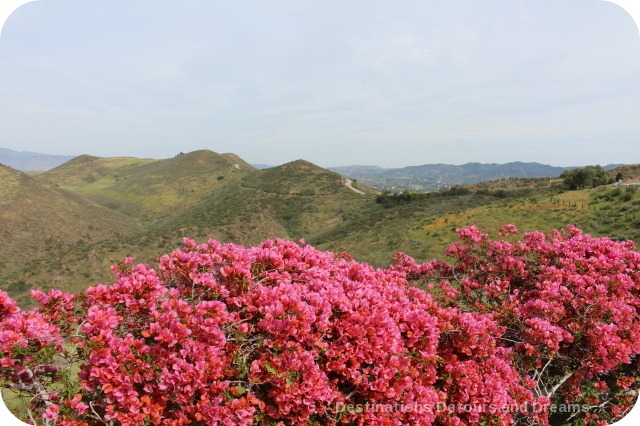 I may not have connected with everything in the Library in the same way a U.S. citizen might, but I did not find the Library boring or irrelevant. It was interesting to read the key stories of Reagan's Presidency, even if presented from an American and pro-Reagan perspective. I had not realized how extensively Reagan had travelled beyond the United States.
I also became interested in the concept of Presidential Libraries and Canadian equivalents. The U.S. Presidential Library system contains fifteen libraries, part of National Archives and Records Administration. The tradition began with Franklin D. Roosevelt. Acts of Congress have established a system of privately erected and federally maintained libraries. Presidential records become the property of the government with Presidential Libraries as their repository.
There is no similar system in Canada. There is no Canadian law stating that Prime Minister papers belong to the government. They remain personal property although many Prime Ministers have donated records to Library and Archives Canada.
Have you visited the Ronald Reagan Presidential Library or another Presidential Library? What did you think?
PIN IT