Rhododendrons at Mendocino Coast Botanical Gardens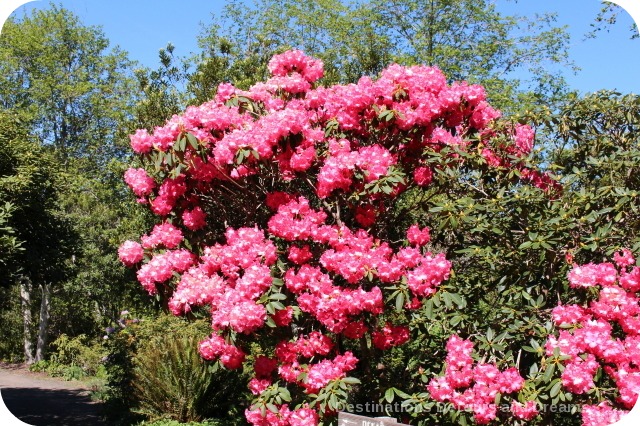 A springtime visit to Mendocino Coast Botanical Gardens in Fort Bragg, California
Mendocino Coast Botanical Gardens is located along California's scenic Pacific Coast Highway, State Route 1 at Fort Bragg. The Gardens was founded in 1961 by retired nurseryman Ernest Schoefer and his wife Betty. The Grand Opening occurred in 1966. Today the Gardens belong to Mendocino Coast Recreation and Park District. The Gardens is known for its tender species Rhododendrons. Native to the cloud forests of Southeast Asia and the Himalayas, they thrive in the foggy, coastal climate of the northern California coast.
More than 1,000 rhododendrons can be seen at the Gardens. Not all bloom at once. There are early, mid and late season bloomers. March and April are typically the time to see rhododendrons in bloom. I visited in mid-April and was amazed to see so many different kinds and colours of rhododendrons.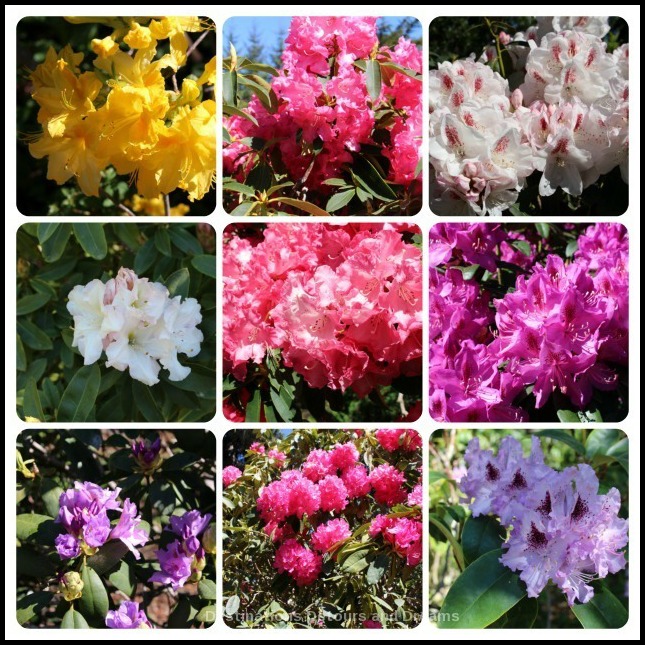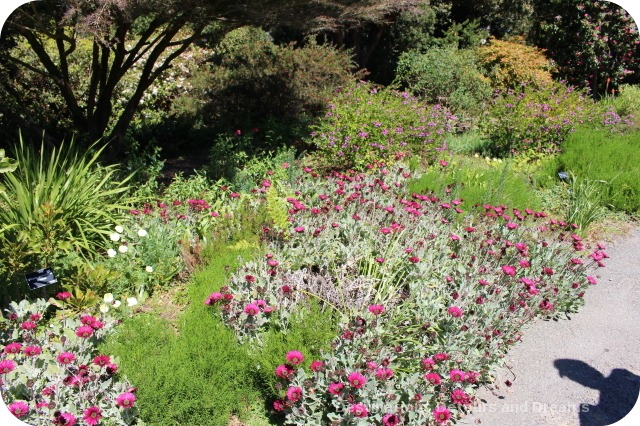 The Gardens has more than rhododendrons. Other collections include begonias, fuschia, camellias, heath and heather, heritage roses, magnolias and succulents. The dahlia garden didn't look like much when I visited, but I imagine it would be quite splendid at the end of summer. There is even a vegetable garden.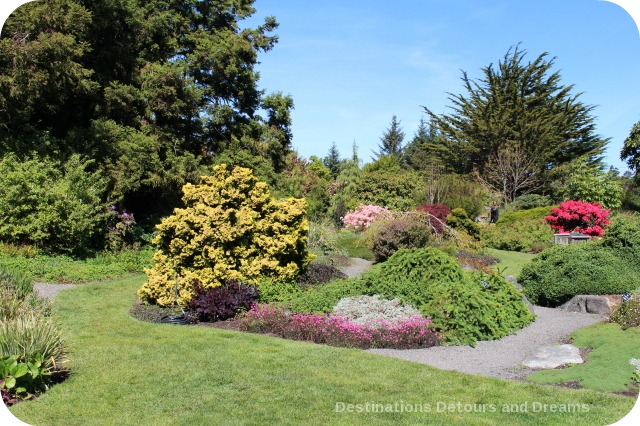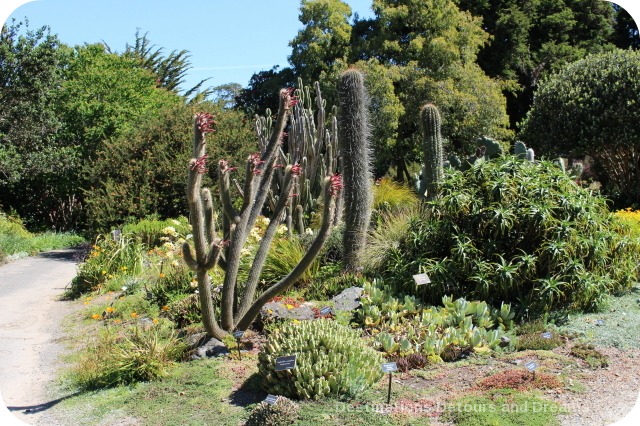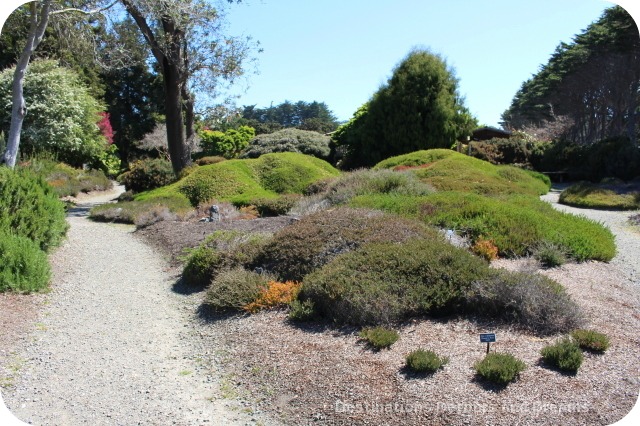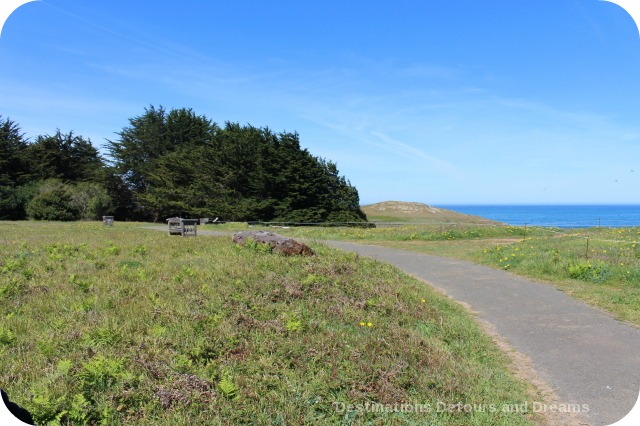 Natural areas of the garden harbour rare and endangered plants. A walk through pines leads to a bluff of coastal prairies and views of the Pacific Ocean. The Gardens has become a haven for bird-watchers.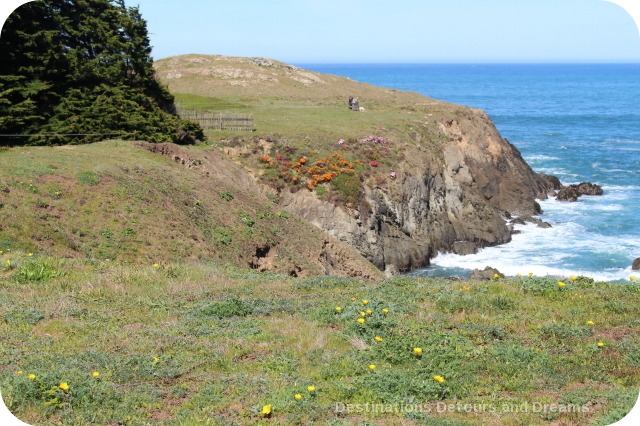 Mendocino Coast Gardens is open every day except the Saturday after Labor Day, Thanksgiving and Christmas. Main trails are wheelchair accessible to the ocean. There is a café on site. You can purchase food to take into the garden or bring your own picnic lunch. Well-mannered dogs on leashes are allowed.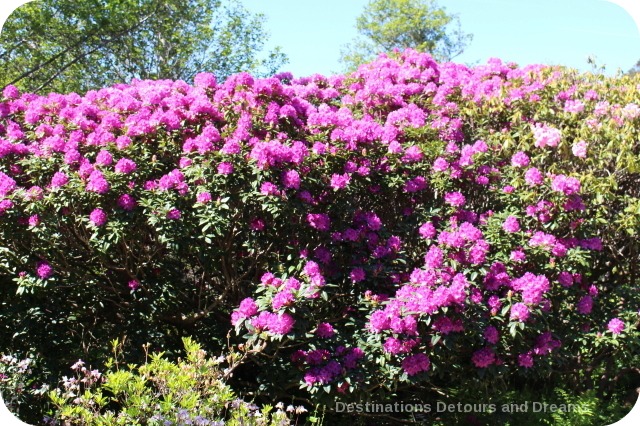 PIN IT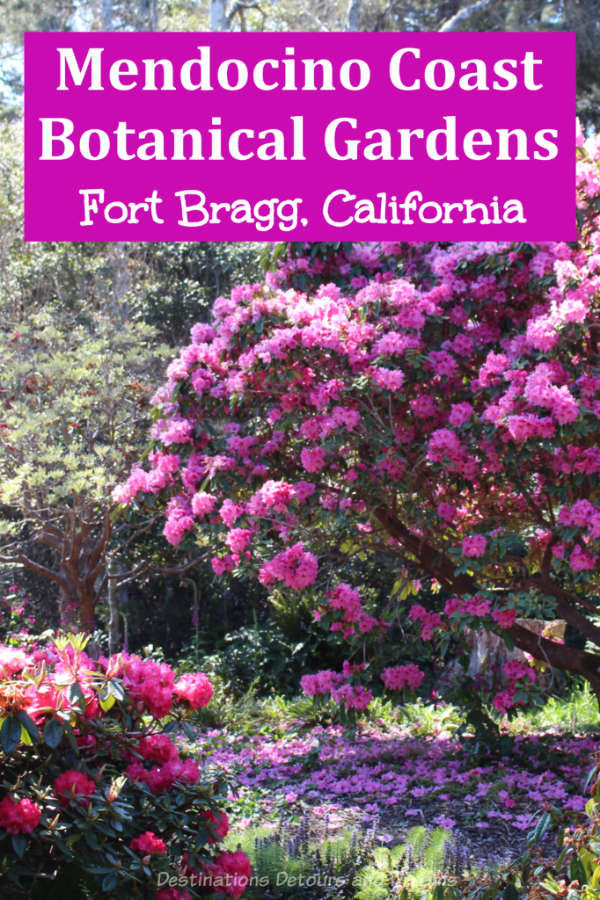 This post is linked to: