Dry Creek Inn: Tuscan Style Hotel in Healdsburg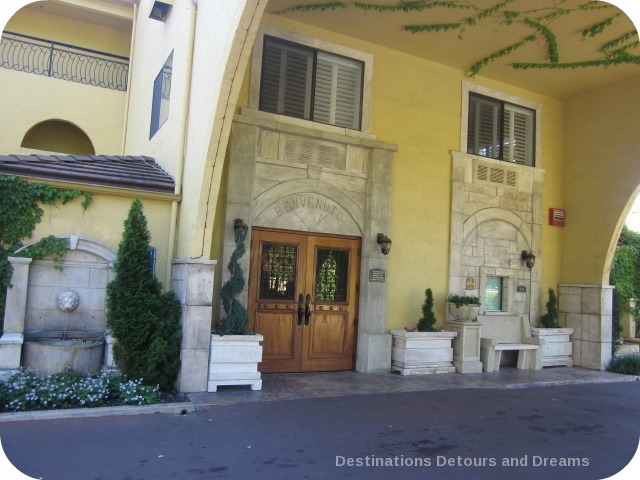 Accommodations in Healdsburg, Sonoma County, California
(Disclosure: I received the Friends and Family rate. Observations and opinions are my own.)
Given the large number of wineries and vineyards in California's Sonoma County it is not surprising to come across a hotel designed as a Tuscan style villa, but you may be surprised to discovered that the hotel is a Best Western. I've had pleasant stays in other Best Western hotels, but none had the Mediterranean resort feel of Dry Creek Inn in Healdsburg.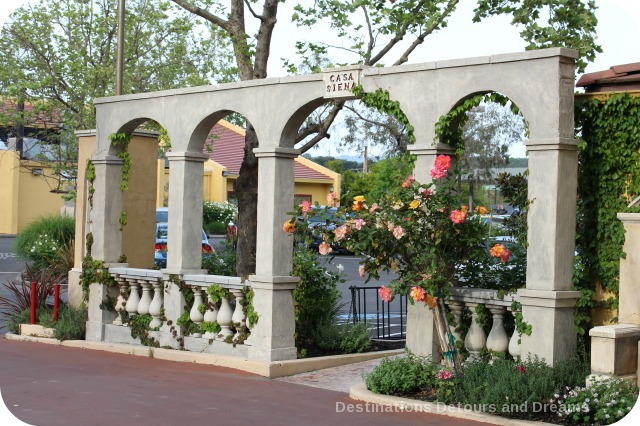 Dry Creek Inn consists of two buildings. Casa Siena is a three story building with two queen bed rooms, king rooms and deluxe king rooms with sitting areas. Two-story Casa Toscana is built around a courtyard. Rooms have patios or balconies facing the courtyard. My husband and I were originally booked into one of the standard Casa Siena rooms for the first three nights of our stay, but received a complimentary upgrade to a Toscana room (which we had booked for our last night) due to construction on the third floor of Casa Siena.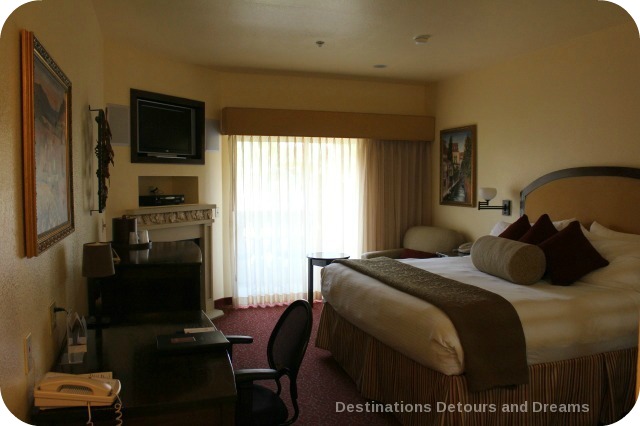 We had a comfortable king bed and a corner fireplace. I appreciated the desk and workspace, especially after spending the previous two nights in a hotel without a desk. High-speed Internet is an important hotel amenity for me. The free wireless service was fast and reliable. After long days exploring the area, the jetted soaking tub was a relaxing treat. The supplied bath robes were soft and warm. There was a bar-sized refrigerator to keep drinks and snacks cool.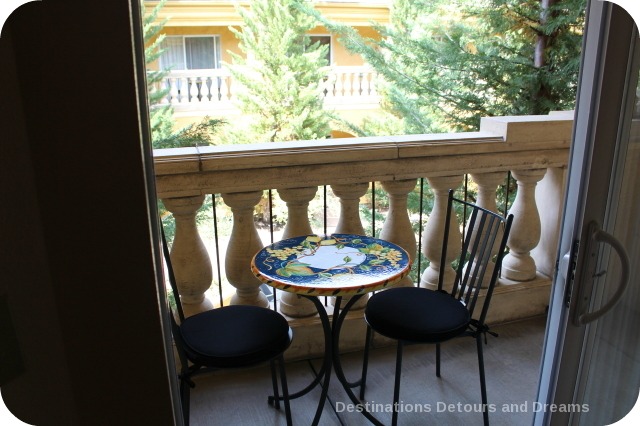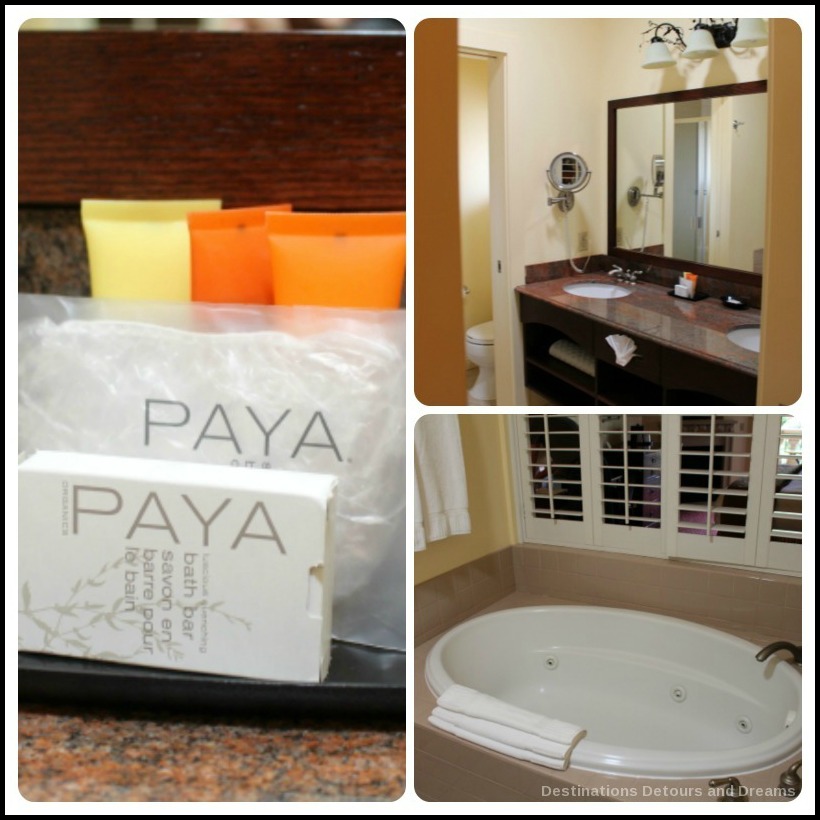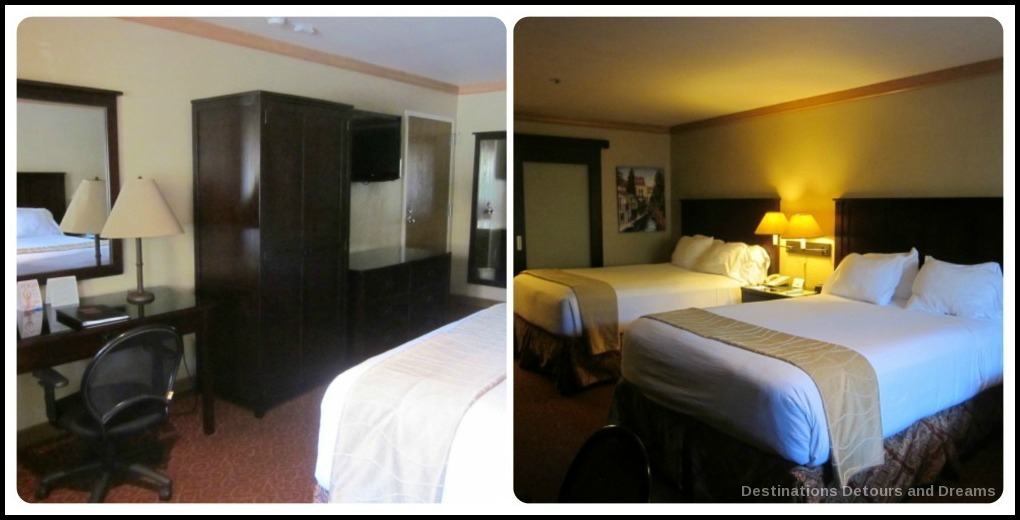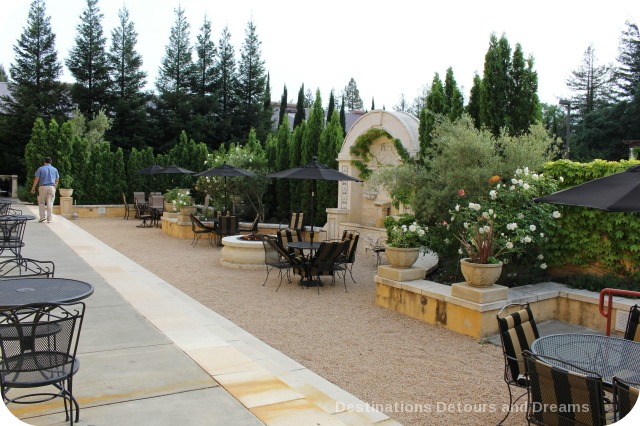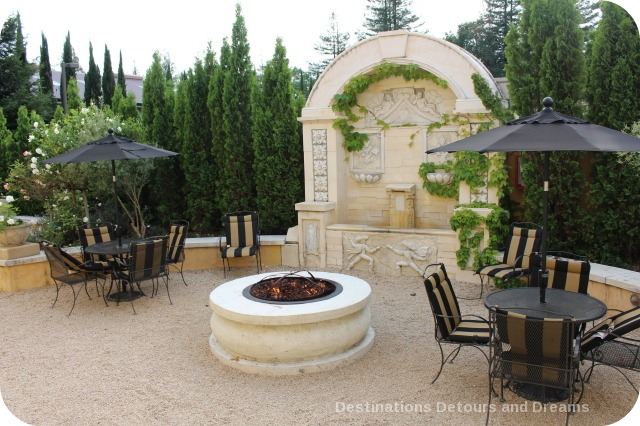 Breakfast was included, served between six and ten. It was self-serve buffet with breads, pastries, make-your-own waffles, cereals, yogurt and yogurt toppings, bacon and omelets. The omelets were the premade, flat style common in hotel buffet breakfasts, edible if fresh, hard around the edges if they sit too long in the warming pan. Fortunately, a person worked full-time in the breakfast room replenishing food as needed.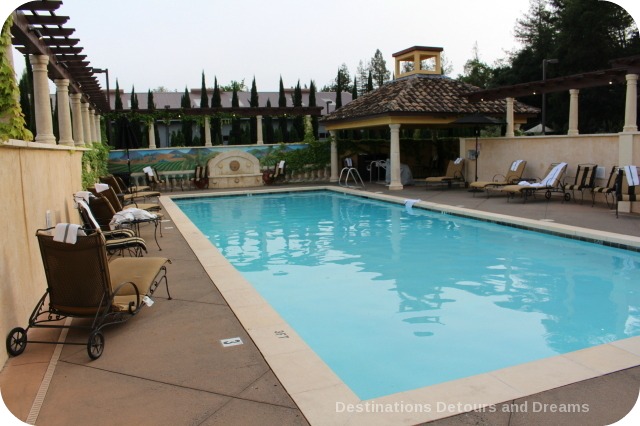 Dry Creek Inn has two pool areas, each with a hot tub. A third hot tub is located in the Casa Toscana courtyard. There is a fitness room. Complimentary yoga was offered three mornings a week. Free wine-tasting takes place Friday afternoons, hosted by local wineries.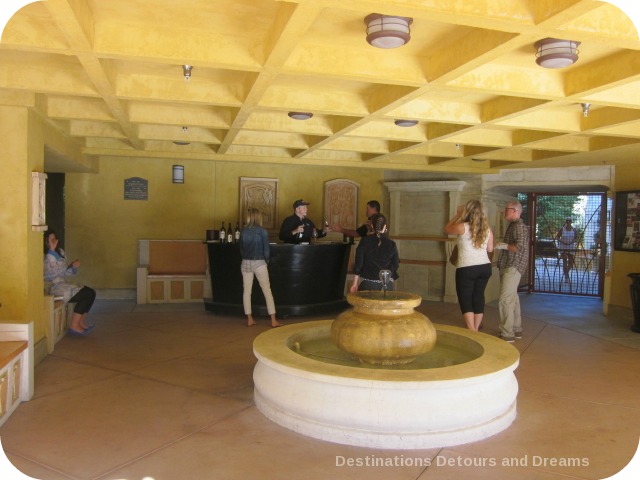 The staff in the lobby were pleasant and helpful. There is a computer available for guest use. It is located at a stand-up table near the door in the lobby, so one would not use it for long or for private work.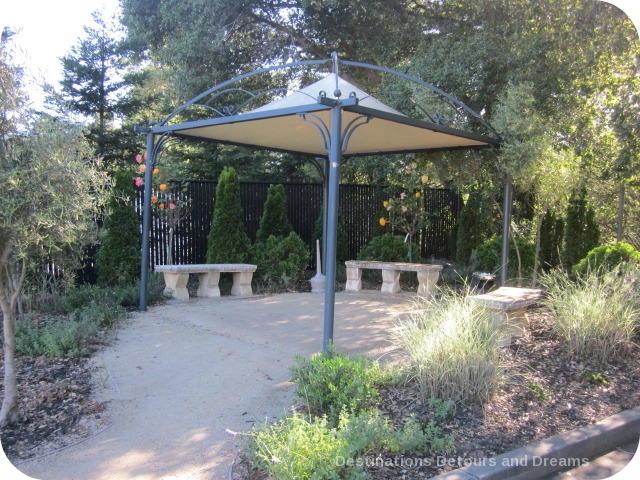 The hotel is conveniently located just off Highway 101, about a mile from Healdsburg Plaza, the centre of town around which are restaurants, tasting rooms and boutique shops. It is at the start of Dry Creek Valley Road, a scenic road leading to the 81 wineries of Dry Creek Valley. The wineries of Alexander Valley and Russian River are not far away. Ask at the front desk for maps and tasting passes.
There are pet-friendly rooms. Adels Restaurant is a family-style restaurant on the property. I did not eat there and cannot comment on the food or the service. Healdsburg is a foodie destination and there are numerous dining options.
Accommodations in Sonoma County can be expensive. Finding affordable options is a challenge. Finding an affordable option with these kinds of amenities is rare.
We stayed at Dry Creek Inn for four nights in the middle of a long road trip. Our time here felt like an oasis, giving us time to relax, catch our breath and feel just a little pampered.