More Winnipeg West End Murals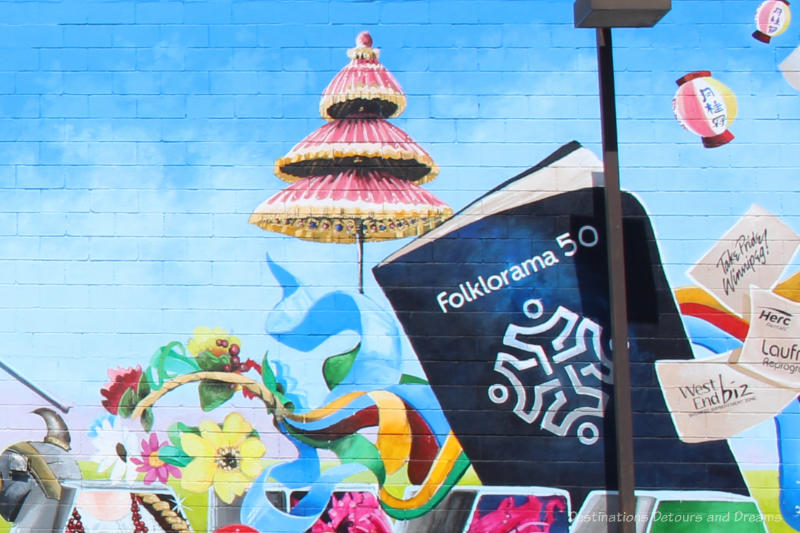 More murals to discover in the West End neighbourhood of Winnipeg, Manitoba, Canada
There are over 600 murals in my home city of Winnipeg, Manitoba, Canada. The centrally-located, culturally diverse West End neighbourhood contains a high concentration of these murals. In the post Mural Tour in Winnipeg's West End, I showcased murals explored on the mural walking tour offered by West End Biz in summer months. There are many other murals to be found in the area. This post showcases a sampling of those other murals.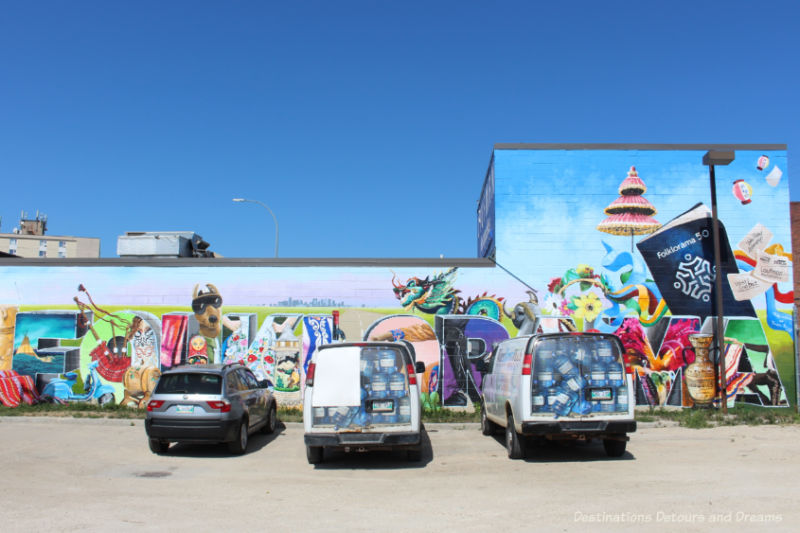 The mural featured above and in the photo at the top of the post was painted in celebration of 50 years of Folklorama. Folklorama, an annual summer festival in Winnipeg, is the largest and longest-running multicultural festival of its kind in the world. For two weeks in August, pavilions across the city, organized and run by community cultural groups, feature cultural displays, ethnic cuisine, souvenirs, handicrafts, and nightly entertainment showcasing folk dance and music by local community groups and guest artists from other countries.
Folklorama was first held in 1970 as a one-time celebration of Manitoba's centennial. The one-week festival was such a success it became an annual event. Over the years the festival grew from 21 pavilions to 40. In 1988 it moved to a two-week format with half of the pavilions open one week and the other half in the second week.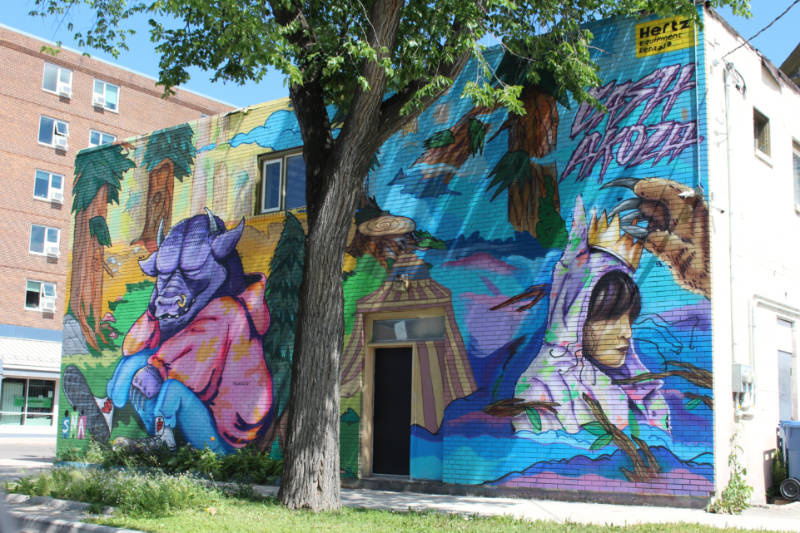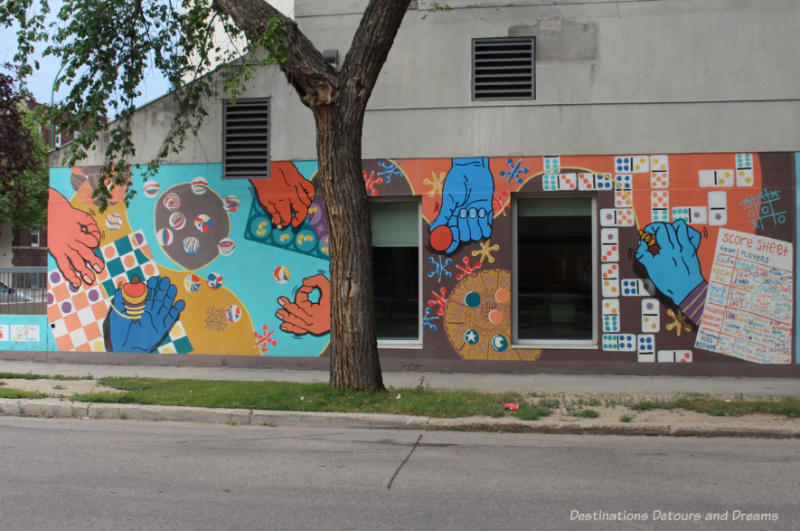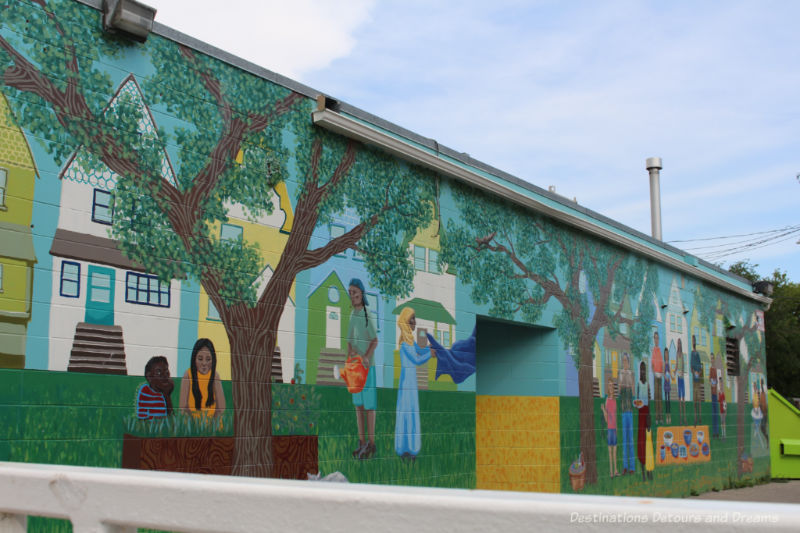 The West End is an ethnically-diverse neighbourhood. It has become home to many immigrants over the years. It seems fitting, therefore, that the Folklorama 150 mural should be located in that neighbourhood. Many of the other murals in the area showcase its diversity. The earth to table mural celebrates that diversity by focusing on food: the sharing of meals at community gardens, park spaces, and around the kitchen table.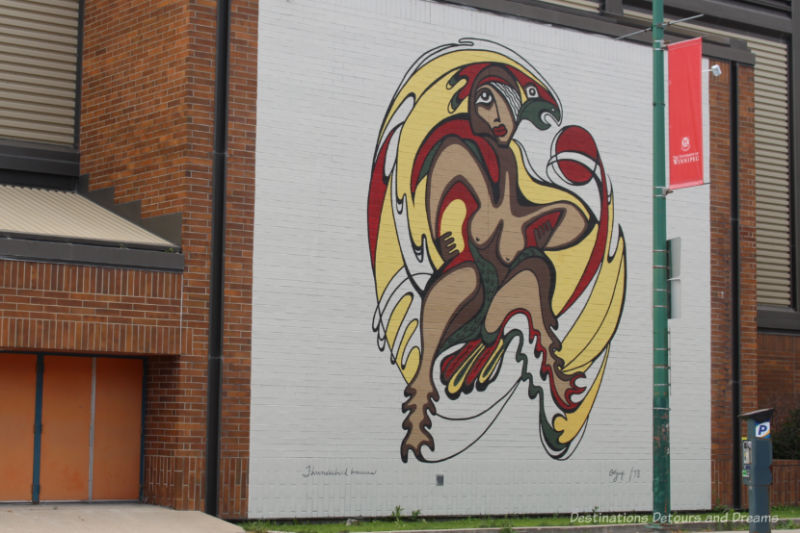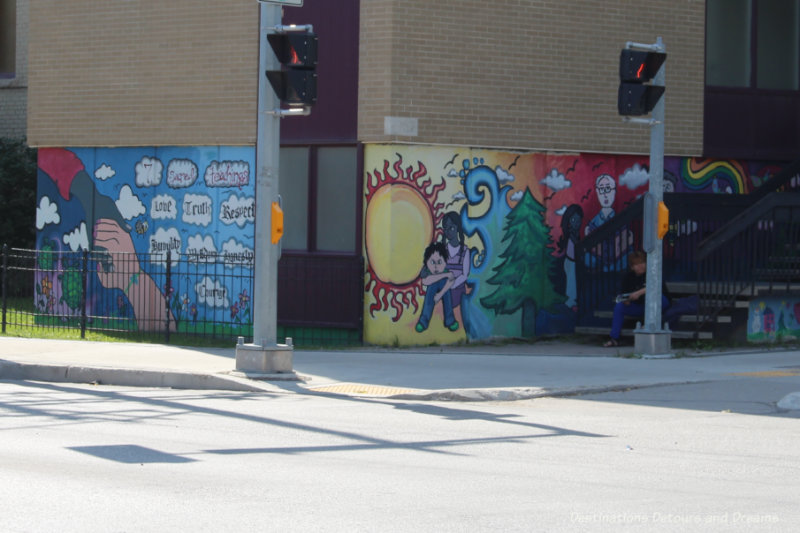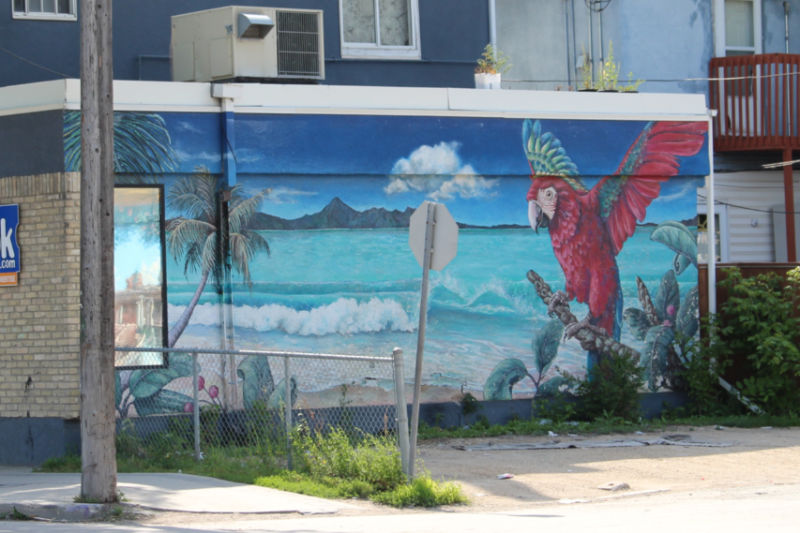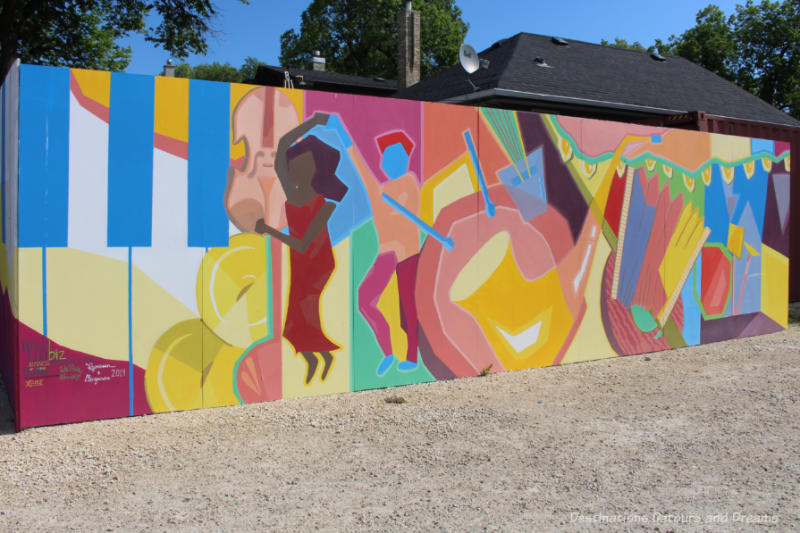 The mural Cue the Beat is located at the edge of the parking lot for x-CUES Billiards & Café. It is a celebration of the business' 50th anniversary and a celebration of the culture of the community. It features images of the café as well as images of musical instruments from many of the countries represented in the West End.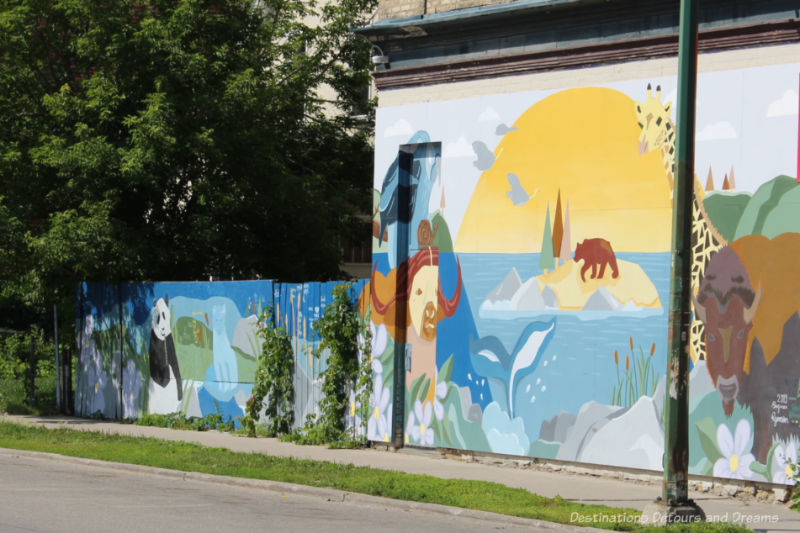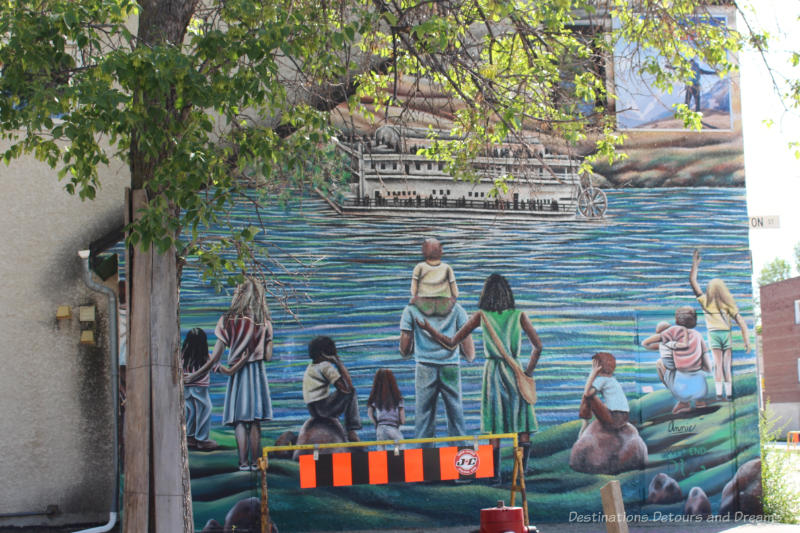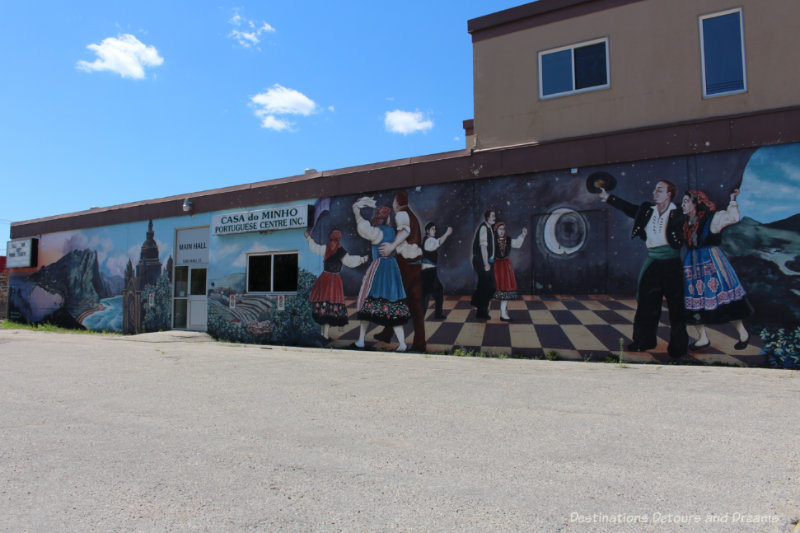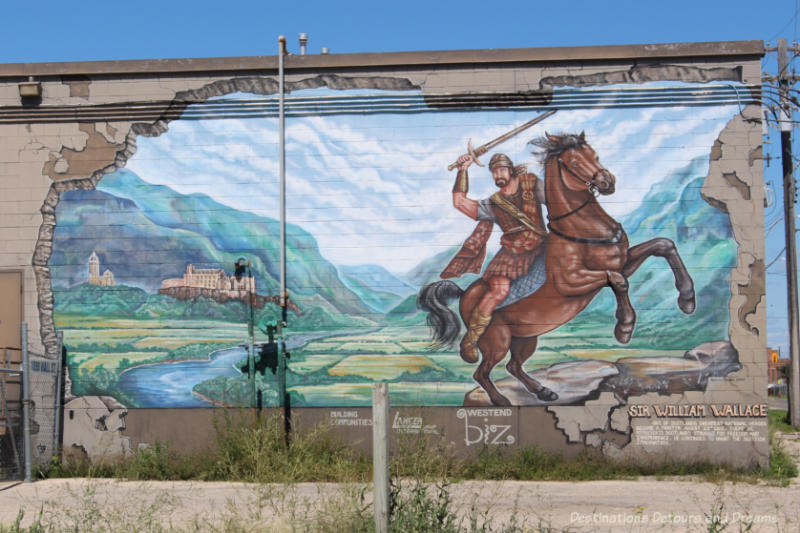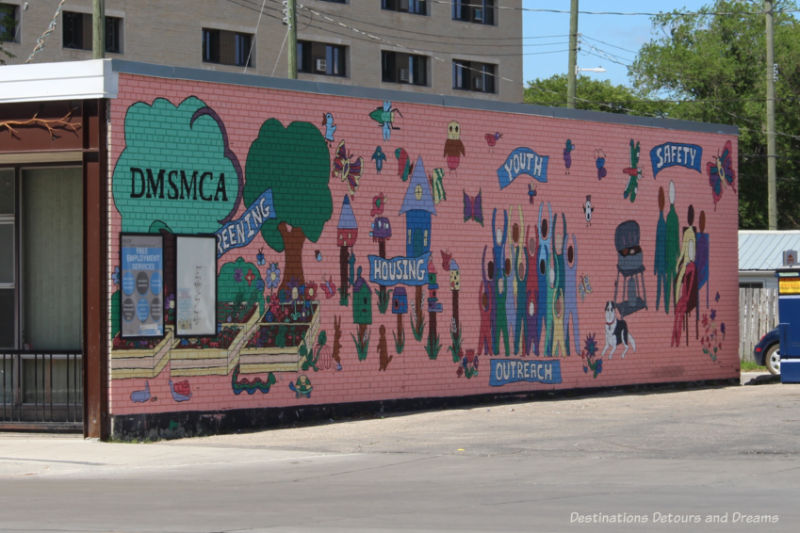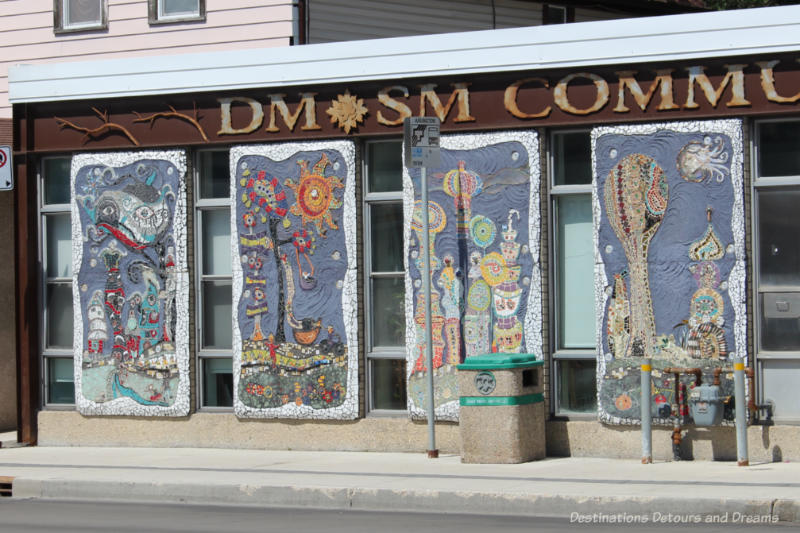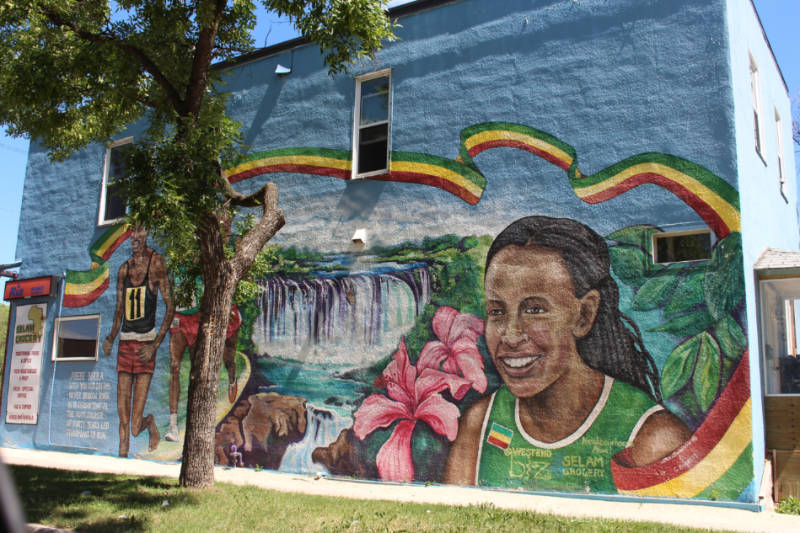 If you want to seek out the murals in the post for yourself, here is a map that might help.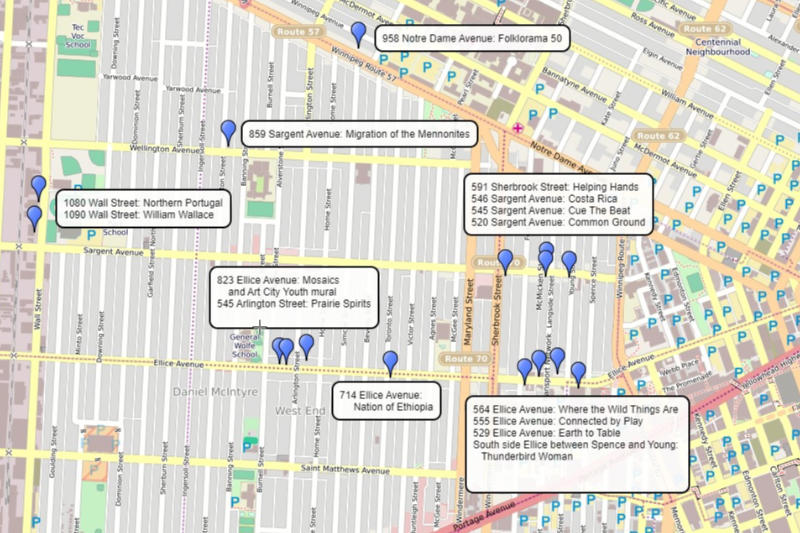 There are more murals to be found in Winnipeg's West End. Find more information on the West End Biz site. For information on murals in other neighbourhoods and throughout the city of Winnipeg, see The Murals of Winnipeg site.
Never miss a story. Sign up for Destinations Detours and Dreams free monthly e-newsletter and receive behind-the-scenes information and sneak peeks ahead.
PIN IT