Gardens at Ferrari-Carano

A visit to the tasting room and gardens at Ferrari-Carano Vineyards and Winery Villa Fiore location in Dry Creek Valley, California
The Dry Creek Valley location of Ferrari-Carano Vineyards and Winery made it onto my list of wineries to visit while staying in Healdsburg in California's Sonoma County because I'd read about and seen photos of its gardens. I expected to find beautiful gardens but was somewhat surprised by the palatial feel of the entire property. The winery and tasting room were reminiscent on an Italian manor estate.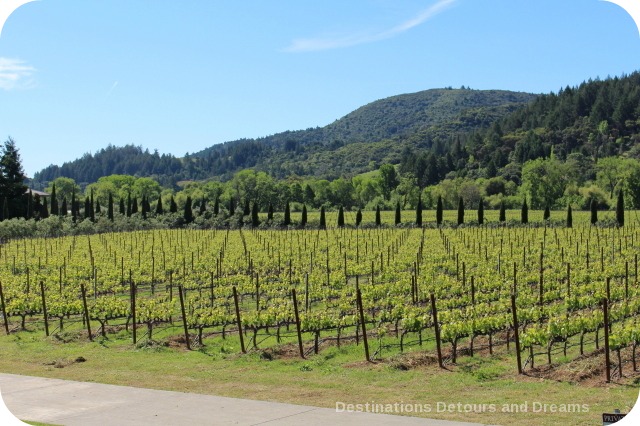 Ferrari-Carano Vineyards and Winery was founded in 1981. It has grown from a 30-acre plot of grapes purchased in 1979 to 19 vineyards in six different appellations totalling over 1,500 acres. There are two winery locations. Red wines are made in the Alexander Valley at a winery located at an elevation of 1,200 feet on RockRise Mountain near Geyserville. Grapes are harvested at night by hand. The gravity-flow delivery system was specially designed to handle the grapes as gently as possible. The Dry Creek Valley location is where white wines are made. The white wine grapes are also harvested at night, when cooler temperatures give crisp and intense fruit flavours.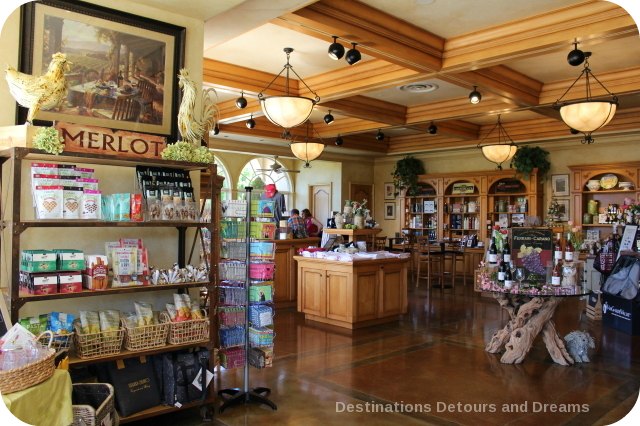 We stopped first at the inviting tasting room and shop. The display of kitchen items, tableware, wine accessories and gift items was fun to browse through. At the back of the shop was the mahogany and black granite tasting bar. A sampling of five wines cost $10. There were more than double that many to choose from. I liked the Pinot and the Cabernet Sauvignon. And I bought a bottle of Fumé Blanc.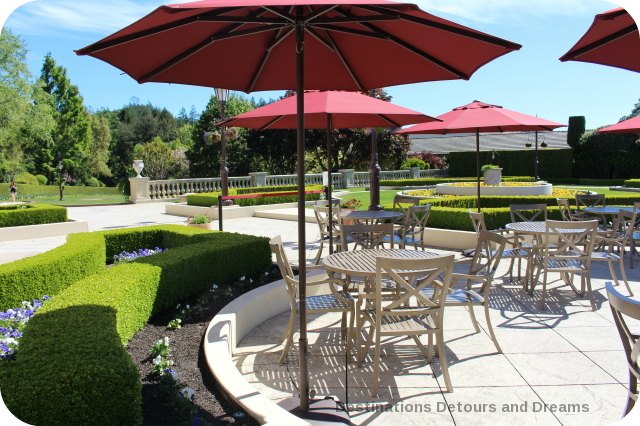 As pleasant as the tasting room, shop and wines were, the gardens were what had drawn me to the winery and I was anxious to explore them. There are five acres of garden surrounding Villa Fiore. They began in 1987 as a labour of love for Rhonda Carano. It took her 16 months to plan and complete the initial planting.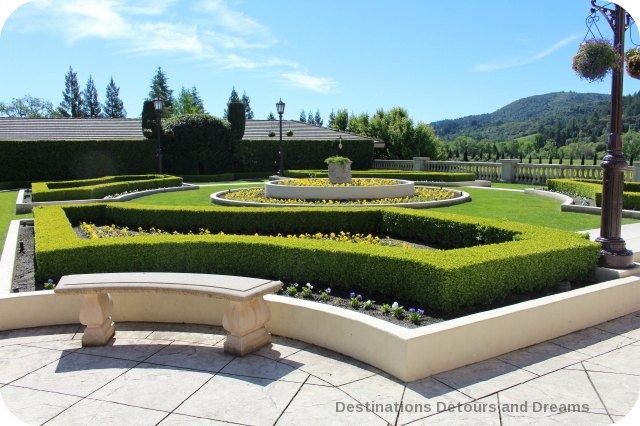 The gardens directly around the Villa Fiore Wine Hospitality Center are Italian/French parterre in style with classic geometric shapes. The Enclosed Garden at the front of the winery has a more relaxed, park-like feel with an emphasis on colour and texture.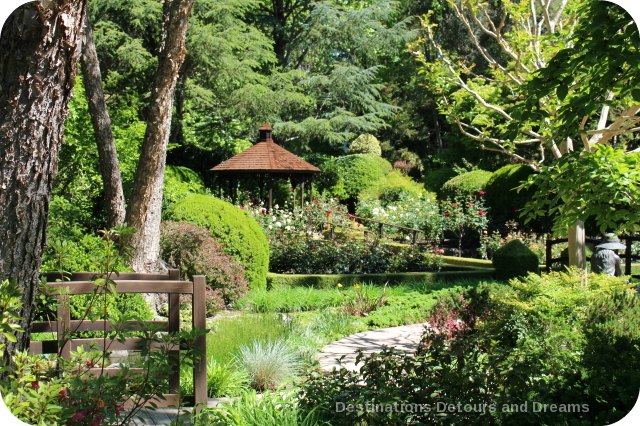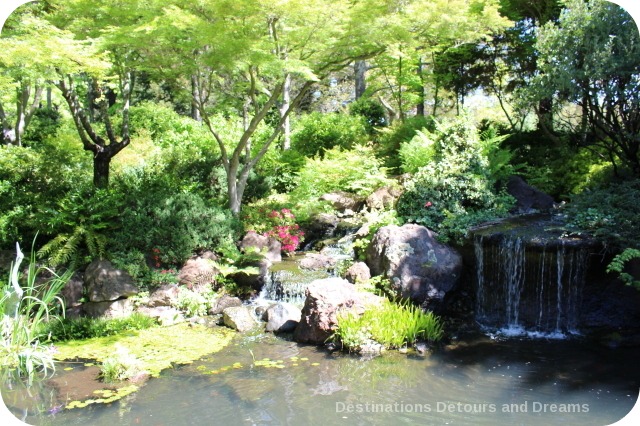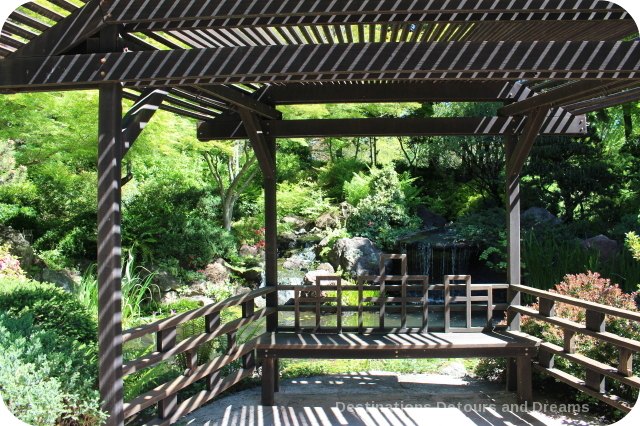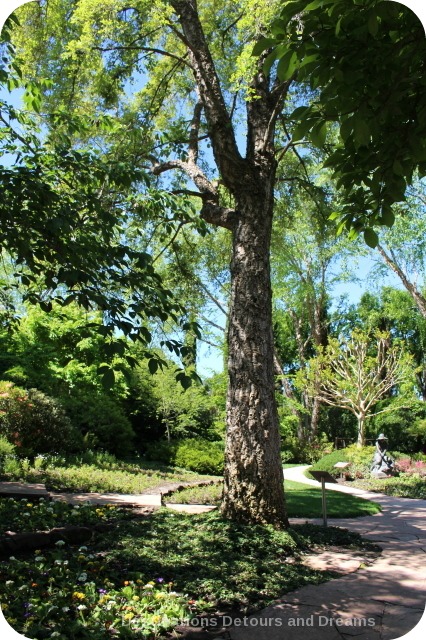 The garden contains a few Portuguese cork oak trees. Cork trees must be 40-50 years old before the first cork can be harvested. The cork bark is harvested in June, July and August with hatchets, then punched into cylindrical form, sterilized and stamped to create traditional cork stoppers for wine bottles. The tree grows new bark which can harvested every nine years. Portugal is the largest producer of cork, followed by Algeria and Spain.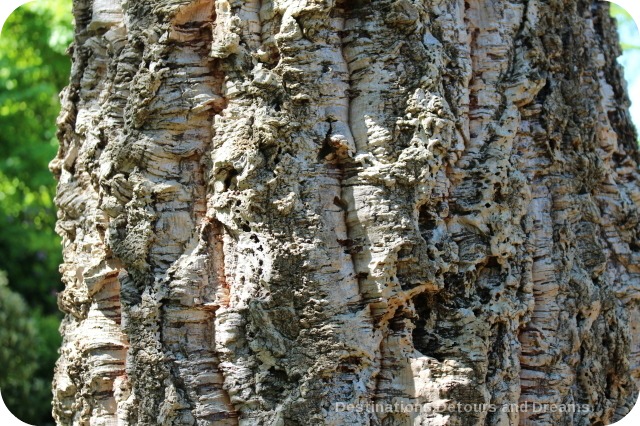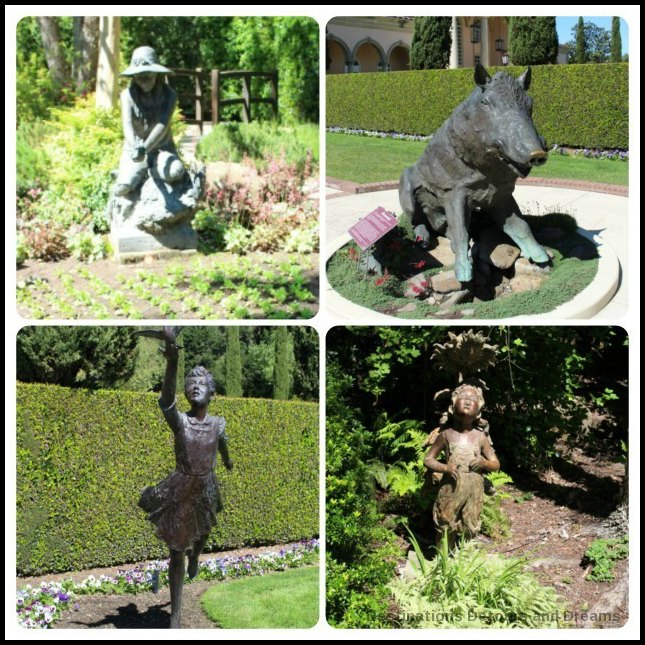 Sculptures can be found throughout the gardens. The 1,300 pound bronze sculpture of a wild boar was done by William Howd and commissioned by Rhonda Carano as a birthday present for her husband Don in 2001. When they first came to Sonoma County, a wild boar ravaged Rhonda's garden. Despite attempts to capture the boar, he still haunts the grounds. According to legend, rubbing the wild boar's nose brings good luck.
The gardens and winery were well worth our time. Have you visited Ferrari-Carano? Are there other winery gardens you'd recommend?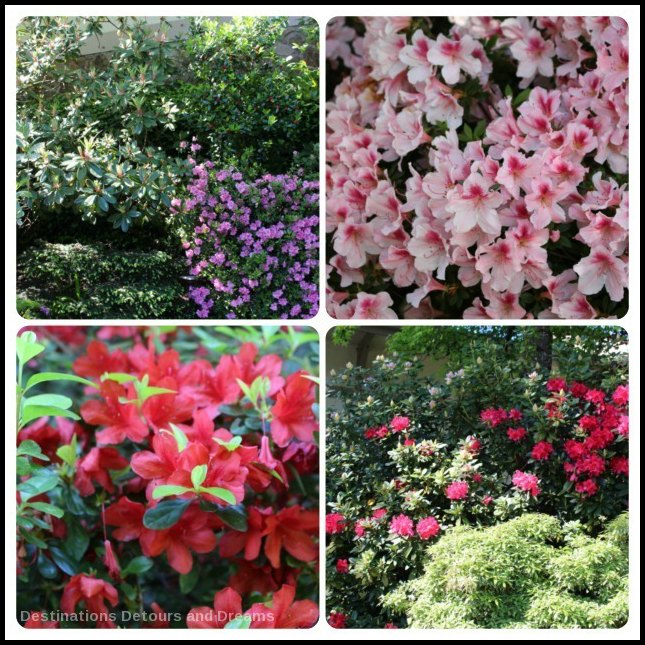 PIN IT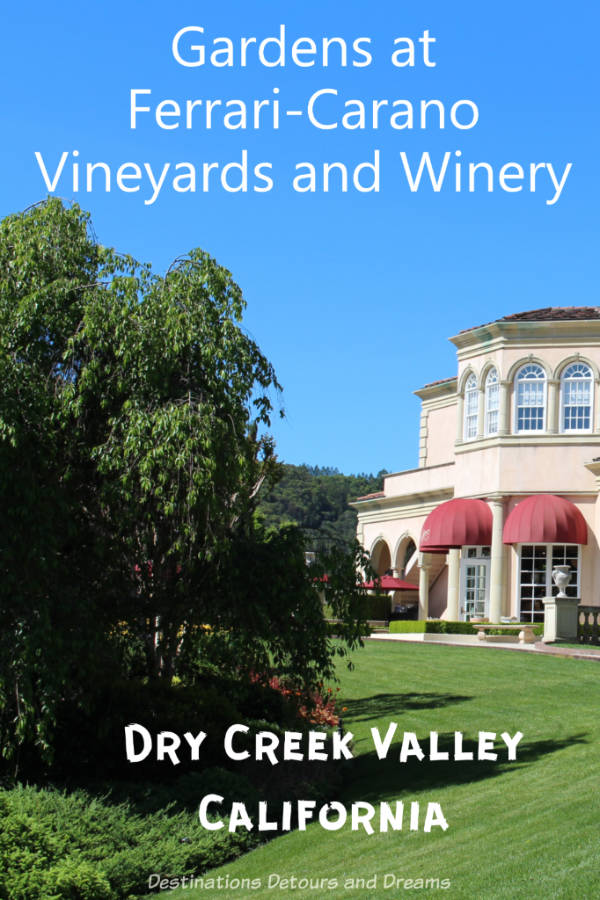 Destinations Detours and Dreams monthly e-newsletter contains behind the scenes information, sneak peeks ahead, travel story recaps and more. SIGN UP HERE
This post is linked with: