Phoenix Desert Botanical Garden Butterfly Exhibit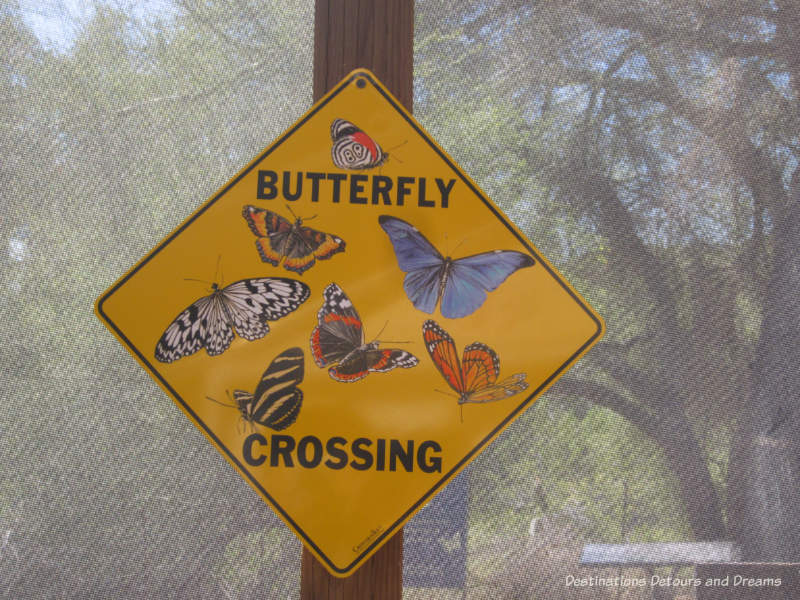 The delights of the Butterfly Exhibit at Phoenix's Desert Botanical Garden
A glimpse of a butterfly as it flutters by is likely to bring a smile to your face. Its intricate design of colours and carefree, elusive flight speak of beauty and freedom. The metamorphosis from caterpillar to butterfly has become a metaphor for resurrections and transformation.
The Spring Butterfly Exhibit at Phoenix's Desert Botanical Garden provided a wonderful opportunity to surround myself with butterflies.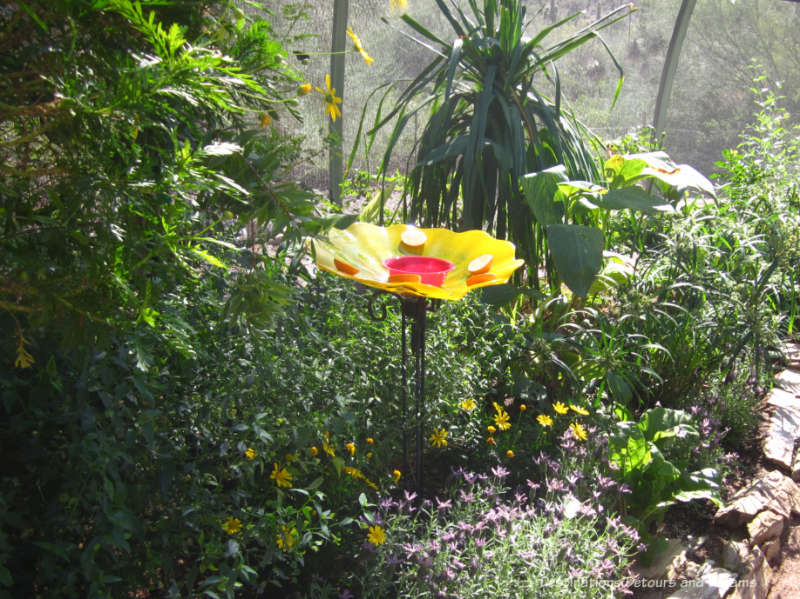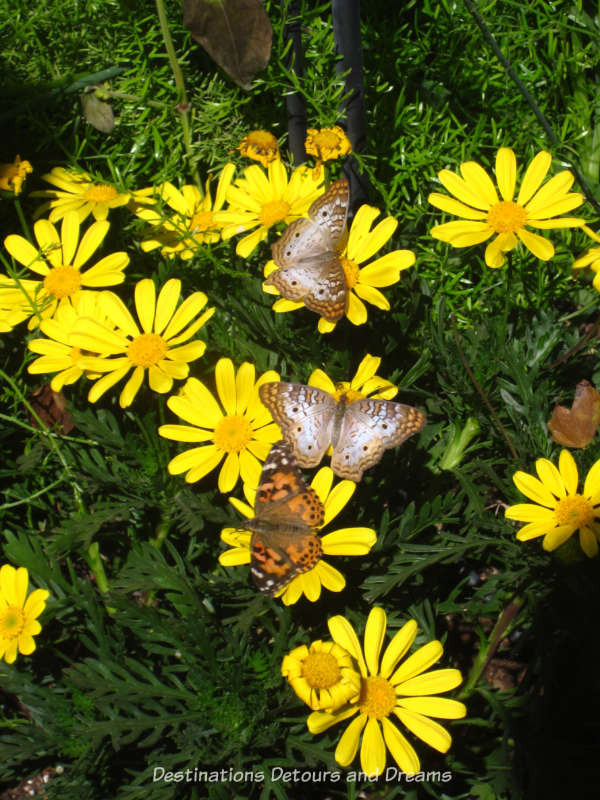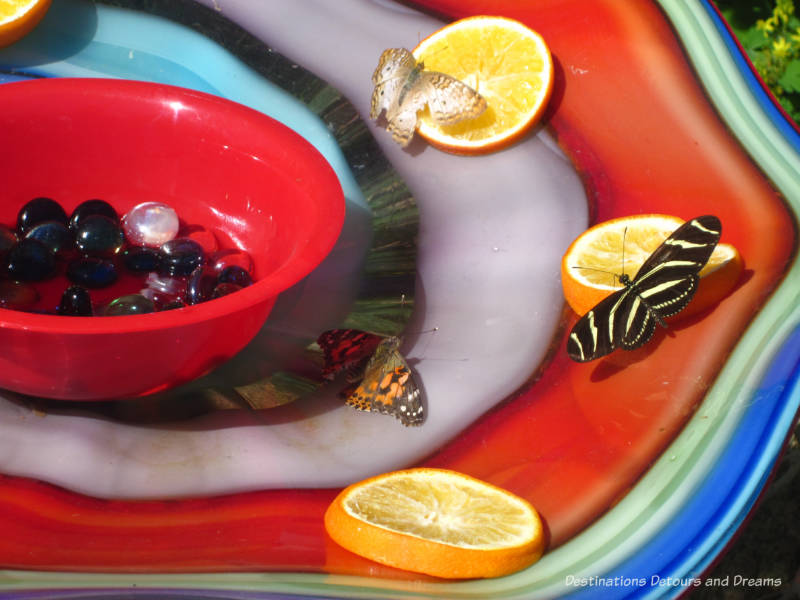 Signs in the exhibit provide information about the butterflies. Butterflies need an air temperature of at least 60 degrees Fahrenheit (15.5 Celsius) to warm their wings for flying. Butterflies visit flowers for nectar, their main energy source. Butterflies roost in trees or plants during inclement weather and at night. They need at least 14 hours of rest a day.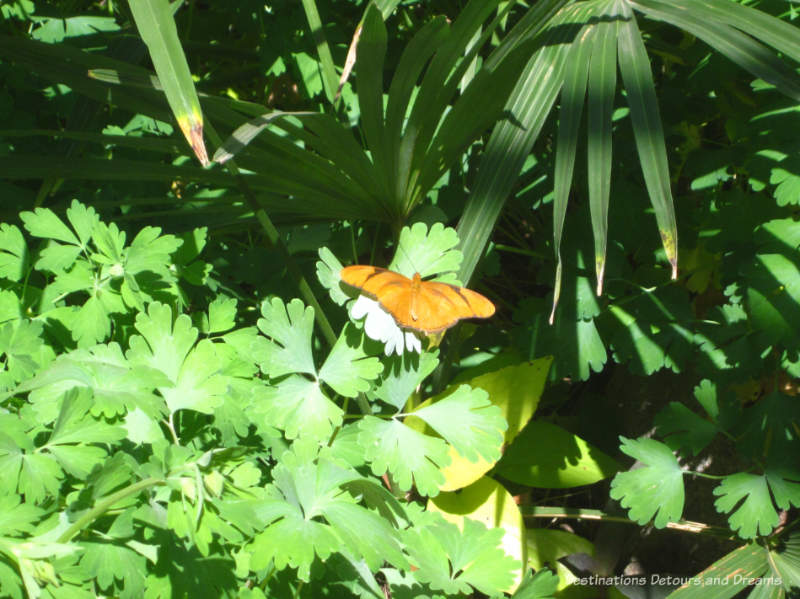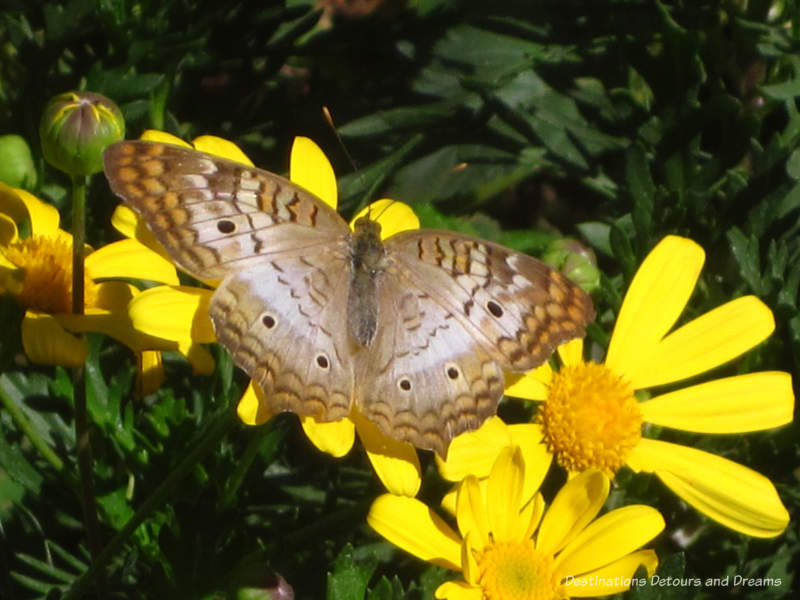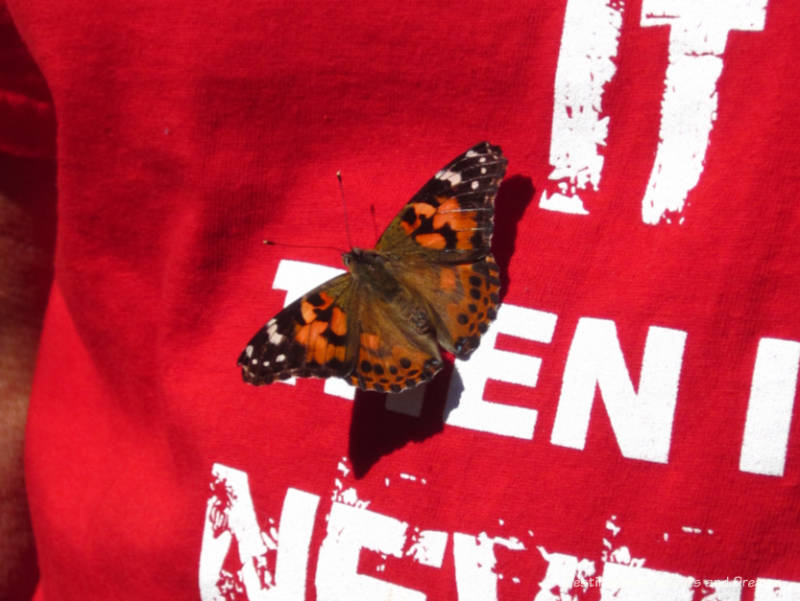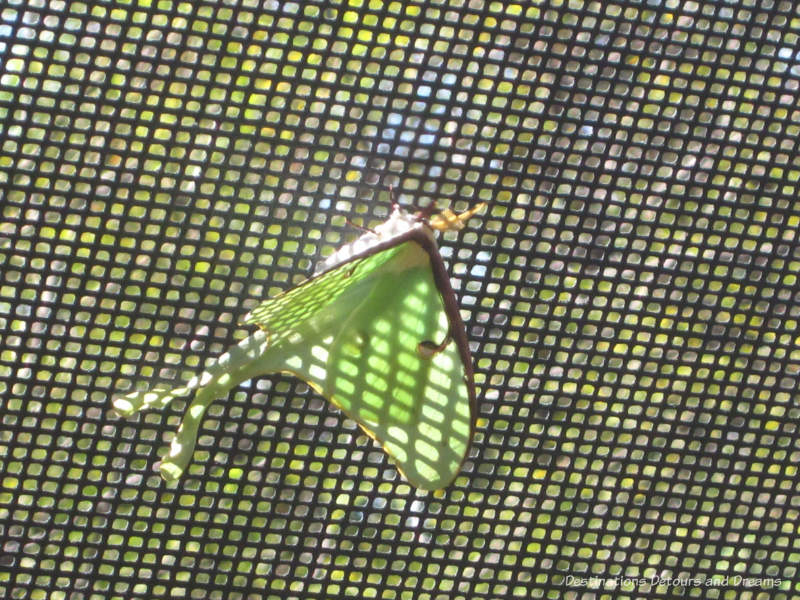 Butterflies and moths may look alike but there are differences. Butterfly bodies are usually thin and their antennae are clubbed. Moth bodies are often plump and hairy. The antennae of male moths are feathery. Butterflies are active during the day. Moths are active at night.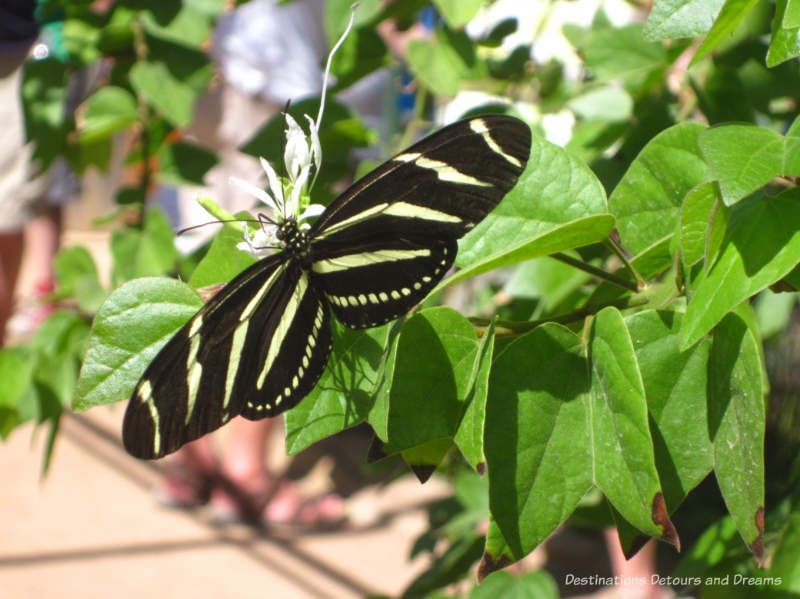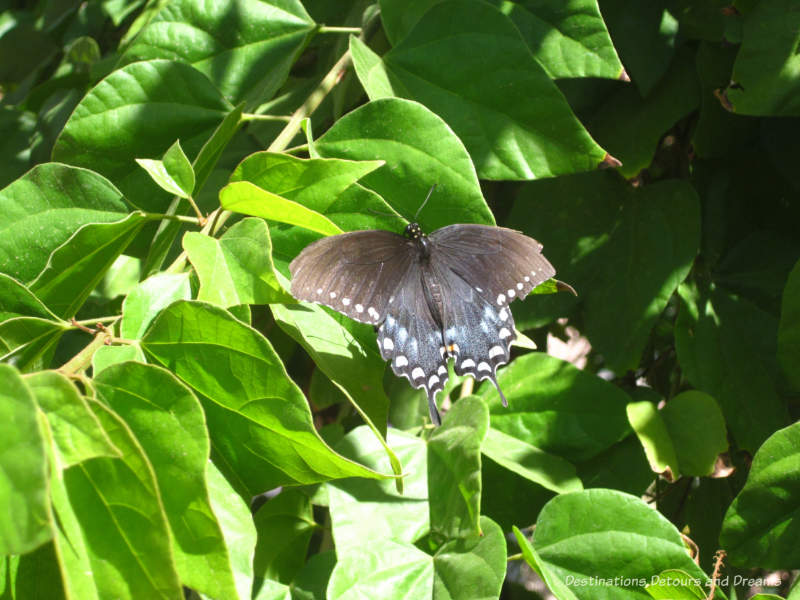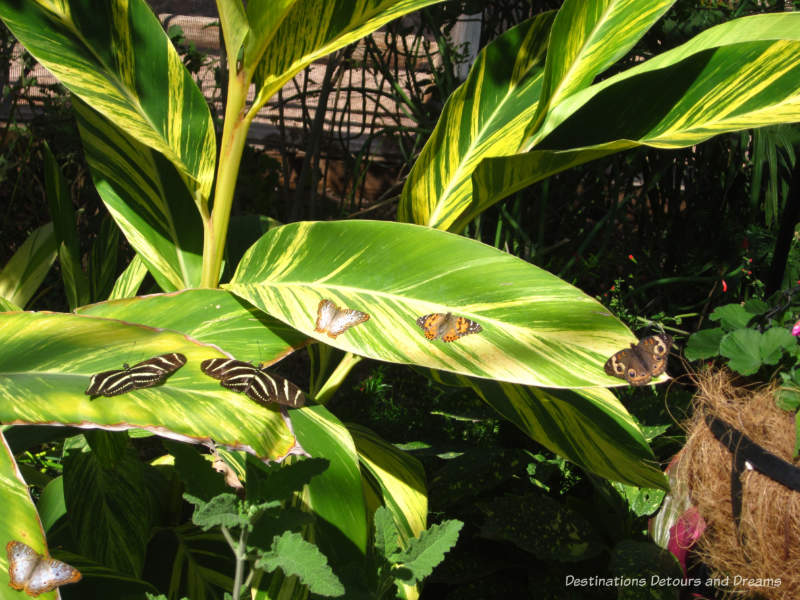 Desert Botanical Garden presents a butterfly exhibit in spring and another one in fall. The annual Spring Butterfly Exhibit usually starts in March and runs into May. The fall exhibit may start at the end of September and run until mid-November.
Never miss a story. Sign up for Destinations Detours and Dreams free monthly e-newsletter and receive behind-the-scenes information and sneak peaks ahead.
PIN IT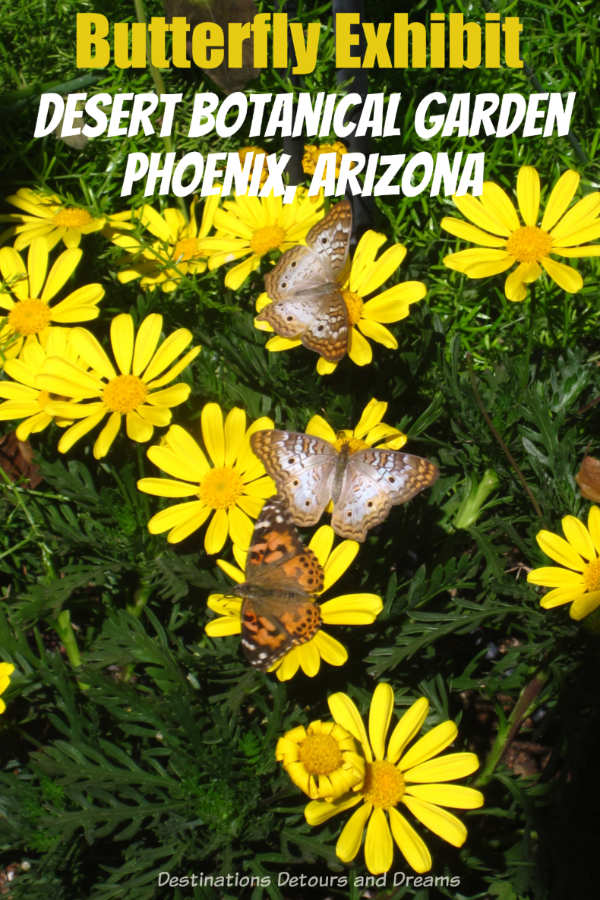 This post is linked to Travel Photo Mondays