A beautiful 200-acre park in downtown Victoria, British Columbia
Beacon Hill Park is a 200-acre park in downtown Victoria, British Columbia, within walking distance of downtown hotels and the inner harbour. The beautifully landscaped park has walking trails, ponds, gardens, trees, sports fields, tennis courts, and playgrounds. It is a popular spot for residents and tourists.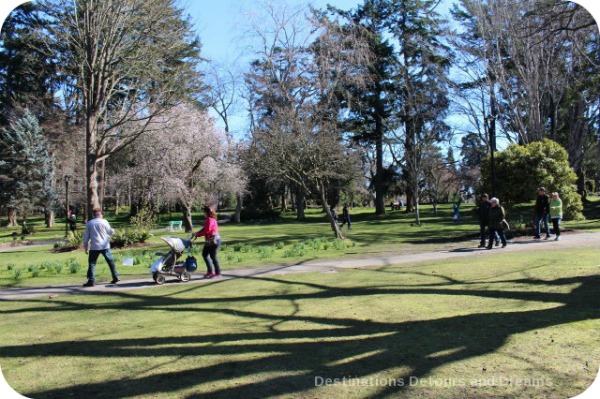 The photos in this post were taken on a early spring weekend. Spring flowers were blooming and trees were starting to bud. People of all ages wandered through the park: families, birdwatchers, runners, cyclists stopping to visit with friends.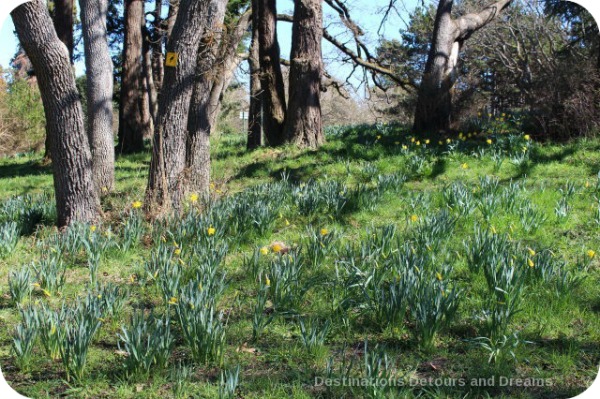 The park was officially established in 1882, but its history goes back further than that. First Nations peoples, Songhees originally called Lekwungen, occupied the land. The bulb of the blue camas plant, which covers the park with blue flowers in April, was an important food source. In 1842, the area around Beacon Hill Park was selected by Governor James Douglas as the site for Fort Victoria. By 1846, a pair of navigational beacons had been placed on the hill to aid mariners approaching Victoria's inner harbour. The beacons eventually became the namesake for the park.
In 1858, Governor Douglas set this space aside for use as a park, based on typical colonial development plans. Europeans were already using the park for horse-racing and cricket. Discussions about the appropriate use of the park date back to the 1860s. Concern was expressed about the depletion of trees being cut for firewood. In the 1880s, there was an attempt to appropriate some land for agricultural use. The City of Victoria began to actively manage the park in the 1880s. A bandstand, benches and Fountain Lake were added. In 1889, architect John Blair was hired to develop a landscape plan. The plan included a mix of native habitats, landscaped area, lakes, bridges, and a zoo.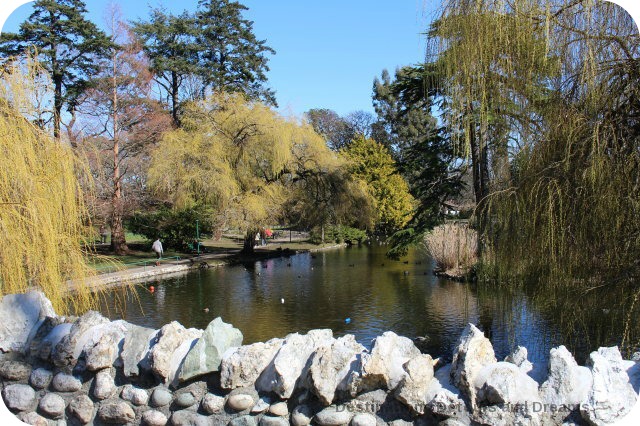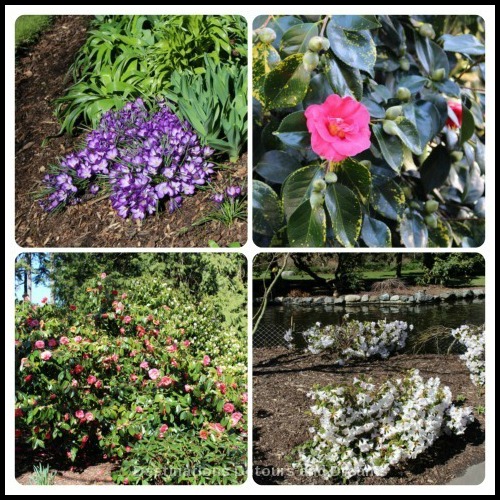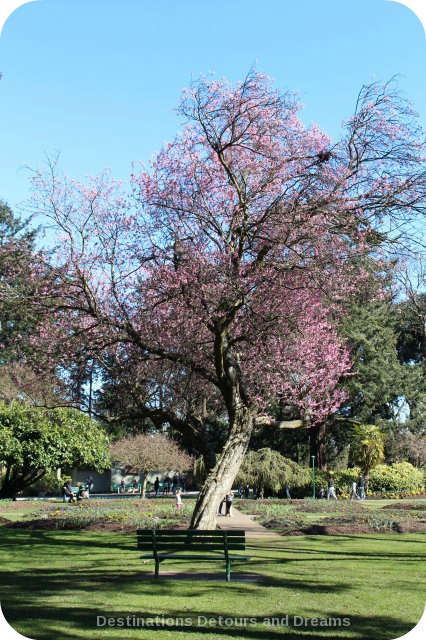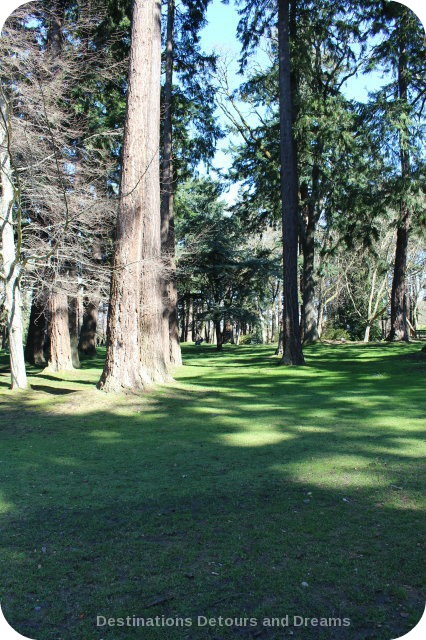 Beacon Hill Park contains both exotic and native trees, such as Arbutus, Douglas fir, Western Red Cedar, birch, willows, maples, and, Garry Oaks, the only native oak trees in Western Canada. The ponds and trees are home to numerous species of ducks, birds, and wildlife. A pair of bald eagles are known to nest in one of the large trees. I came across a group of people holding cameras with long lenses and looking upward at a nest barely visible in the treetops. They weren't haven't much luck seeing the eagle that day, but one woman directed me to the pond and tree where the blue herons could be found. I managed to get a photograph of one in flight.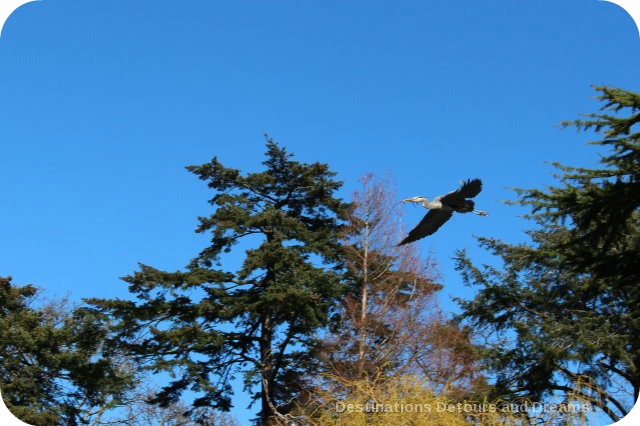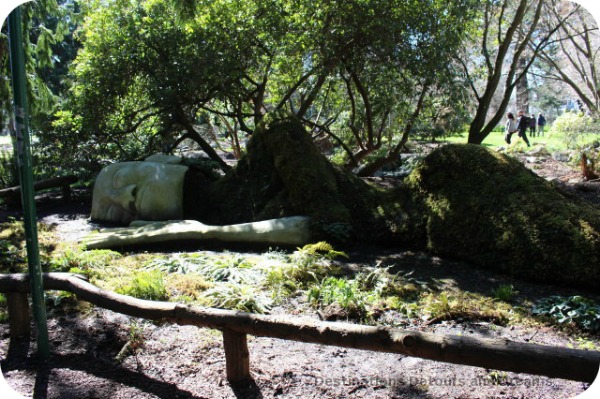 Moss Lady is one of the more recent additions to the park. She is located in a shady clearing behind Cameron Bandshell. She was created in 2015 by City staff and was inspired by the "Mud Maiden" found in the Lost Gardens of Heligan in England. The 11-metre-long Moss Lady is made of cement, boulders, metal pipe, vinyl-coated chicken wire, and a clay-based soil especially designed to have an acidic PH suitable for moss. She is covered with club and cat-tail moss.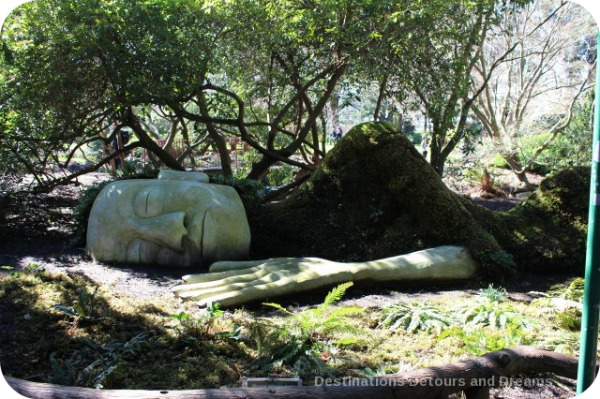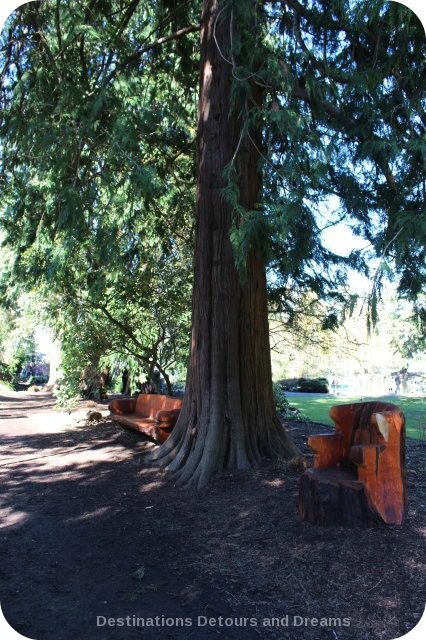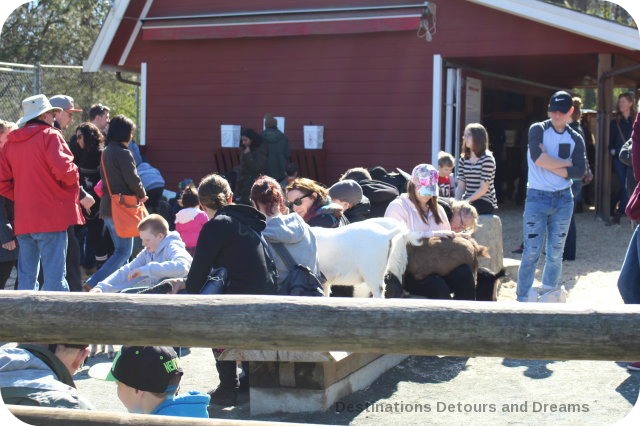 Architect John's Blair's 1889 landscape plan for Beacon Hill Park included a zoo, bear pit, and deer enclosure. The zoo opened in 1890 and operated in various states until 1973 when it was replaced with a children's petting zoo. Since 1985, Beacon Hill Children's Farm has been privately operated by the Koenders family in conjunction with the Beacon Hill Farm Society.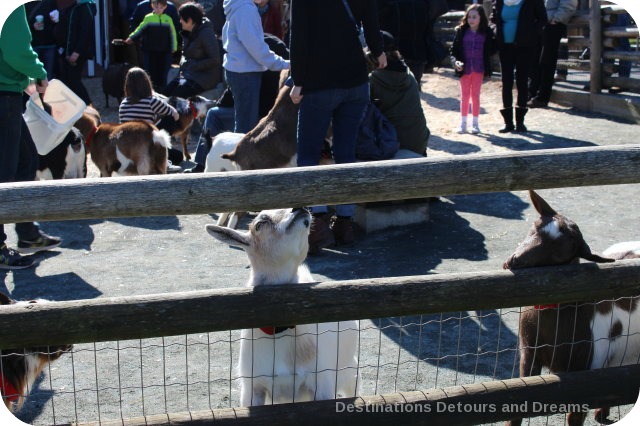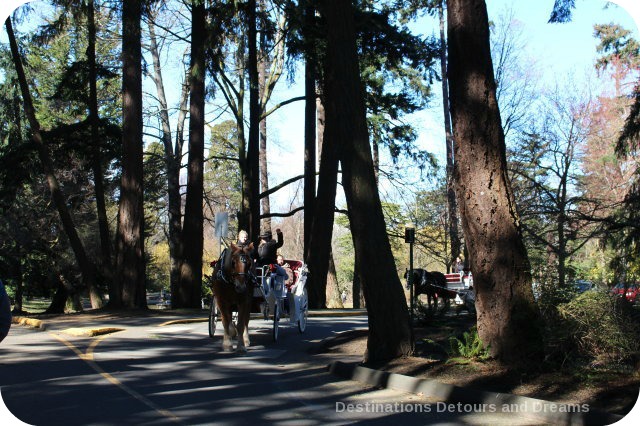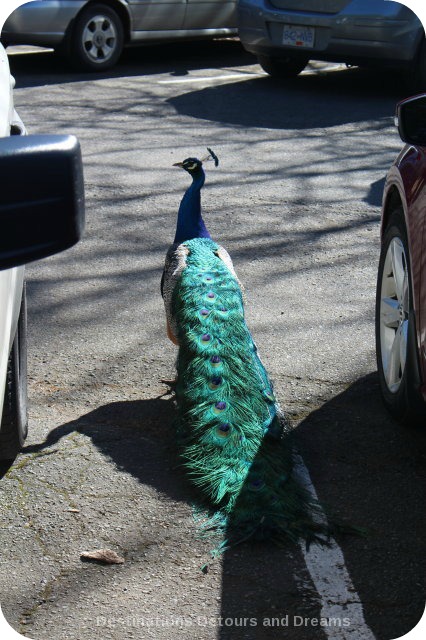 The first peacock in Beacon Hill Park was purchased in 1891. Today, peacocks roam freely in parts of the park.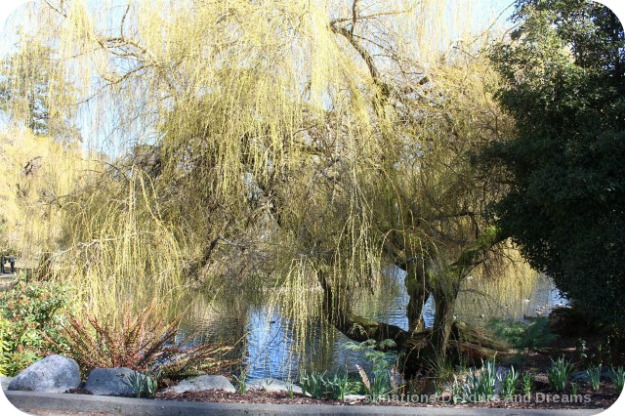 Beacon Hill Park is located in southern Victoria between Douglas and Cook Streets. The northern end of the park is short walk south from the Royal BC Museum. There are roads driving through the park. Parking is available at a parking lot and along the street in some places. Check the location on the Beacon Hill Park website.
If you enjoyed this post, sign up for Destinations Detours and Dreams monthly e-newsletter. Get behind the scenes information and sneak peeks ahead in addition to a recap of the month's posts.
PIN IT