One Sixteen And Good Neighbour Brewing In Winnipeg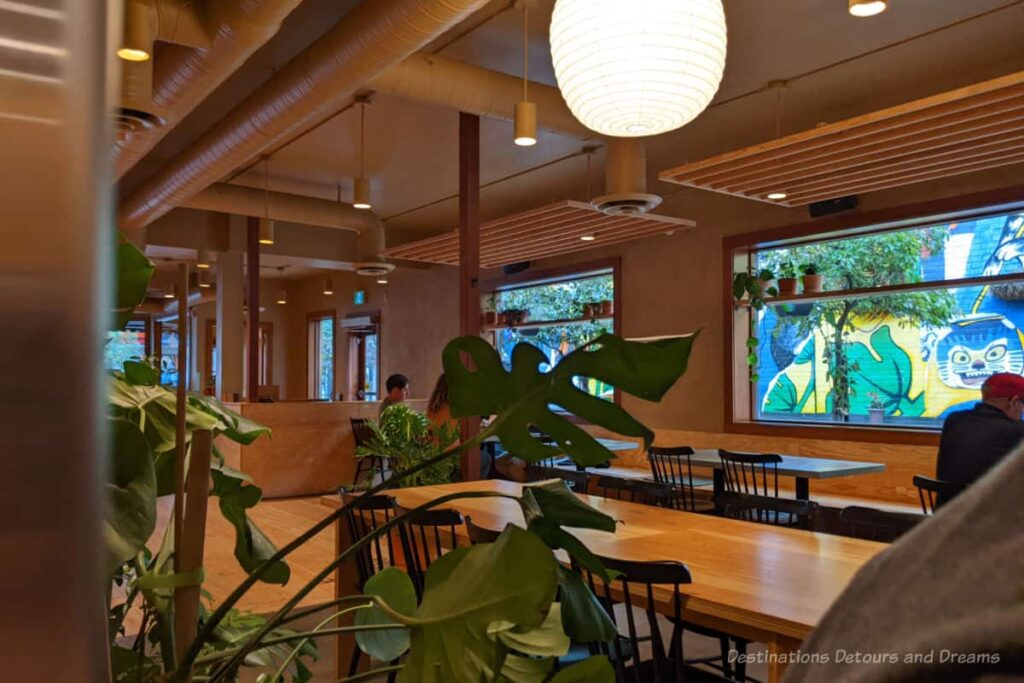 A gathering space featuring elevated pub fare and craft beer in Winnipeg, Manitoba, Canada
One Sixteen is a gathering space in the West Broadway neighbourhood of Winnipeg, Manitoba, Canada that serves elevated pub favourites and also acts as the taproom for Good Neighbour Brewing. It is a collaboration between the co-founders of Good Neighbour Brewing Co. and the chefs behind the food at One Sixteen.
The Space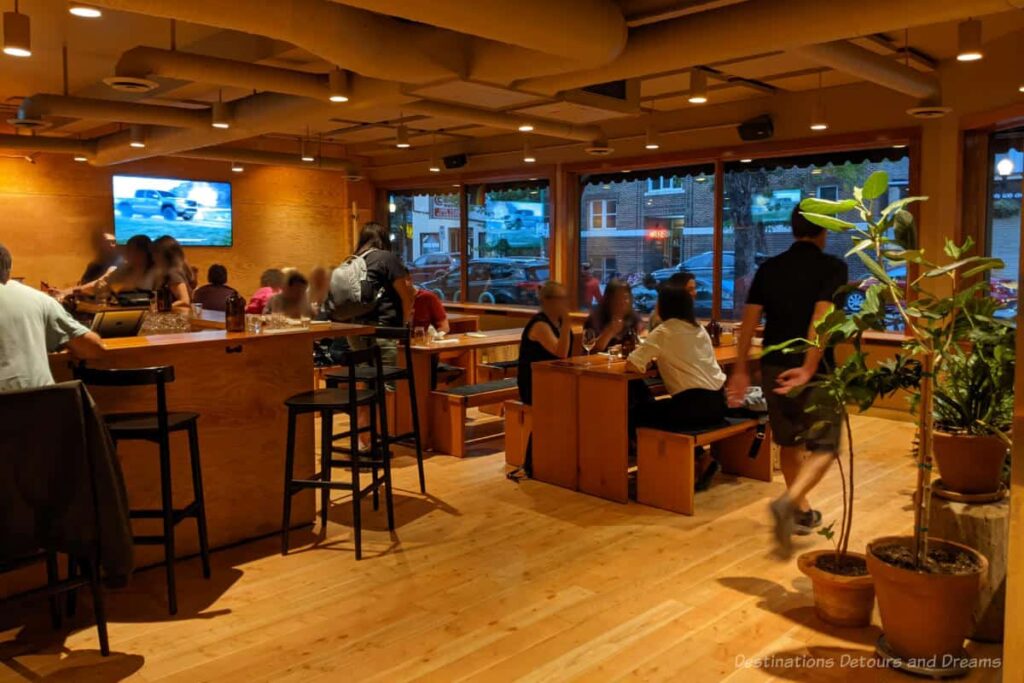 The front of the space houses the bar, shared table seating, and the taproom. The back area features a bit more traditional dining with long shared tables and a few tables for two or four. The area flows openly from front to back so there is little delineation between the two spaces. The same food and drink menu is available throughout.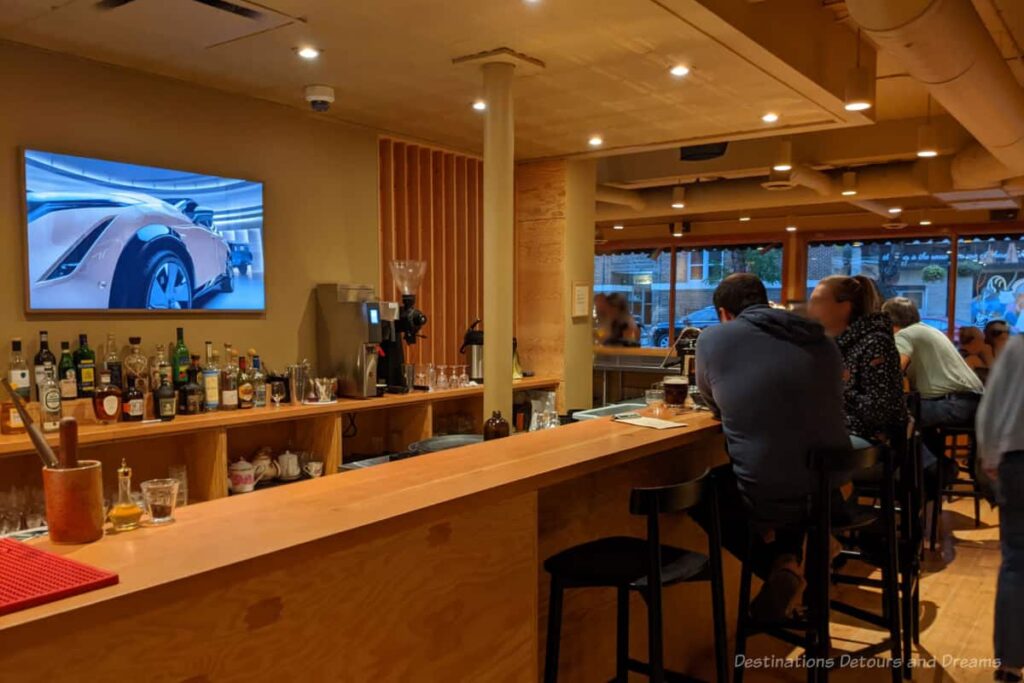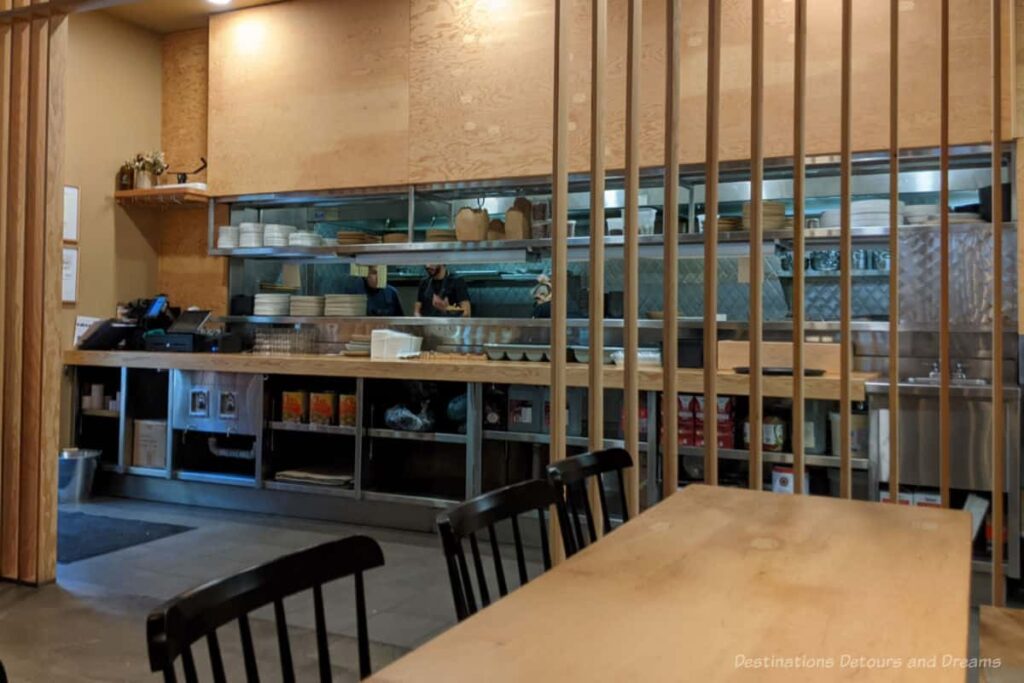 This is a lively spot and can be noisy. It has a welcoming vibe, but it is not the place for a quiet, intimate dinner.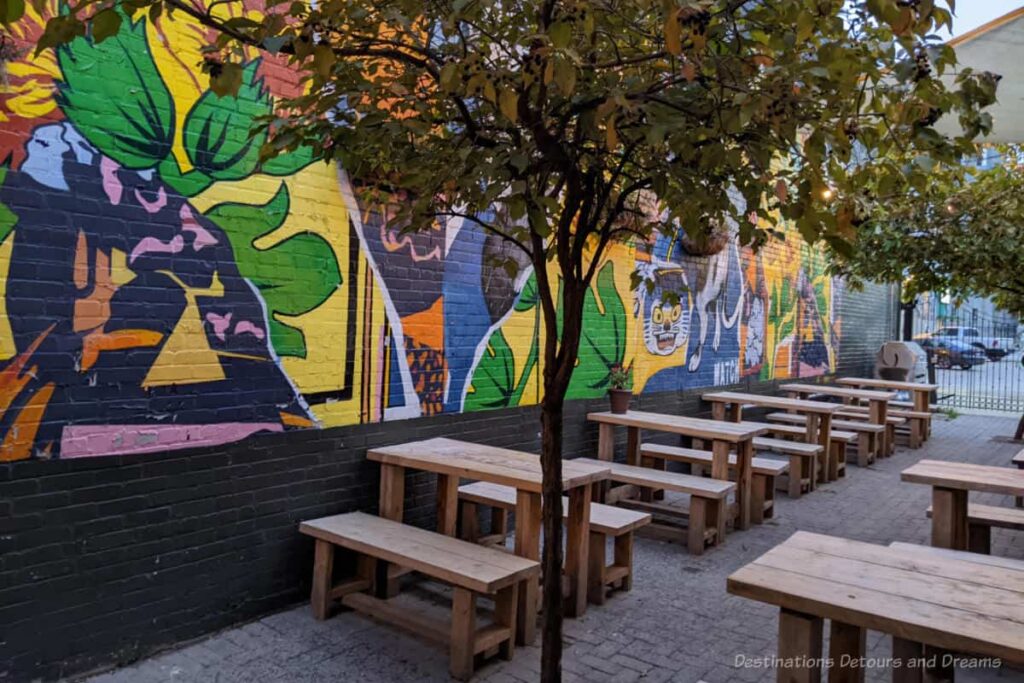 The Food
The menu consists of appetizer/snack items, salads, burgers, sandwiches, and a pasta dish. A British pub influence can be detected in items such as pickled egg, a Manitoba take on a Scotch egg, and a steak and stout pie.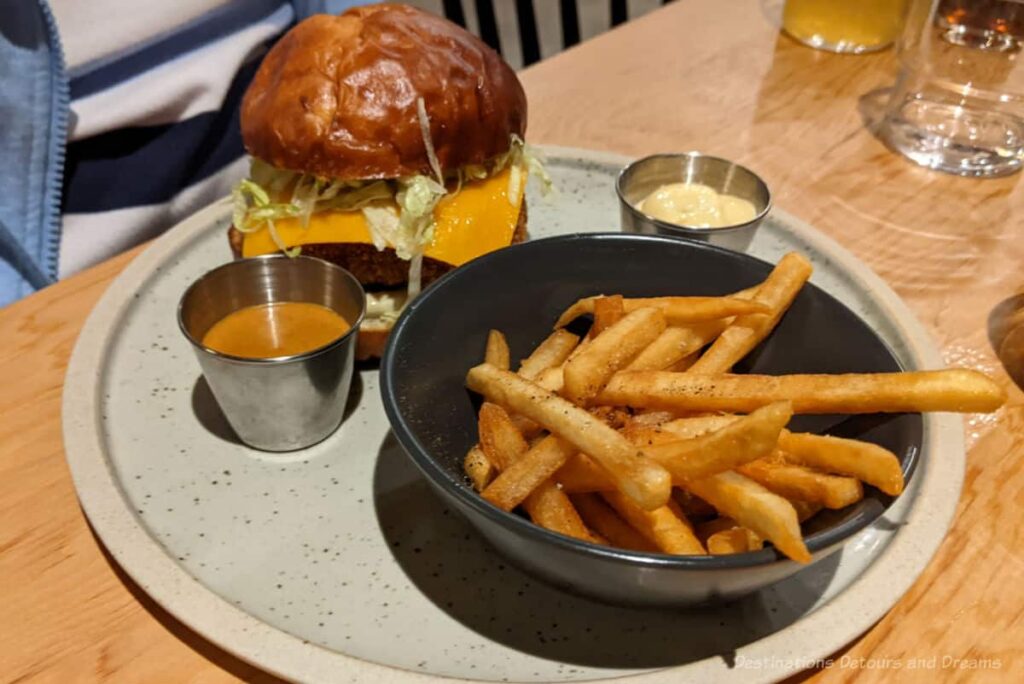 The Beer
Good Neighbour Brewing is a female-owned craft brewery. Their goal is to brew unique, flavourful beers with lower, more mindful alcohol levels, and that are inviting for all levels of beer drinkers. They also sell zero-alcohol Sparkling Hop Water.
They started brewing beer in 2021 in space provided by Oxus Brewing Company. They opened a pop-up taproom at The Beer Can and joined forces with the folks at One Sixteen for a more permanent taproom. In spring of 2021, they opened their own small brewery space next door to One Sixteen along with a bottle shop and tasting room.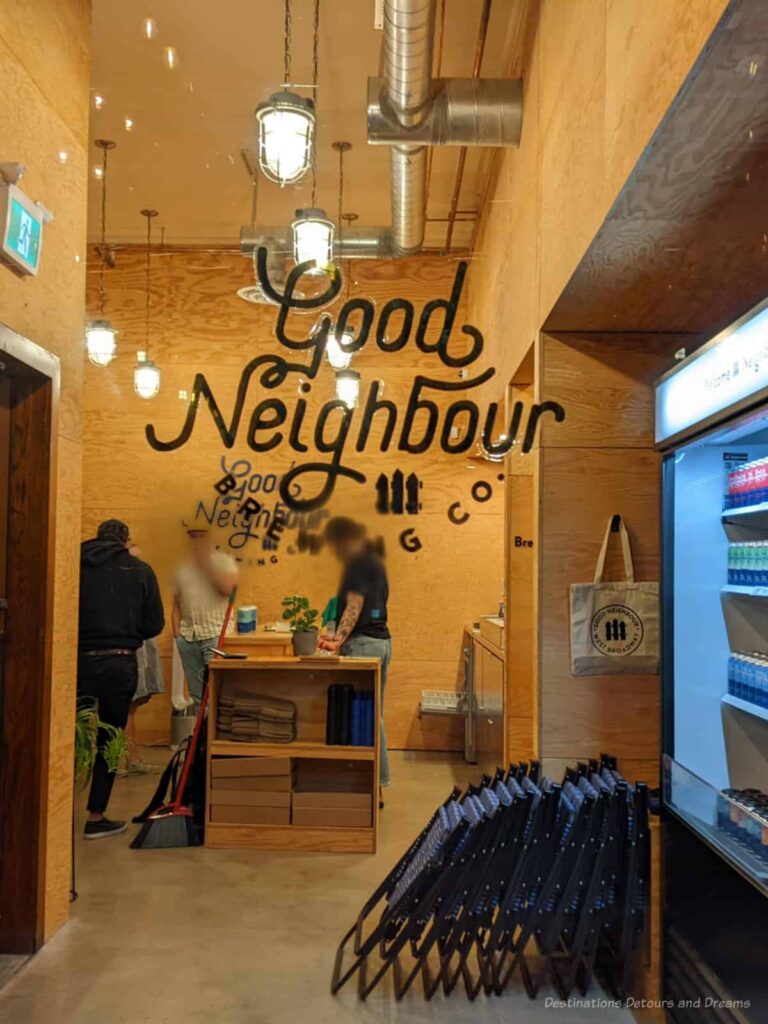 Good Neighbour beers include lagers, ales, and sours. They also brew seasonal and small batch features.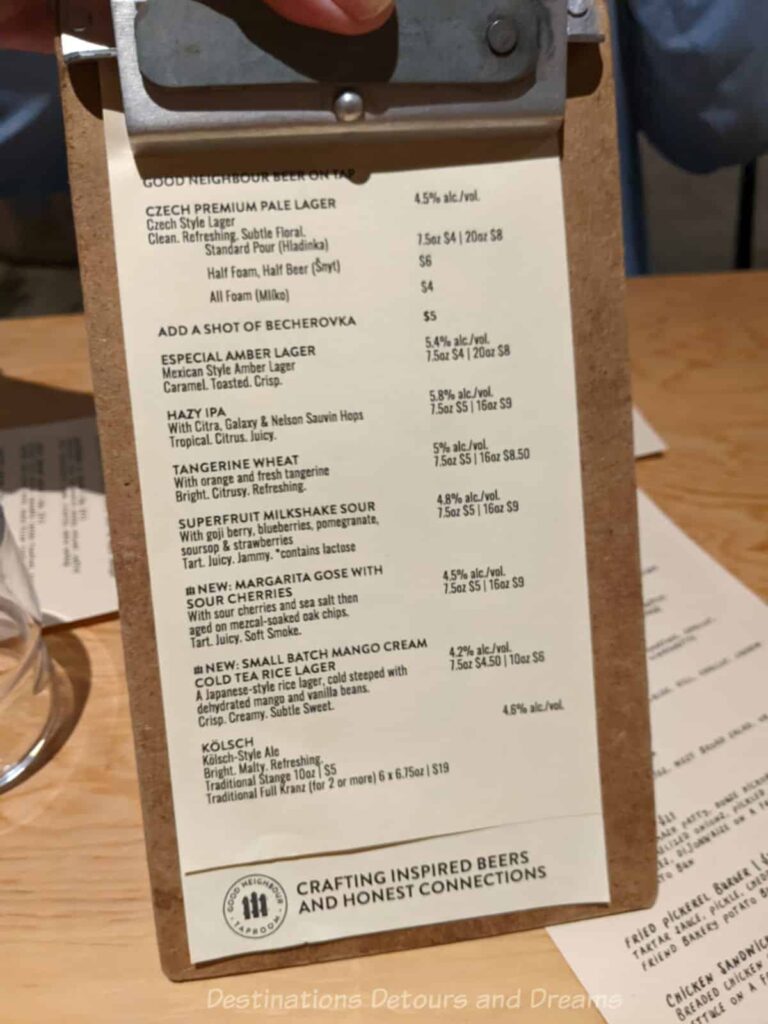 Tasting flights are not available at One Sixteen. They do offer 7.5 ounce glasses of most of the beers on offer with a limit of two such glasses at one time per person. My friend and I created our own tasting flight by ordering four different 7.5 ounce beers between us and asking for extra glasses.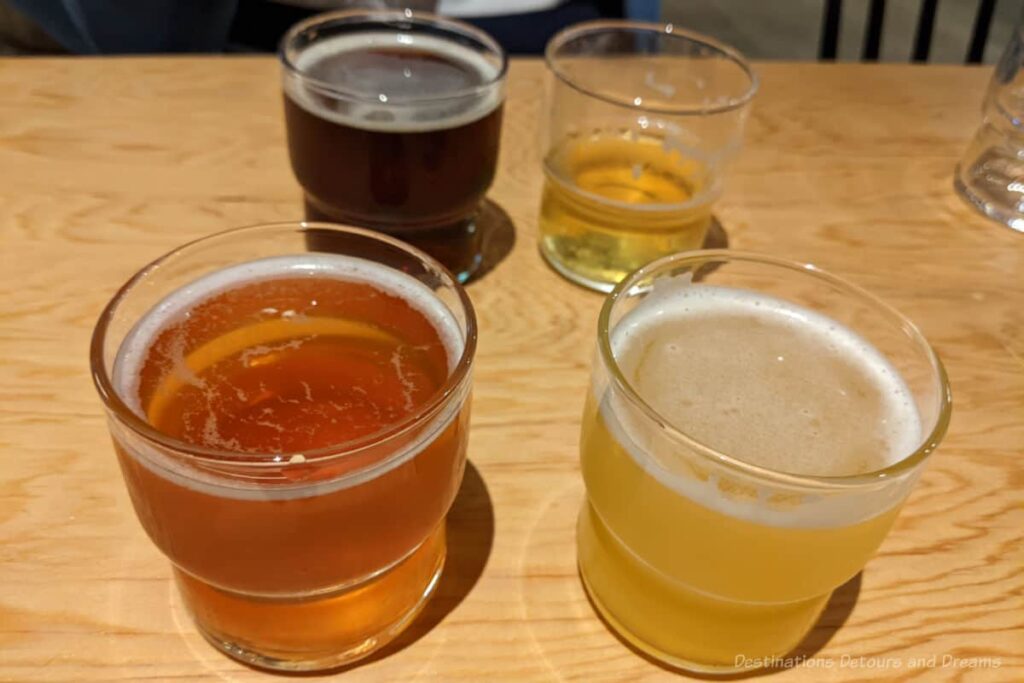 We chose Czech Premium Pale Lager, Especial Amber Lager, Hazy IPA, and Small Batch Mango Cream Cold Tea Rice Lager. The pale lager was our favourite. I found the amber lager and hazy IPA to be so-so, but, as I've mentioned in other posts, everyone's tastes are different and someone else might really enjoy them. Surprisingly, I liked the Mango Cream Cold Tea Rice Lager with its hint of vanilla, but only when I thought about it as something pleasant to drink and not as a beer.
Never miss a story. Sign up for Destinations Detours and Dreams free monthly e-newsletter and receive behind-the-scenes information and sneak peeks ahead.
PIN IT