Dressing Up – Celebrating Canada's New Years Through the Decades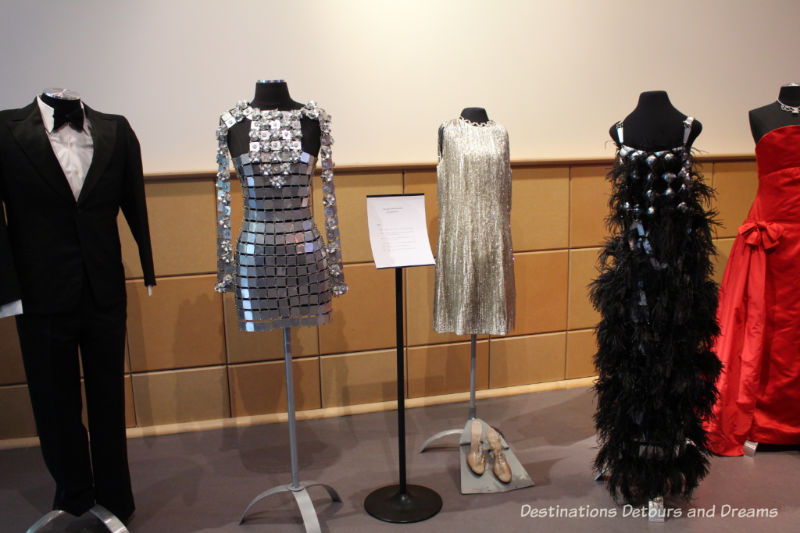 Highlights from the Eve of Elegance Exhibit by the Costume Museum of Canada
This was a temporary, pop-up exhibit that is no longer showing. The exhibit was, however, a good representation of the type of pop-up shows the Costume Museum of Canada stages. See their website or Facebook page for any current or upcoming shows.
The earliest recorded New Year's celebrations date back over 4,000 years to ancient Babylon. Since then, traditions to welcome the new year and bring good luck and good fortune in the year ahead have varied over time and by country. Elegant formal parties came into vogue in the late 1800s and are still in fashion today. Although the tradition remains, the style of those fancy dresses and tuxedos has changed over the years.
This fall the Costume Museum of Canada staged a pop-up exhibition in Winnipeg, Manitoba called The Eve of Elegance highlighting the styles of fancy dress in Canada over the decades and I had the chance to see the style changes over the years.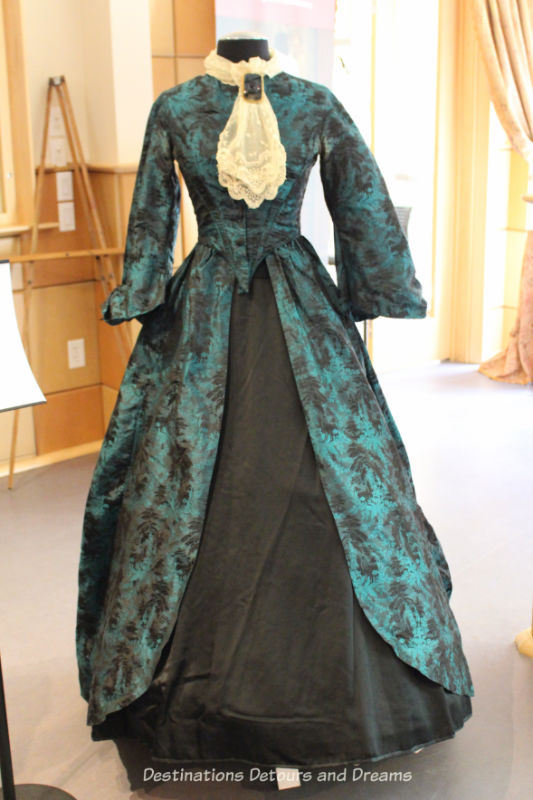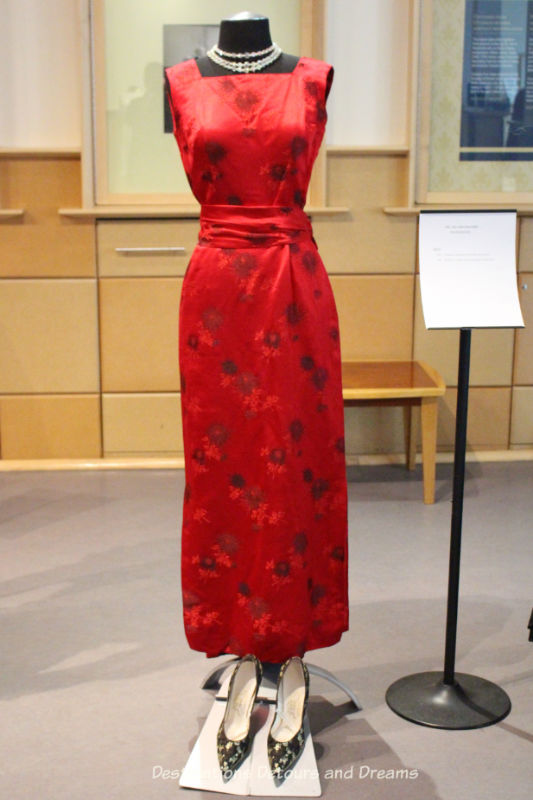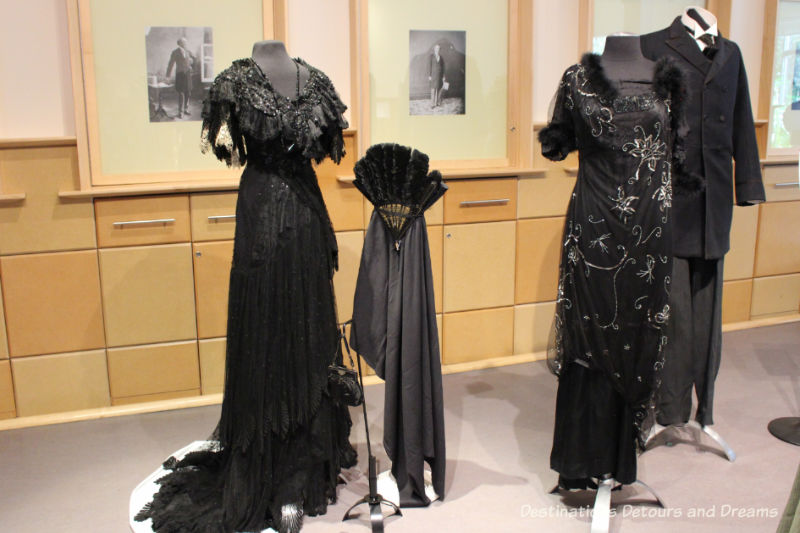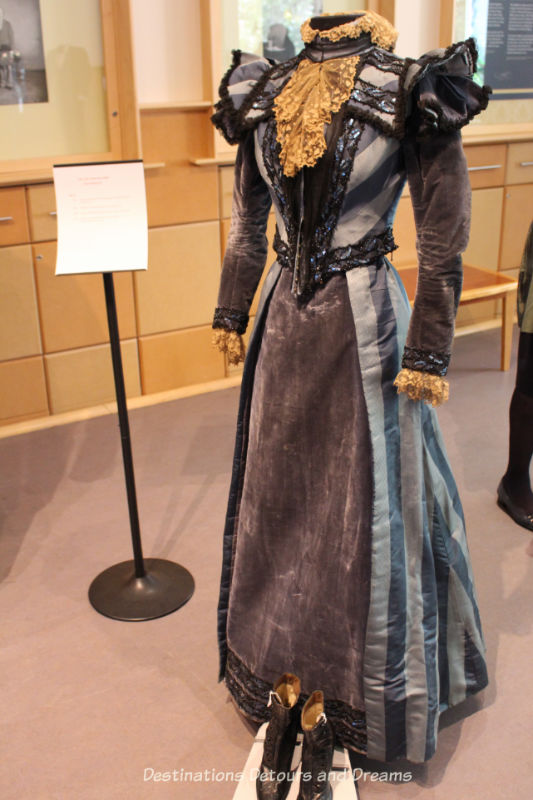 Boots as standard footwear for ladies went out of style during World War I. Hemlines were higher so they could walk the streets to work. This created a gap between the top of the boot and the hem of the dress. Shoes came into vogue.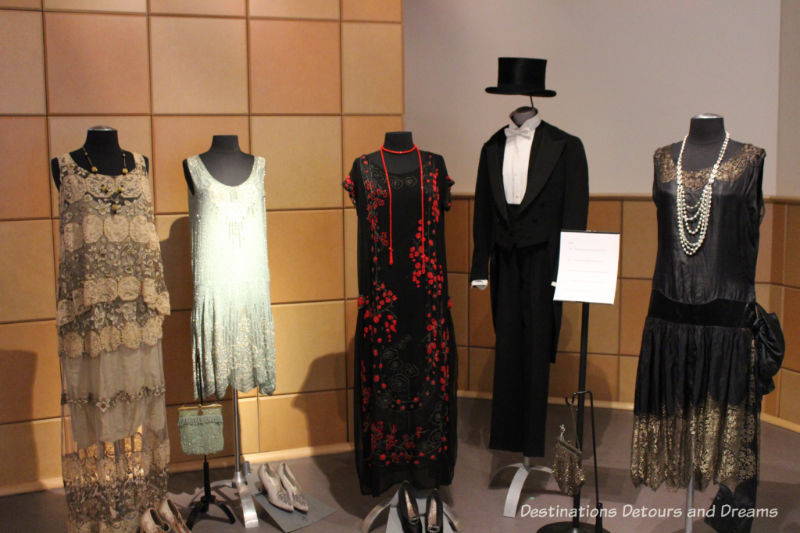 The "flapper" look came into fashion in the second half of the 1920s. By then corsets were out of style and chests were bound.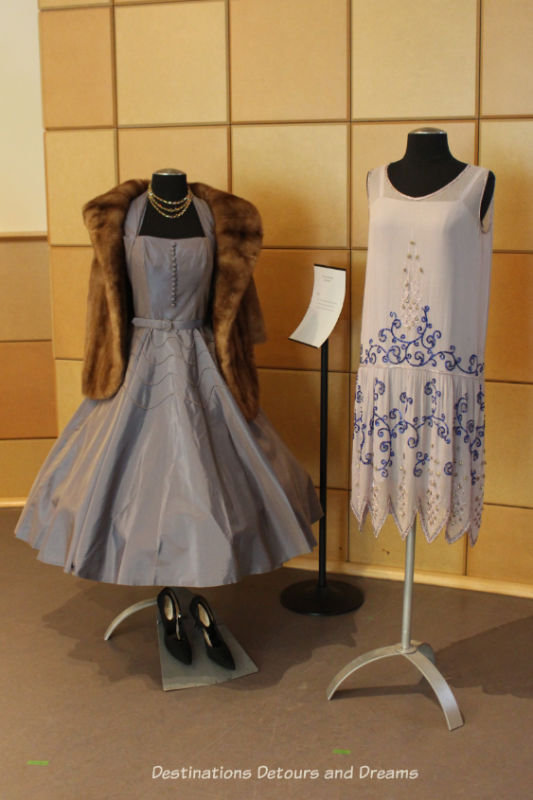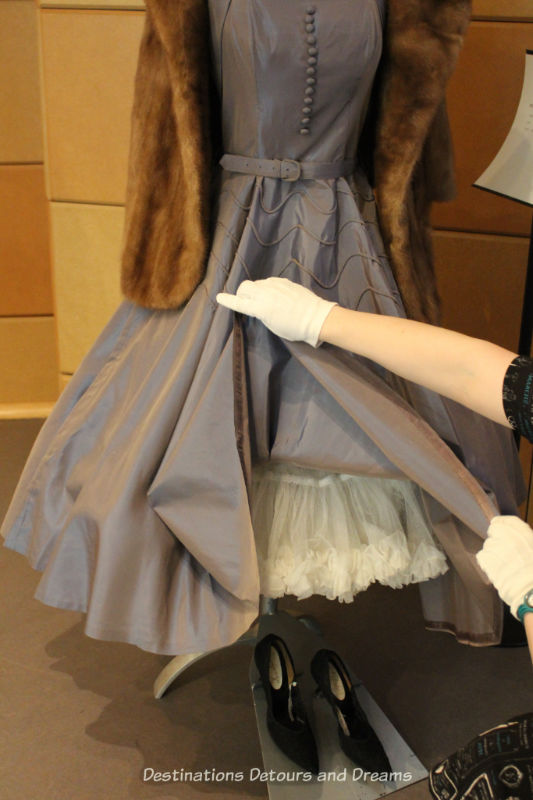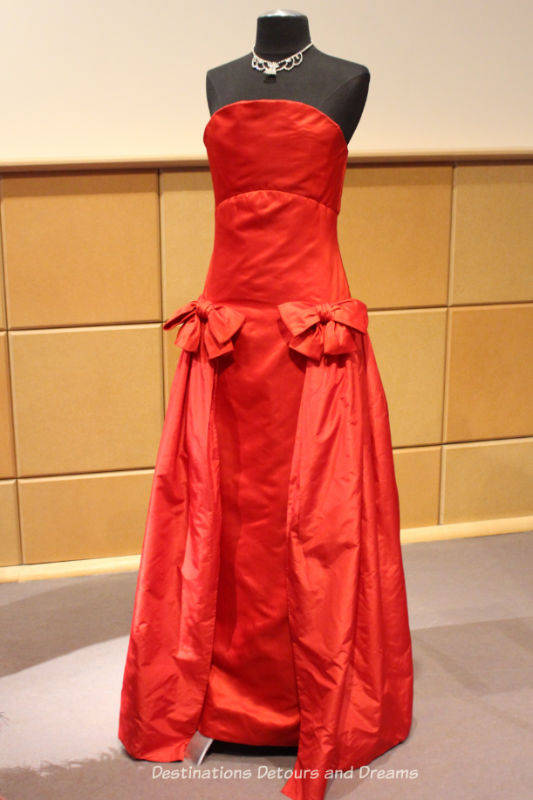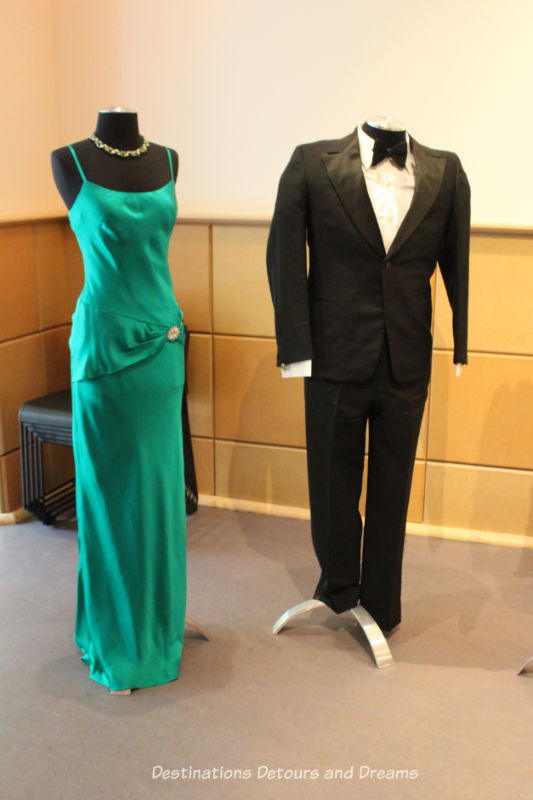 The Costume Museum of Canada in Winnipeg, Manitoba seeks to preserve and exhibit the costumes worn by the people of Canada over the decades. It has over 35,000 artifacts in its collection. With no permanent gallery space, it makes its collection available to the public through pop-up exhibits, heritage fashion revues, and educational programs.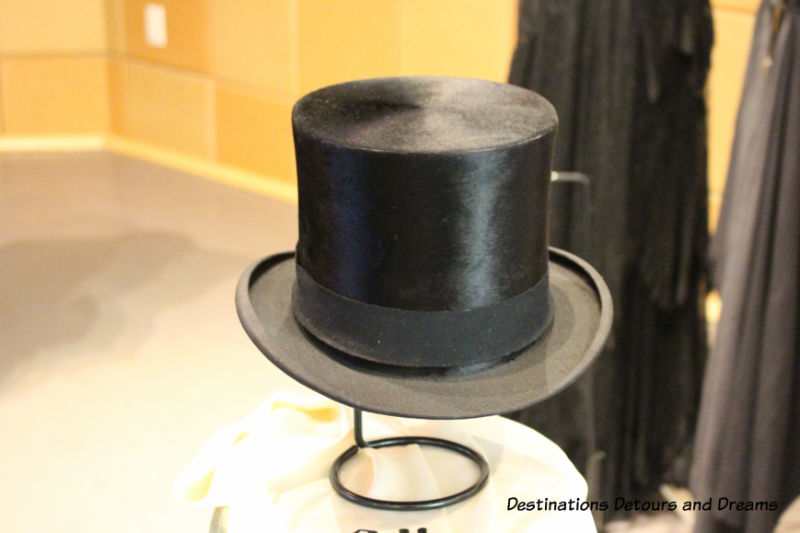 Will your New Year's Eve be one of elegance? What will you be wearing?
PIN IT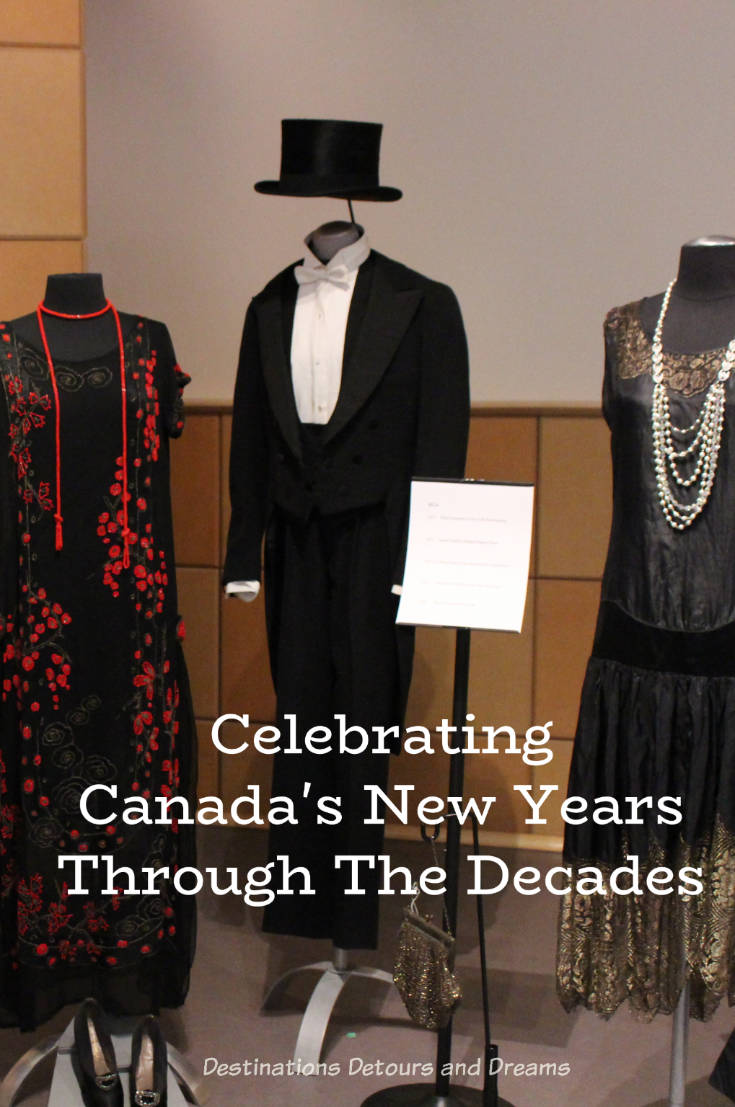 Never miss a story. Sign up for Destinations Detours and Dreams monthly e-newsletter and receive behind-the-scenes information and sneak peaks ahead.