Nitobe Memorial Garden: An Authentic Japanese Garden in Canada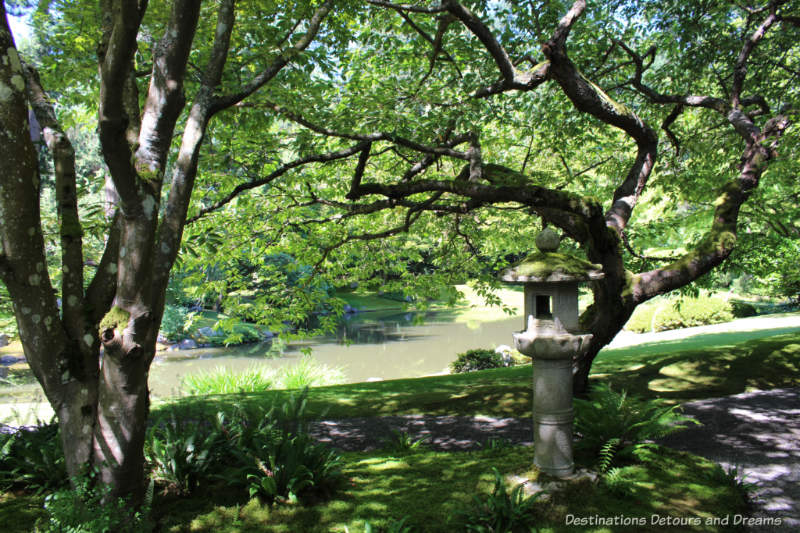 Nitobe Memorial Garden at the University of British Columbia campus in Vancouver, British Columbia
The Nitobe Memorial Garden on the University of British Columbia campus in Vancouver, British Columbia, Canada is considered to be one of the most authentic Japanese gardens in North America and among the top five outside Japan. The Shinto-style stroll garden is nestled in two acres of native British Columbian forest. The garden is based on a counter-clockwise design that follows the way of the moon, rather than the sun. The garden may be interpreted as a symbolic journey through life.
Each tree, stone and shrub has been deliberately placed. The creators incorporated many native trees and shrubs, trained and pruned in typical Japanese fashion. Other plants, such as some maple and cherry trees and most of the azaleas and irises were imported from Japan. In a Japanese garden, there is harmony among natural forms and a balance between masculine and feminine forces.
The garden honours Inazo Nitobe, a Japanese scholar, educator, and diplomat who lived from 1862 to 1933 and whose goal was to "become a bridge across the Pacific."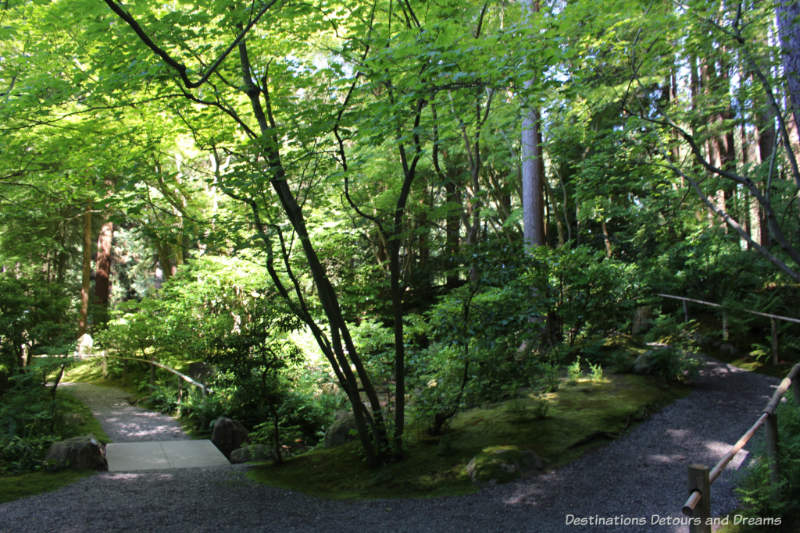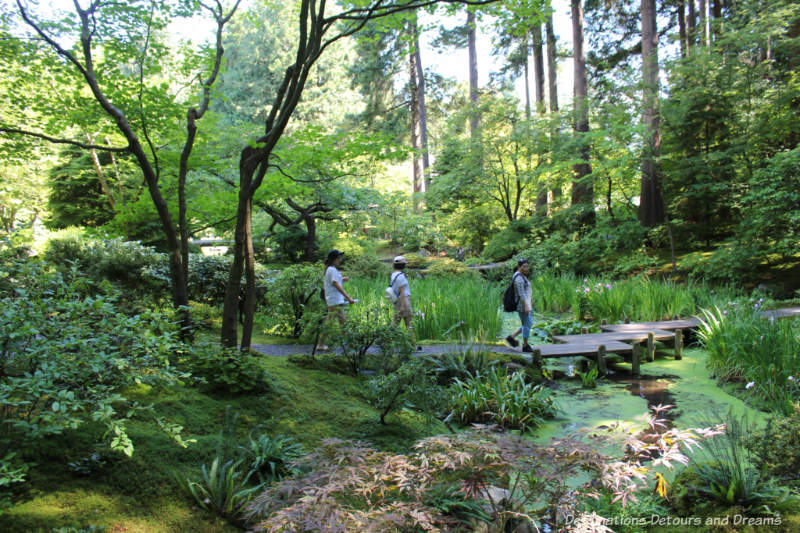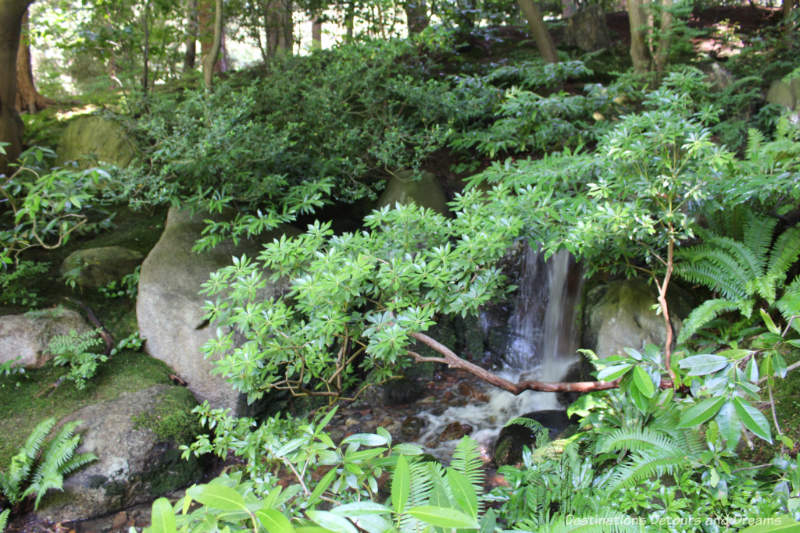 Stone lanterns are an important part of Japanese gardens and symbolize light dispelling darkness. Often placed at the junction of paths, they indicate choices in life. For some, walking around circular-designed lanterns is like saying a prayer.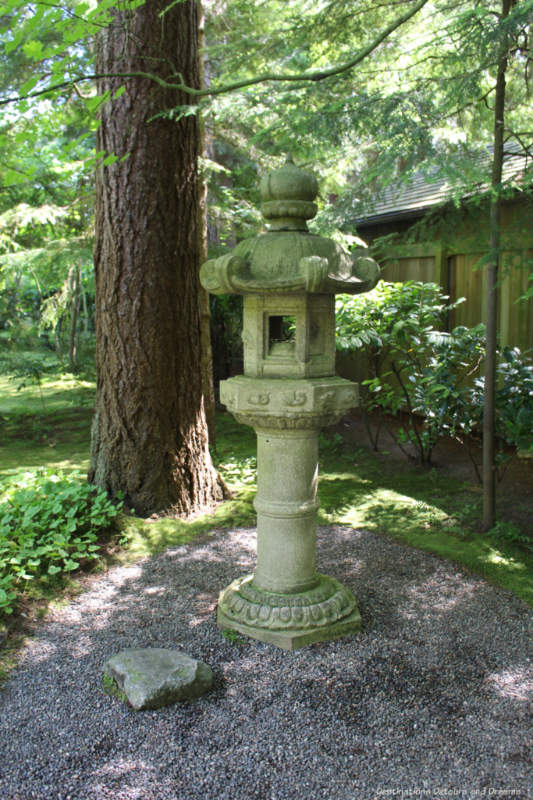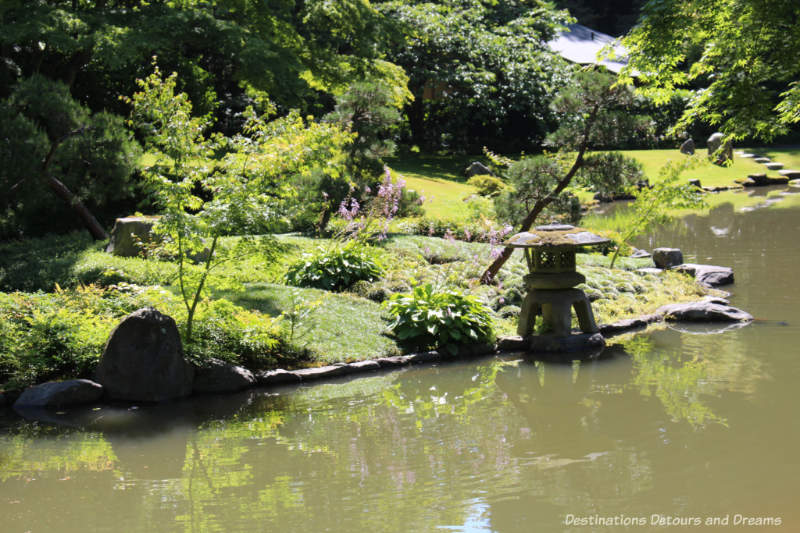 The snow viewing lantern (yukimi doro) at the edge of Island of Eternity may represent the Mother figure. The island is in the shape of a turtle, a symbol of longevity, and strategically placed rocks represent the turtle's flippers, head and tail.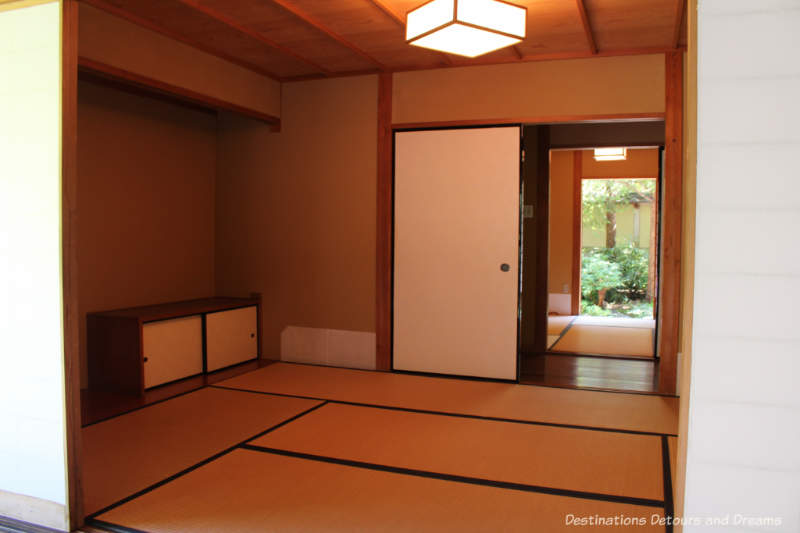 Tea ceremonies are held at several times during the last Saturday of the month May through September.
The Nitobe Memorial Garden is open April through October. You can purchase a ticket for entrance to the Nitobe Memorial Garden only, or one that provides admission to both the Nitobe Memorial Garden and the UBC Botanical garden. Brochures are available to guide you on your symbolic journey through the garden and explain what you see. Benches are situated at several points to allow you to sit and enjoy your surroundings. The benches are generally wide enough to seat five people, the traditional number of the tea party – a host and four guests. Whether you fully complete the symbolic journey or simply admire the beauty, the garden is a peaceful, tranquil place that encourages you to slow down and appreciate your surroundings.
Never miss a story. Sign up for Destinations Detours and Dreams free monthly e-newsletter and receive behind-the-scenes information and sneak peaks ahead.
PIN IT