Wine in the Garden: Rustic Beauty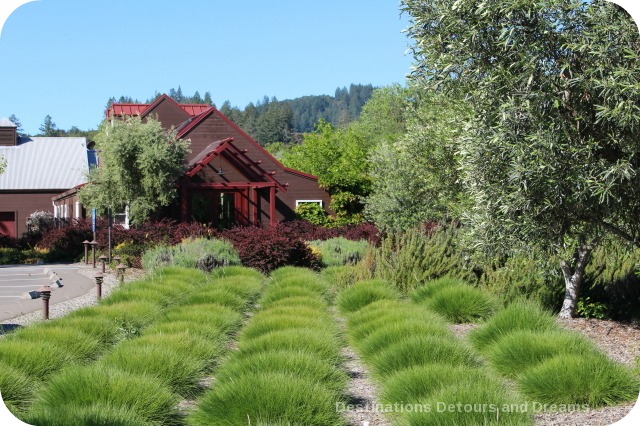 A visit to Truett Hurst winery in Dry Creek Valley, California
Dry Creek Valley in Sonoma County, California has over 70 wineries. The wine-making areas of Russian River and Alexander Valley are next door. Sonoma Valley and other wine-making areas in the county are not far. With so many to choose from, selecting which wineries I'd visit while in the area for a few days was overwhelming. Tammy of Savor Healdsburg food tours recommended Truett Hurst because of its beautiful grounds. Dry Creek Valley boasts scenic countryside and produces premium wines. Truett Hurst proved to be a good place to enjoy both.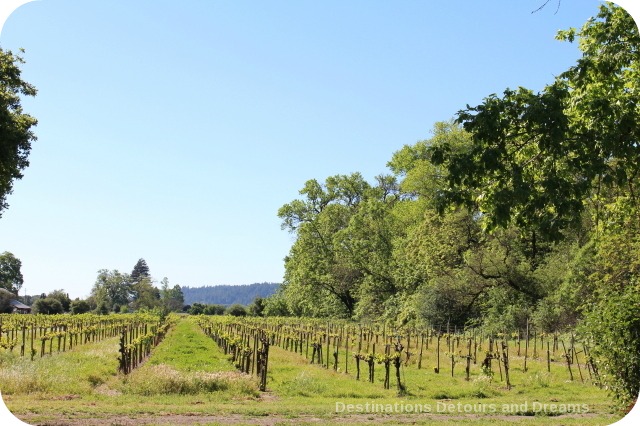 Truett Hurst has Zinfandel and Petite Sirah vineyards. Dry Creek Valley has one of the densest concentrations of Old Vine Zinfandel in the world. In the 1800s, Italian immigrants brought personal cuttings of Zinfandel grapes with them. They also planted Petite Sirah. Truett Hurst used cuttings from Old Vines to start their vineyard.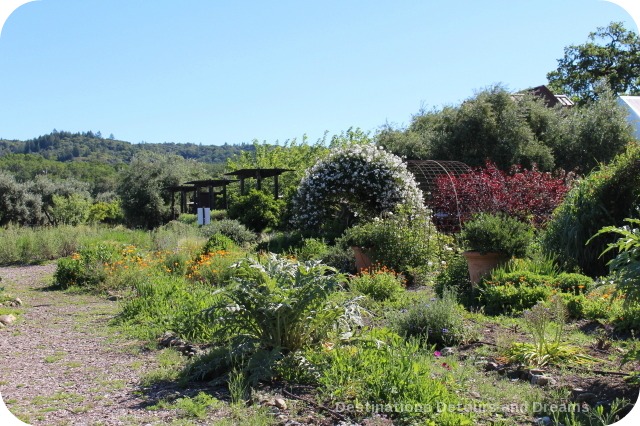 Five of the twenty-six acres at Truett Hurst are devoted to gardens. There are olive trees, vegetables, herbs and flowers. I asked what was done with the vegetables raised. At the current time, they are used exclusively by winery staff.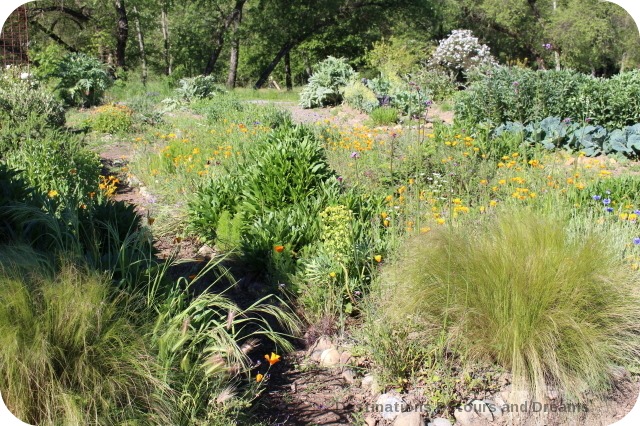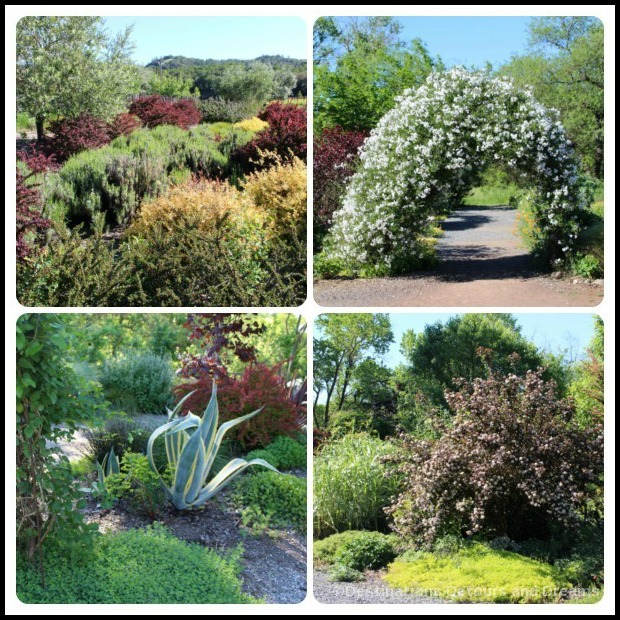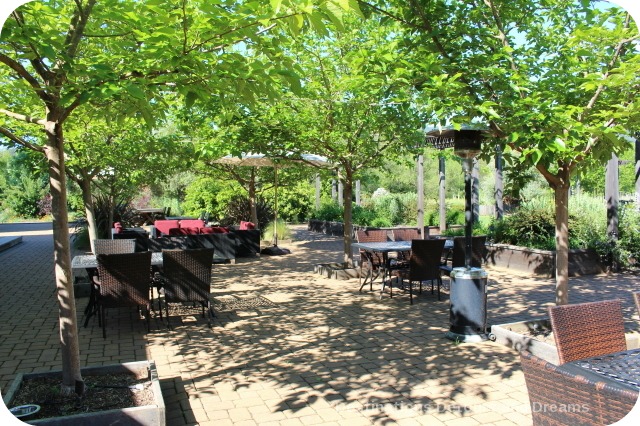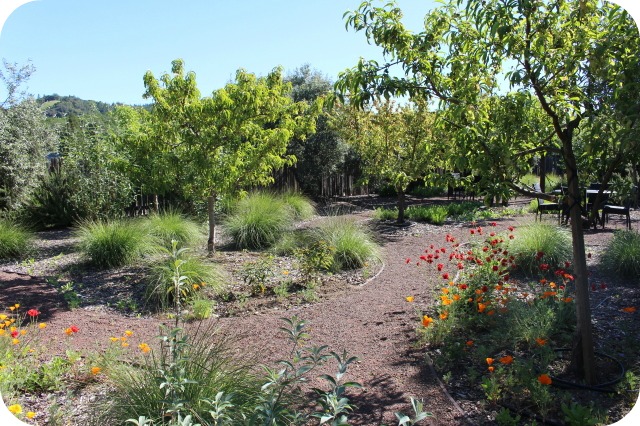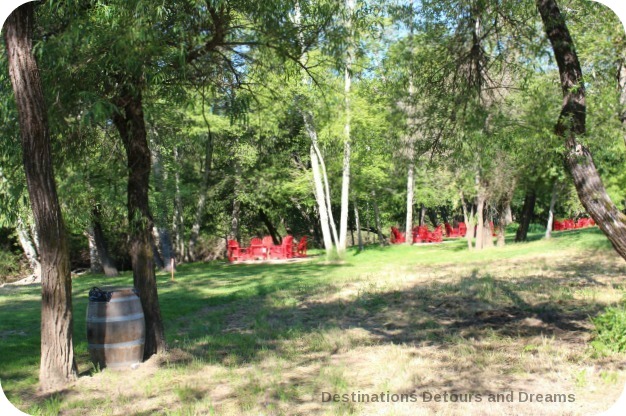 In addition to the patio areas, there are spots to relax in a natural setting overlooking the creek. The picnic chairs can be reserved by wine club members and are usually booked solid on nice weekend days. Picnic food is available for sale in the tasting room.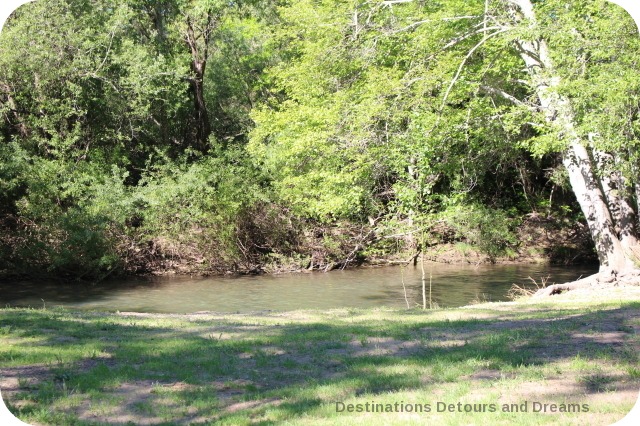 Salmon and trout live in the creek. You may also see ducks and otters. The seats along the creek are especially popular in late fall when the salmon are spawning.
Truett Hurst was formed in 2007 with a vision to create world class wines using biodynamic farming principles. I know very little about biodynamic farming. What I've gathered from my research is that it is similar to organic farming with an added spiritual aspect, where all of nature (and the farm) is viewed as an interconnected whole. It is about being self-sustaining and regenerative. The farm is organized so waste from one area becomes energy for another. Plant diversity, composting, crop rotation and an assortment of animal life are components of biodynamic farming, as is being in tune with the rhythms of nature, such as the phases of the moon.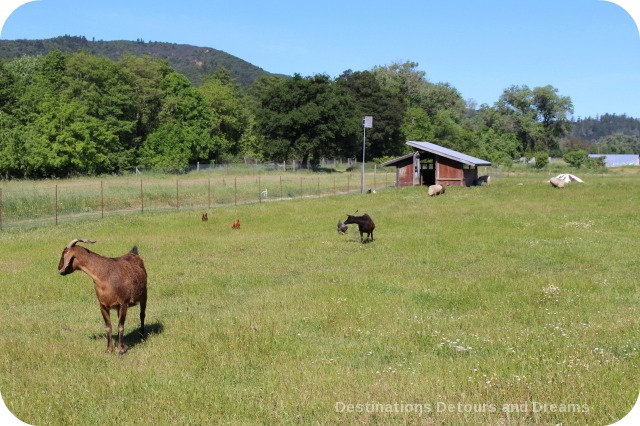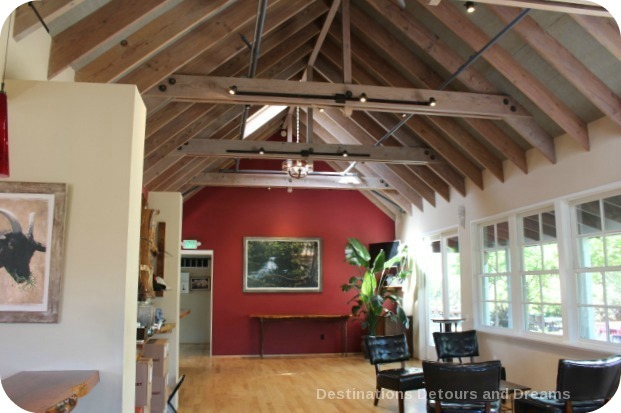 I did more than enjoy the scenic grounds. I sampled some wine. There were nine wines on the tasting menu. I tried four. The 2014 Bluebird Sauvignon Blanc (described as tasting of passion fruit, white pepper, tangerine, guava and gooseberry) was crisp. The 2014 White Sheep Pinot Noir (described as tasting of cherry, raspberry, crushed rose petals, vanilla bean and toasted fresh bread) was a light-tasting red. I enjoyed the fuller bodies of the 2014 Bradford Mountain Grist Vineyard Zinfadel (described as tasting of mountain grown ripe red fruit, bramble raspberry, black pepper and leather spice with tasted oak) and the 2014 Dragonfly Red Blend (a blend of syrah, zinfandel and petite sirah described as tasting of dark bing cherries and ripe red fruits with toasty oak aromas).
The Truett Hurst tasting room is open 10 to 5 daily. The grounds are a lovely place to linger.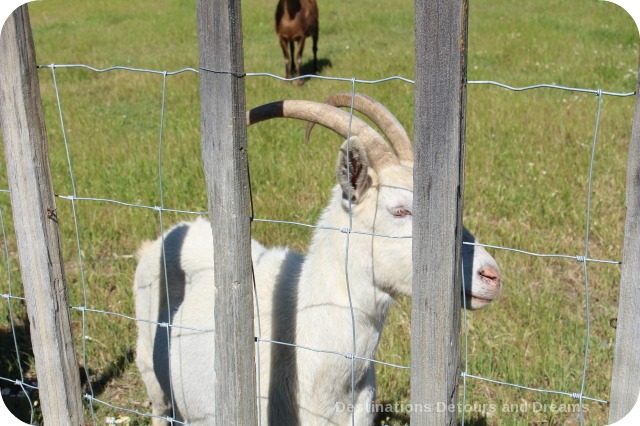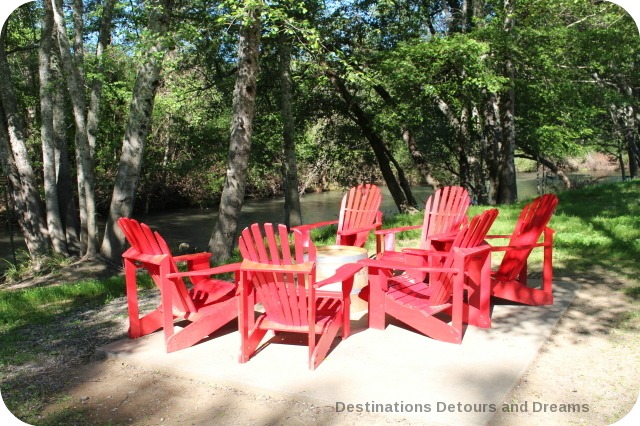 PIN IT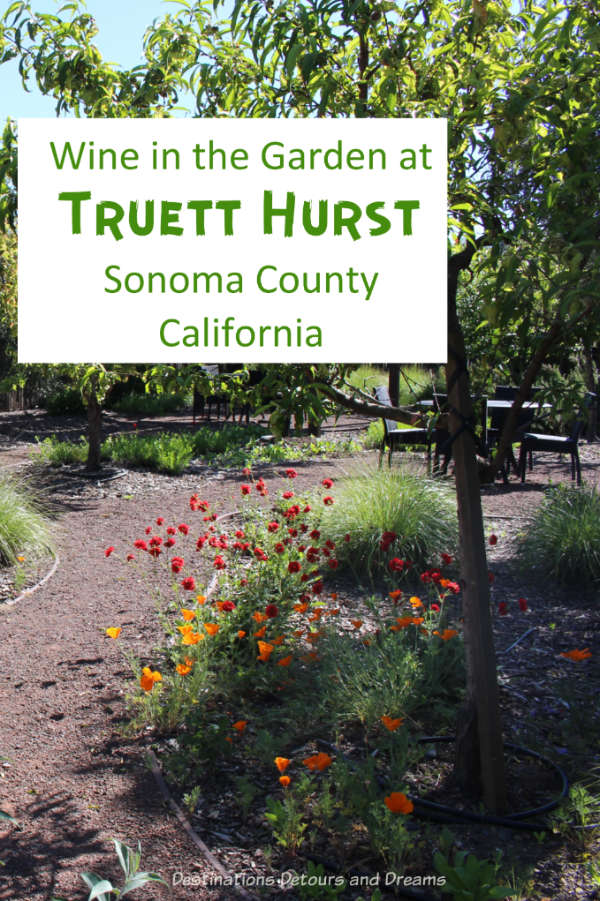 Destinations Detours and Dreams monthly e-newsletter contains behind the scenes information, sneak peeks ahead, travel story recaps and more. SIGN UP HERE