Botanical Gardens In The Heart Of Alaska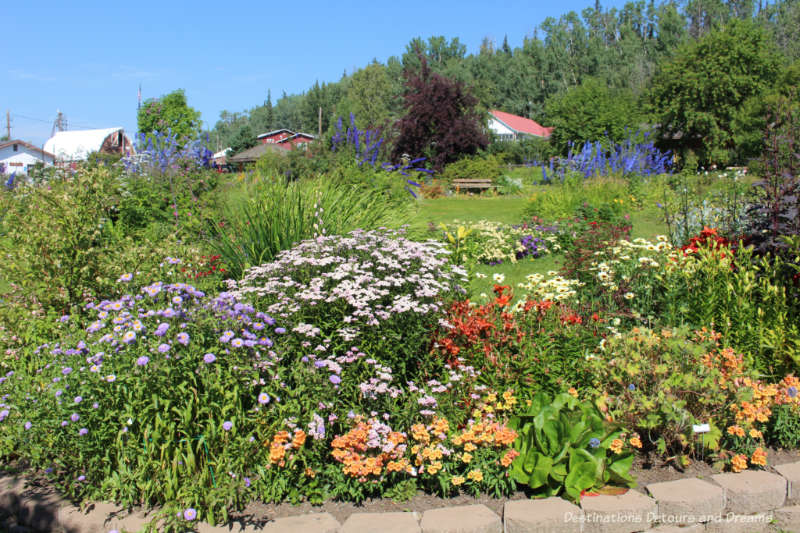 The Georgeson Botanical Garden in Fairbanks, Alaska
(Disclosure: Thanks to Explore Fairbanks for hosting my stay in Fairbanks. Observations and opinions, as always, are my own.)
Gardens were not among the first things that came to mind when I began planning a summer trip to Fairbanks, Alaska, but reading about Georgeson Botanical Garden peaked my interest in both the botanical garden and horticulture in this area of the world.
The mission of Georgeson Botanical Garden is "to discover, share knowledge, and inspire people about high-latitude horticulture." Located at latitude 64.8 in Alaska's interior, agriculture in Fairbanks faces a few challenges. The growing season is short but intense with close to 24 hours of sunlight for several months. The length of daylight from mid-May to near the end of July varies from 19 to almost 23 hours with the remaining part of the day being "civil twilight", meaning it never gets completely dark. This intensity results in vegetables of record sizes and increased sweetness.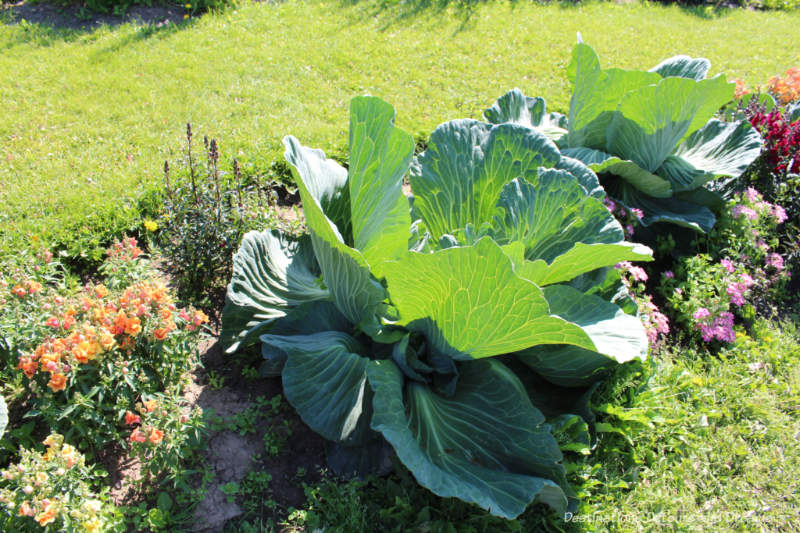 Alaska has been known for its giant vegetables, the most famous being the cabbage. Not all cabbages grow huge in Alaska, but one cultivar, O-S Cross, sometimes called Flat Top, has the potential to grow very large. Other vegetables that can grow quite large include broccoli, zucchini, and turnips.
Georgeson Botanical Garden is located at the Fairbanks Experiment Farm and is part of the University of Alaska Fairbanks. Although it began in 1989 as a research, educational, and public outreach program, its roots go back to 1898 when the Secretary of Agriculture sent Charles Christian Georgeson to Alaska to explore the state's agriculture potential and determine if there could be farming to sustain a human population. Georgeson established seven agriculture experiment stations, the first in the then-capital Sitka. The Fairbanks station was established in 1906 and is one of only two still remaining. (The other is in Matanuska.) The purpose of the stations was to learn which crops grow best, develop production techniques, and share knowledge with locals.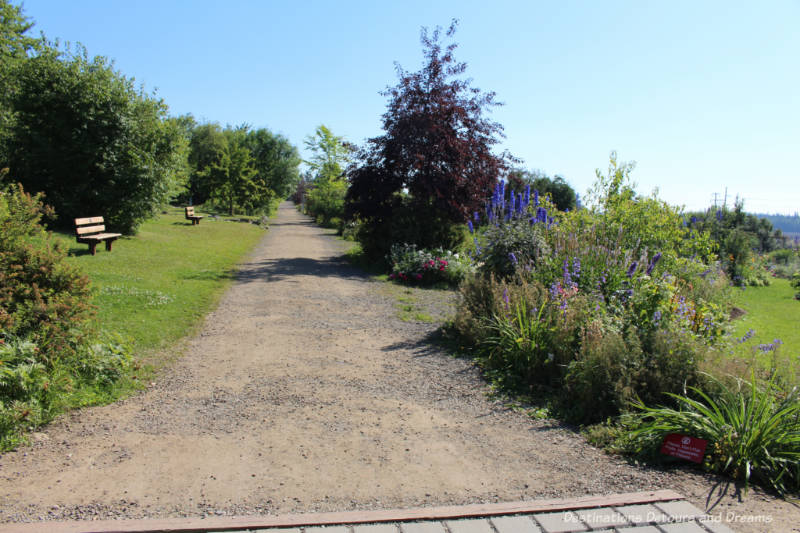 The Display Garden is the first garden area you encounter. It highlights varieties that have performed well in past experimental plant trials. It includes plants such as peonies, violets, columbines, dahlias, sweet peas, lilacs and daylilies.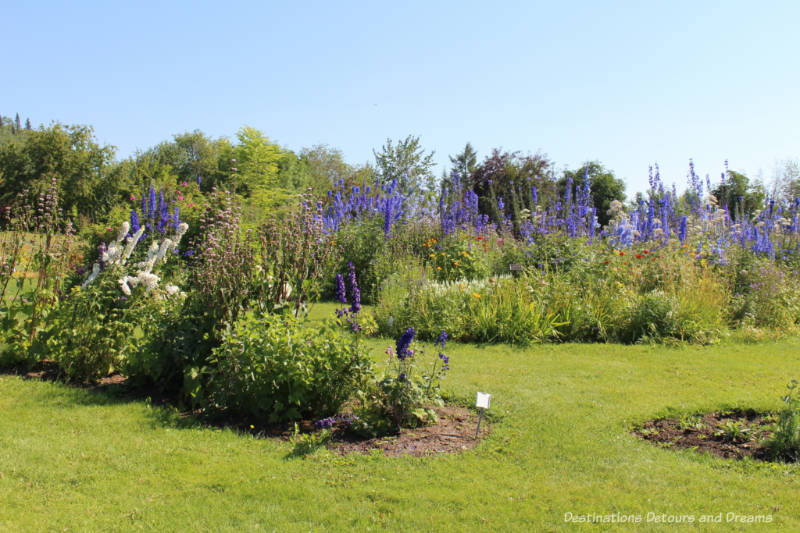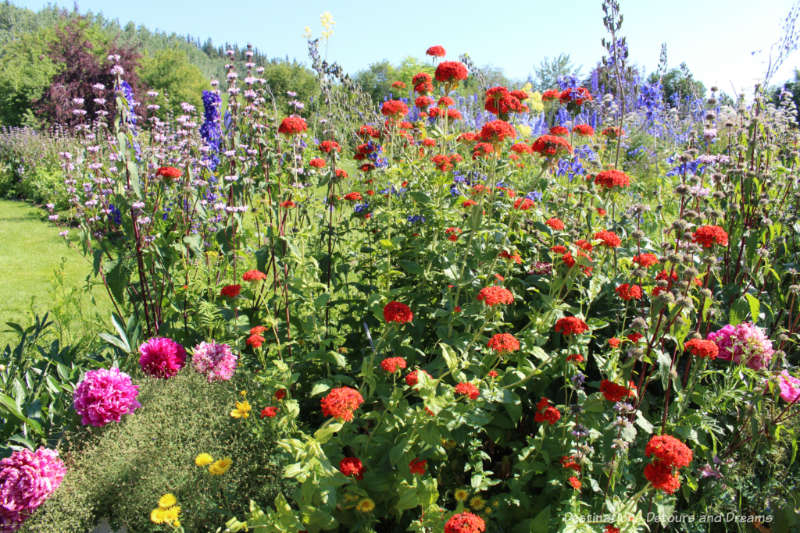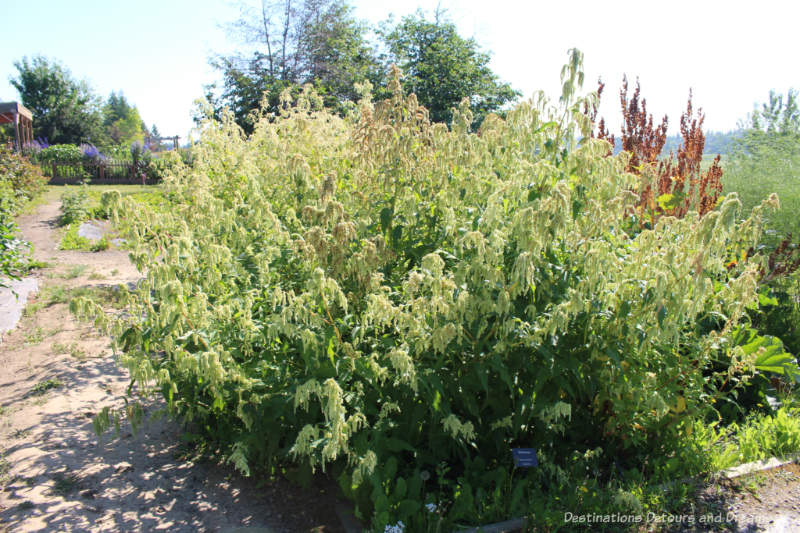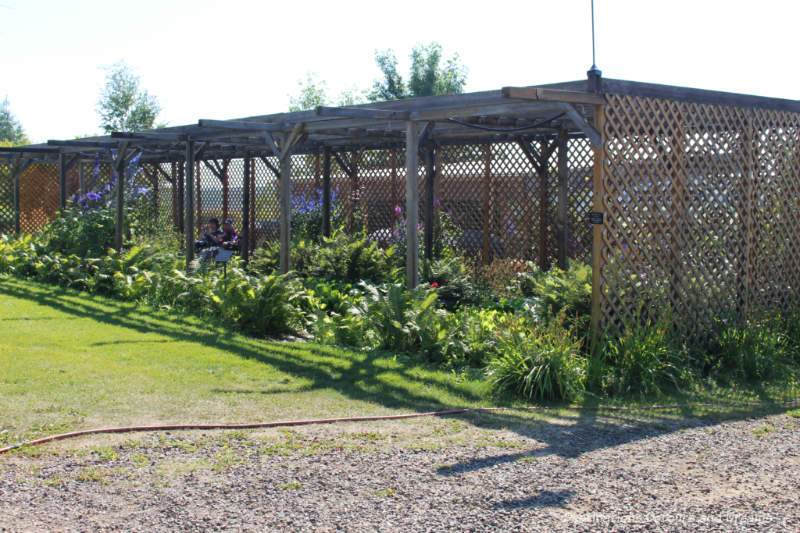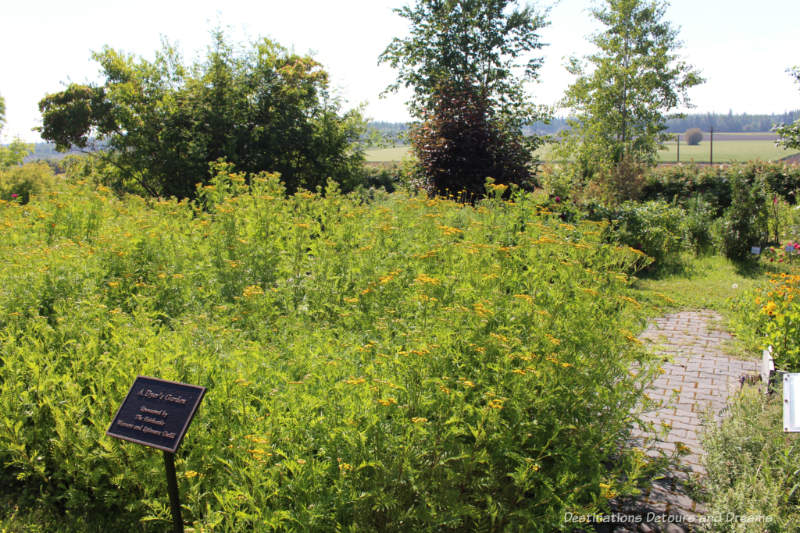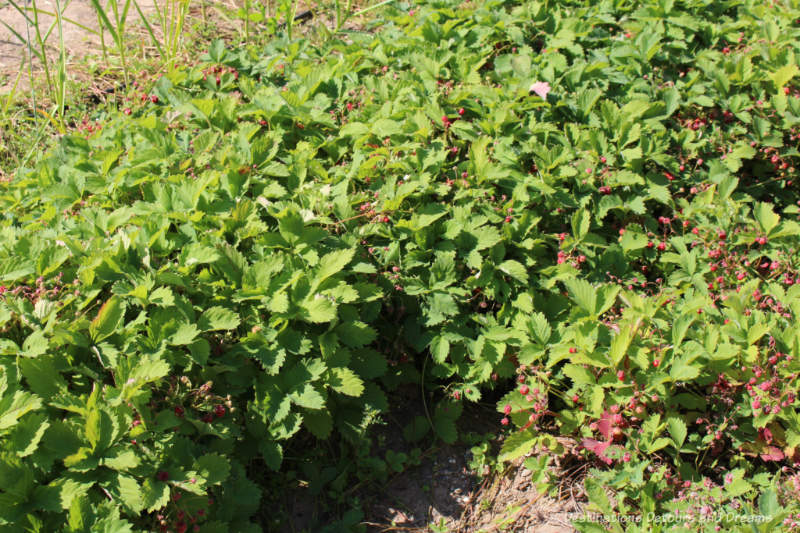 I don't know if, in addition to increasing size and sweetness of plants, the intense growing season heightens the scents plants give off, but I knew there must be strawberry plants before I saw them because I could smell them. Similarly, the aroma of celery was very strong in the celery patch.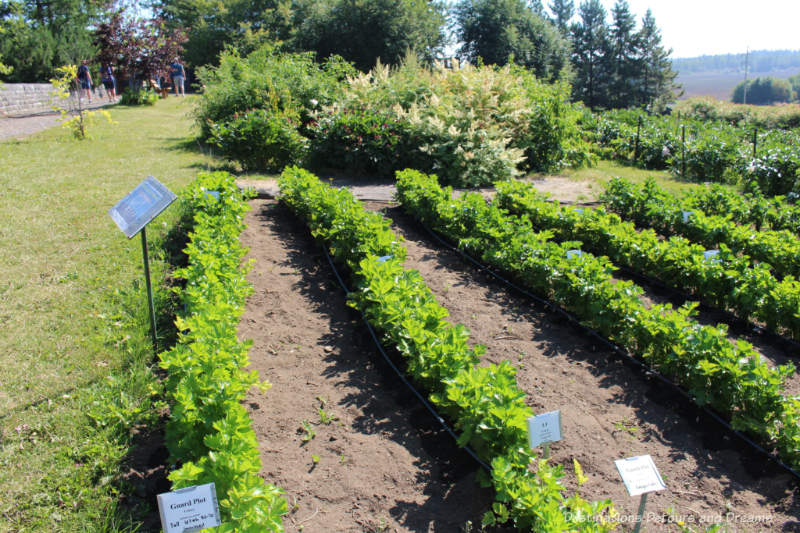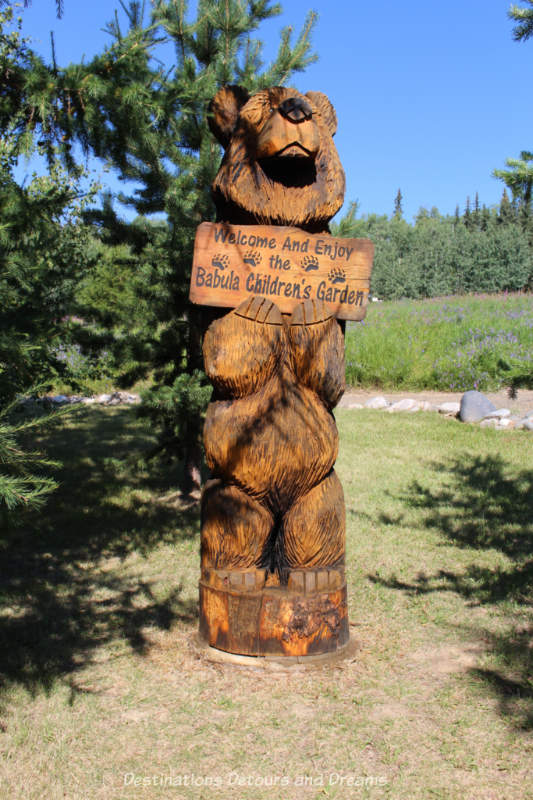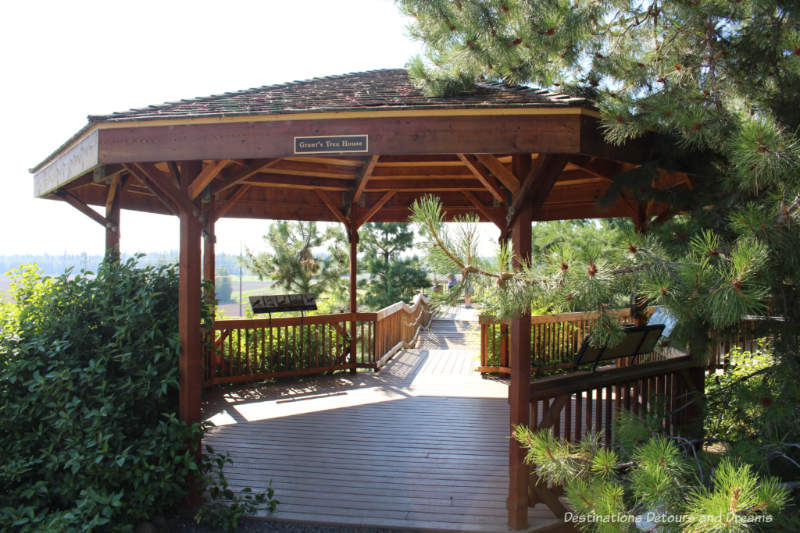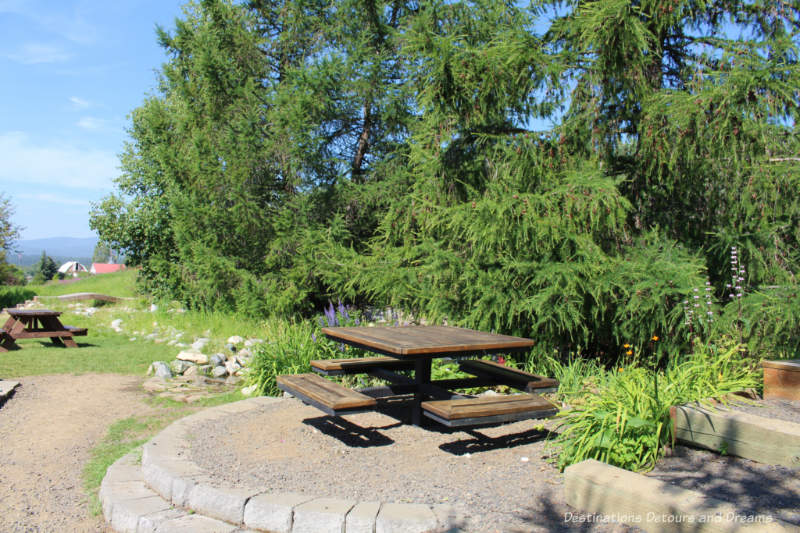 Compared to other botanical gardens I've visited, Georgeson Botanical Garden is on the small side, but it is both beautiful and interesting. The Garden is open daily from 8 am to 8 pm from the Memorial Day weekend in May to the Labor Day weekend in September. The Music in the Garden series features live music in the garden on Thursday evenings at 7 pm from late May until early August.
Never miss a story. Sign up for Destinations Detours and Dreams free monthly e-newsletter and receive behind-the-scenes information and sneak peaks ahead.
PIN FOR LATER