Farmery: Canada's First Estate Craft Brewery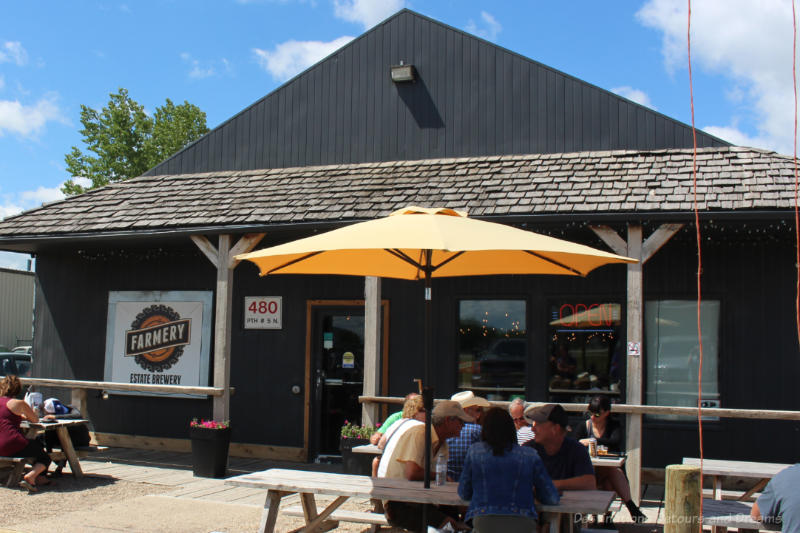 Tour of an estate brewery in Neepewa, Manitoba where beer is brewed from its own farm-grown barley and hops
You've likely heard of estate wineries, where wine is made solely from grapes grown on the property, but estate breweries are rare. Canada's first estate craft brewery is located in a small town in the province of Manitoba. Farmery brews a variety of beers and malted sodas at their brewery in Neepewa, Manitoba. There is a tasting room onsite and Farmery offers tours of its brewery.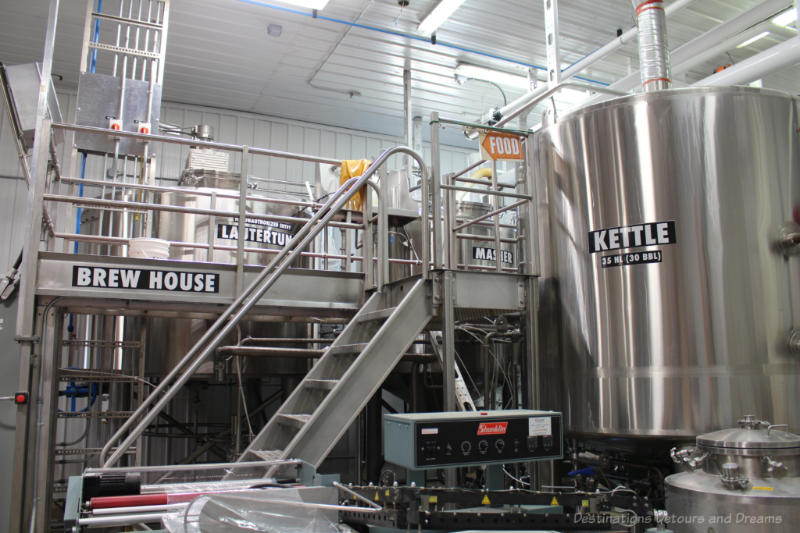 It is interesting to see and hear about the brewing process during brewery tours. I always learn something new on each tour. However, the most interesting part of my tour of Farmery was hearing the story behind the creation of this brewery.
Farmery was founded by brothers Chris and Lawrence Warwaruk, who grew up in a farming family. The 1990s and 2000s were hard years for family farms and the brothers looked for other ways to make money. In 1998, they opened up a restaurant in Winnipeg which focused on locally sourced products. They made enough money to save the family farm from bankruptcy. Ten years after opening the restaurant, they transitioned the restaurant into Winnipeg's first gastropub offering over 100 beers from around the world.
The brothers became interested in making their own beer. They started growing malt barley and hops on their farm. They worked with Ontario's Muskoka Brewery to produce their own beer recipe. In December 2012, they began serving Farmery Premium Lager in their gastropub.
Their vision was to have their own brewery. In January 2014, the brothers appeared on the CBC television show Dragon's Den where they made a deal with dragons David Chilton and Arlene Dickinson. However, they wound up not working with the pair due to timing considerations and financed the project themselves with the help of a local investor.
The brothers considered opening the brewery in a barn on their Arden-area farm, but decided road conditions might make it too difficult for workers and visitors to get to the brewery in winter. A location in a town would be better. Neepewa was chosen because of proximity and its good water supply. In 2016, the brothers closed their Winnipeg gastropub and opened the brewery in Neepewa.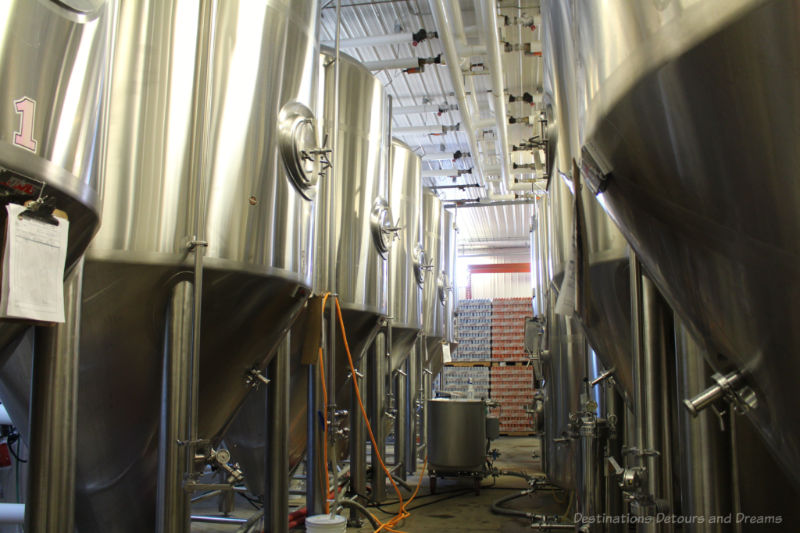 Today, the brewery makes four core beers (Premium Lager, Blonde Canadian Pale Ale, the radler-like Pink Lemonale, and Hard Iced Tea), several small batch beers, and four varieties of malted sodas.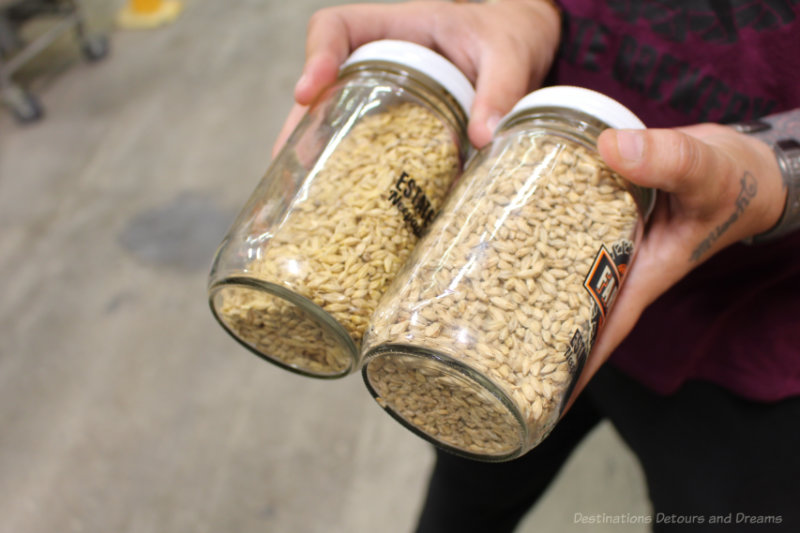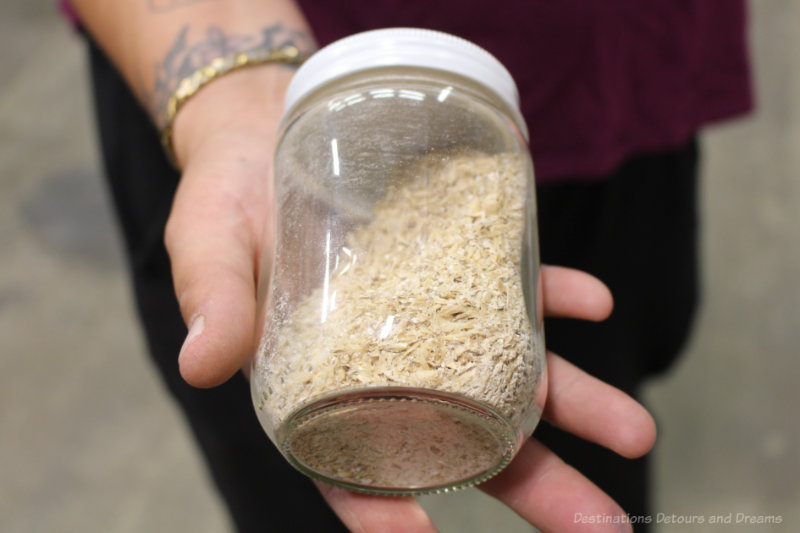 Barley grown on their farm is milled at a plant in Winnipeg and used in the making of their beer. The brothers grow over 10 different varieties of hops. They built the hopyard using reclaimed Manitoba Hydro poles.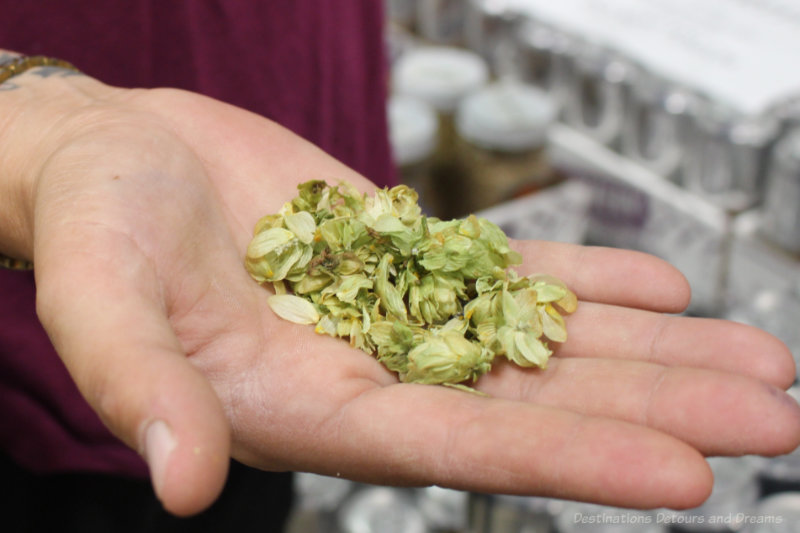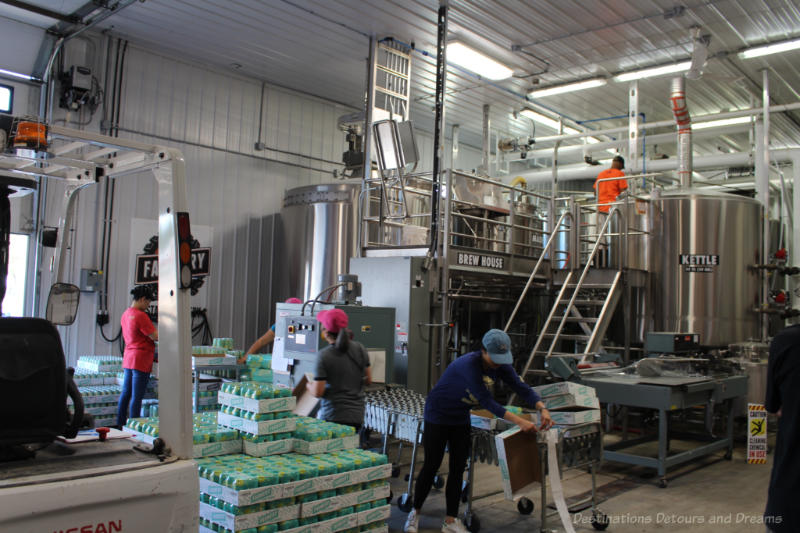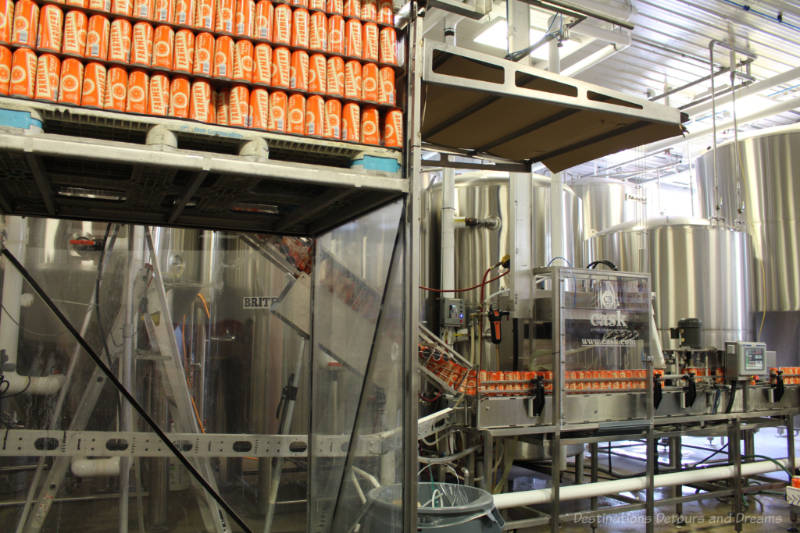 The brewery is committed to sourcing services and supplies as locally as possible. They also try to make use of everything. A farmer uses the spent grain leftover from the beer mashing process to feed his pigs. Excess hop oil is used to make lip balm, hand lotion, and face cream.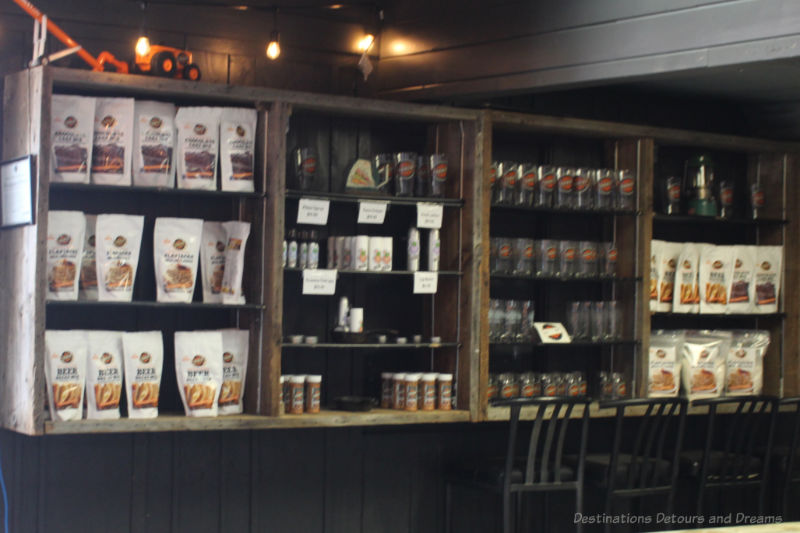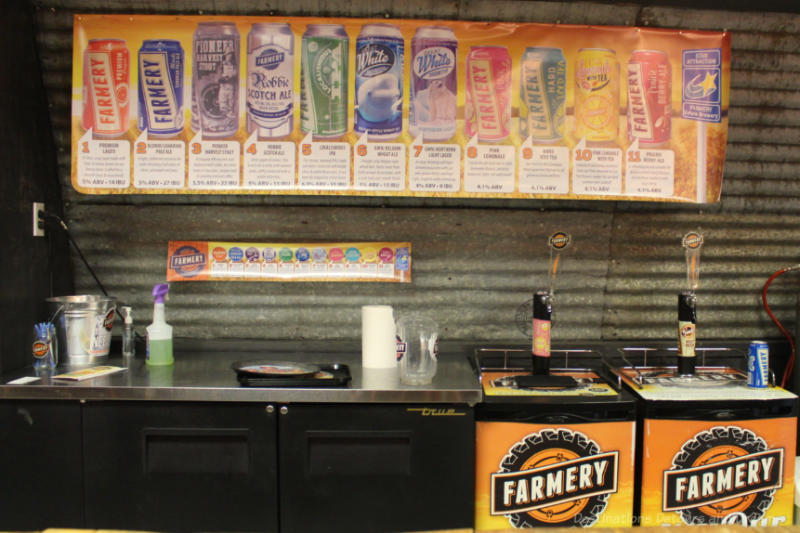 What does the beer taste like? Sample flights are available in the tasting room and I tasted a few of the beers. I thought the Premium Lager tasted like a typical Canadian lager. The Blonde Canadian Pale Ale is a little tart, but refreshing and easy to drink. The Great White North: Belgian Wheat Ale, which is infused with oranges and coriander, has a sweet taste. I usually like a bitter, hoppy beer, but was lukewarm about the Localishipious IPA. I typically do not like fruit juices with my beer, but, surprisingly, I loved the Prairie Berry Ale, infused with flavours of saskatoon, raspberry, and sour cherry. It was refreshing and turned out to be my favourite of the beers I sampled. They also make stouts and a Scotch ale, but I did not sample any of those.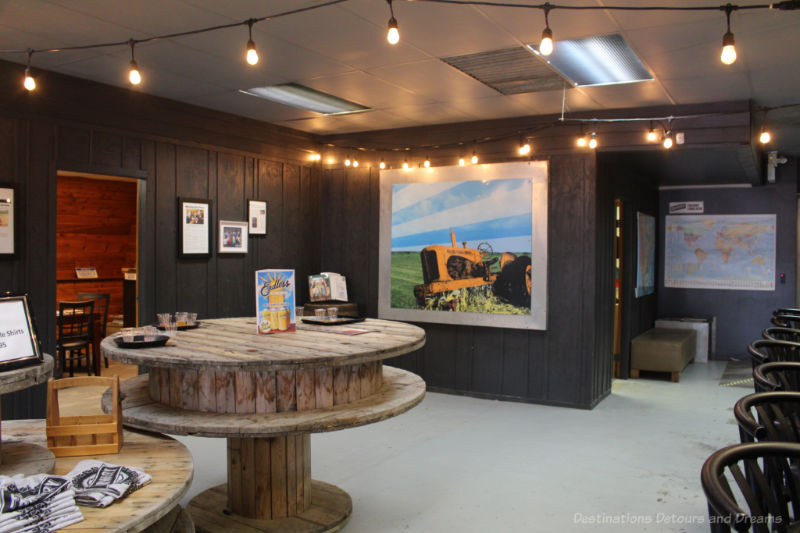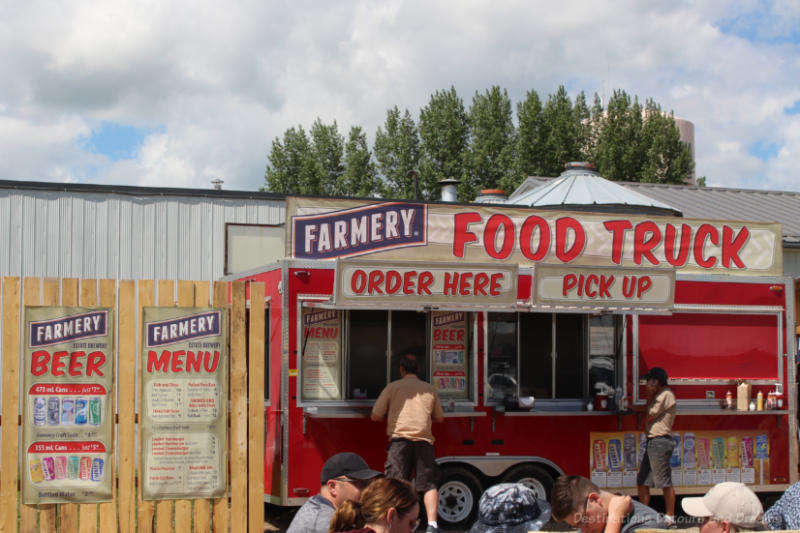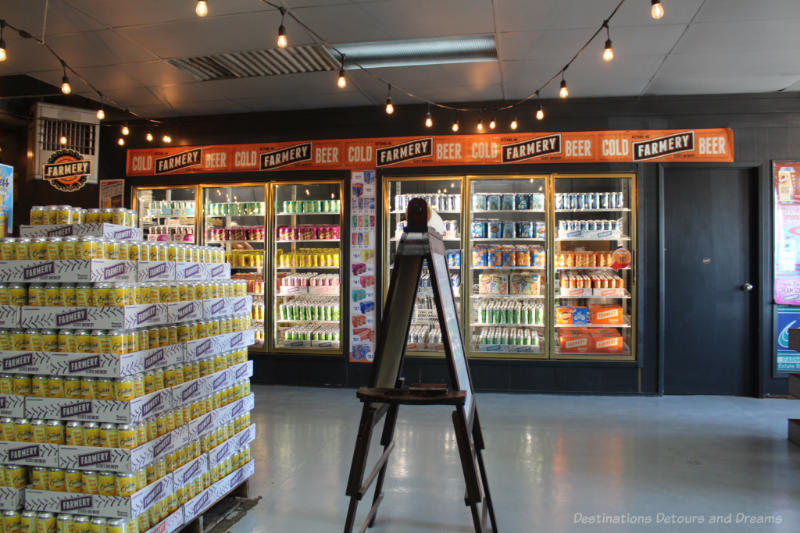 Farmery beer is available at liquor stores throughout Manitoba. You'll find the malted sodas in some grocery stores in the province. The brewery also distributes to Saskatchewan, Alberta, and Ontario. The malted sodas are also available in Nunavut.
The brewery is open year-round Monday to Saturday. Check its website for information on the timing and booking of tours. Neepewa is 187 kilometres (106 miles) west of Winnipeg on Highway 16 (the Yellowhead Highway).
Never miss a story. Sign up for Destinations Detours and Dreams free monthly e-newsletter and receive behind-the-scenes information and sneak peeks ahead.
PIN IT