A Visit To Trans Canada Brewing In Winnipeg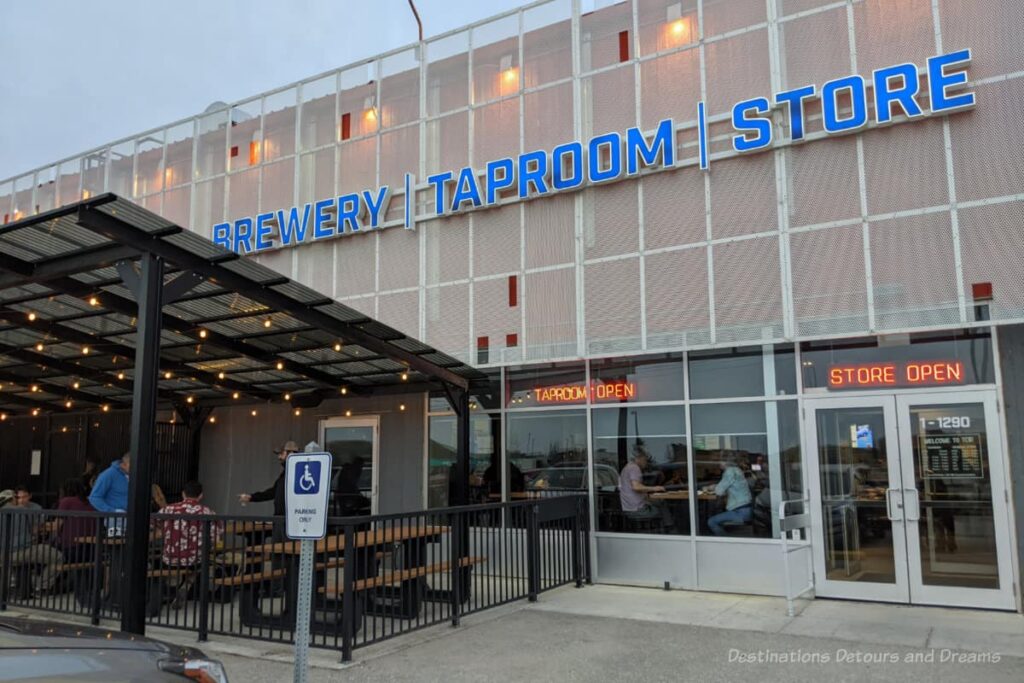 Visiting the taproom of Trans Canada Brewing Company in Winnipeg, Manitoba, Canada
Trans Canada Brewing Company, an independent Manitoba brewery, has been brewing beer since 2017. You can visit their taproom and general store at their brewery location on Kenaston Boulevard in Winnipeg, Manitoba, Canada.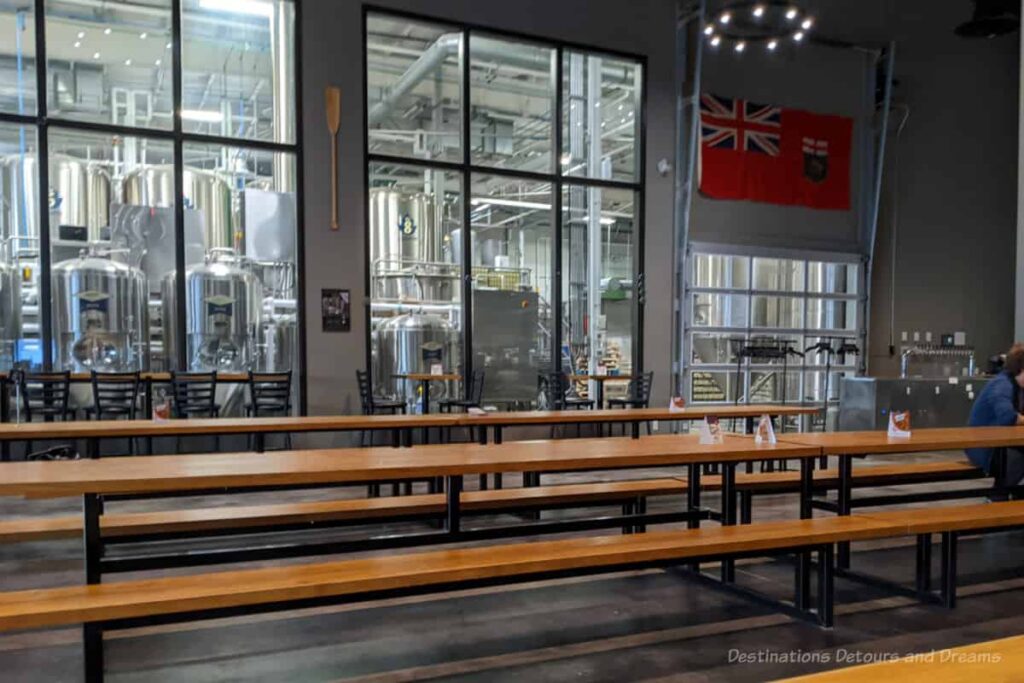 The taproom has an industrial feel with high ceilings and seating comprised of a mixture of long picnic-style tables and bar-height tables. The brewing facility is visible through large windows along one wall.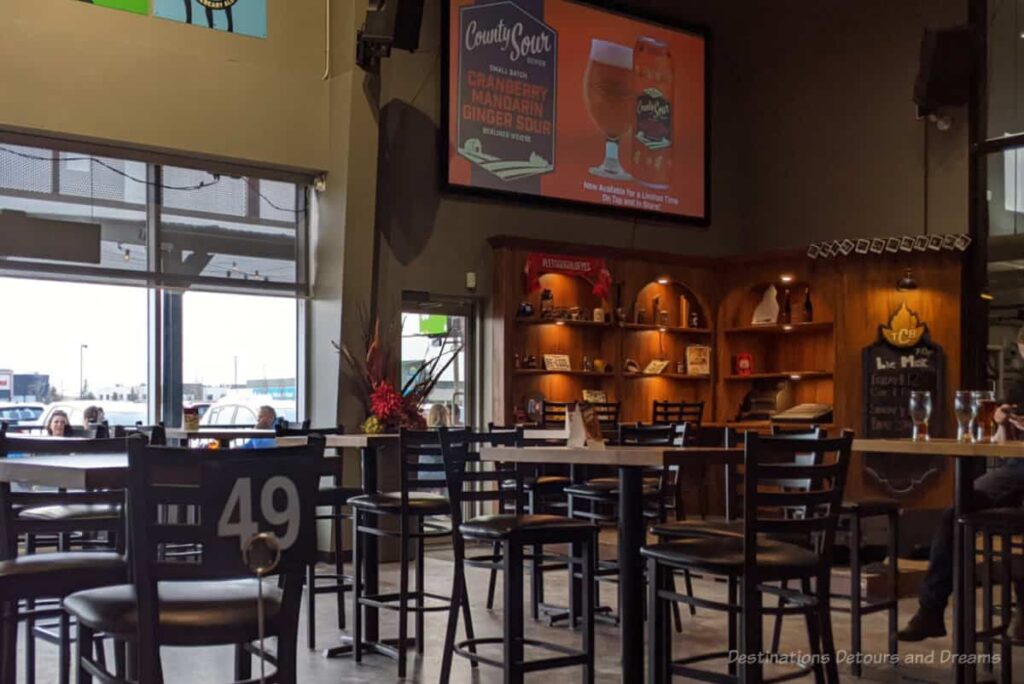 Trans Canada brews a variety of beers from pilsners to stouts and in between. Blueberry Ale, Lamp Lighter Amber Ale, Arrow IPA, and Portager Bohemian Pilsner are flagship brews. Seasonal beers may include summer ales or winter stouts. Limited edition beers, brewed in small batches for unique flavours, may be available for distinct periods of time. For those of you who like sour beer, a variety of beer that acquires a sour taste as the result of a unique brewing process using wild bacteria and yeast, Trans Canada also makes a collection of fruity sour beers. I have to admit I have not developed a taste for sour beer, so it was not among the beers I tasted.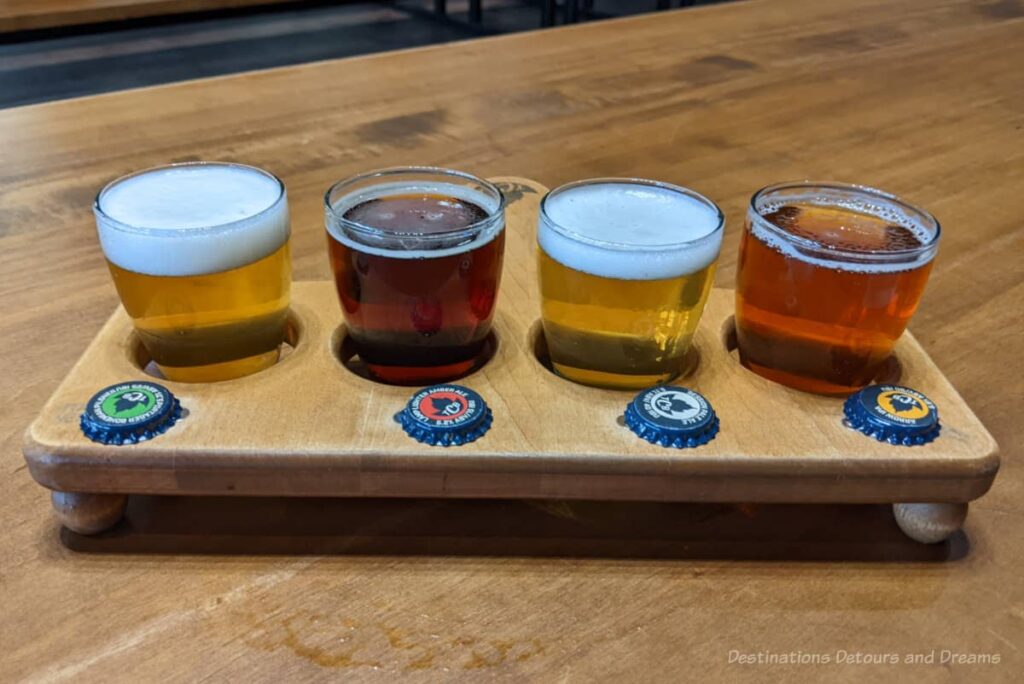 My tasting flight consisted of Portager Bohemian Pilsner, Lamp Lighter Amber Ale, Session IPA, and Arrow IPA. My two favourites were the Pilsner, which was light and refreshing, and the Arrow IPA, but I know that everyone has their own taste preferences when it comes to beer. With over a dozen beers on tap, there should be something to your liking. The taproom also features a rotating guest beer.
The food menu features pizza, shareables, and salads. The pizza was excellent and worthy of a visit on its own.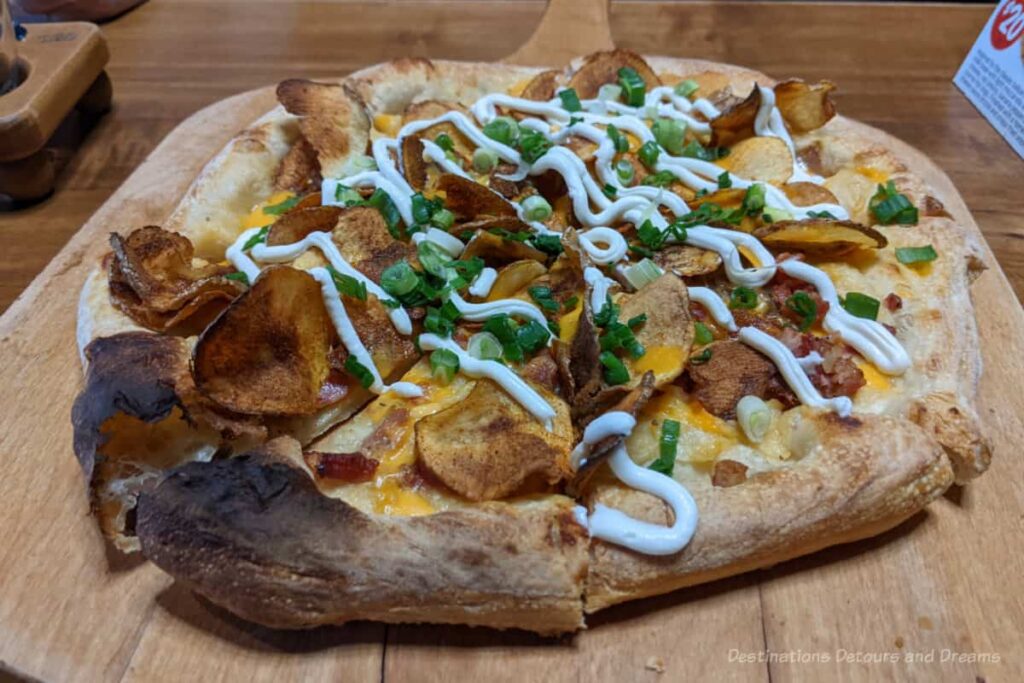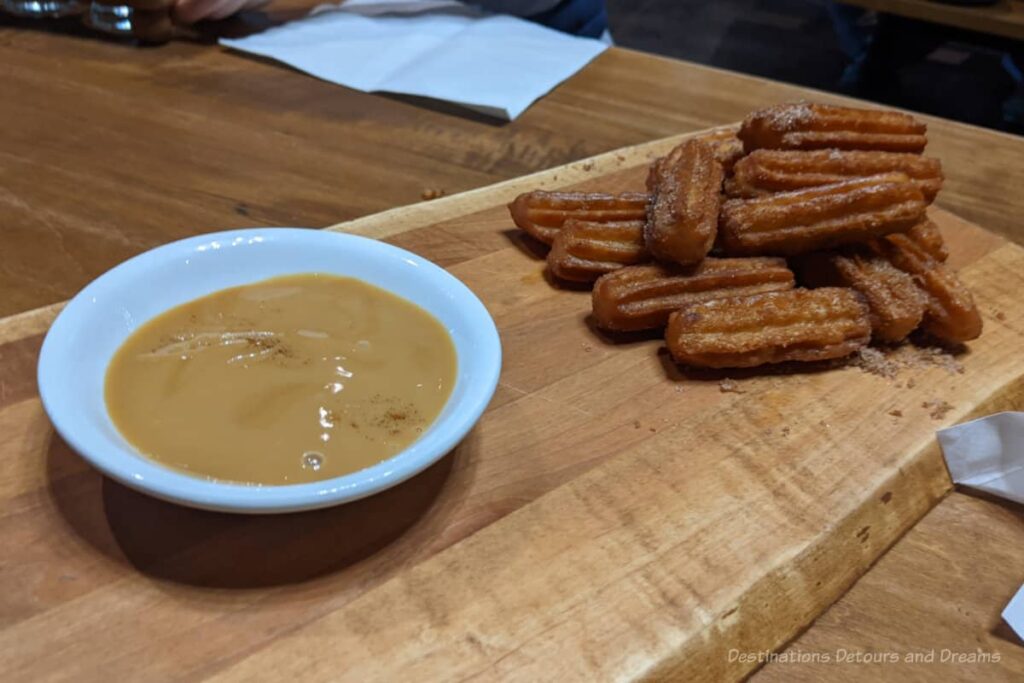 Food and drink are available via counter service. You go to the counter to order and pay. You will then be given your drinks to take to the table and a number to place at your table for food delivery when it is ready. The tap room is open to all ages. There are a variety of non-alcoholic drink options, such as juices, pop, and non-alcoholic beer. A patio is open seasonally as weather permits.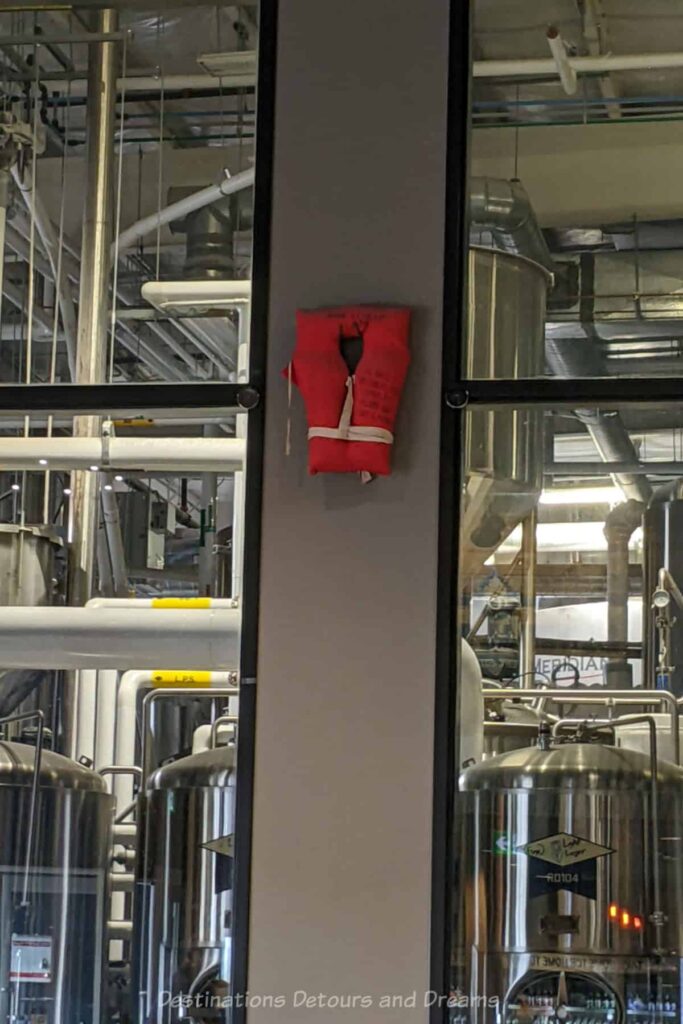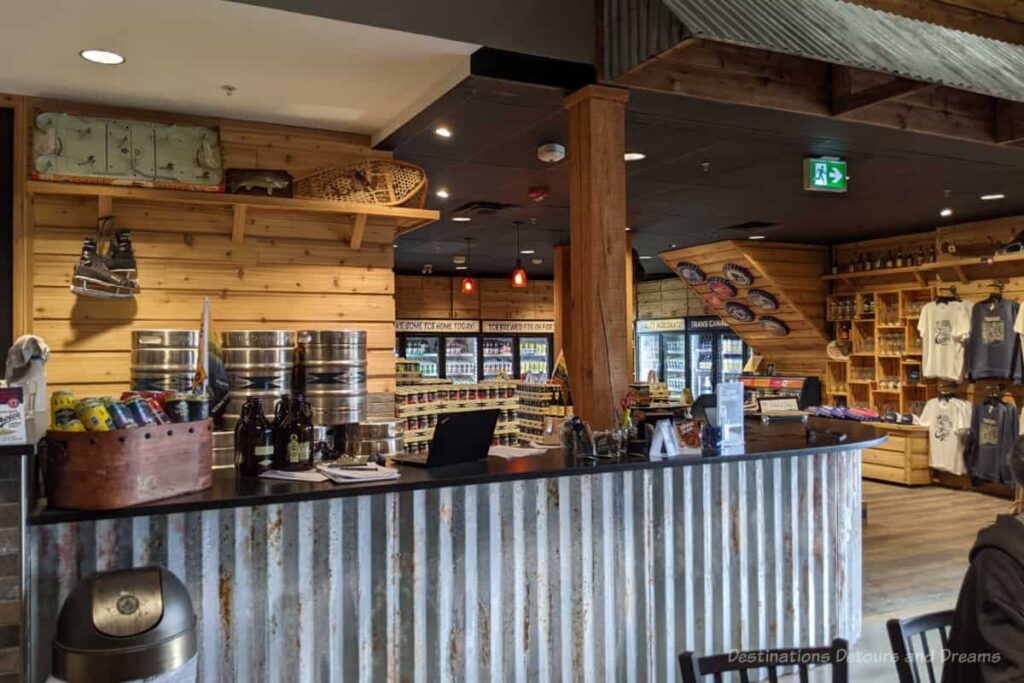 Trans Canada beers are available for purchase to take home at their on-site general store. You'll also find some of their beers at Manitoba Liquor Marts.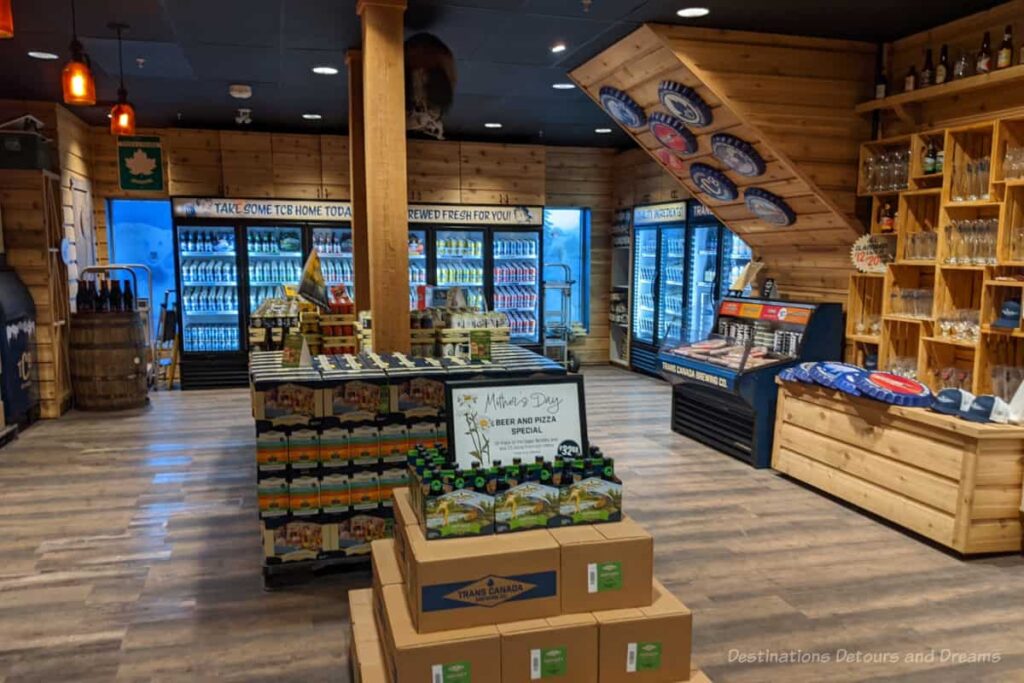 While this taproom doesn't have the same kind of comforting, funky, or relaxing ambience as some other taprooms I've visited, it offers a fun, informal place to get together with friends and excellent food along with its beer.
Never miss a story. Sign up for Destinations Detours and Dreams free monthly e-newsletter and receive behind-the-scenes information and sneak peeks ahead.
PIN IT