Splendid Sculptures in a Pretty Park in a Southern Manitoba Town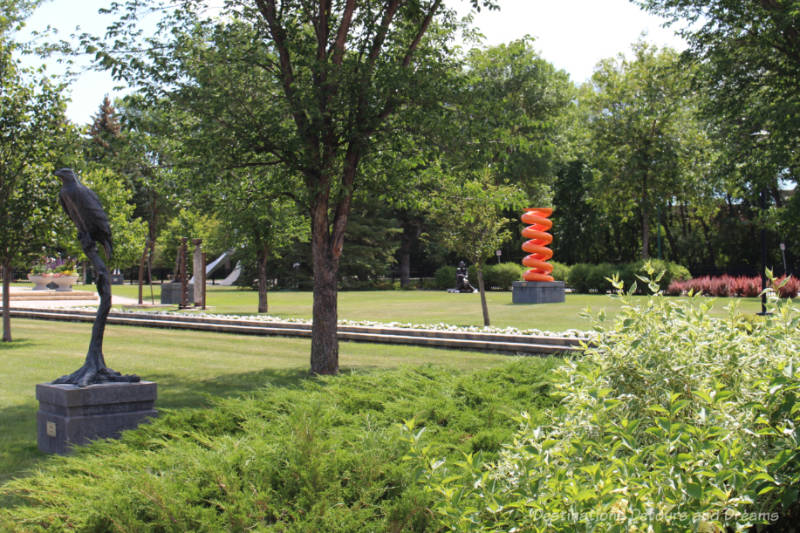 Gallery in the Park in Altona, Manitoba, Canada features art exhibits inside a heritage home and an impressive collection of sculptures in a beautifully landscaped park
In a small town in southern Manitoba a heritage home houses an art gallery in the centre of a park containing an impressive collection of sculptures. Gallery in the Park is located in Altona, a town of a little over 4,000 people (as of the 2011 Census). The town was founded in 1880 by Plautdietsch-speaking Mennonites from the Russian Empire. It is about 100 kilometres (62 miles) south-west of Winnipeg.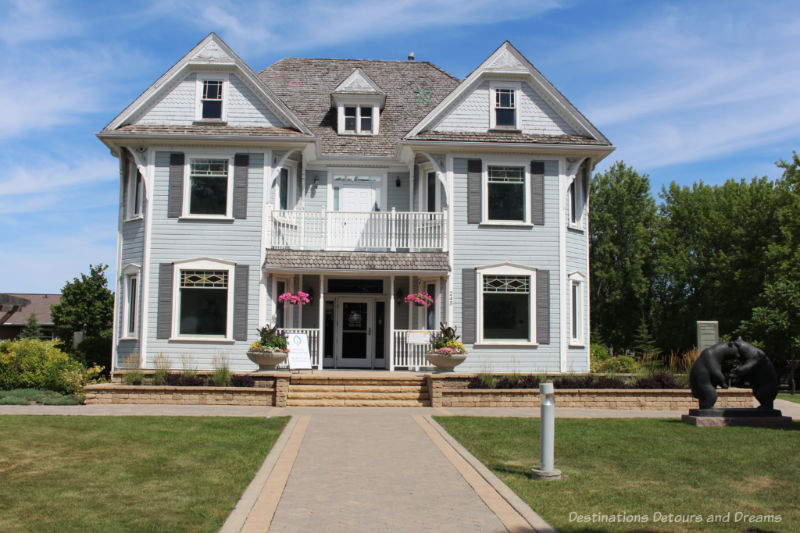 The park surrounds a heritage home built in 1902 by Johann Schwartz. Johann Schwartz was an innovative, ambitious businessman who built grain elevators. Many years later the house served as a residence for Elim Bible School before it was purchased by the Schwartz Heritage Group who coordinated its first restoration and moved it to its current location. The house was subsequently used for exhibitions and art classes, and was run for several years as a Bed & Breakfast. The Town of Altona took responsibility for the house in 2004 and struggled to find a feasible and sustainable use for it.
In late 2005, Altona-based Friesens Corporation, a premier North American printer and Canada's largest printer of hardcover books, approached the town with a vision for an art gallery and a sculpture garden. Gallery in the Park was the result of a public-private partnership.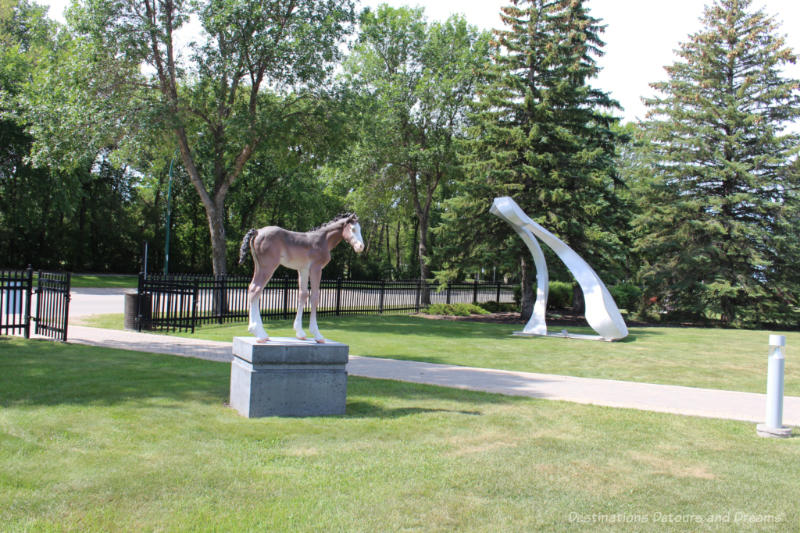 Gallery rooms inside the heritage building exhibit works by local, national, and international artists. Outside, the park contains more than twenty sculptures. Below are photographs of some of them.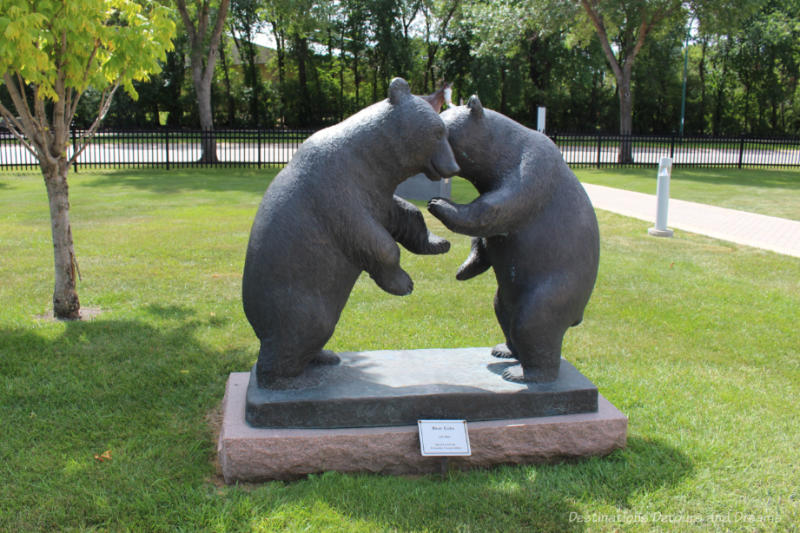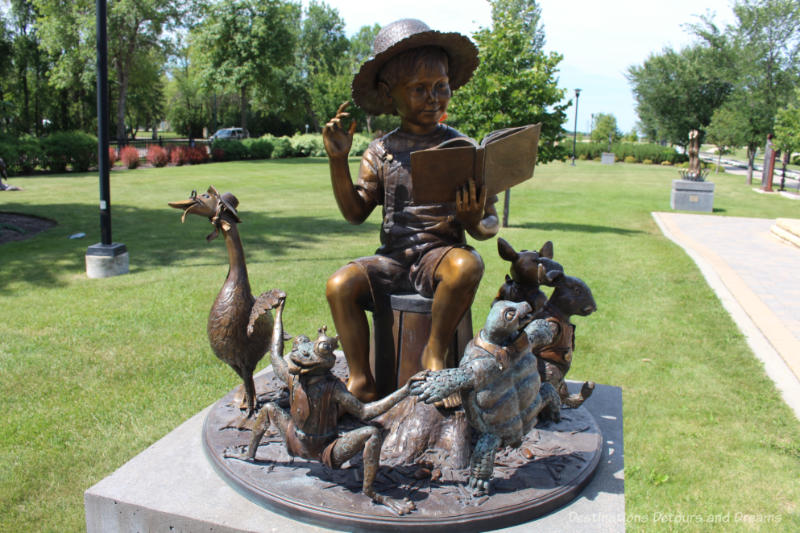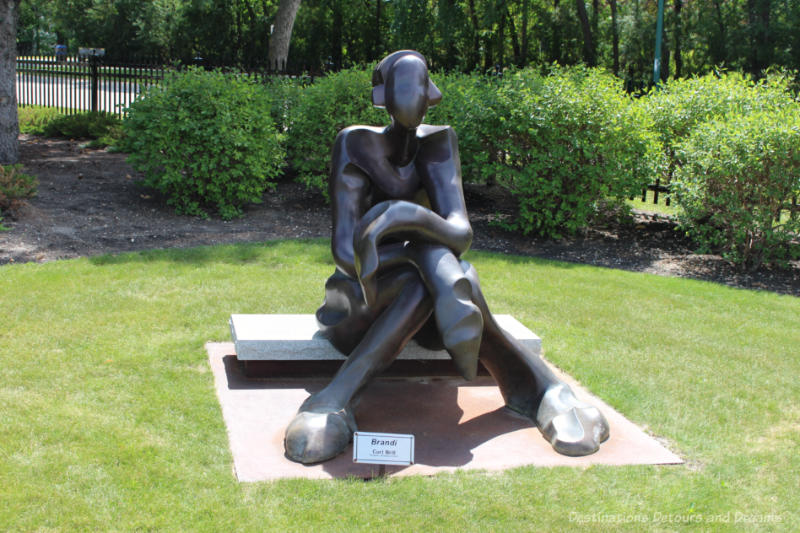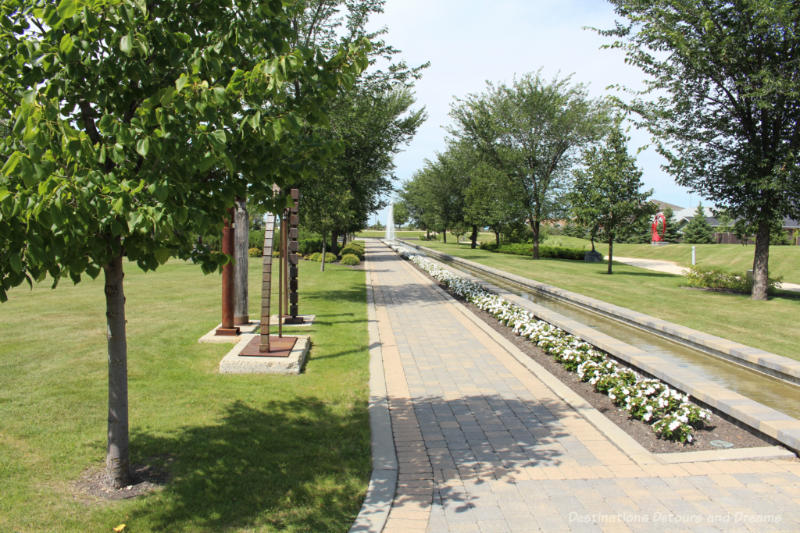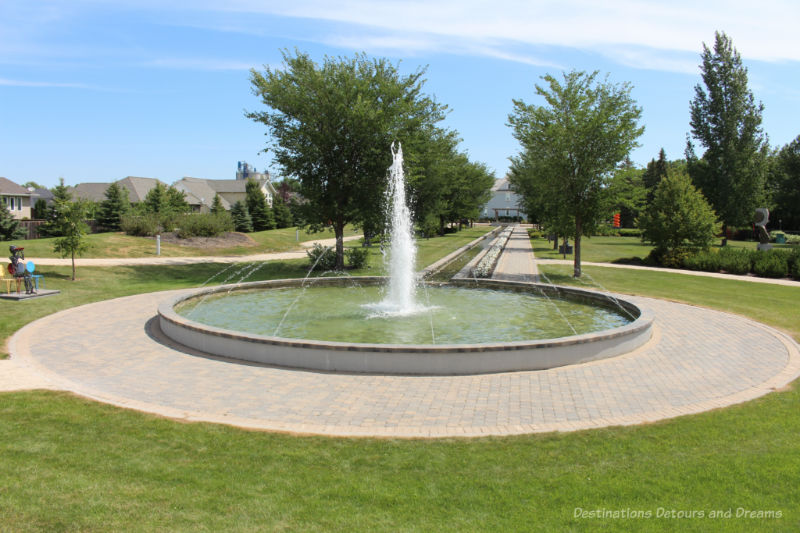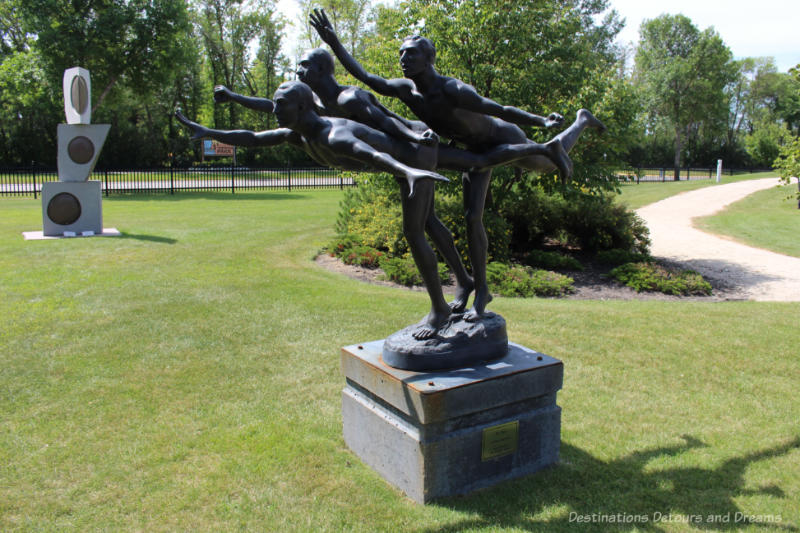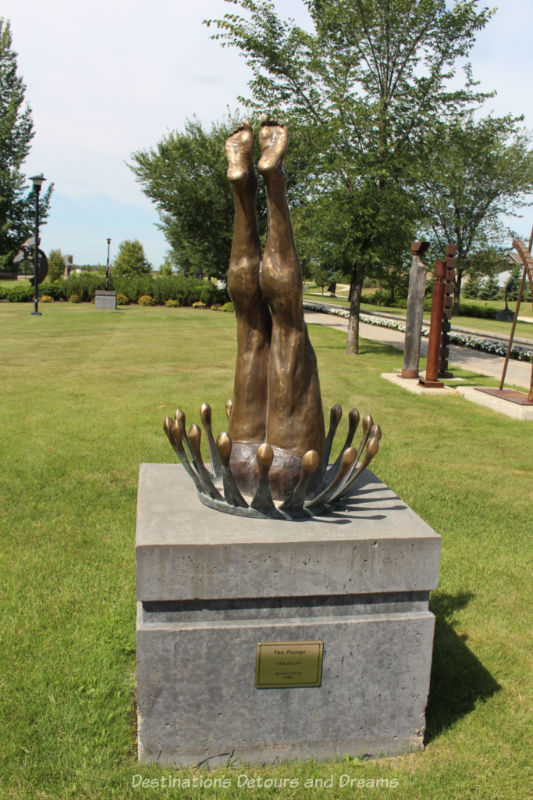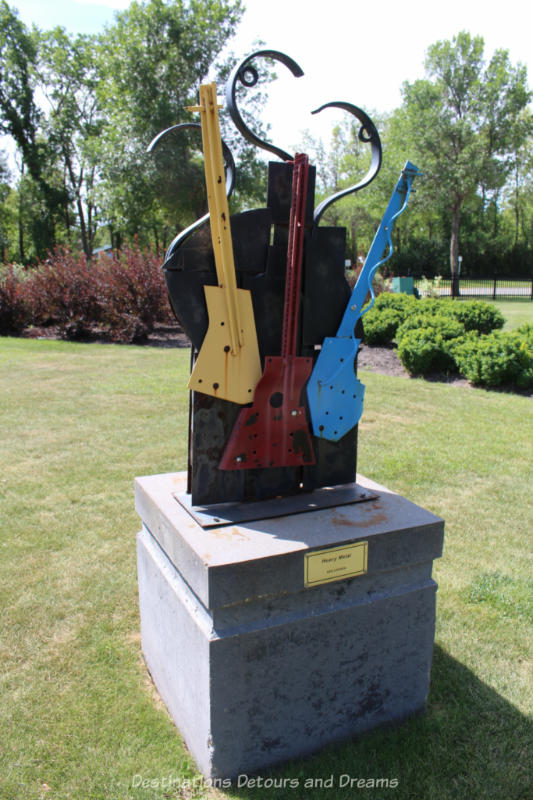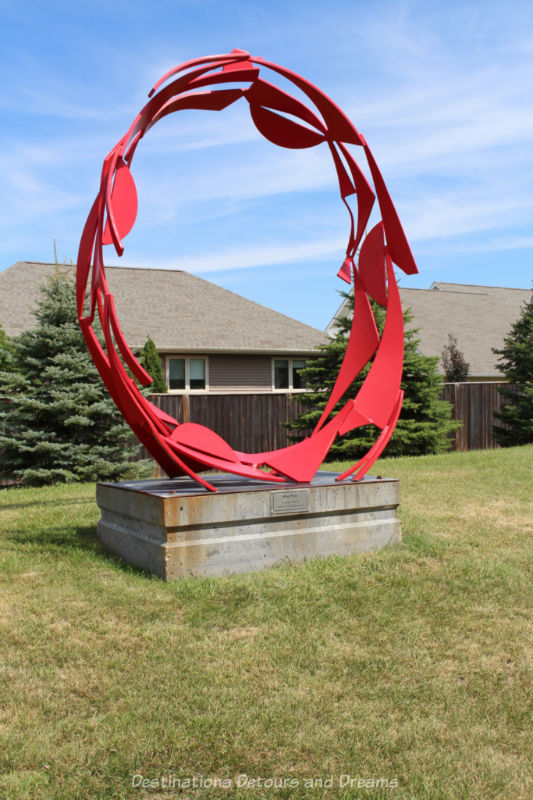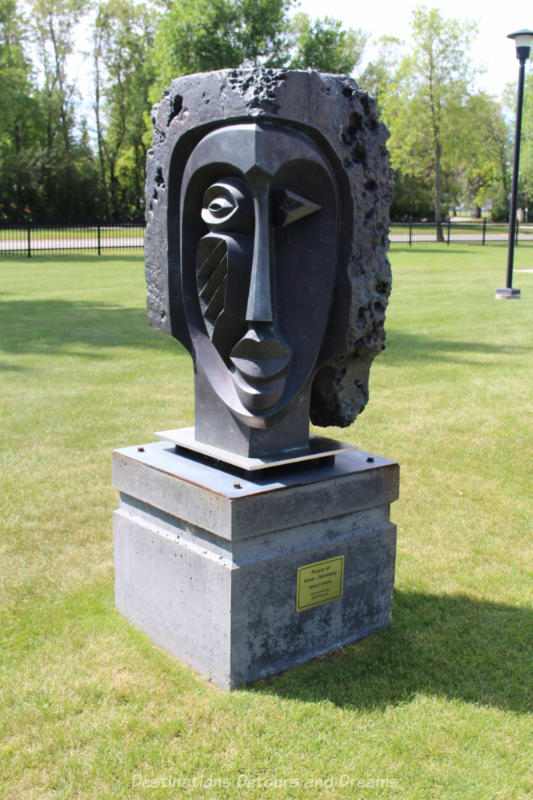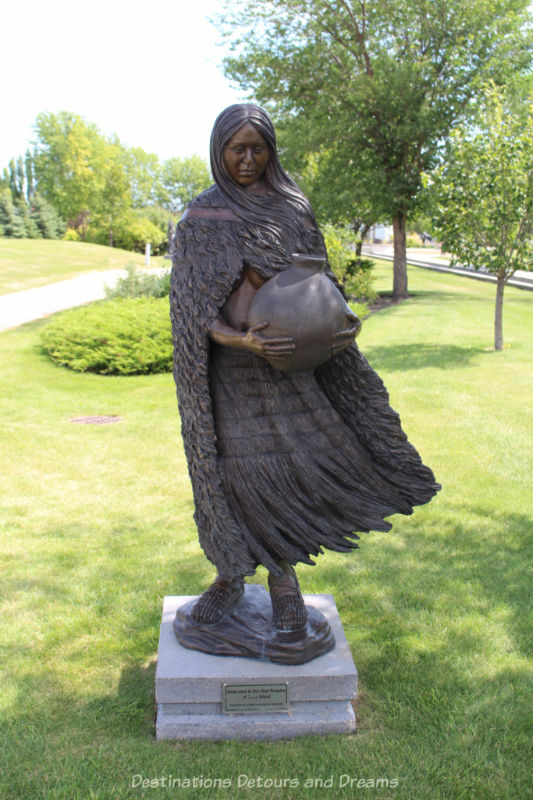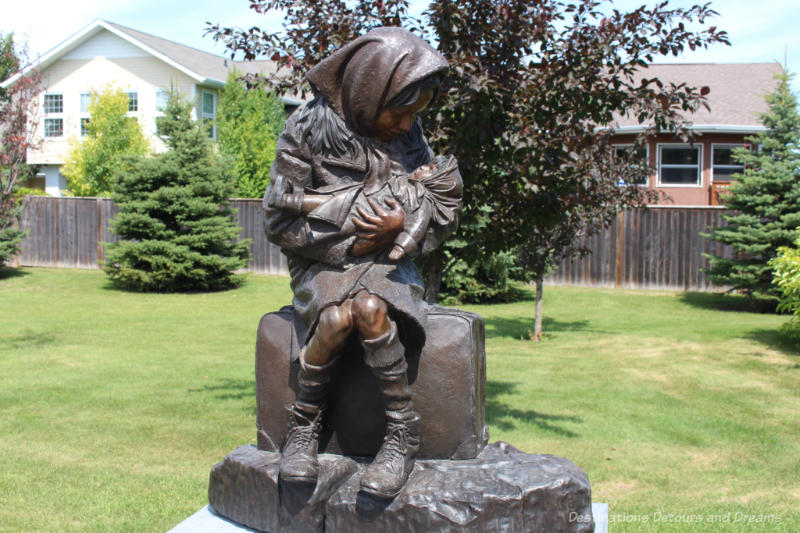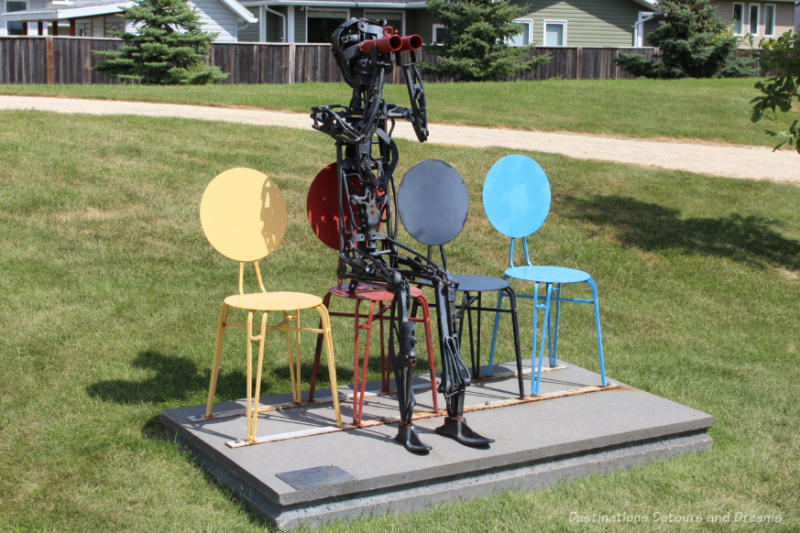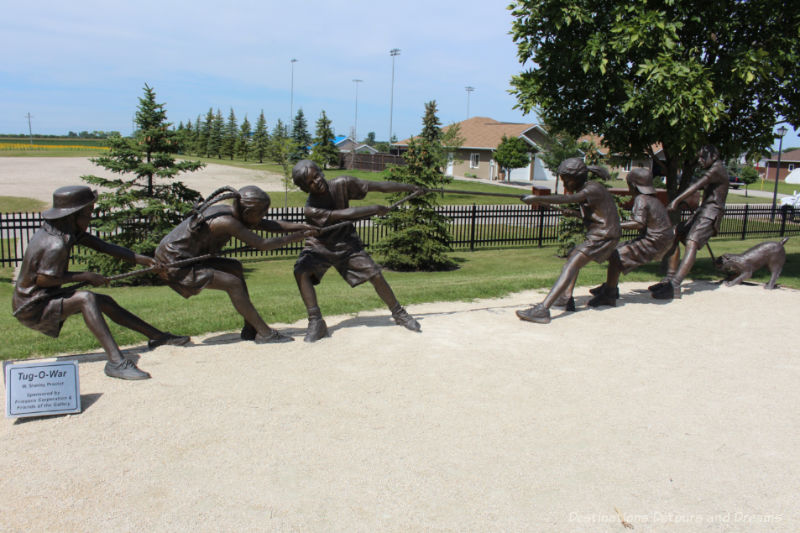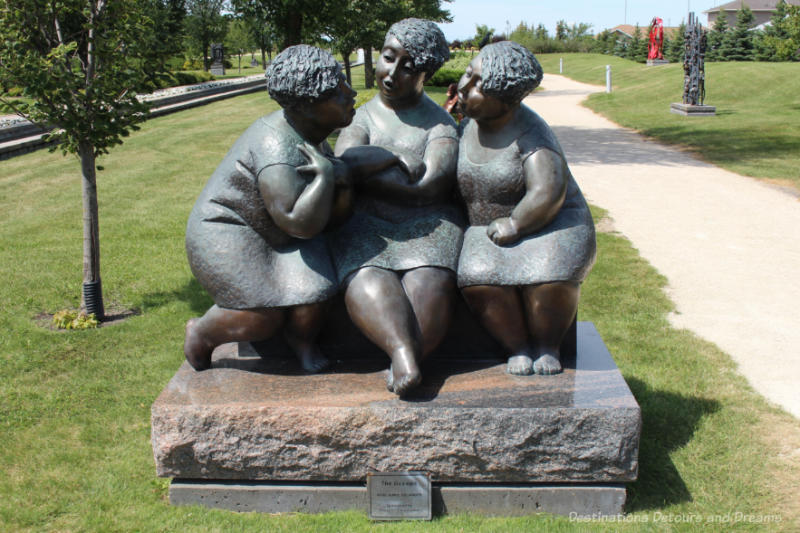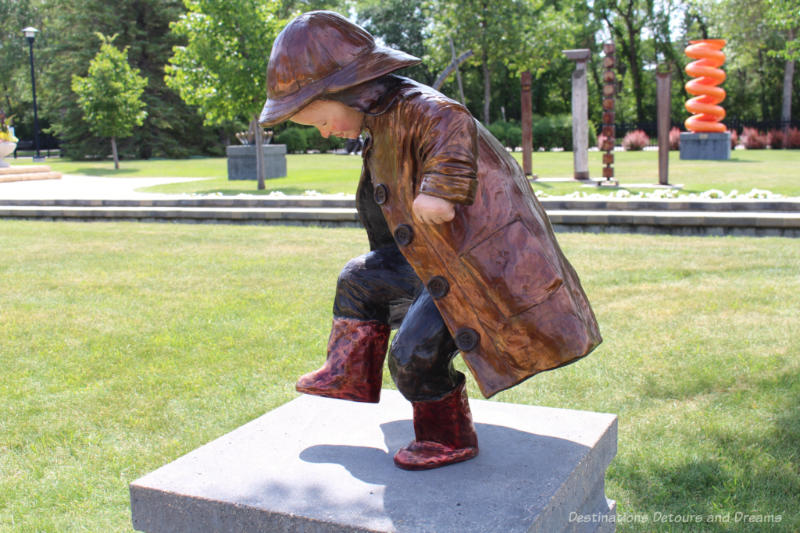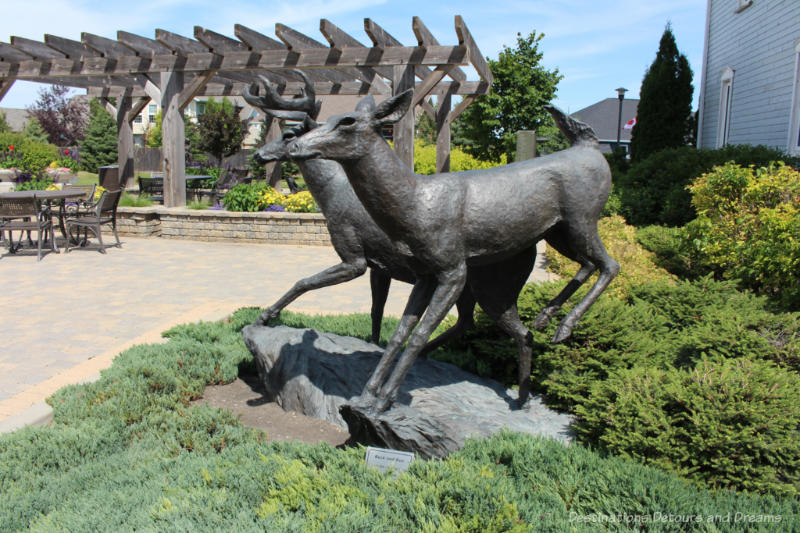 The sculpture gardens are open daily from dawn to dusk from May to October. The indoor gallery is open Tuesdays through Sundays from June to October. Check the website for specific hours and details of the current exhibit. Entrance to the park and the gallery is free.
Never miss a story. Sign up for Destinations Detours and Dreams free monthly e-newsletter and receive behind-the-scenes information and sneak peeks ahead.
PIN IT