Explore Canadian Prairie History At Pembina Threshermen's Museum In Winkler, Manitoba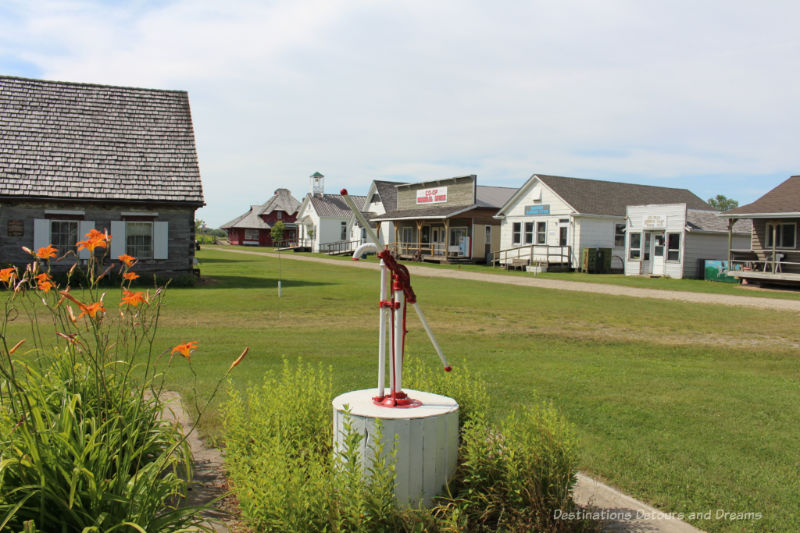 A museum in southern Manitoba showcases local agricultural history and Canadian prairie life
The Pembina Threshermen's Museum in southern Manitoba showcases local agricultural history and Canadian prairie life. In the outdoor heritage village, heritage and replica buildings, dating back to 1878, are full of antiques and period décor. The museum, located in Winkler, also has a large collection of antique farm vehicles and implements.
In 1969 Frank and Willie Loewen donated four acres to the museum. The first building, a large steel hangar used as a kitchen/Dining Hall and for displays, was erected in 1970. In 1972, eight adjoining acres were purchased. Over the next years, the museum acquired a variety of heritage buildings that were moved to the site, constructed other buildings, and obtained a range of artifacts. Today, there are over twenty buildings in the outdoor village and an impressive collection of vintage farm machinery.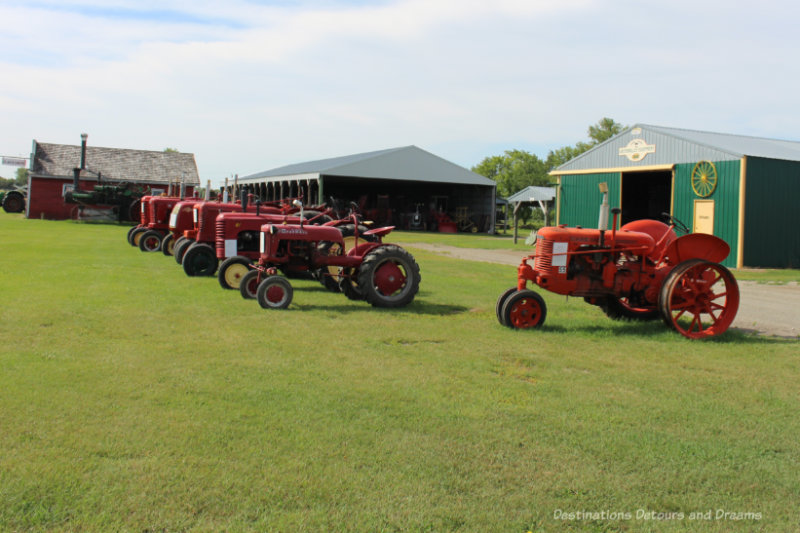 A few tractors are parked outside. Numerous more are contained in tractor sheds. Most of these have signage with information about the machine.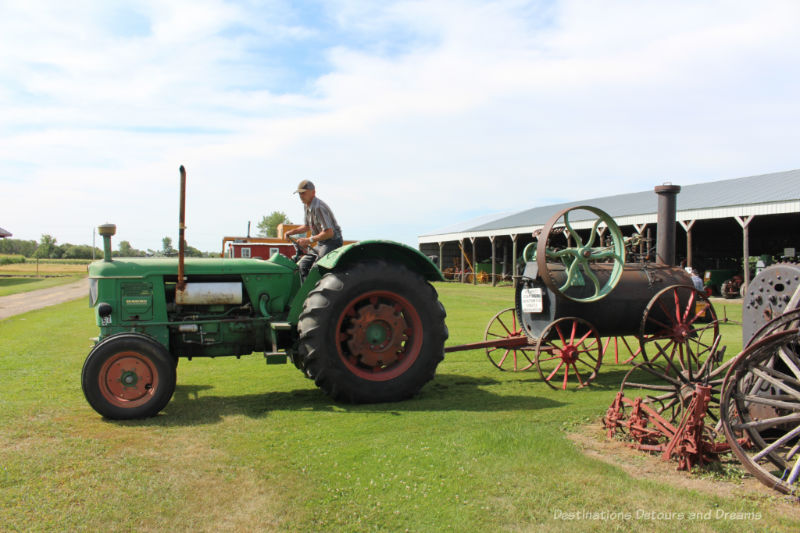 A man was driving one of the tractors when I visited the museum. I talked to him briefly. He told me that of the 90 or so tractors in the collection, about 60 are still driveable. Some may not start immediately, he said, because of dead batteries, but they are still in working order. Many are pulled out and driven for special events at the museum.

The museum also has an extensive collection of tools and implements.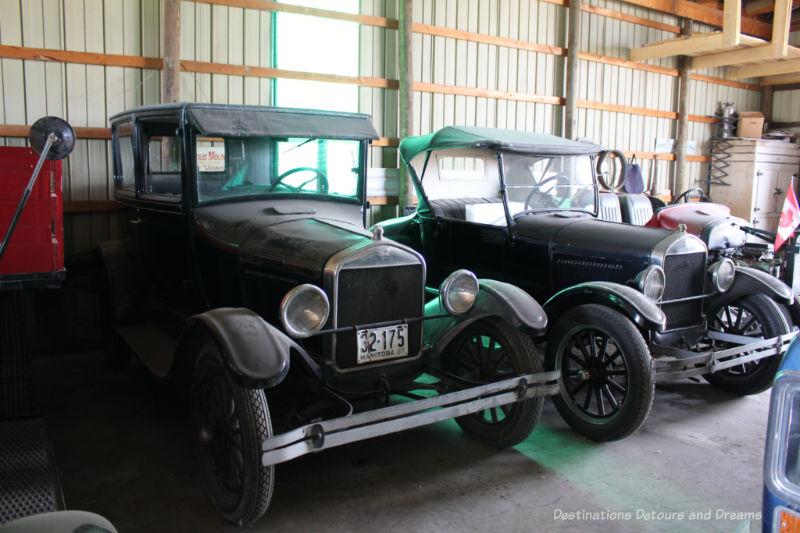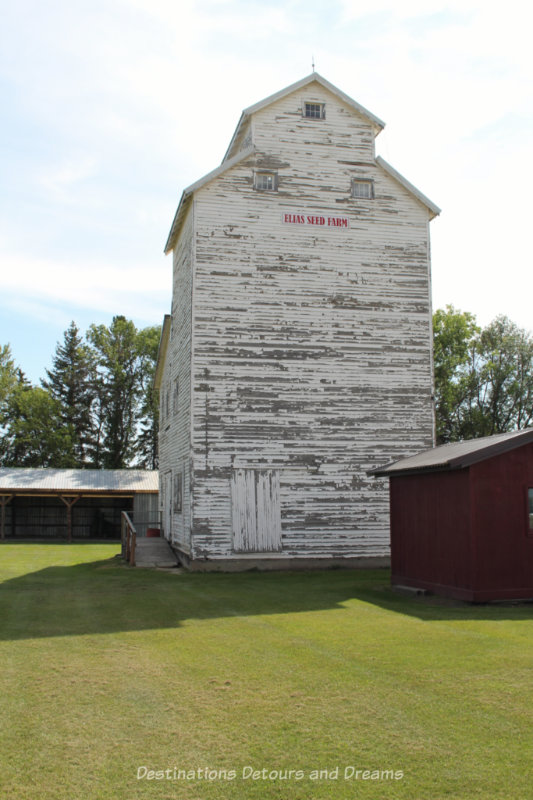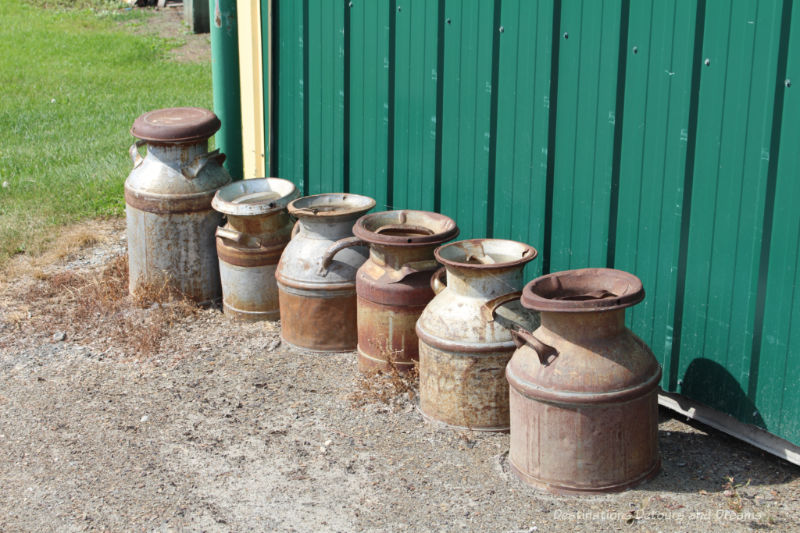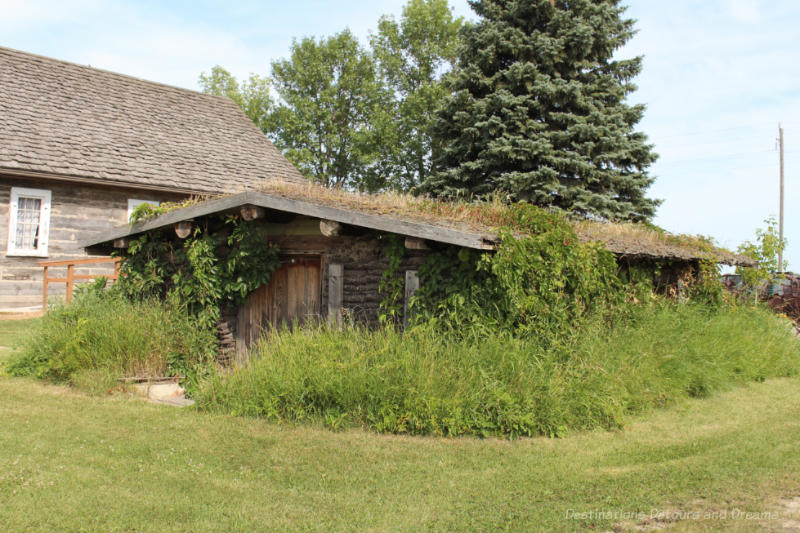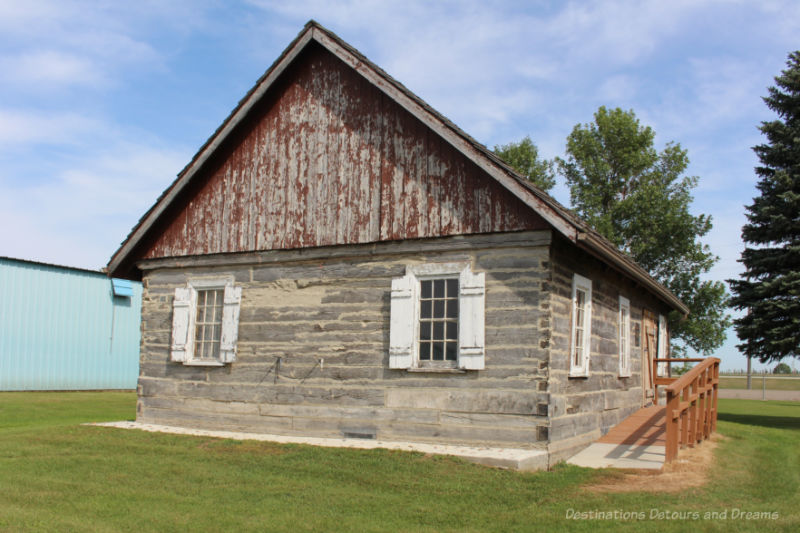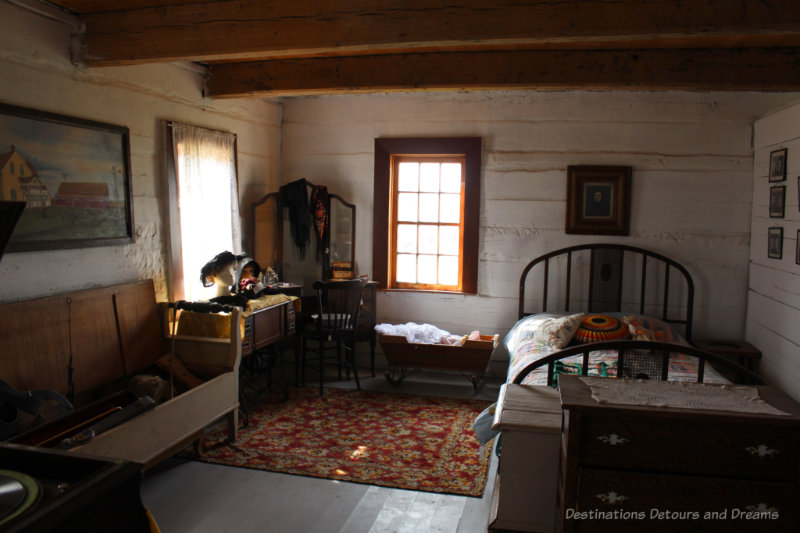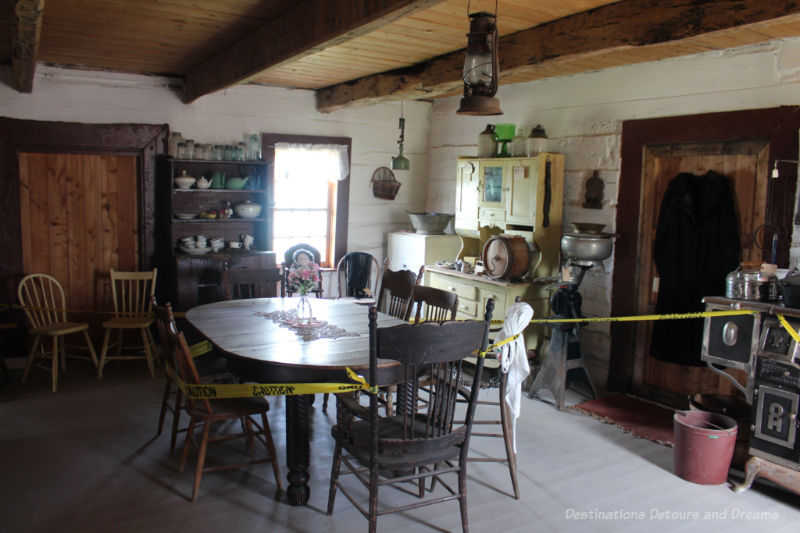 Note that the tape in the above photograph is a recent addition because of COVID-19. Some exhibits are marked off with tape to prevent touching, getting too close, or even being tempted to sit in one of the chairs. Still, most exhibits were quite visible and I didn't feel short-changed in what I was able to see, although there was one building where the upstairs exhibits were off-limits. In "normal" times this museum offers more access to walk around inside the buildings than many other museums I've visited.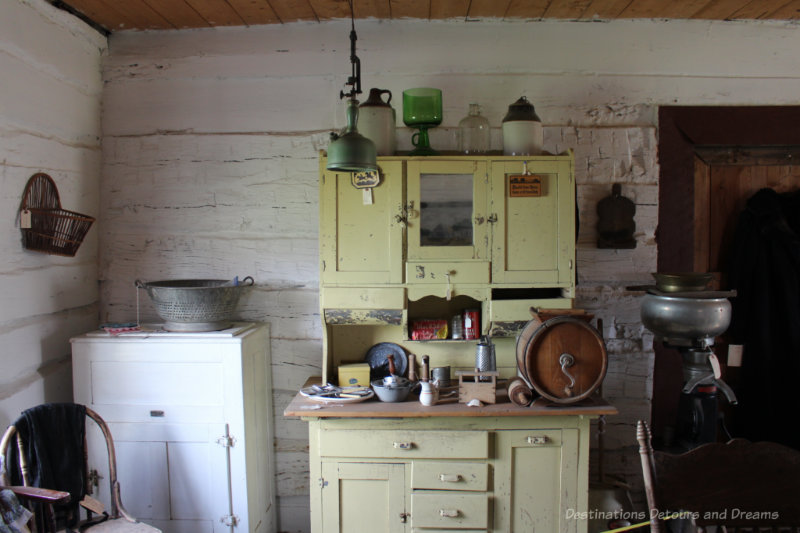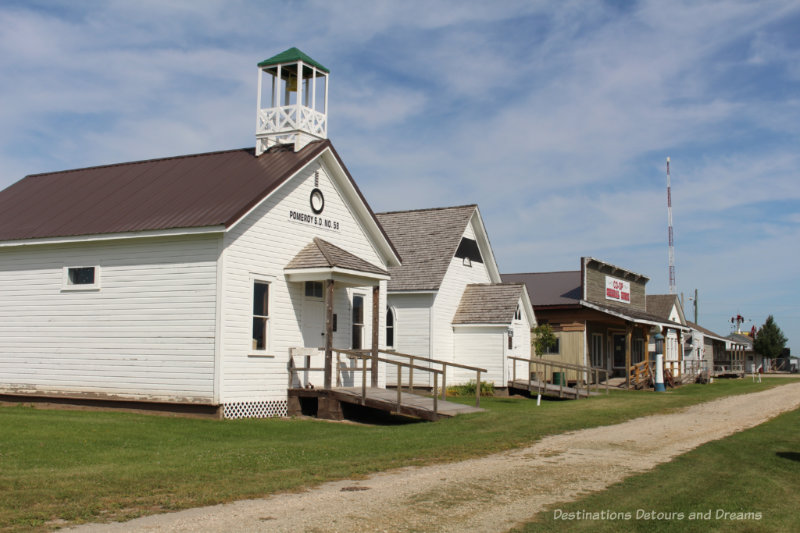 The "village" buildings are located along a gravel road/pathway that runs in a circle. Signage on the outside and inside the buildings provides information about the building, the time period, and even some personal memories.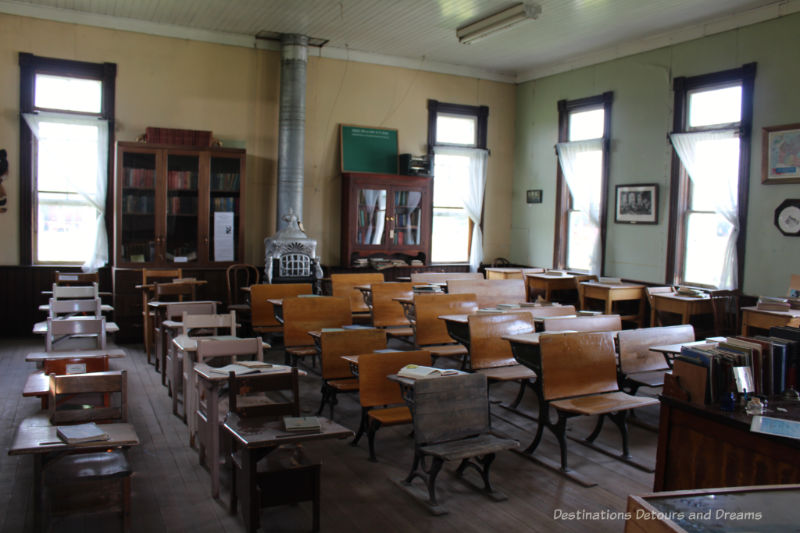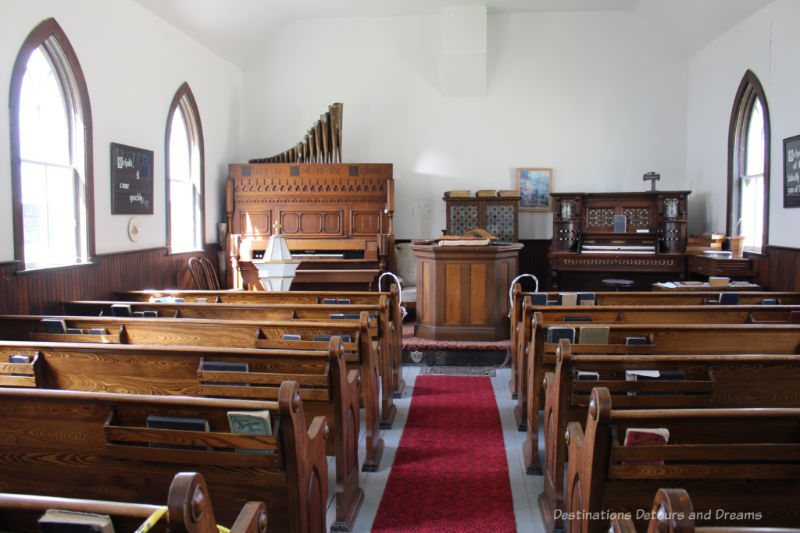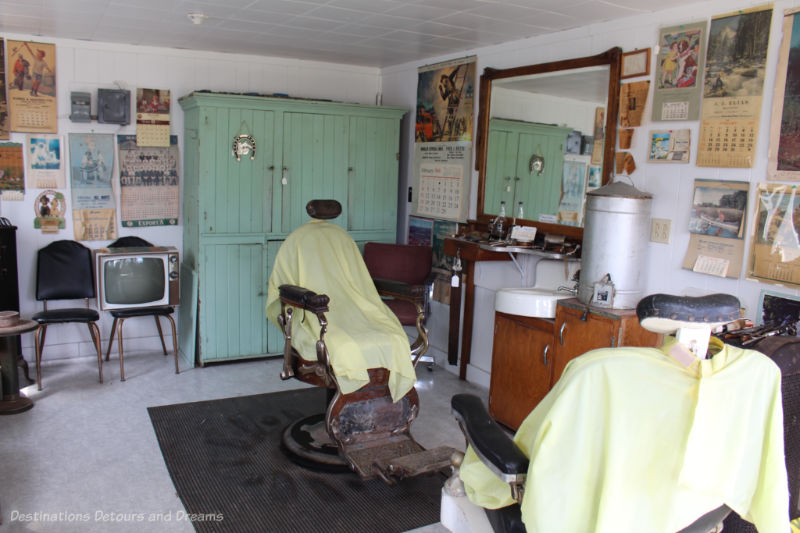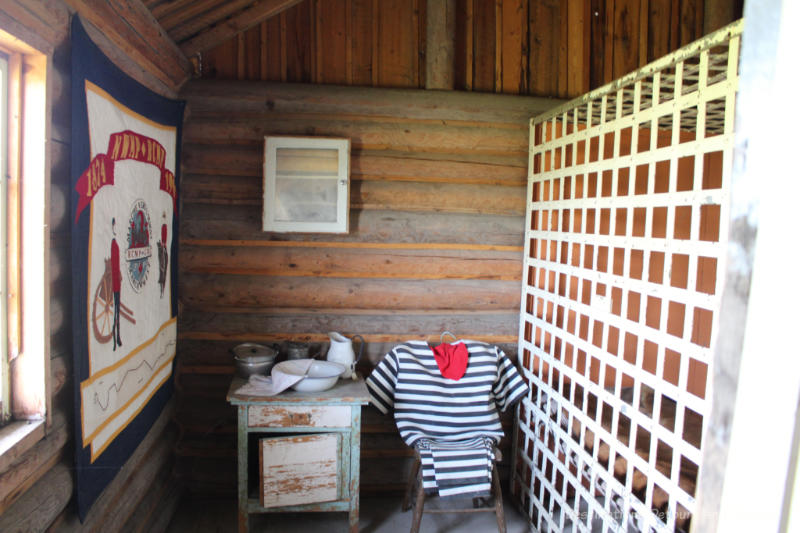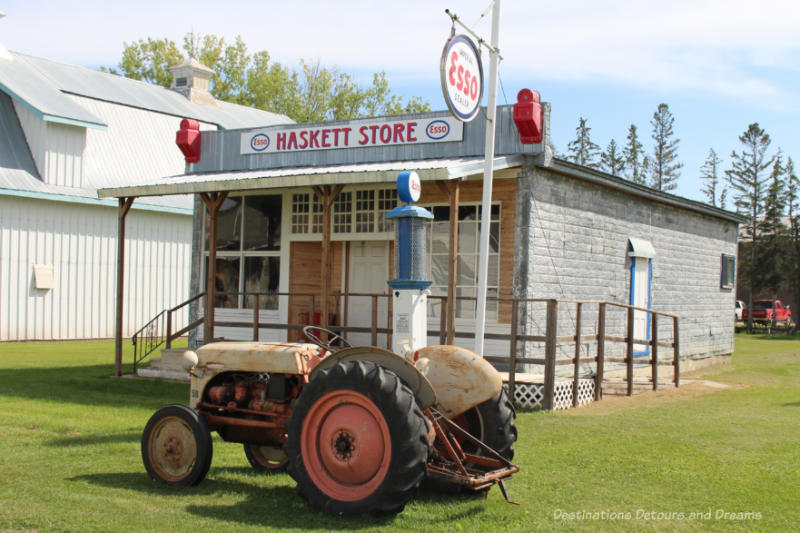 The interiors of many of the buildings are decorated to recreate the building's use at a certain time period. The interiors of others are a combination of that and display space. For example, the Haskett Store is used primarily as a collections shop rather than a basic general store. Similarly, the Co-op General Store contains an assortment of artifacts. Most of the items are not specifically labelled, but there is a lot to see.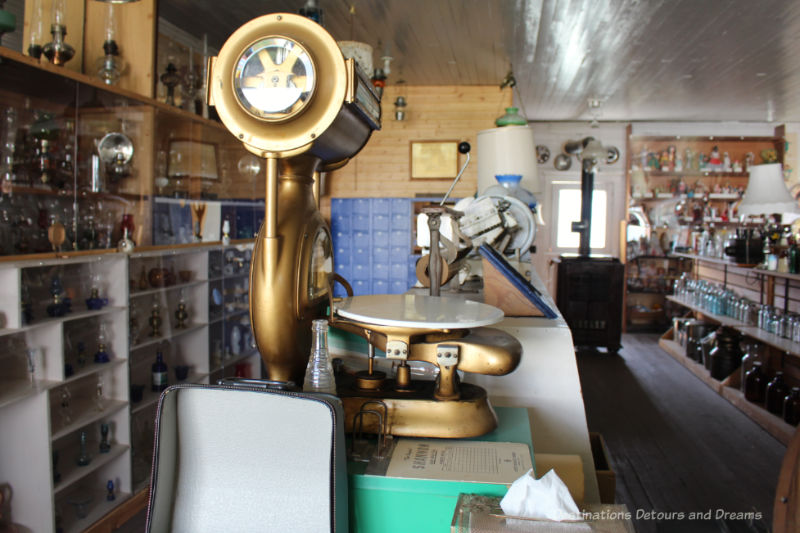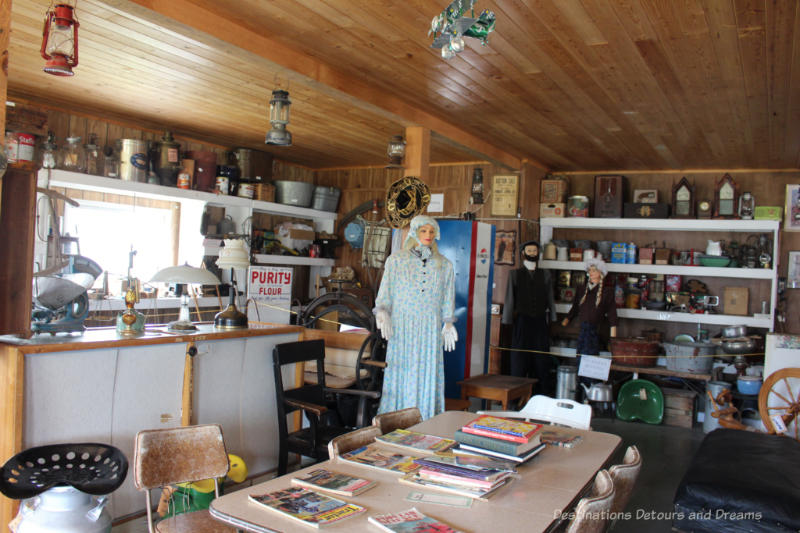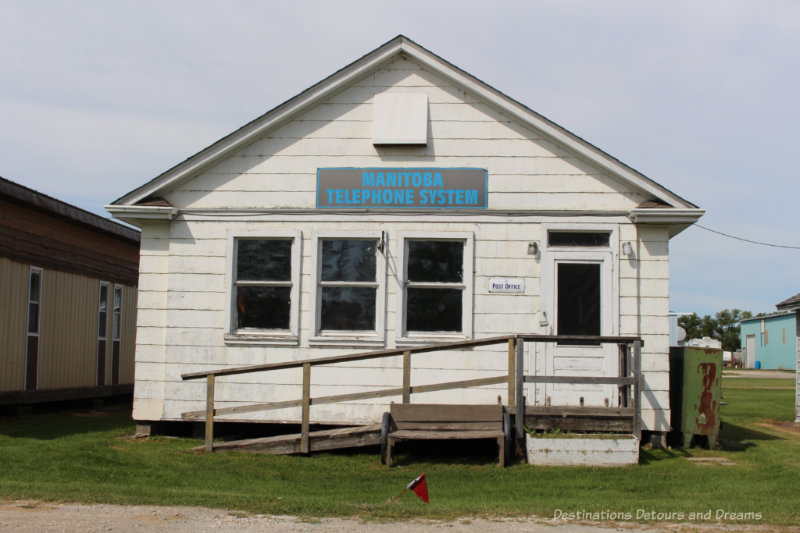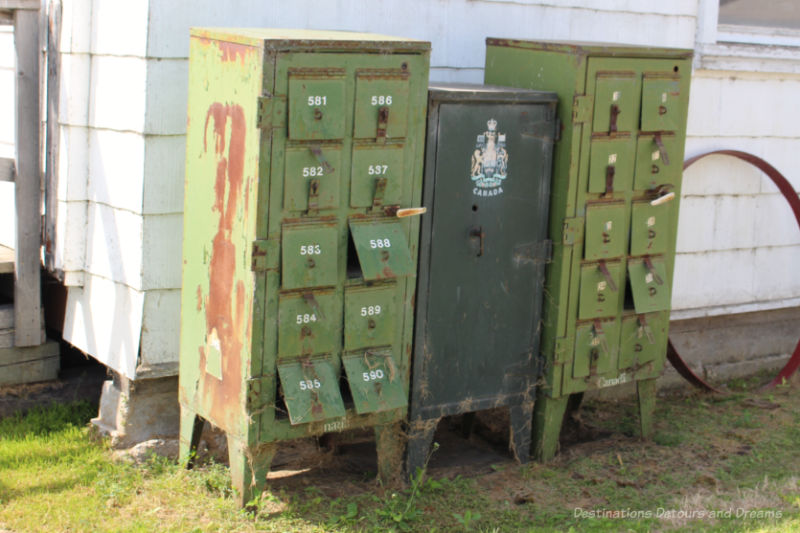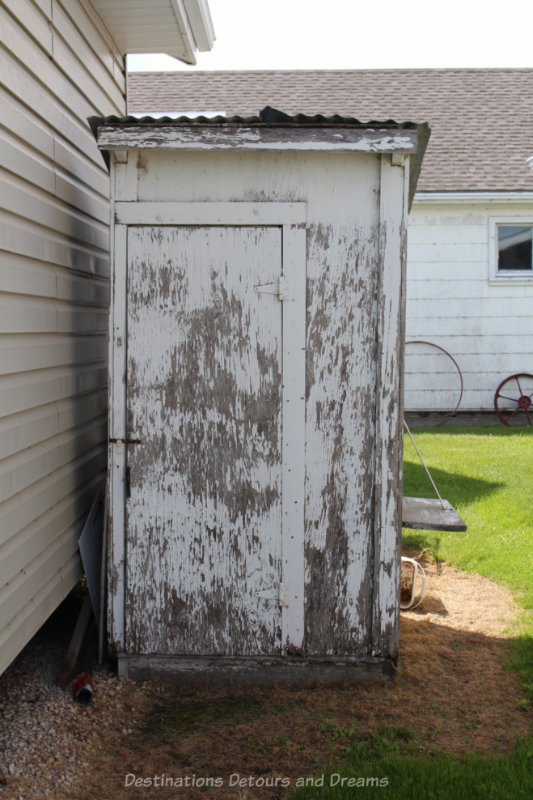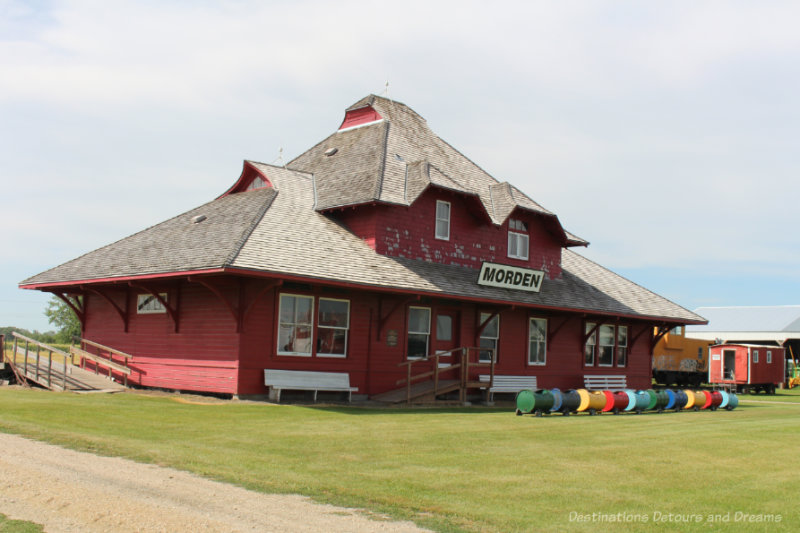 The Morden CPR Train Station was built with a unique design in 1905/06 and was in operation until the late 1960s. On the main level was a freight room, an office, and a waiting room. Upstairs was the Station Agent's home. The second floor was not open due to COVID-19 when I visited.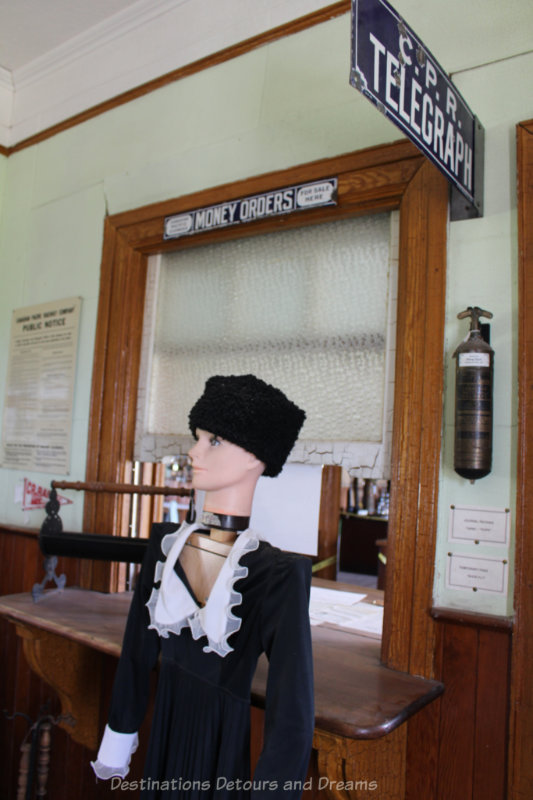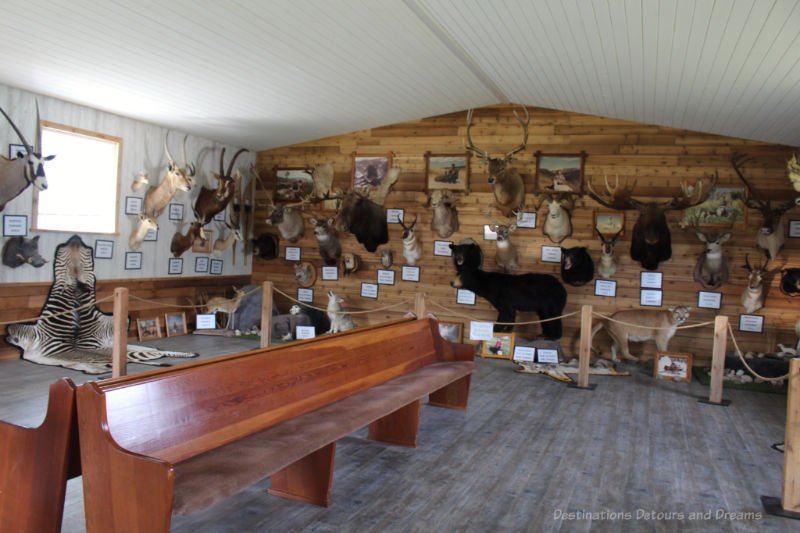 The Wildlife Exhibit seemed an anomaly. It was not something I expected to find here. The building contains a display of Peter Dyck's taxidermy collection of local and exotic animals. Peter Dyck was born south of Winkler in 1927. He was an avid hunter and took hunting trips around the world. It was his wish that his collection of mounted animals be donated to the museum when he passed away in 2015.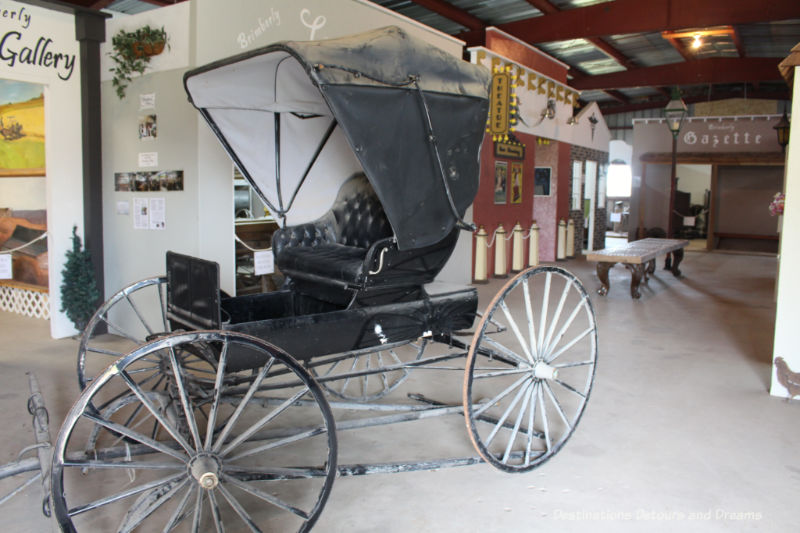 One building, "Brimberly Village", contains an early to mid-1900s indoor "street village" with rooms off the centre hallway containing various shops including a laundry, an art gallery, a theatre, a dress shop, and a newspaper office.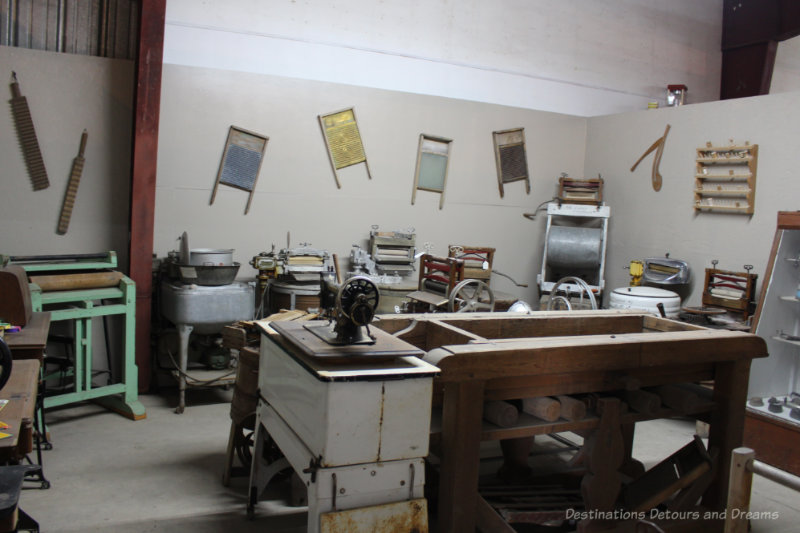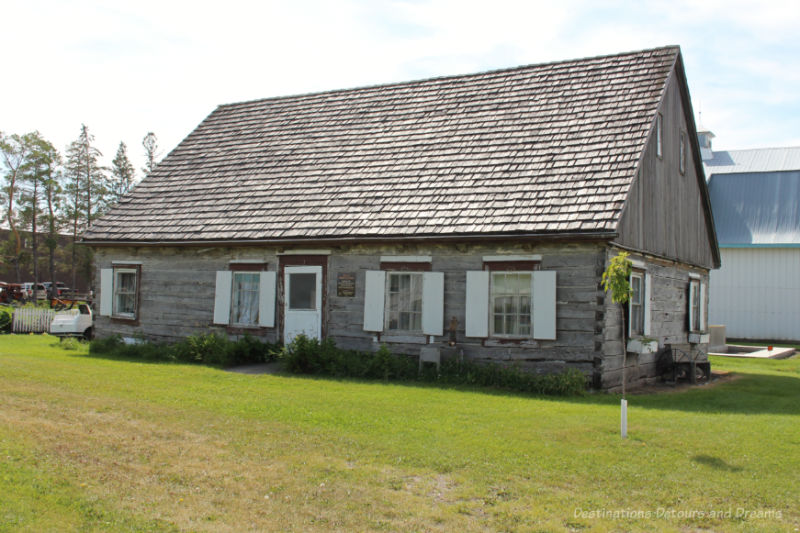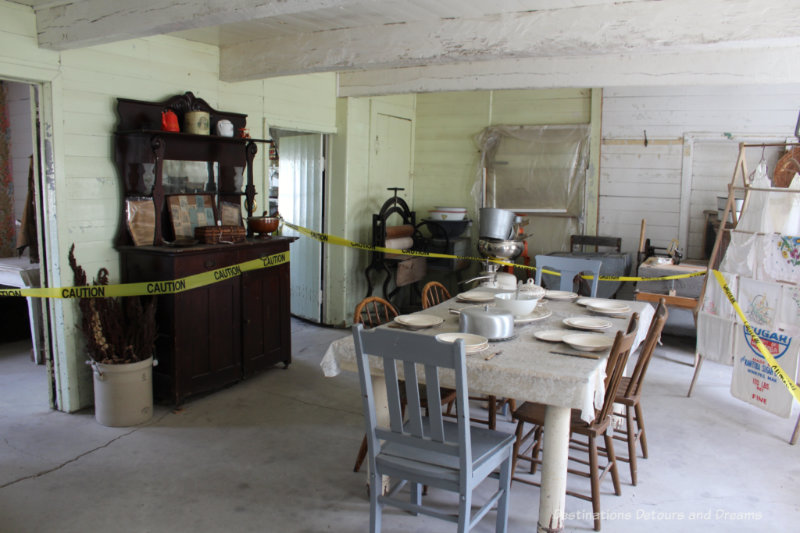 It can take anywhere from one to several hours to tour the museum depending on how closely you wish to examine all the artifacts. There is a lot to see here. It is relatively easy to walk through (this is the prairies – the land is flat). The museum has a golf cart they can use to drive someone around the village if requested. If you need this service, I suggest you call ahead to make sure there will be someone available for that when you visit. If you want to see the building interiors you would need to leave the cart and do some walking.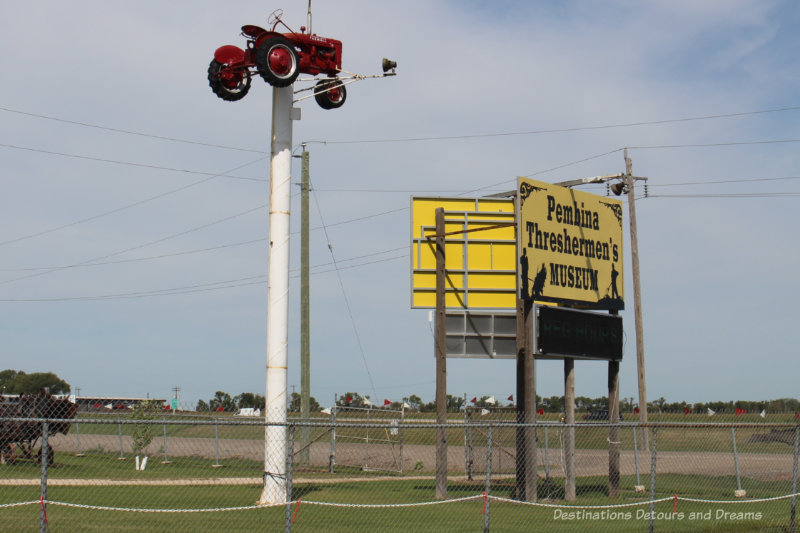 The Pembina Threshermen's Museum is located along Provincial Trunk Highway 3 on the south side between Winkler and Morden just west of the Boundary Trails Health Centre. The museum is typically open from mid-May through September.
Never miss a story. Sign up for Destinations Detours and Dreams free monthly e-newsletter and receive behind-the-scenes information and sneak peeks ahead.
PIN IT