Local Brews And Eats At The Beer Can In Winnipeg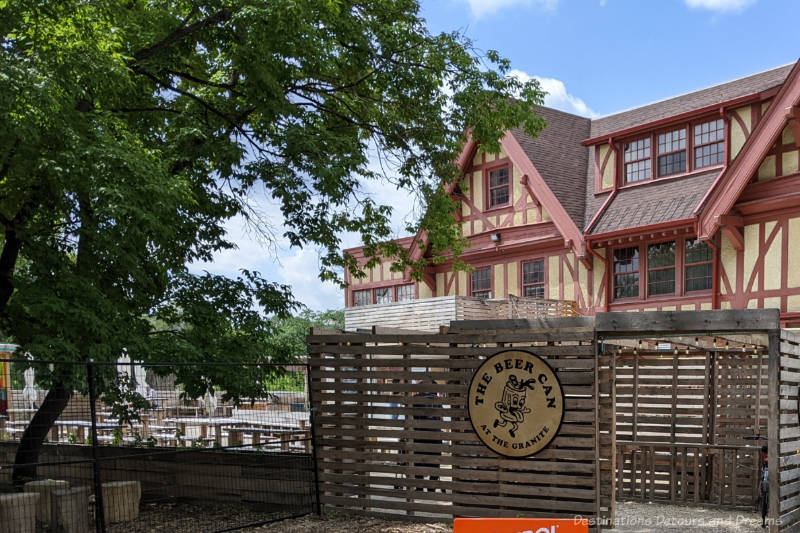 The Beer Can is an outdoor pub and restaurant in Winnipeg, Manitoba, Canada
Situated on the grounds of the Granite Curling Club in Winnipeg, Manitoba, Canada, The Beer Can is an outdoor pub and restaurant serving local beers. It also offers cocktails and wine as well as a food menu.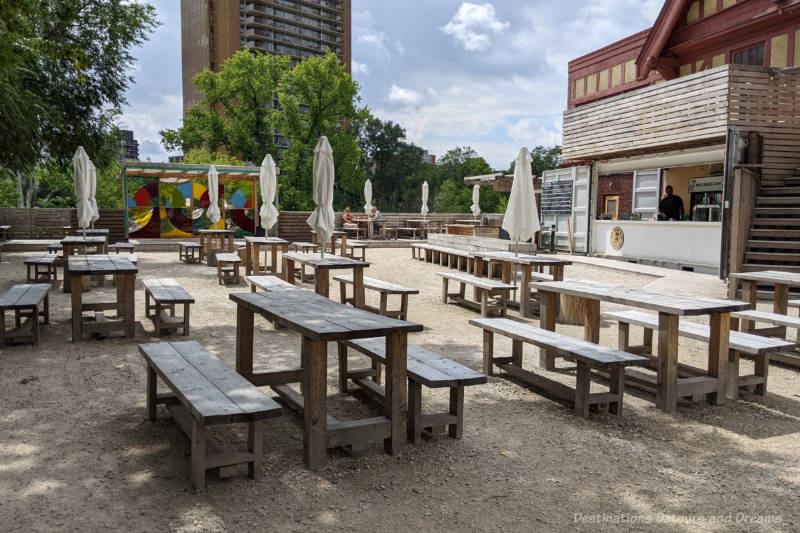 The Beer Can first opened in the summer of 2020 on Main Street, where it became a popular venue. In 2021, it moved to the grounds of the Granite Curling Club and reopened there again in the summer of 2022. The location on the banks of the Red River is surrounded by mature trees and makes a great spot to get together with friends.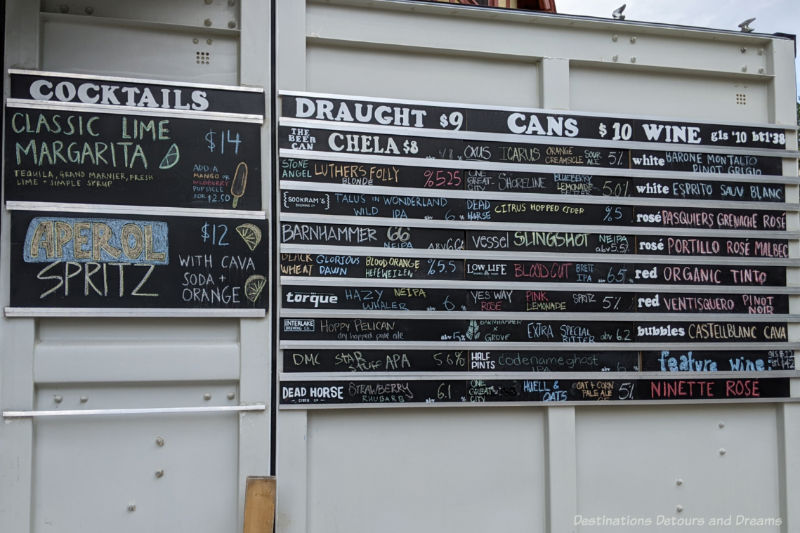 The Beer Can is also a great spot to try beers from local craft breweries. The many beers on offer are all local.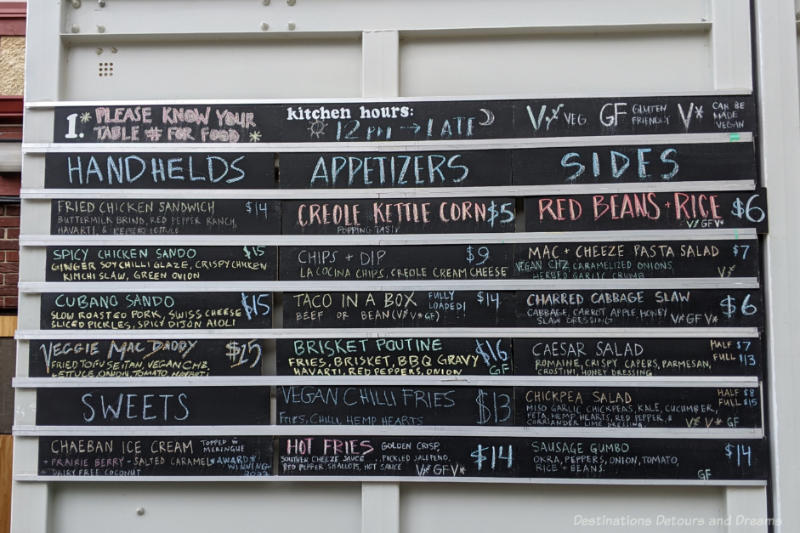 Food is also available. The food menu in the first two summers featured tacos, but the menu changed for 2022. It leans more toward southern-American, Creole-inspired eats. They smoke their own brisket. On their website, they state that because they are committed to supporting local, small-scale farmers, the menu changes often. We had the Brisket Poutine and the Chips + Dip (toasted tortilla chips with creole cream cheese dip). Both were delicious.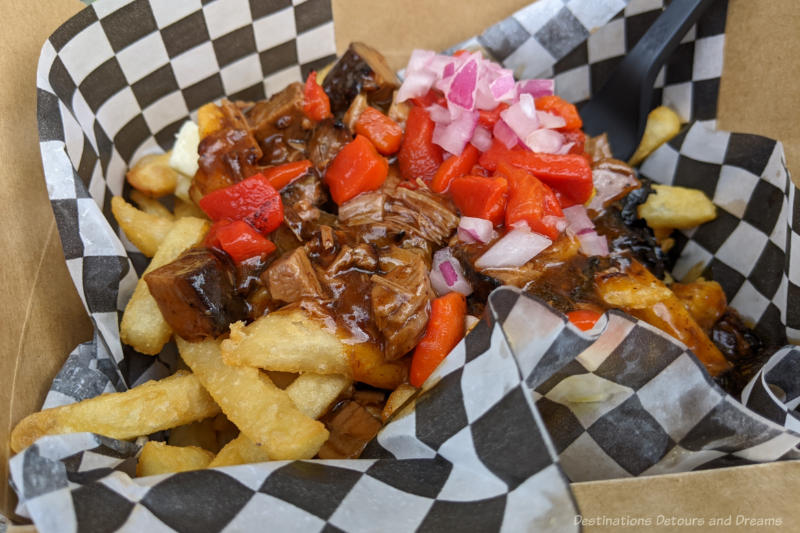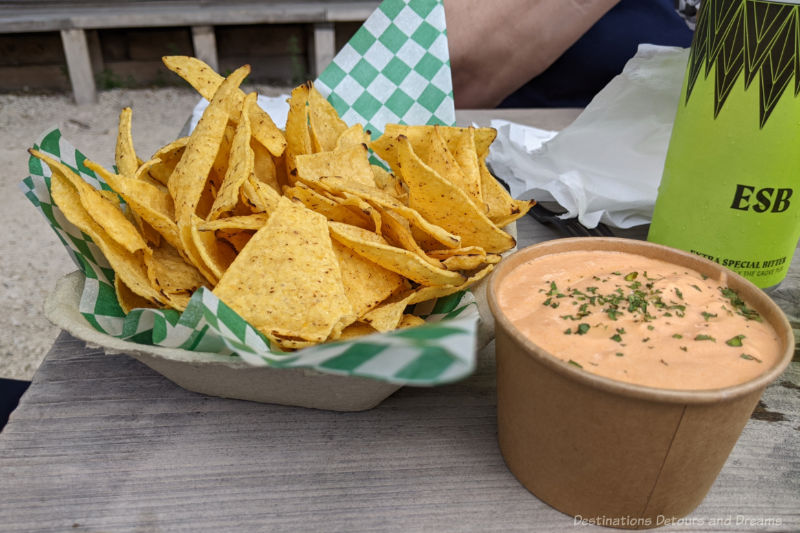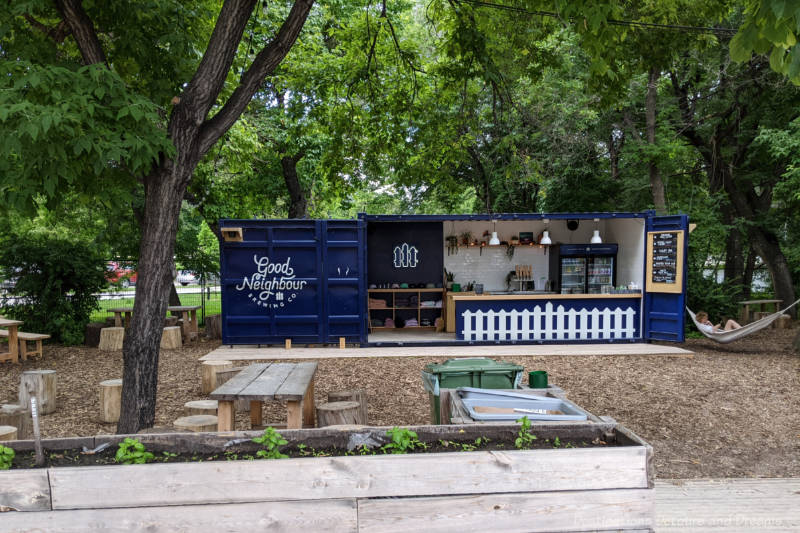 Under a canopy of trees, you'll find a Good Neighbour Brewing pop-up location. Good Neighbour Brewing, a female-owned and operated craft brewery, opened in Winnipeg in 2021.
The photos in this post were taken during a quiet holiday Monday lunchtime. The place can get much busier, especially when they have entertainment or special events.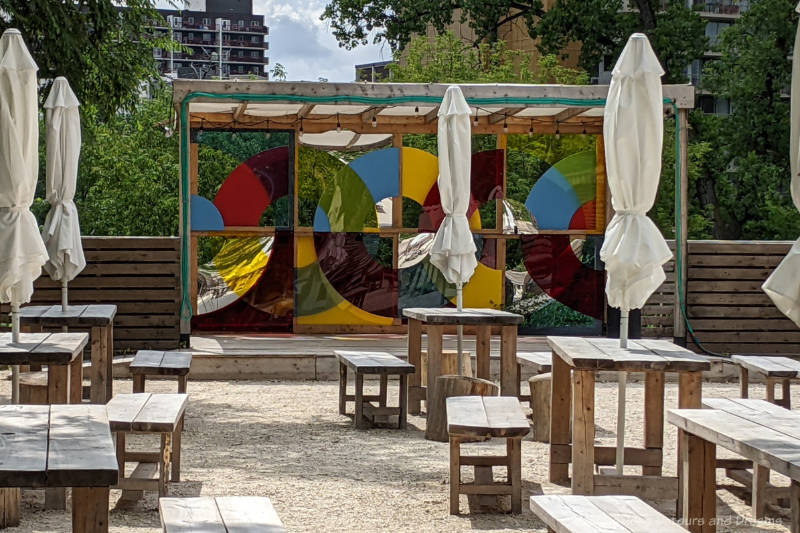 The flat patio area is graveled, which may make it a bit of challenge for someone in a walker or wheelchair to manage. My husband used a walker and we chose a table near the entrance to minimize the length he needed to walk on the gravel. The wooden bench looked a little too low for him to easily push himself back up from, so he chose to sit on the chair of his walker at the end of the table. Toilet facilities are a couple of port-a-potties.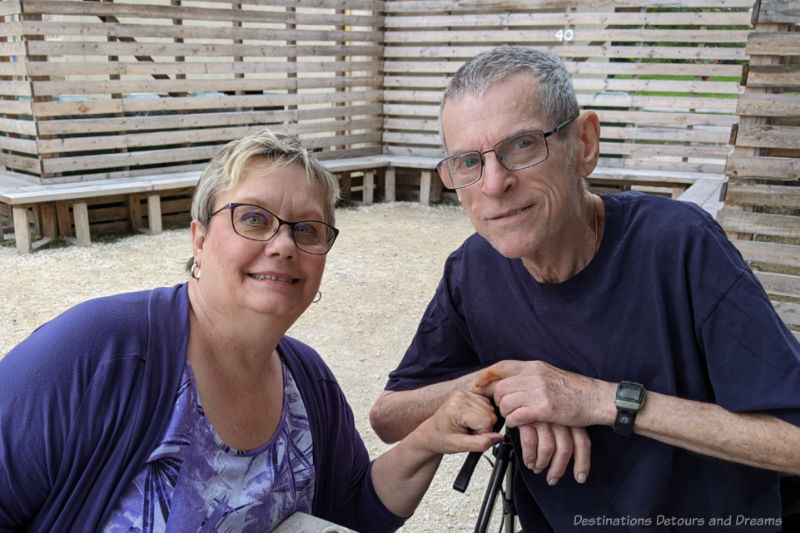 The Beer Can is open daily, weather permitting. They close when it's cold out or when its raining. See The Beer Can web site for more information on hours and on special events. Note that there are bike racks near the entrance for those who choose to bicycle to the venue.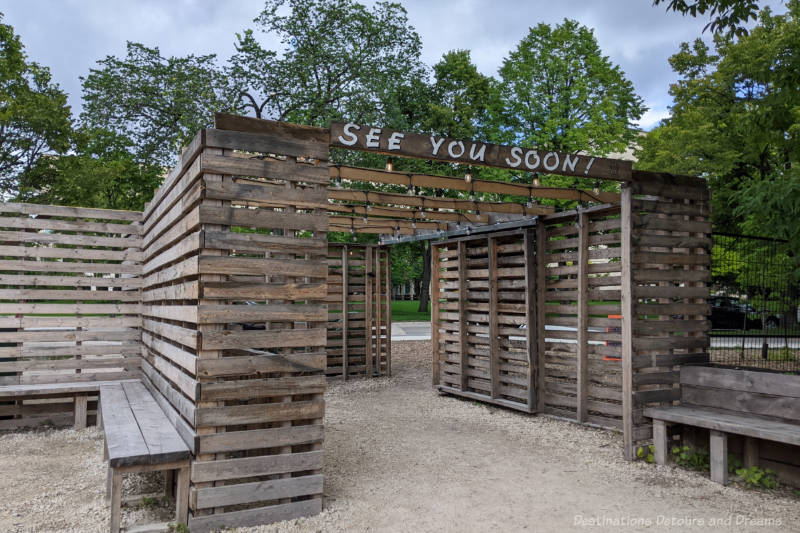 Never miss a story. Sign up for Destinations Detours and Dreams free monthly e-newsletter and receive behind-the-scenes information and sneak peeks ahead.
PIN IT