Cabarete, Dominican Republic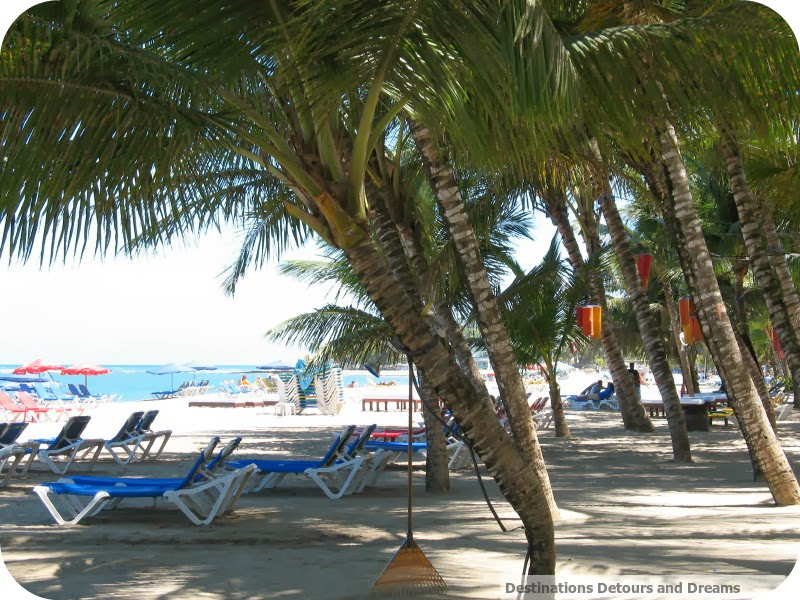 The windsurfing capital of the Caribbean offers more than windsurfing
for those seeking sun and sand
The Dominican Republic is a popular winter destination for Canadians wanting an escape from the cold and snow. Many Canadians seek out the all inclusive resorts in Punta Cana area or Puerto Plata, but I have fond memories of Cabarete, a small beach village about 20 minutes from Puerto Plata airport.
Cabarete was originally founded in 1835 by Zephaniah Kingsley, along with his mixed race family and 53 freed slaves from Florida plantations, when the area was under Haitian rule. In 1984 Canadian windsurfer Jean Laporte discovered the place, fell in love with it, and opened a windsurfing school. Today, Cabarete is renowned for its windsurfing and kitesurfing.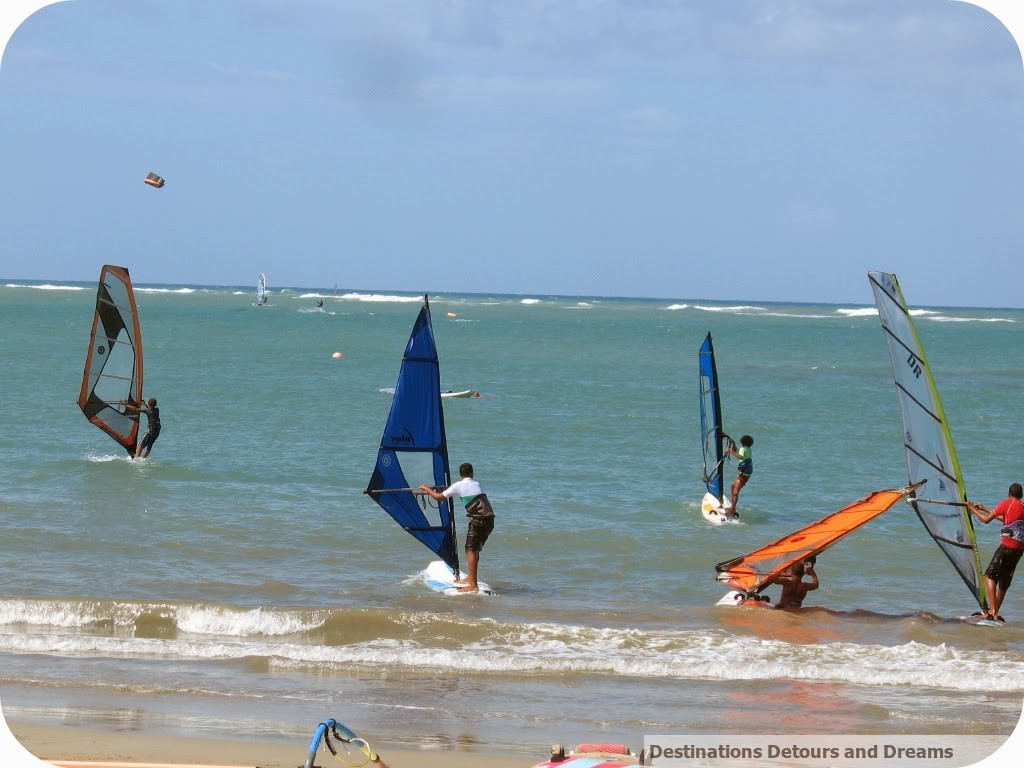 Trade winds, protective reefs, and year-round good weather conditions make this an ideal spot for windsurfing. Windsurfing lessons are available if you wish to try. But, with its turquoise waters and miles of sandy beach, you don't need to be a windsurfer to enjoy Cabarete.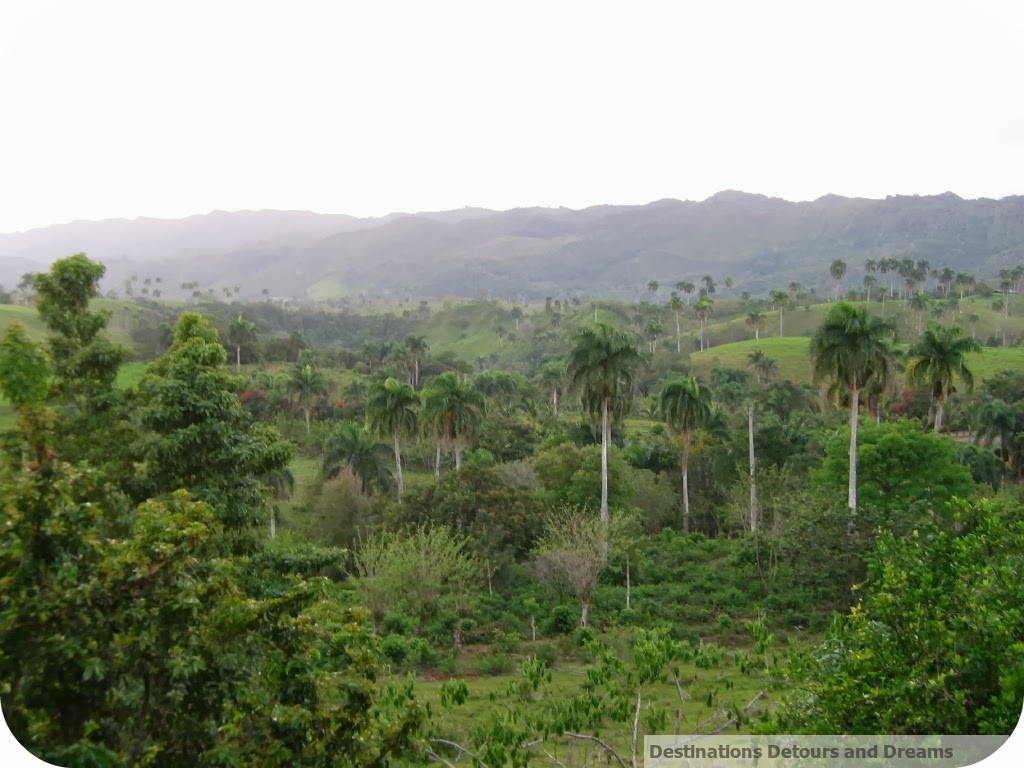 The main part of the town is one street, lined with shops and restaurants. As you walk the street, shopkeepers will call out to entice you to look at their goods, "looky, looky, free." And you'll get offers to braid your hair.
Shops carry souvenirs, hand-crafted items, art, and clothing, among other things. We liked the Dominican Republic coffee, a full-bodied, rich coffee. If you're looking for an unusual souvenir, you might consider a jar of mamajuana, a mixture of herbs and bark to which you add wine, honey, and rum to make a drink the Dominicans claim is an aphrodisiac.
Inexpensive, beaded jewelry is offered in the shops and by vendors on the beach. Higher-end jewelry stores carry gemstone jewelry made with sterling silver or gold. The most common gems are larimar and amber, both of which are mined in the country. Larimar is unique to the Dominican Republic and is polished to shades of turquoise blue and green. Amber is a bronze-orange colour and sometimes contains fossil remnants.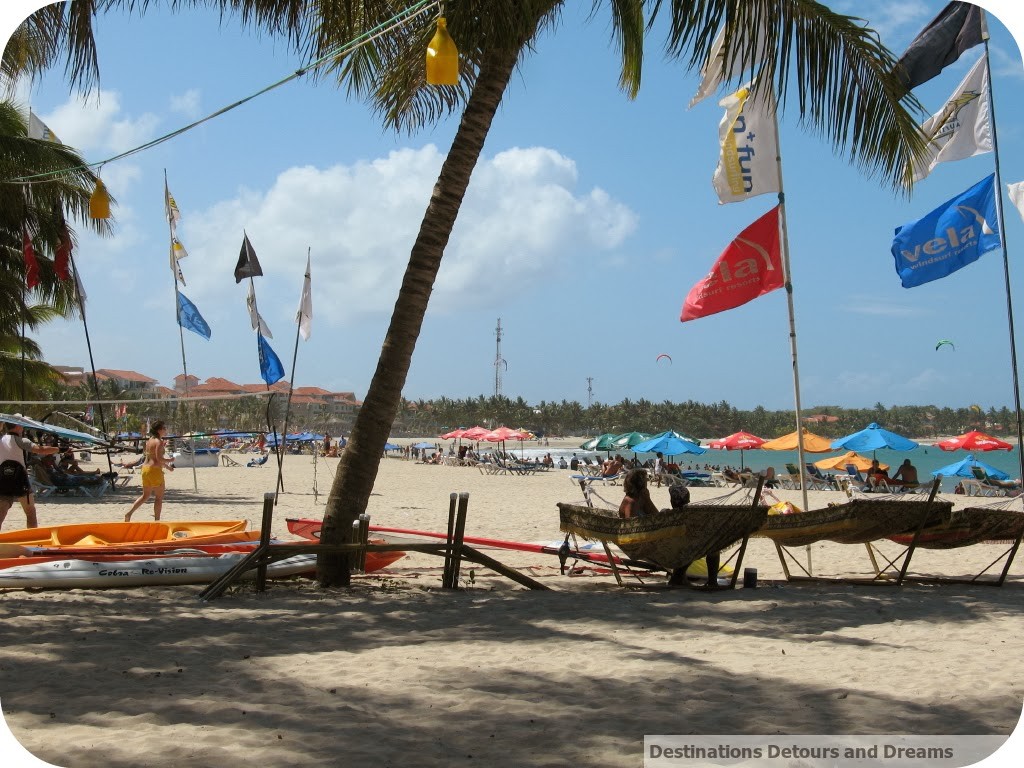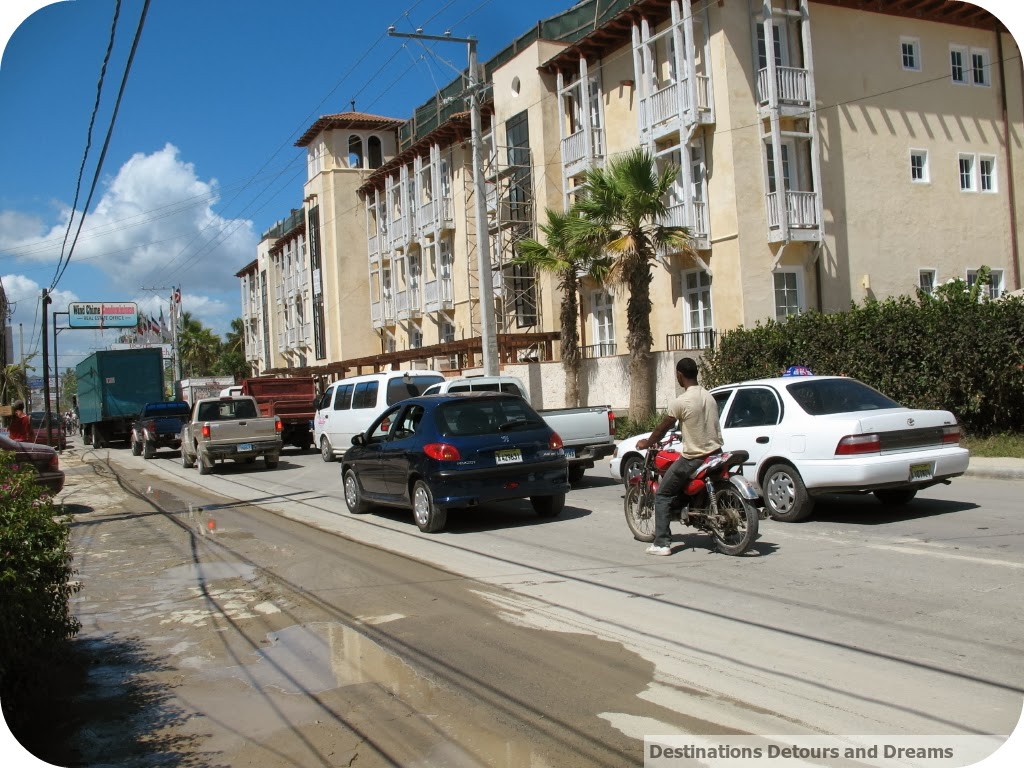 The main street of Cabarete is also the main highway on the north side of the island and traffic can be heavy. Still, you can walk through town. Cabs are available for times the walk from one end of town to other seems too long, or for going further afield.
Or you can take a guagua, an unregulated form of public transport. These vans can be waved down as they pass. There is a driver and a conductor, who hangs out the side open door, looking for passengers. Guaguas are inexpensive, but not for anyone with claustrophobia or requiring a lot of personal space. They are often packed, mostly with locals, and they will stop to take another passenger, even when you don't know where that passenger will fit. On one trip, with at least five passengers in each seat of the van, and the back loaded with workers returning home at the end of their day, a person in the back crawled over people and out the back window to disembark. With both cabs and guaguas, it is best to know the standard rate and confirm before getting in.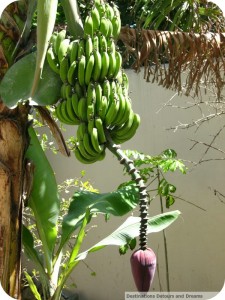 You won't find a lot of all-inclusives in Cabarete, but there is a great selection of independent accomodations: hotels, villas, and condos. Supermarkets carry a reasonable supply of food if you want to cook. And there are many excellent restaurants to choose from. We always had great meals. Many restaurants front the beach and you can sit on their open-air patio with a view of the ocean as you dine.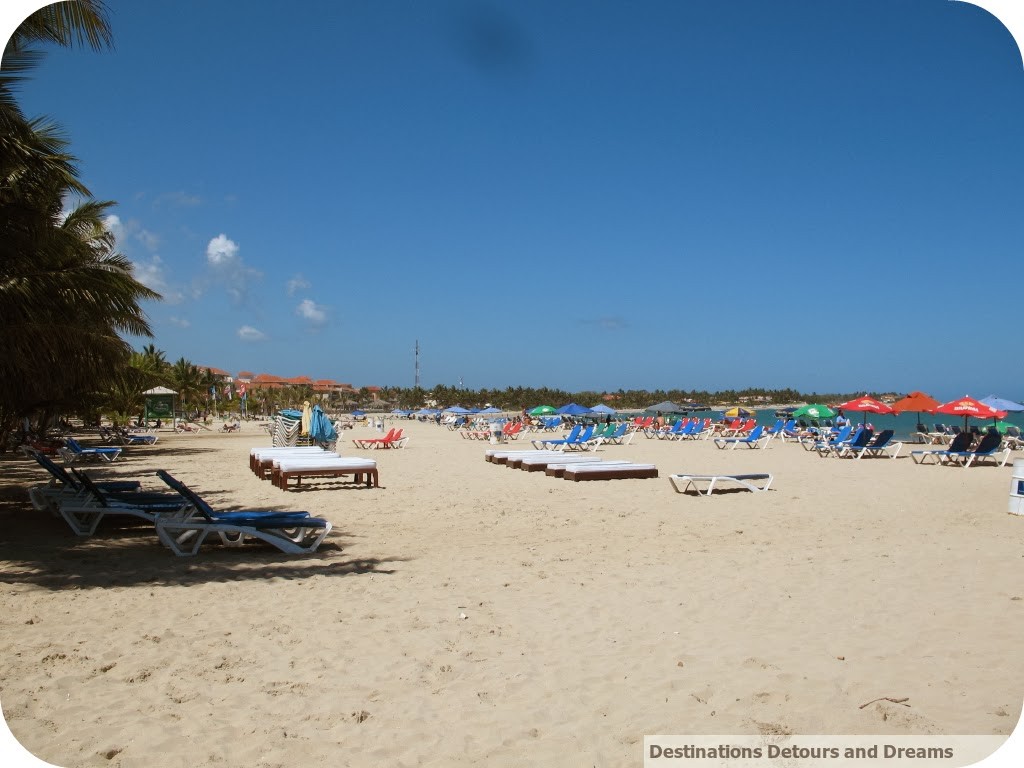 Destinations Detours and Dreams monthly e-newsletter contains behind the scenes information, sneak peeks ahead, travel story recaps and more.  SIGN UP HERE
PIN IT