The Fremont Street Experience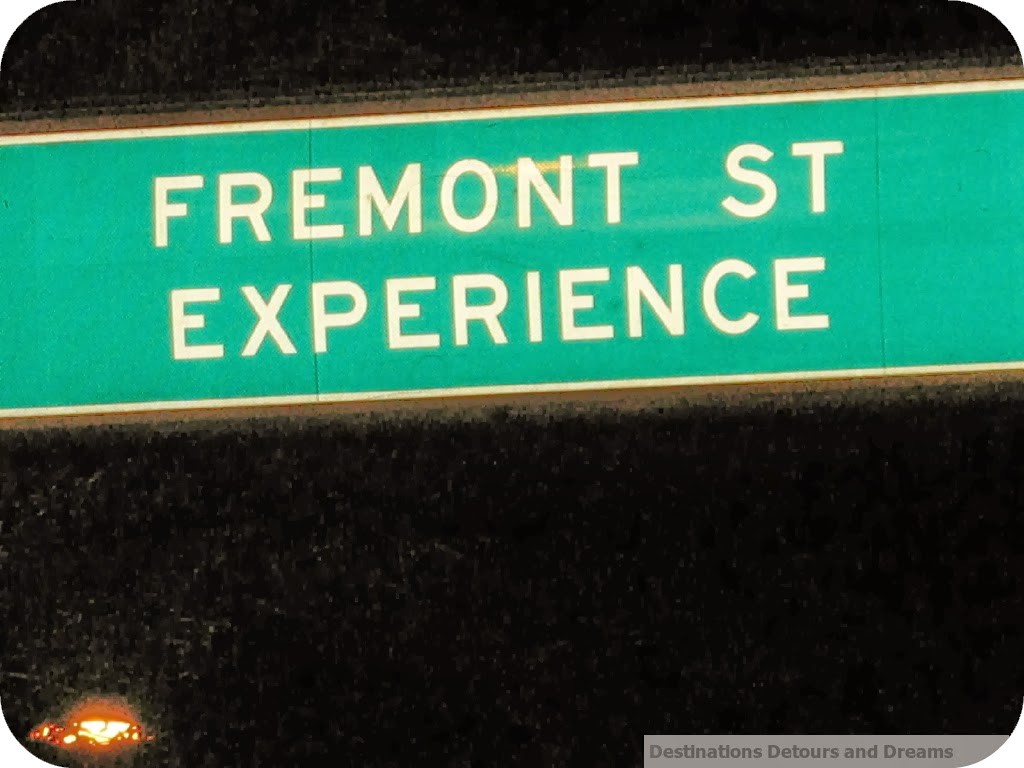 Away from the Strip, in a downtown Las Vegas, a bit of old Vegas and the feeling of a street fair
The Fremont Street Experience in Las Vegas, Nevada, is sometimes described as vintage Vegas or old Vegas. It is a pedestrian mall occupying the five westernmost blocks of Fremont Street.
It is a different experience than the Strip, where hotel properties are massive and it is sometimes a trek to get from one hotel or casino to the next. Here, restaurants, bars, casinos, tourist shops, and hotels butt up next to each other, like stores in a strip mall.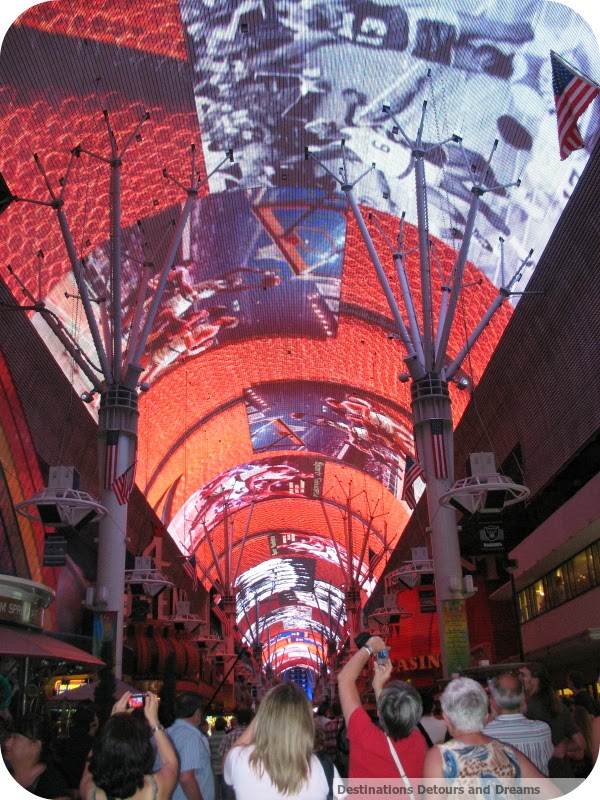 An electric canopy covers four blocks of Fremont street. After the sun sets, 12.5 million modules provide high-resolution images synchronized to a lively sound track in hourly shows.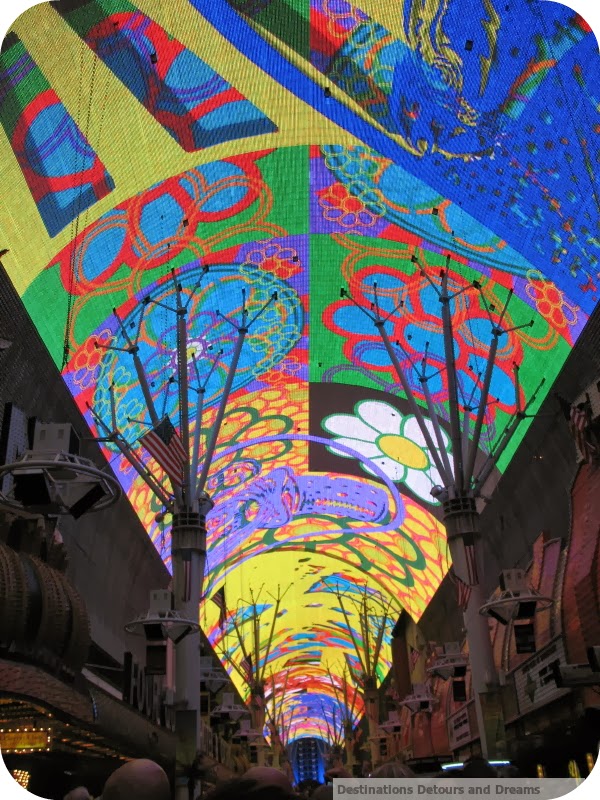 Restaurants, many with patios overlooking the corridor, casinos, and souvenir shops line the corridor. Live bands entertain on free stages. People stroll, drinks in hand, taking in the sights and sounds. It feels like a street fair.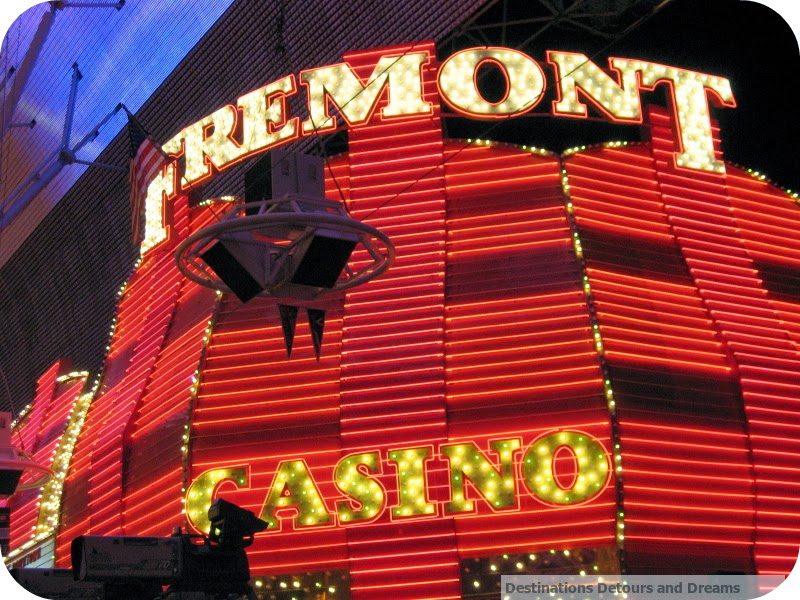 Las Vegas was incorporated in 1905 and its first hotel was built on Fremont Street. Fremont was the first paved street in the city. Fremont Street was, and is, the location of many famous downtown casinos.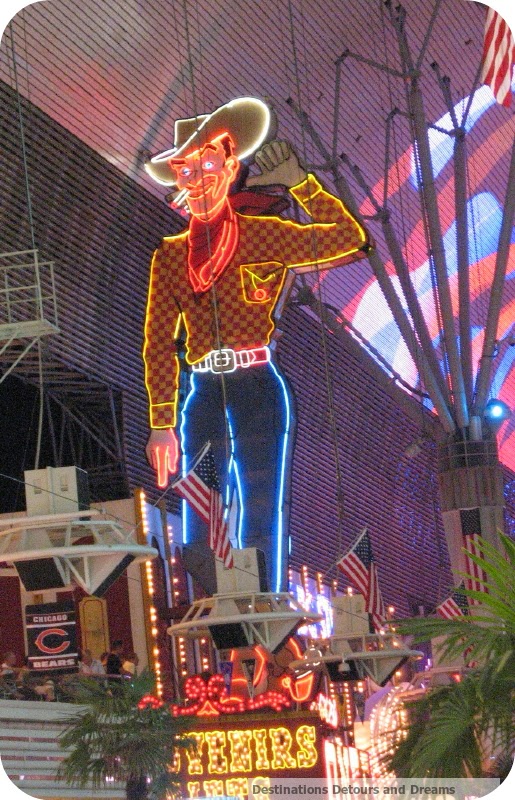 A neon cowboy sign, known as Vegas Vic, was erected at The Pioneer Club on Fremont Street in 1951. The sign still stands, although the club no longer operates as a casino and is now a souvenir shop.
The abundance of neon signs earned Fremont Street the nickname Glitter Gulch. The picture of the western end of Fremont Street was widely used in television shows wanting to show the lights of Las Vegas. The street was closed to vehicle traffic in 1994 to begin construction of the Fremont Street Experience.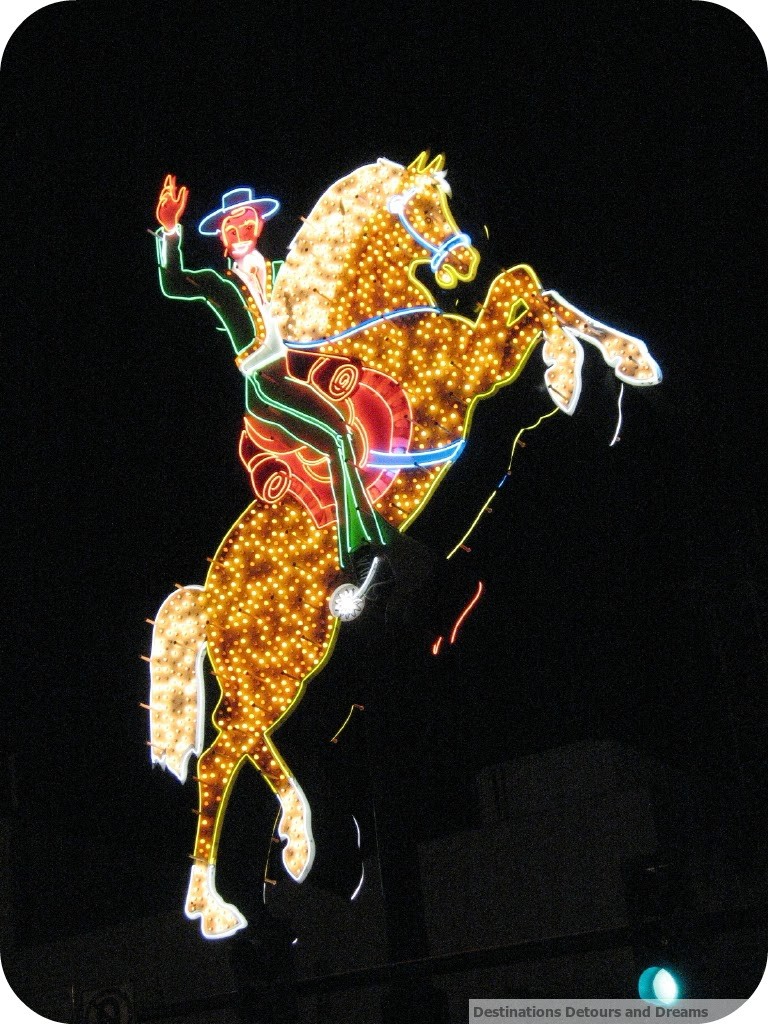 Have you been to the Fremont Street Experience? What did you think?