Arizona Renaissance Festival

A medieval-themed amusement park in Gold Canyon, Arizona – weekends during February and March
A renaissance fair is a medieval-themed amusement park with costumed entertainers and attendees, theatrical acts, arts and crafts for sale, and festival food. The Arizona Renaissance Festival was my first renaissance fair experience and there was a lot to take in.
The setting is an imagined English village in Elizabethan times (that's the time of Queen Elizabeth I, not the current Queen Elizabeth). Costumed entertainers and festival workers walk the lanes. It is a place for princess dresses and flower hair crowns. I saw many young girls in colourful ruffled skirts. Many adults also attend in costume.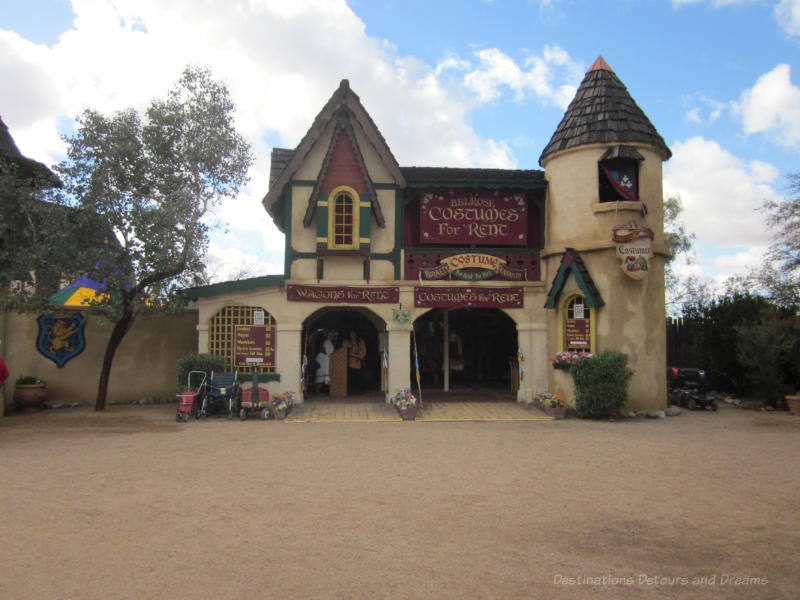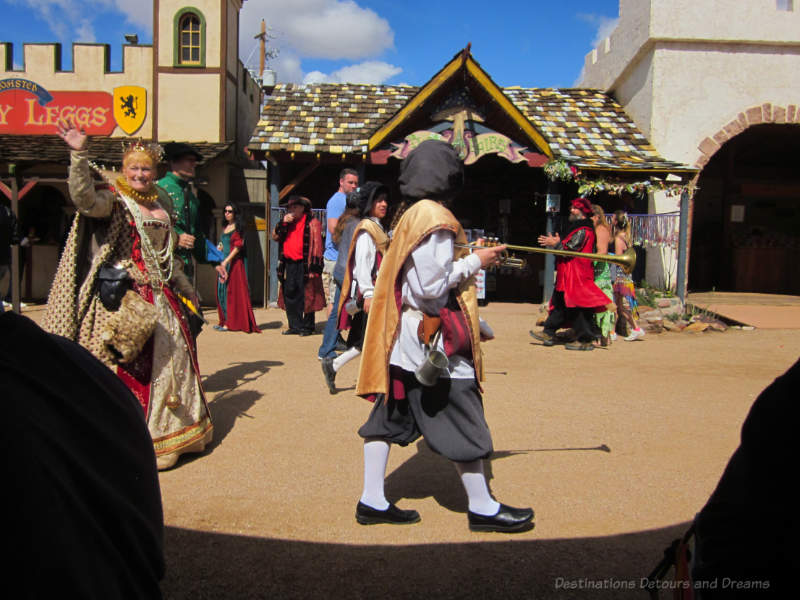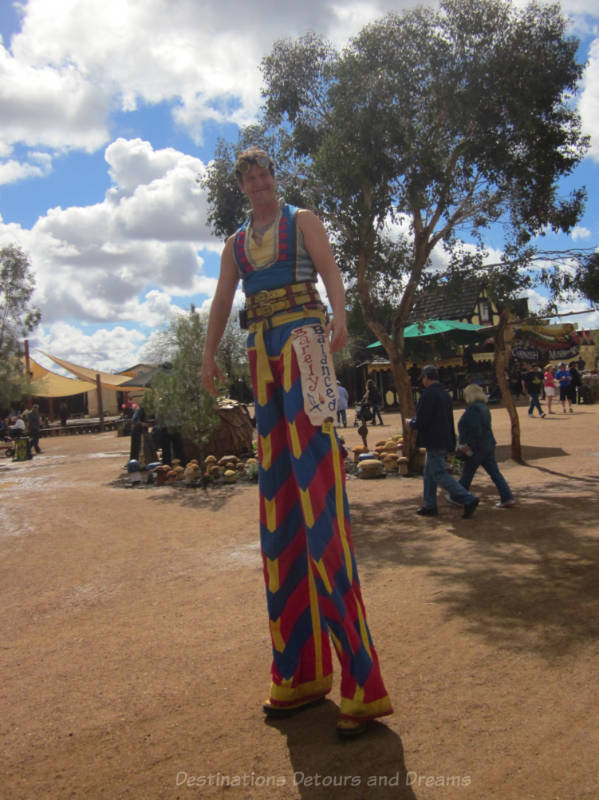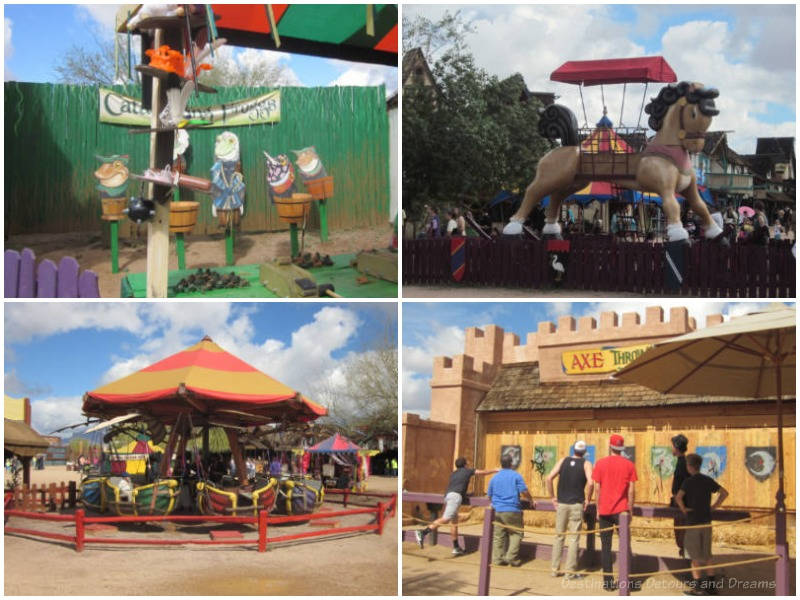 The Arizona Renaissance Festival has 13 stage areas with almost continuous entertainment. Acts include jugglers, belly dancers, Morris dancers, musicians, hypnotists, comedy acts, whip crackers, glass blowing demonstrations, and even lady lessons on etiquette and loveliness. Miguel of Don Juan and Miguel told us many of the acts are "innuendoed", meaning there is appeal for both children and adults. A few shows are marked on the Festival program as LC (Loose Cannon), Parental Guidance Suggested. Three jousting tournaments are held each day.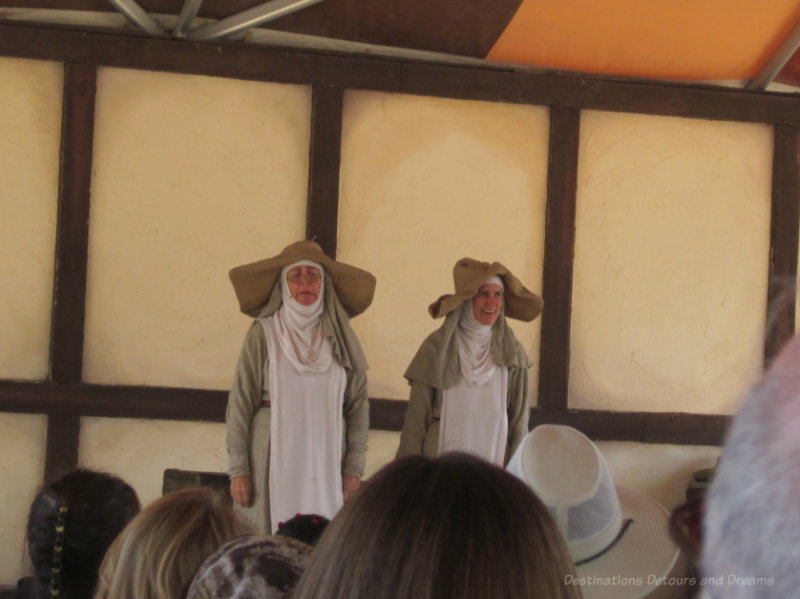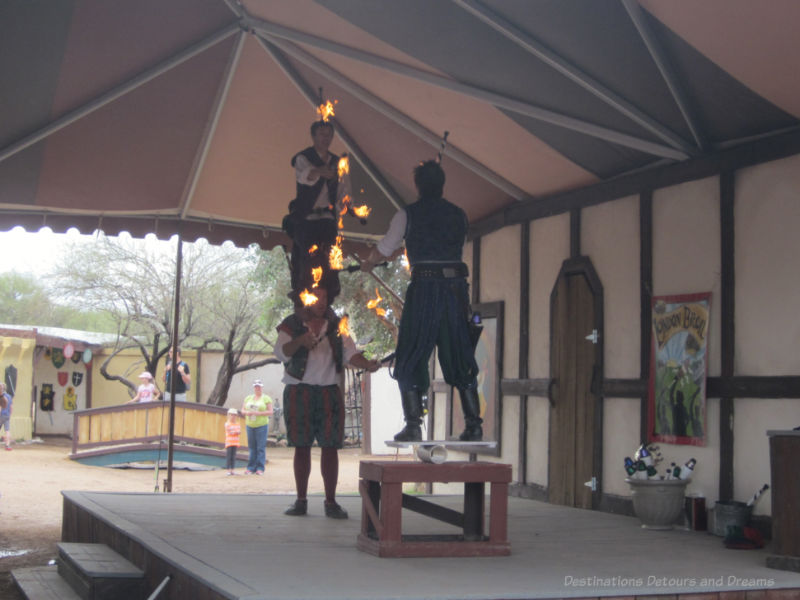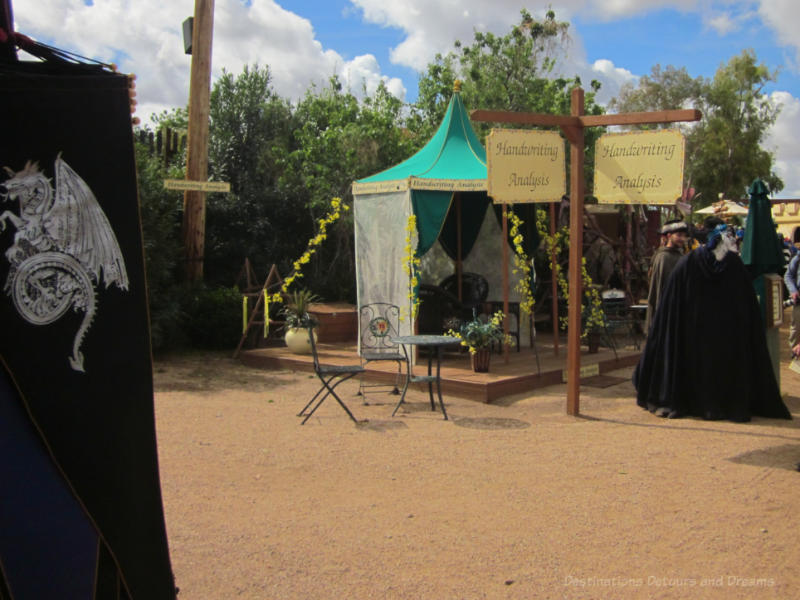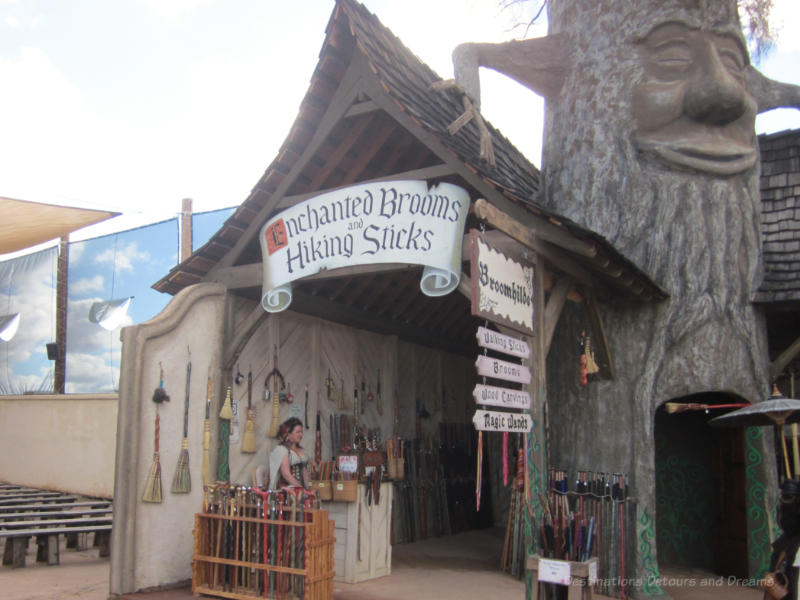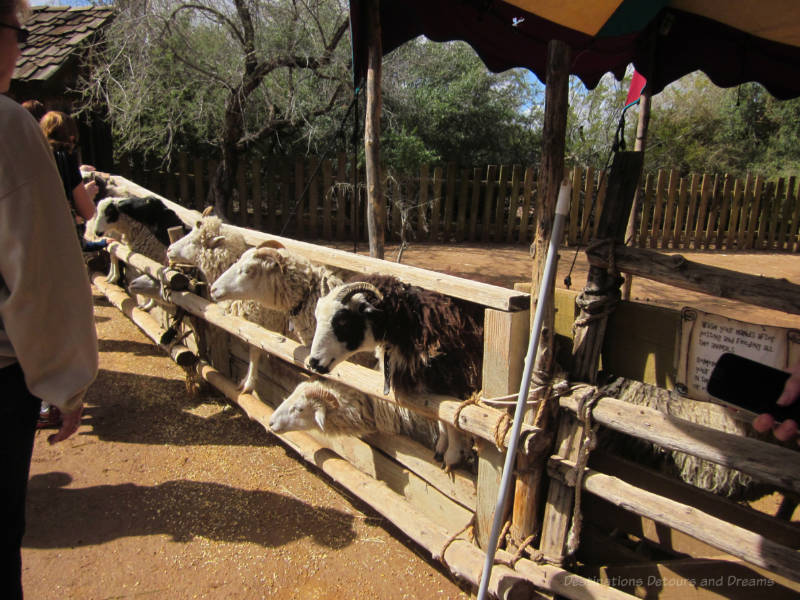 Over 200 artisans have goods on display and available for purchase. Scenes of life from "olden times" fill one part of the festival area.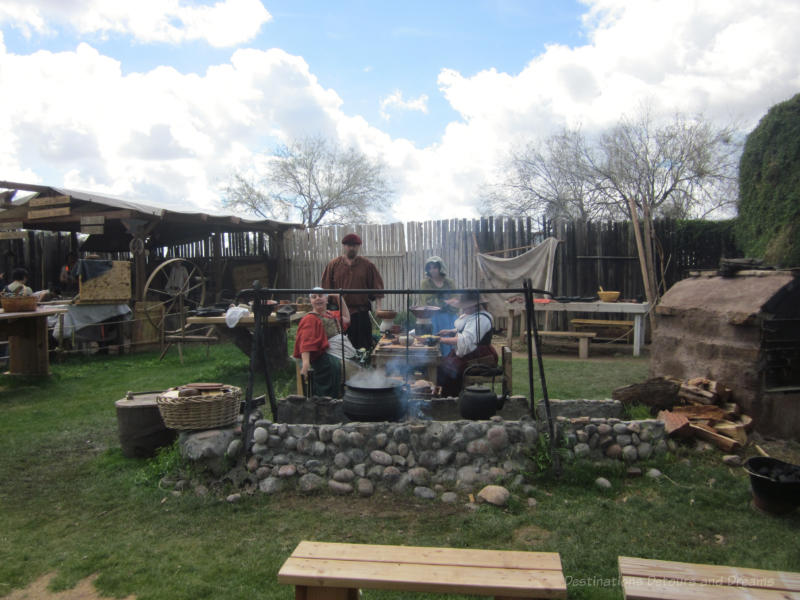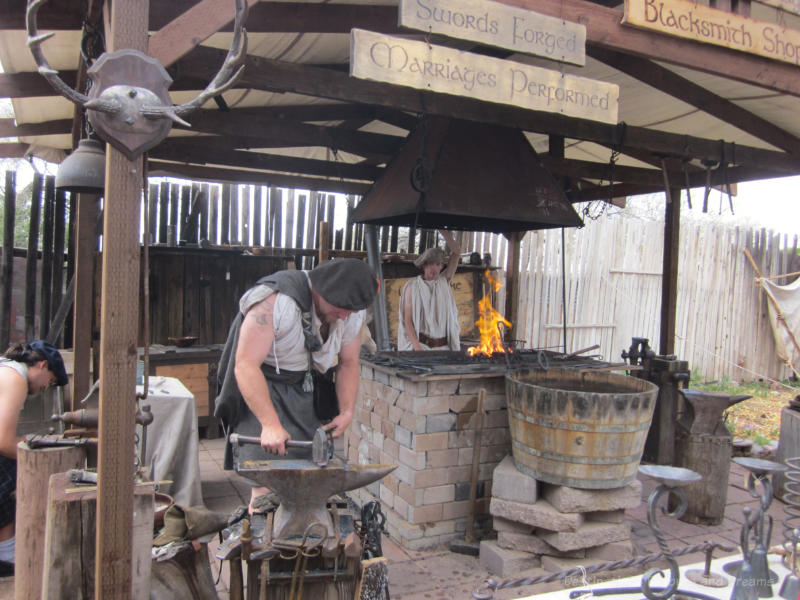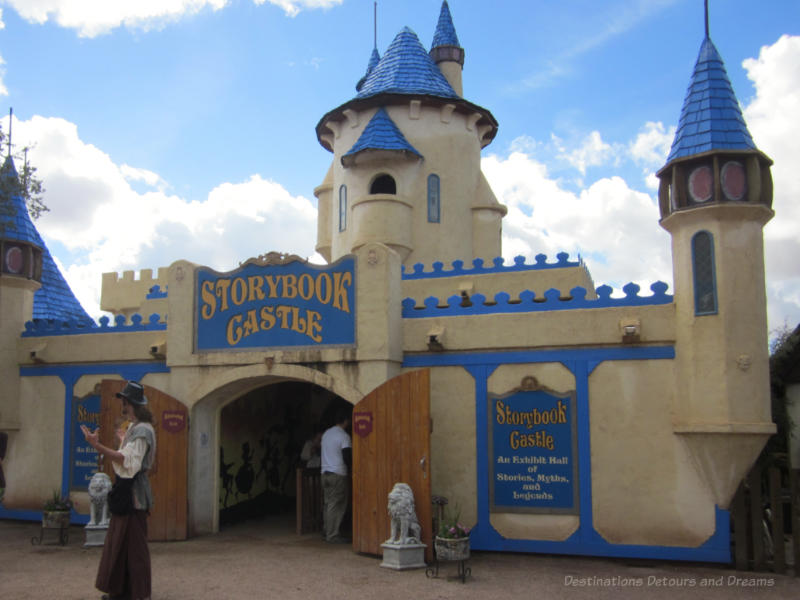 Picnic tables are set up on grassy areas and under tent shelters. Food available on food kiosks includes turkey legs, chili or meatballs in a bread bowl, corn on the cob, pizza, steak on a stick, fish and chips, pasties, Scotch eggs, curry, fruit, chocolate treats, and bakery items. Drink options include beer, wine, mead, soft drinks, lattes, cappuccinos and regular coffees.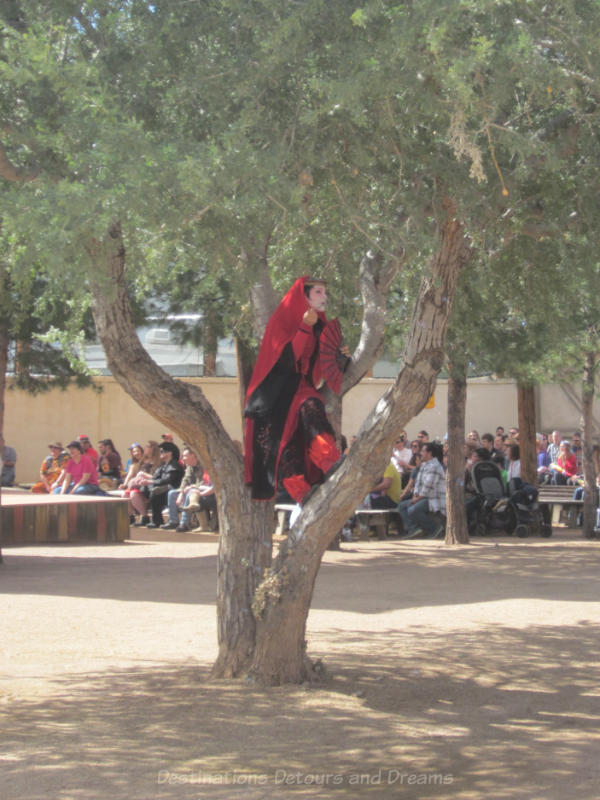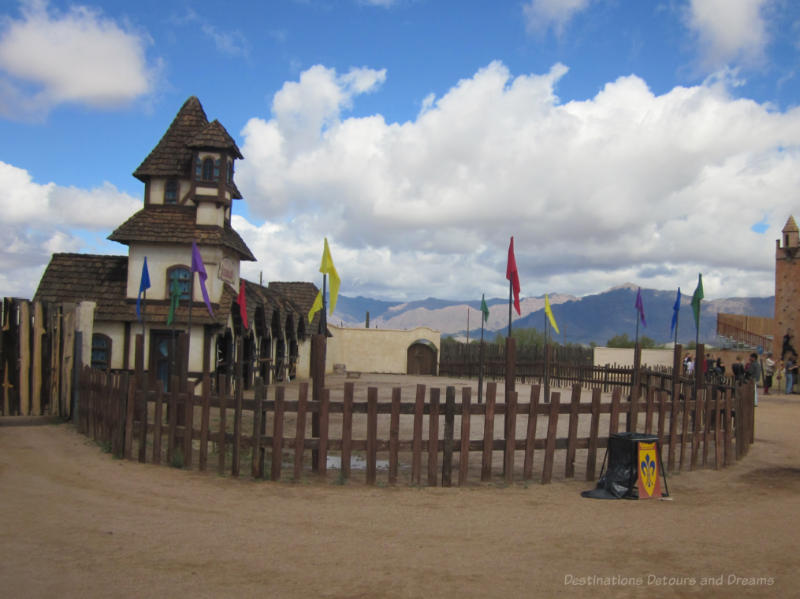 The Arizona Renaissance Festival is set on 30 acres in Gold Canyon, 40 miles east of Phoenix. It is open Saturdays and Sundays in February and March. Tickets to the Arizona Renaissance Festival can be purchased at the door or in advance online. There are additional charges for games, rides, and exhibition halls. The entertainment is free, but entertainers collect donations after each show. People watching is free. Huzzah!
PIN IT