London Bridge Isn't Falling Down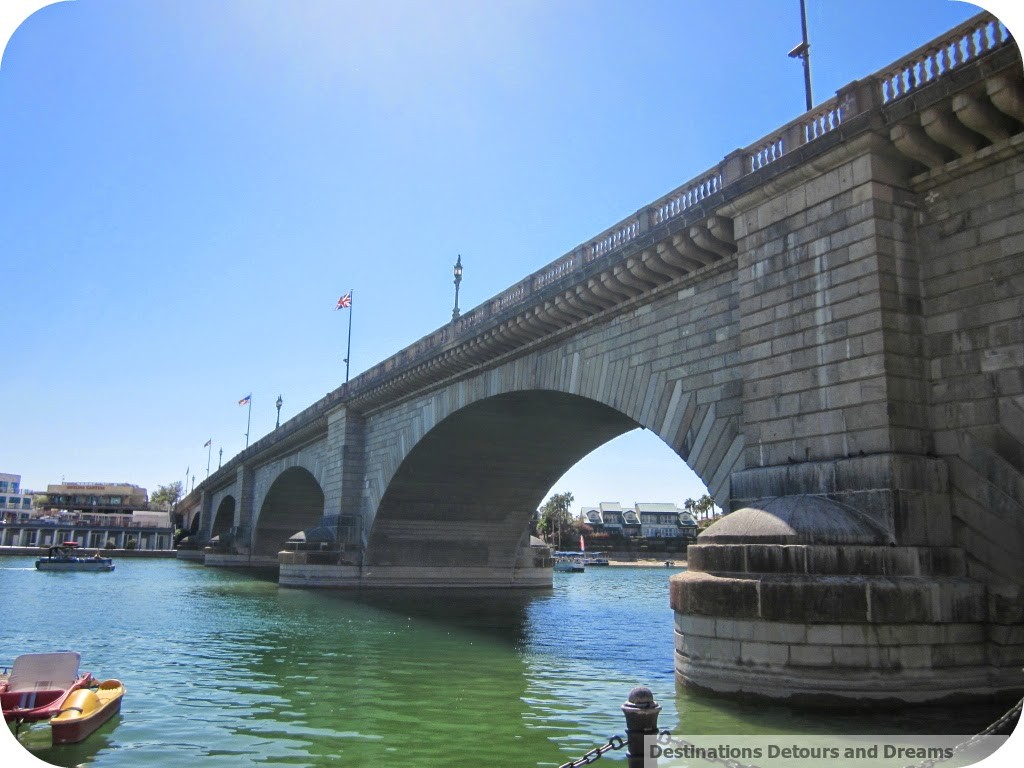 London Bridge in Lake Havasu, Arizona
It seems odd to go to Arizona to see the London Bridge, but the bridge that spanned the Thames Rive in London, England between 1831 and 1968 is now in Lake Havasu City, Arizona. 
You may have sung the nursery rhyme "London Bridge is falling down" as a child. The bridge referred to in that song was built between 1176 and 1209 to replace an earlier timber bridge. The new bridge survived more than 600 years. By the end of the eighteenth century, it too needed to be replaced and another bridge was completed in 1831. As time passed, that bridge began sinking at the rate of an inch every eight year. In 1967, the City of London placed the bridge on the market.
The winning bid went to Lake Havasu City founder Robert P. McCulloch for $2,460,000. Each block on the bridge was numbered, the bridge disassembled, shipped overseas through the Panama Canal to California, trucked to Arizona, and reconstructed for a total relocation and assembly cost of $5.1 million.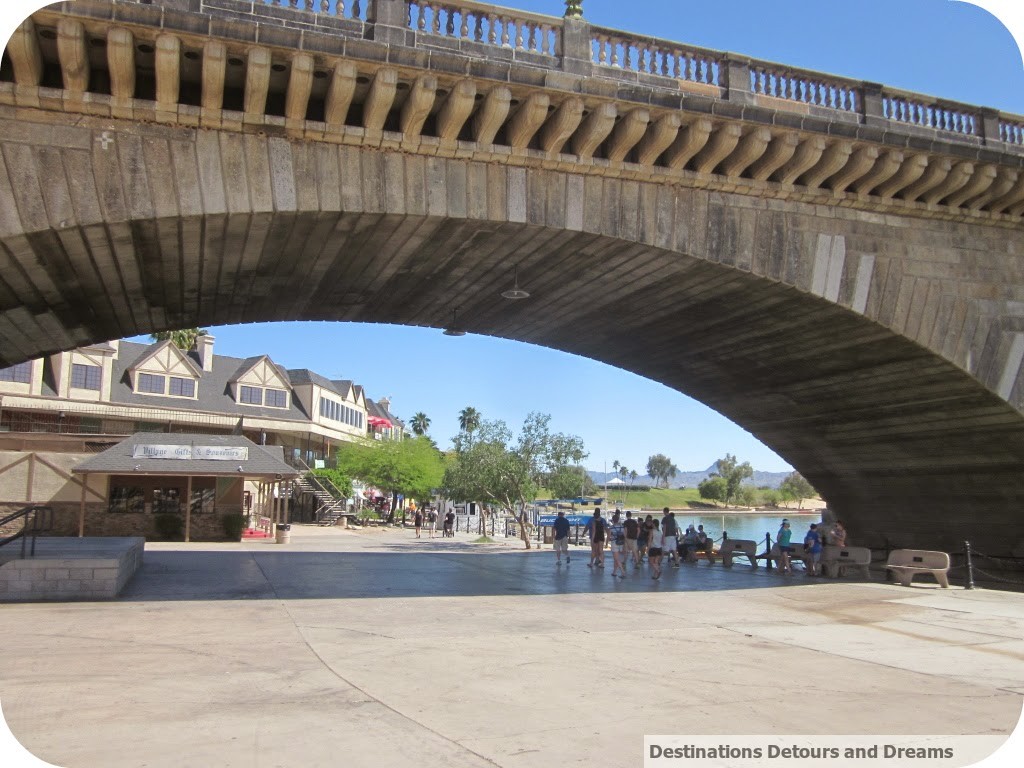 The bridge was built over dry land on a peninsula. When the building was complete, a mile long channel was dredged, turning the west end of the peninsula into an island.
Today, London Bridge is a tourist attraction. An "English village" has been built along the river underneath the bridge with walkways, shops, and restaurants. The Visitors Center conducts tours.
The entire idea of London Bridge in Lake Havasu City and the fake village built under it may strike you as contrived and touristy. And, to some degree, it is that, but it is also fun and interesting. The scenery is beautiful. There are several spots to sit and enjoy the it. Lake Havasu City is a new city, incorporated in 1978. The old bricks of London Bridge make a nice, timeless contrast to that newness.
I visited mid-April and the place felt relaxed. Lake Havasu City is a popular college spring break vacation spot. If you visit during March spring break, it may not feel so relaxed.
And if you are wondering what happened in London, England, after the bridge was moved, a new bridge of concrete and steel was built between 1968 and 1972.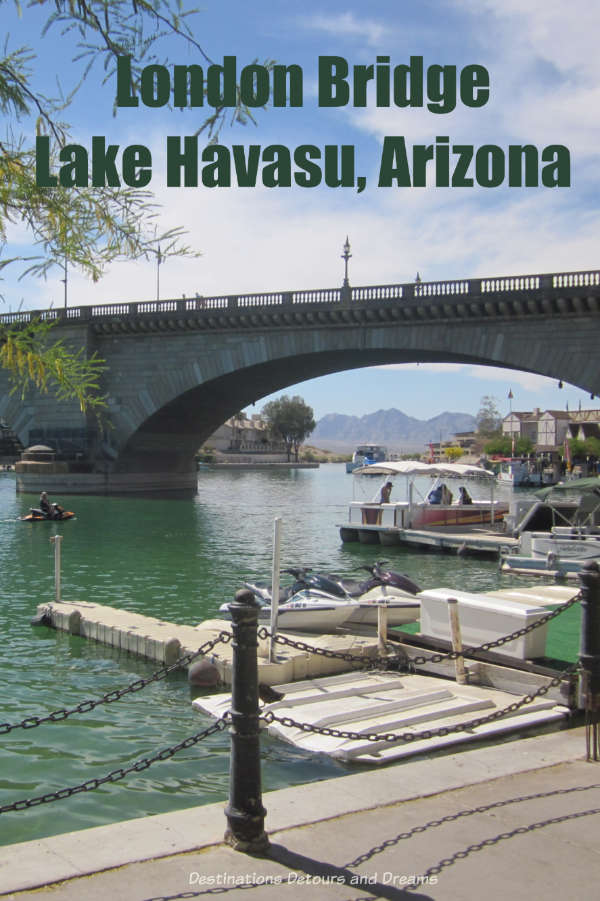 Never miss a story. Sign up for Destinations Detours and Dreams free monthly e-newsletter and receive behind-the-scenes information and sneak peeks ahead.