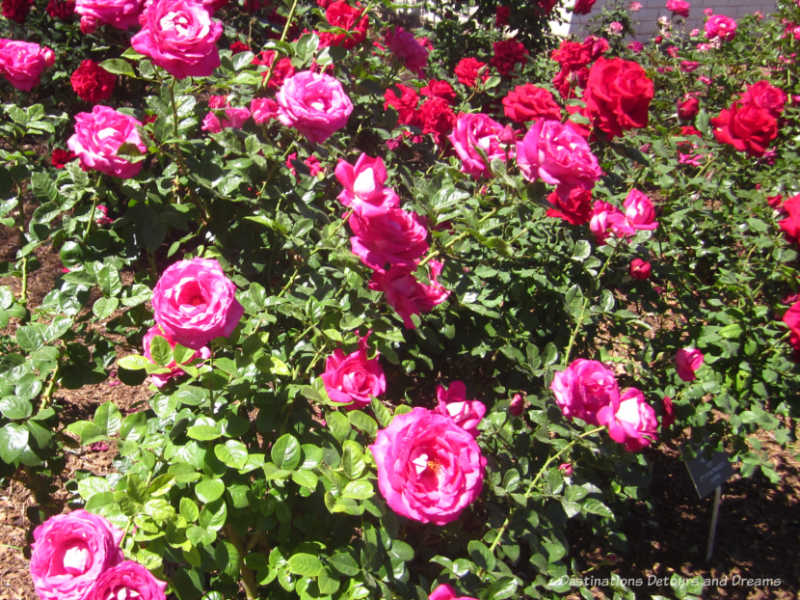 Mesa Community College Rose Garden
You may not expect to find a rose garden in the middle of a desert, but at Mesa Community College in Mesa, Arizona, you can find nearly 9,000 rose bushes. The rose garden started in 1996 as a collaborative effort between Mesa Community College and Mesa-East Valley Rose Society.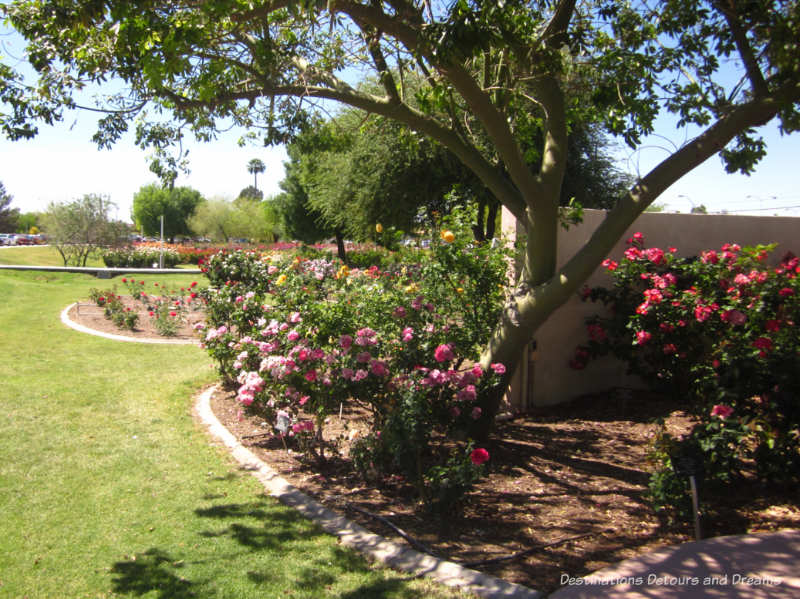 There are 51 free-form rose beds in the five acre garden. The various varieties are labelled with signs in the ground. At 11 stations throughout the garden, a phone number and stop numbers are posted. If you call the telephone number and enter the stop number, you will hear information about the roses in that part of the garden. Information includes basics about rose categories, specific varieties in the garden and history of the garden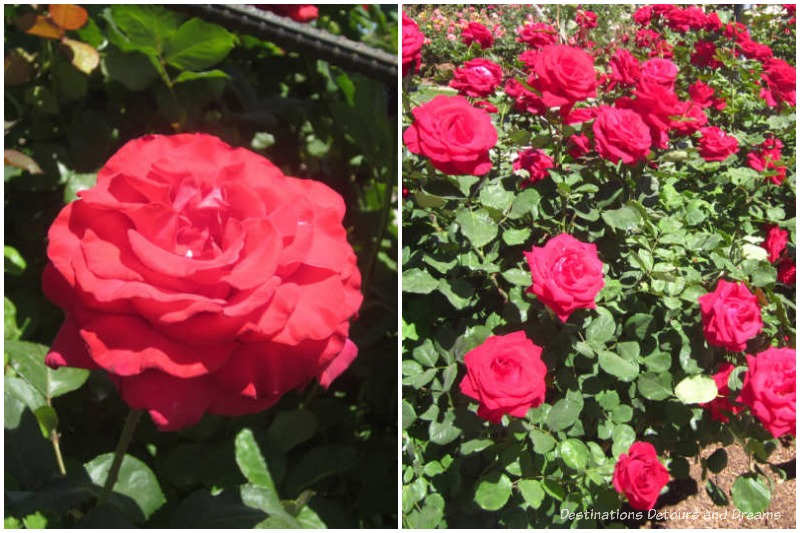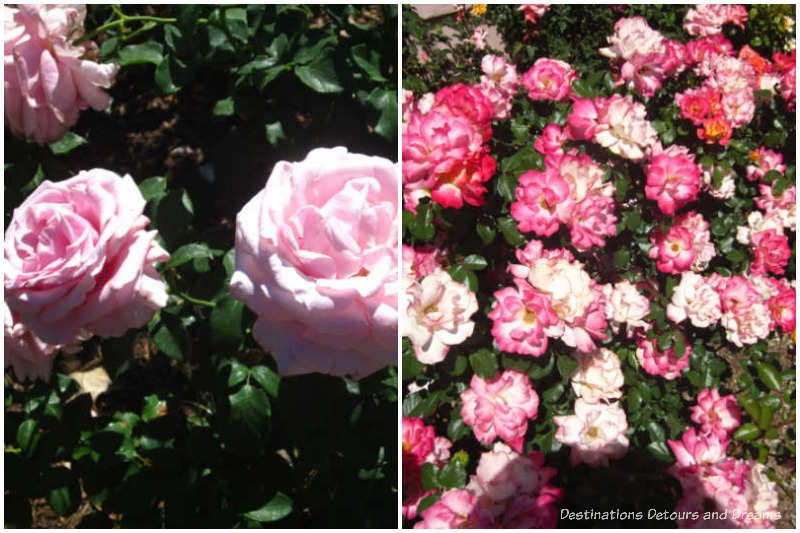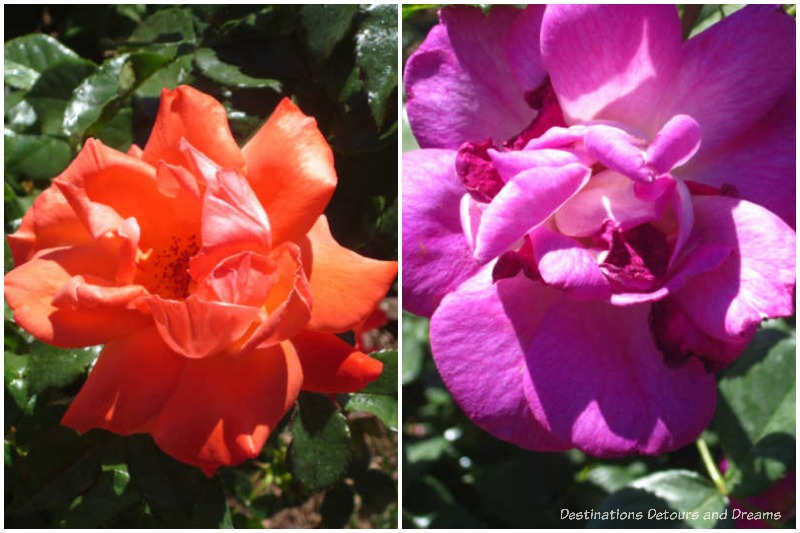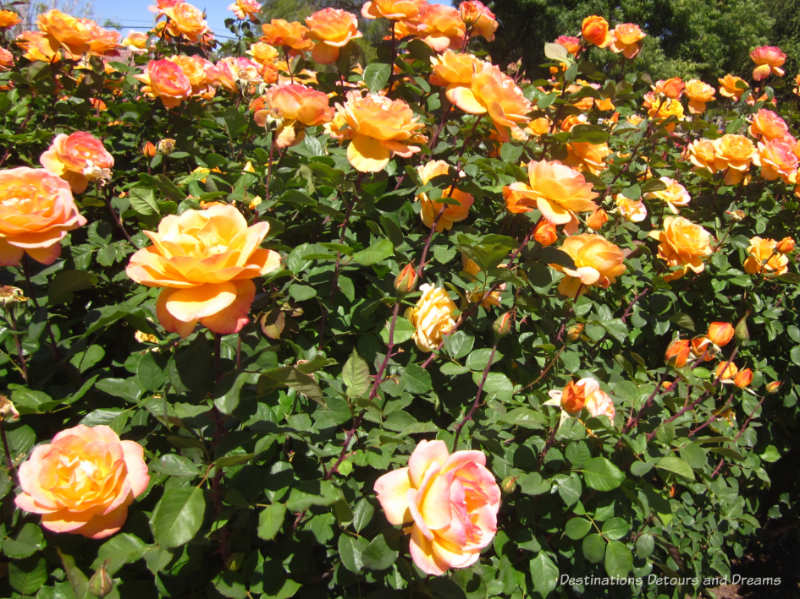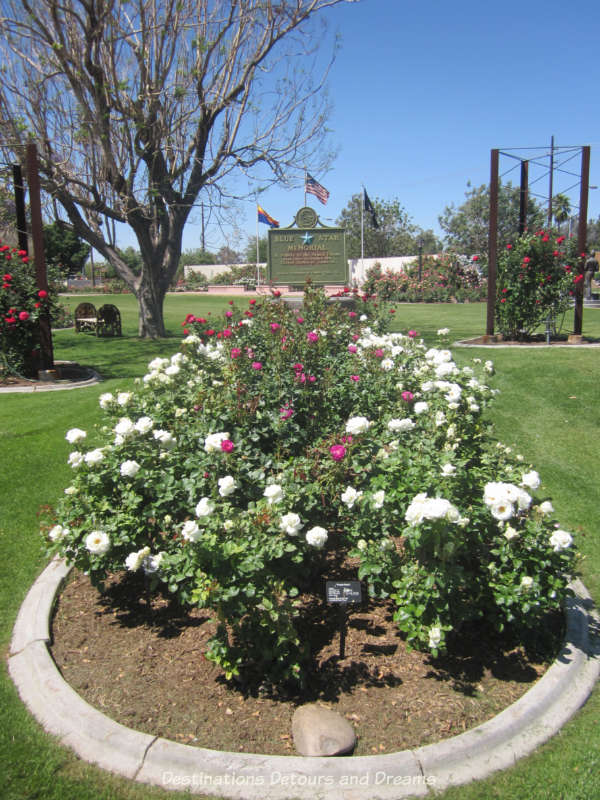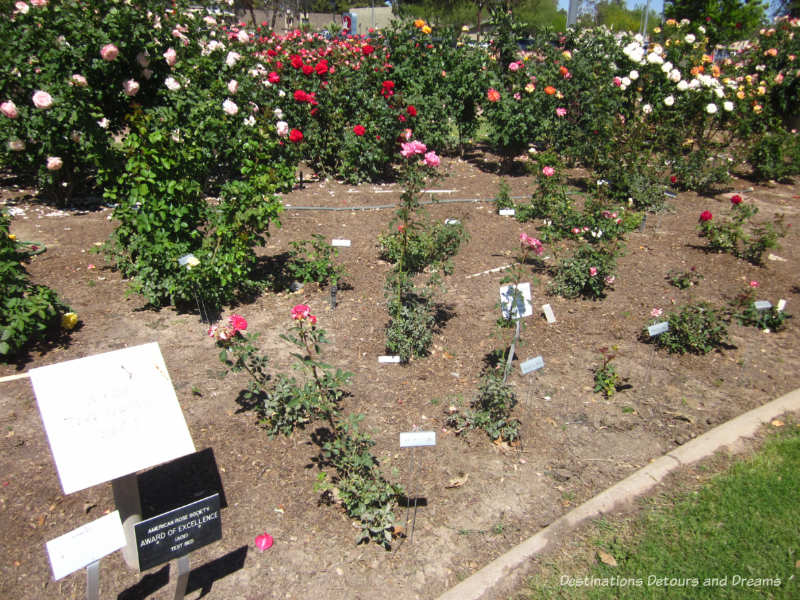 A section of the garden is an official test area for the All American Rose Selections program. It is one of 26 test gardens nationwide. Miniatures are grown and evaluated monthly for how well they do in the climate. After two years, the plants are removed and destroyed. Eventually the best ones will be produced to go to market.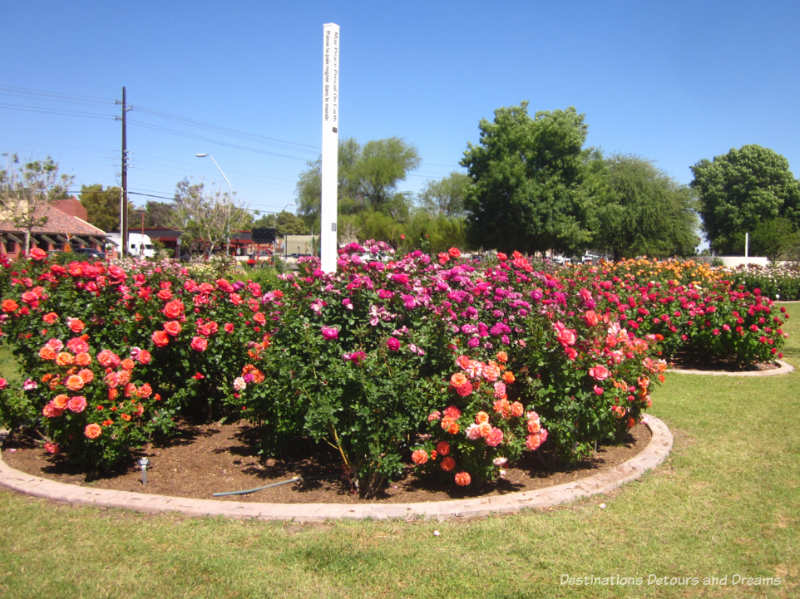 Phase four of the garden includes beds symbolizing "Love, Friendship, Beauty and Peace" via the shapes of the beds. Peace beds are circular with the roses planted in a peace sign formation. Beauty is represented by a flower-shaped bed with a round centre and five petals. Love is a heart-shaped bed. Friendship is illustrated by two elongated beds representing arms enfolding each other.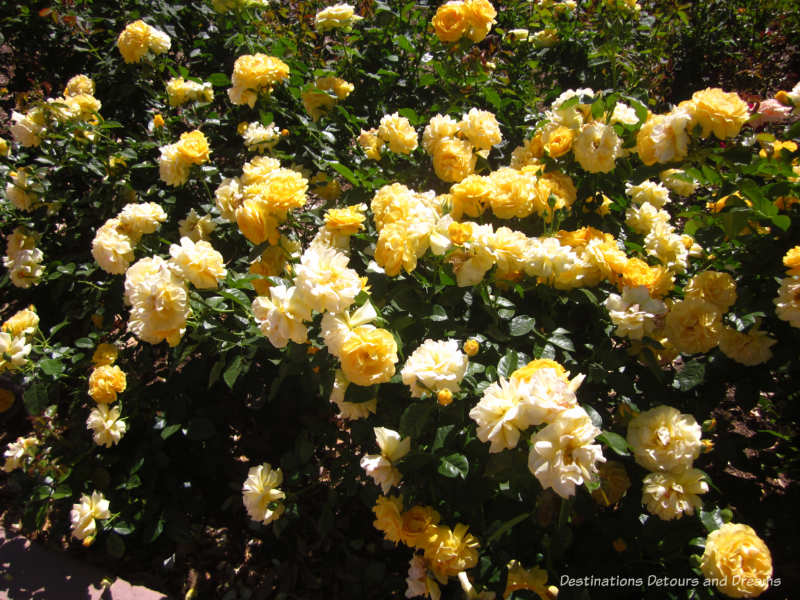 Mesa Community College is located at 1833 W. Southern Avenue in Mesa, Arizona. The rose garden is situated on the northern end of the campus along Southern Avenue. The garden is open to the public free of charge every day. According to the Rose Garden web site, climate is most beautiful for visiting in April, May, June, October, November and December.
Never miss a story. Sign up for Destinations Detours and Dreams free monthly e-newsletter and receive behind-the-scenes information and sneak peeks ahead.
PIN IT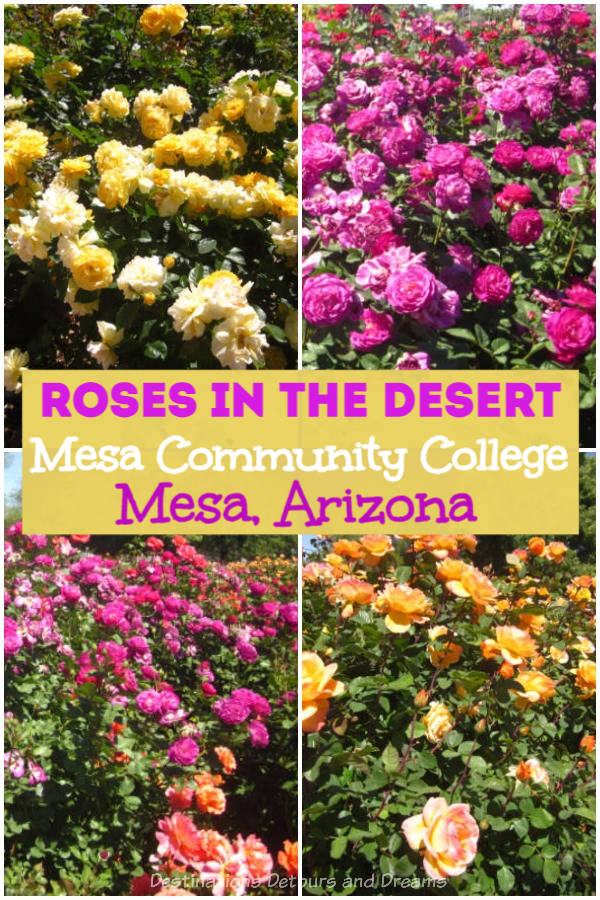 Note: This post is linked to Travel Mondays