Hopping On and Off Fort Lauderdale Water Taxi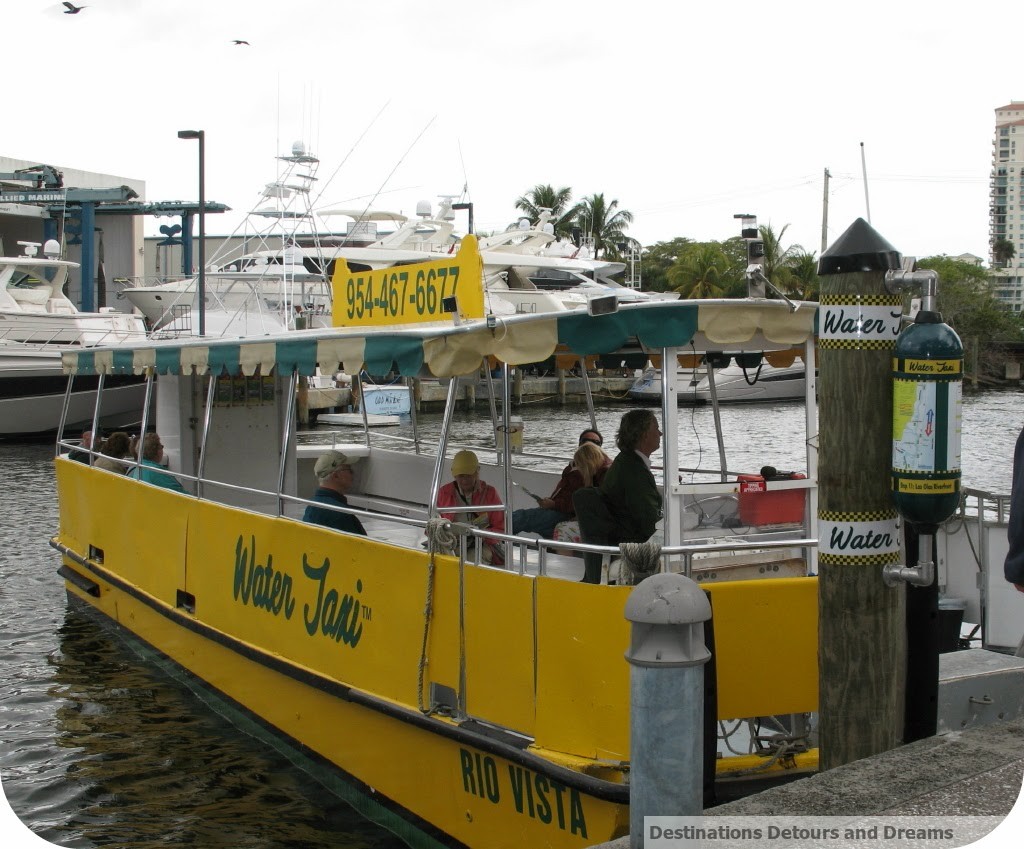 A day tour of Fort Lauderdale via water taxi
Fort Lauderdale, Florida has plenty for a visitor to see and do, but if you only have a day there prior to boarding a cruise ship, what should you choose to see? I spent my day on the water taxi, hopping on and off at stops along the way. It was an excellent way to get a glimpse of the city.
There are multiple water taxi routes with access to beaches in Fort Lauderdale and Hollywood and a total of 19 stops. The main route runs inbound and outbound between downtown Fort Lauderdale and the coast at the eastern edge of the city. You can purchase a day pass which allows you to get off and on at any of the stops all day.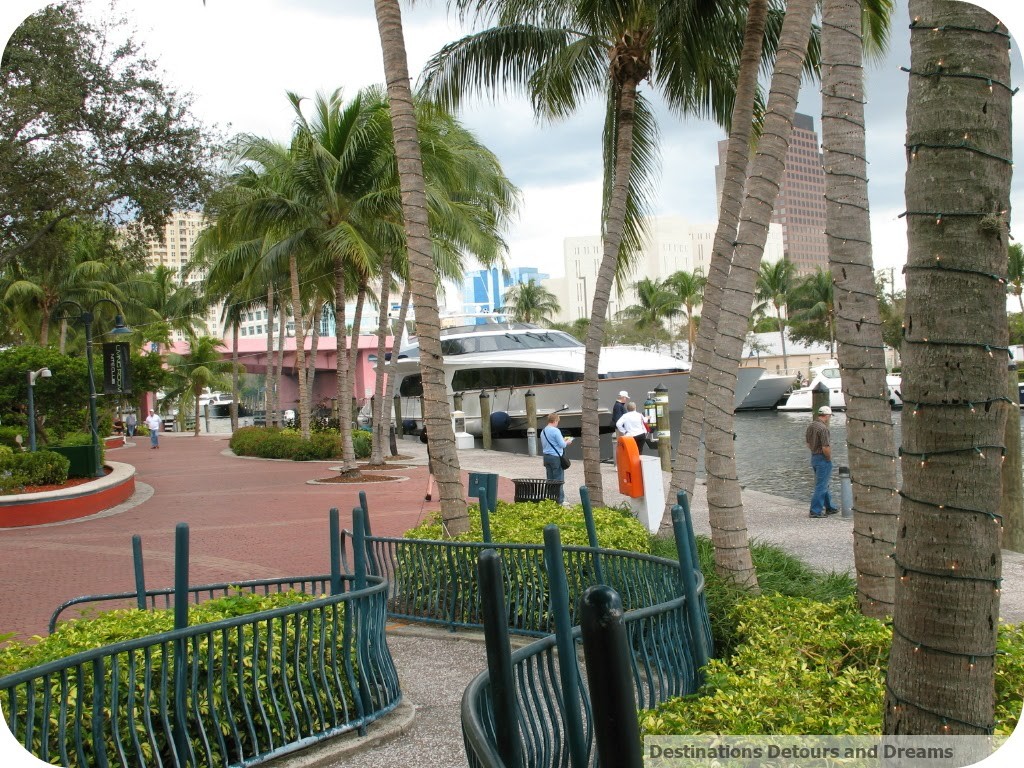 I was with a group of friends and we first boarded the water taxi at Riverwalk Park in downtown Fort Lauderdale. The waterfront Riverwalk contains a park, restaurants, and shops and is home to several arts and cultural venues.
The water taxi is not a guided tour, but many of the drivers point out landmarks along the way, particularly when they know they have a boat full of tourists. Part of the route passes impressive mansions. Drivers told us the history of some homes, including famous owners and price tags well out of our reach. But the multi-million dollar price tags for the homes paled in comparison to the price tags of the yachts moored in the waterways.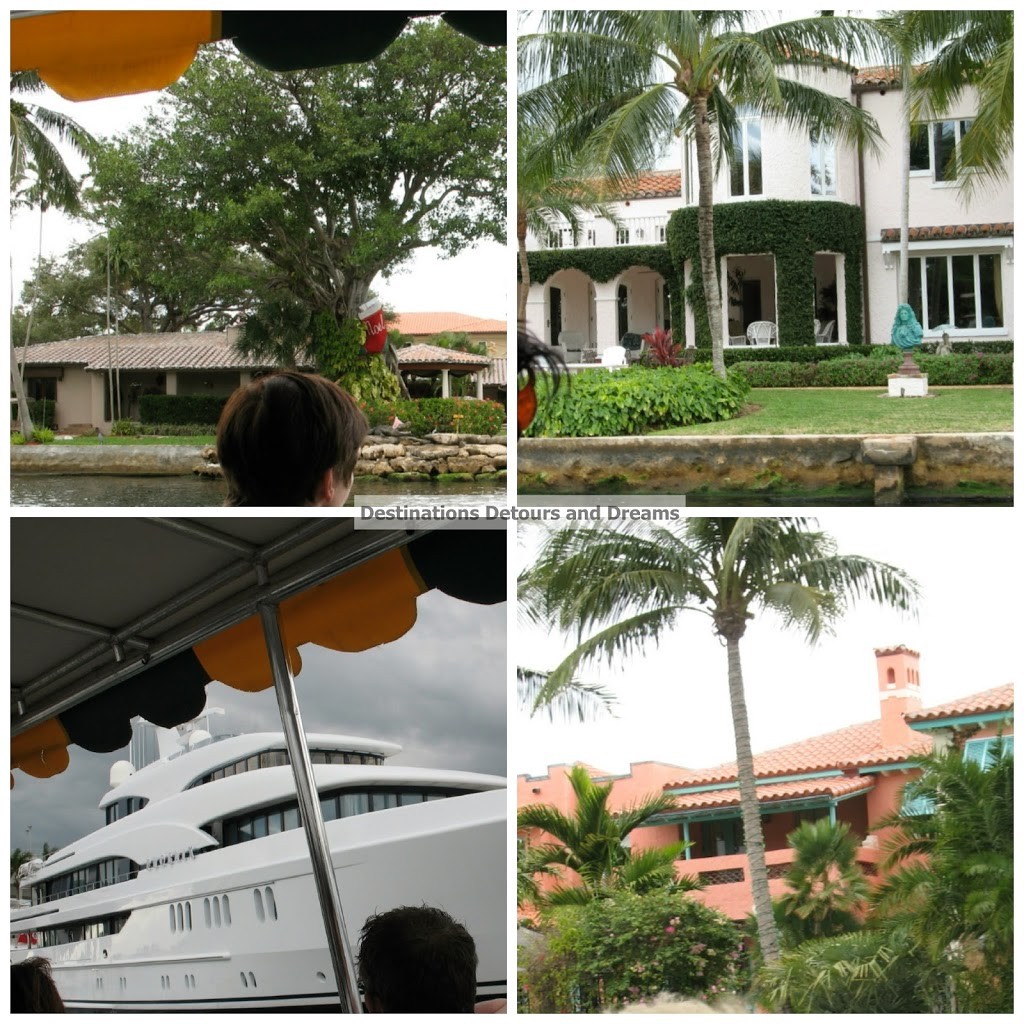 We stopped to wander and window-shop on Los Olas Boulevard, an area with high-end shops, galleries and restaurants. At our next stop we ate lunch on a patio overlooking the water. Other stops included a walk along the beach and a restaurant for dinner. It was a fun way to spend the day.