Wandering Through Gastown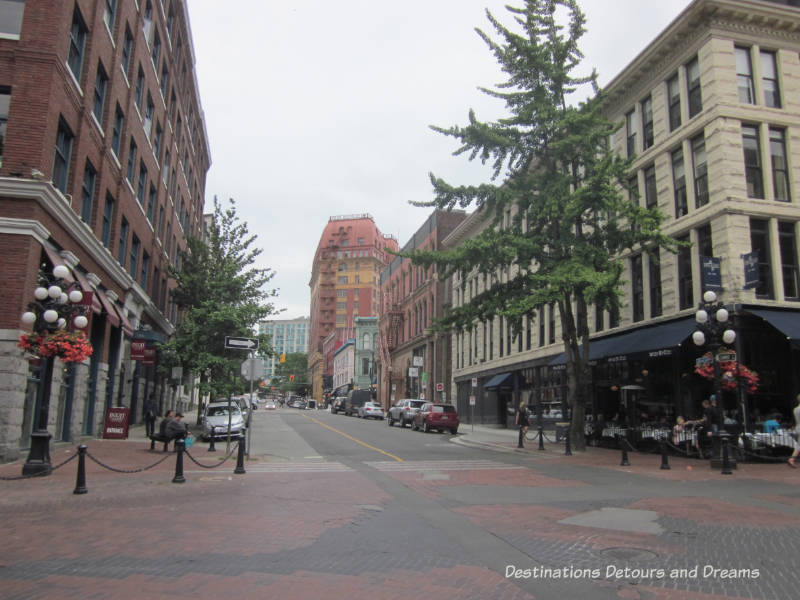 Gastown, Vancouver's oldest neighbourhood and popular tourist site
Gastown the oldest neighbourhood in Vancouver, British Columbia, is a popular tourist spot. Victorian buildings along cobblestone streets house shops, galleries, restaurants, bars, offices, and apartments.

Gastown was born in 1867 when "Gassy Jack" Deighton arrived at the lumber mill, the only non-native settlement in the area. He'd brought a barrel of whiskey and told the mill workers he'd give them a drink if they built him a saloon. The saloon was up and running within a day.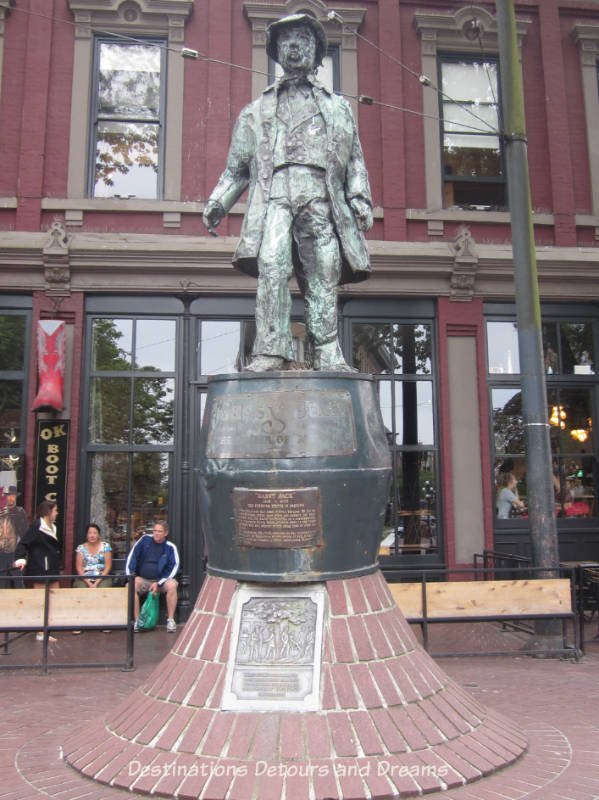 In 1886, Gastown was incorporated as the City Of Vancouver, named after British explorer George Vancouver. Two months after incorporation, a brush-clearing fire blew out of control and destroyed all but two of Vancouver's 400 buildings. A period of economic growth followed that devastation, spurred by the promise of a trans-continental railway. Gastown grew and prospered, as did the entire city of Vancouver, until the 1930's depression years when Gastown fell into hard times and turned into a skid row area. In the 1960s, amid talk of destruction, a group of citizens lobbied to save Gastown's distinctive character. In 1972, the provincial government declared it an historic area, protecting its heritage buildings. In 2009, Gastown was designated a National Historic Site by the government of Canada.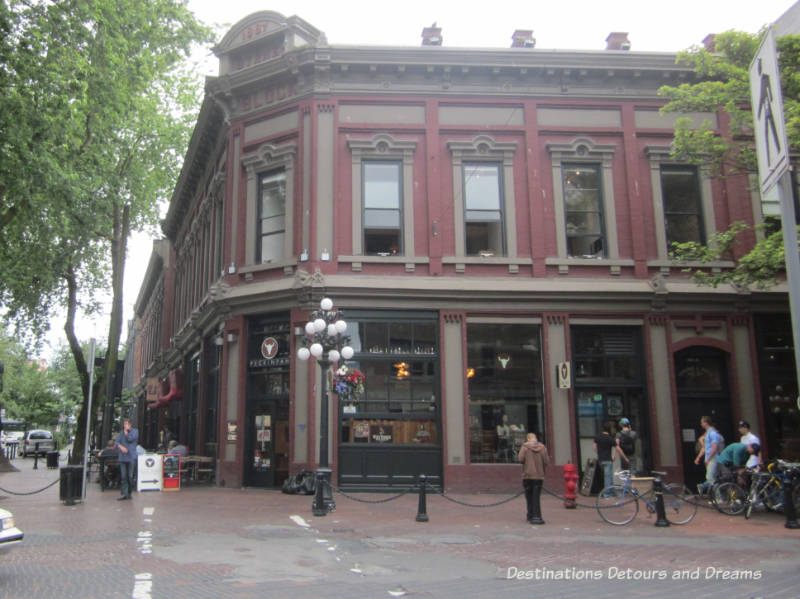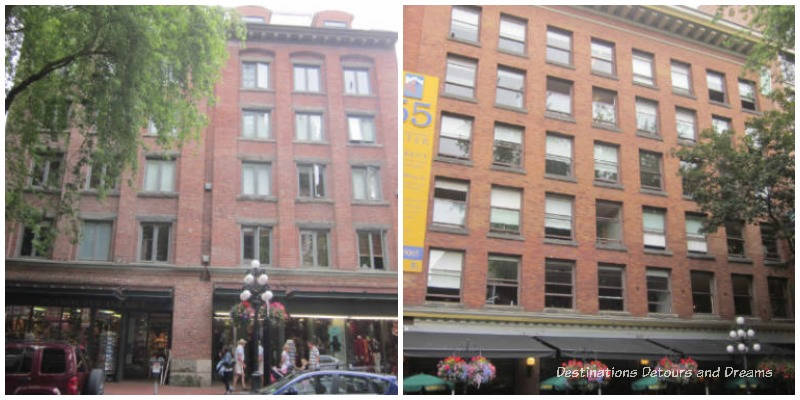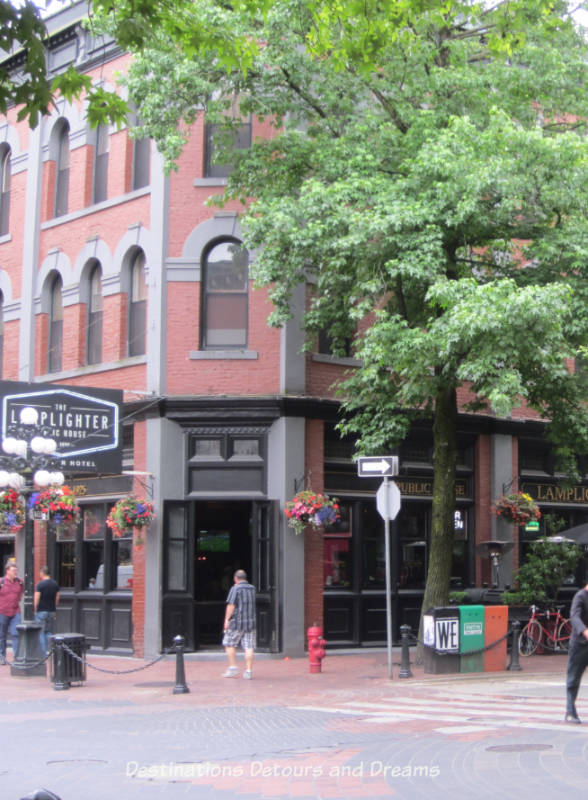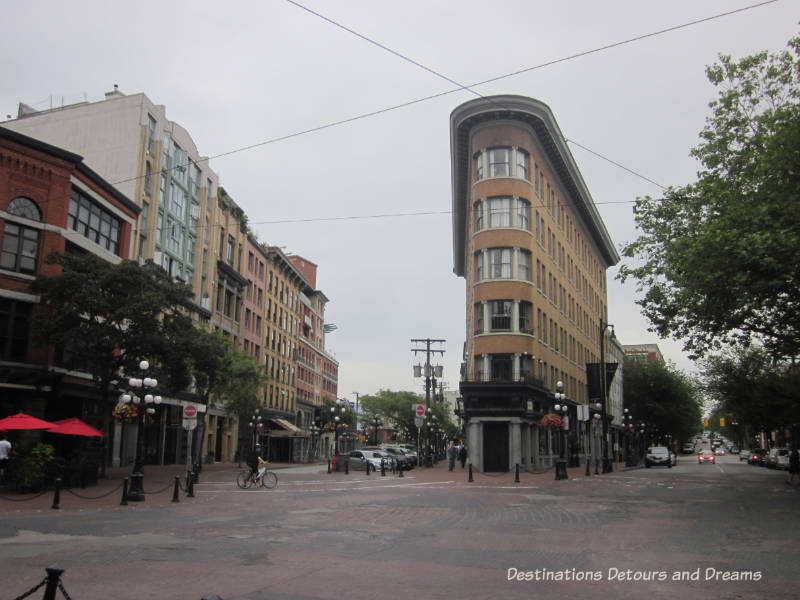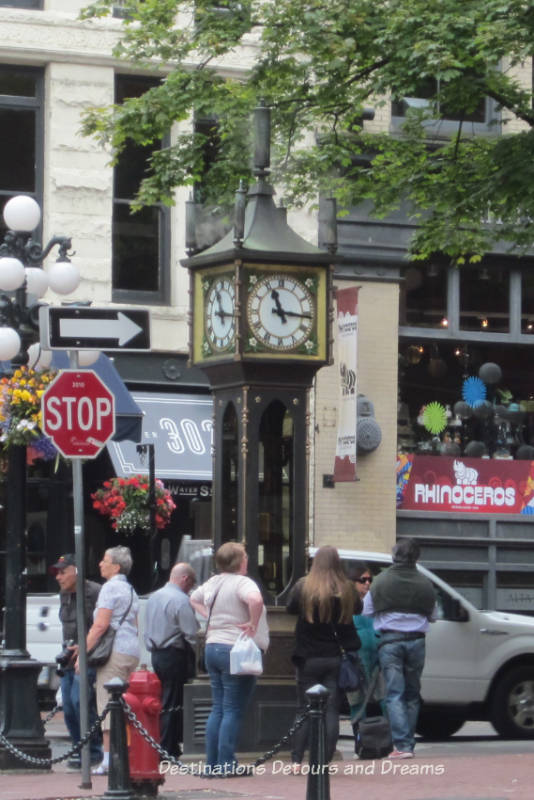 The attraction that draws the most tourists in Gastown is the steam clock. Ironically, it is relatively new. It was built in 1977. Every quarter-hour, the steam-powered clock sounds the Westminster chimes. When I was there, I watched a man appearing to be a tour guide explain the workings of the clock to a group of four. At the end of his talk, money was mentioned. They handed him some bills and walked away. Within minutes, the man called out to others passing by, asking if they wanted to learn about the clock. I don't know if he was an "official" guide or an enterprising independent. I suspect the latter.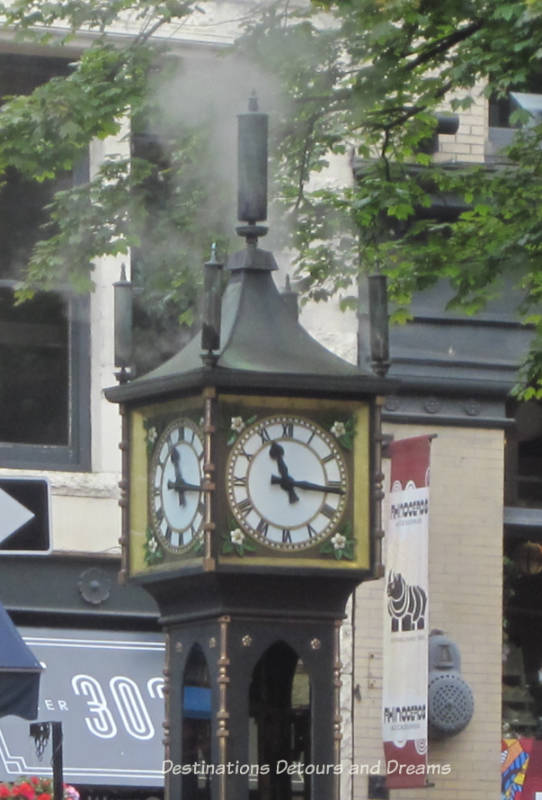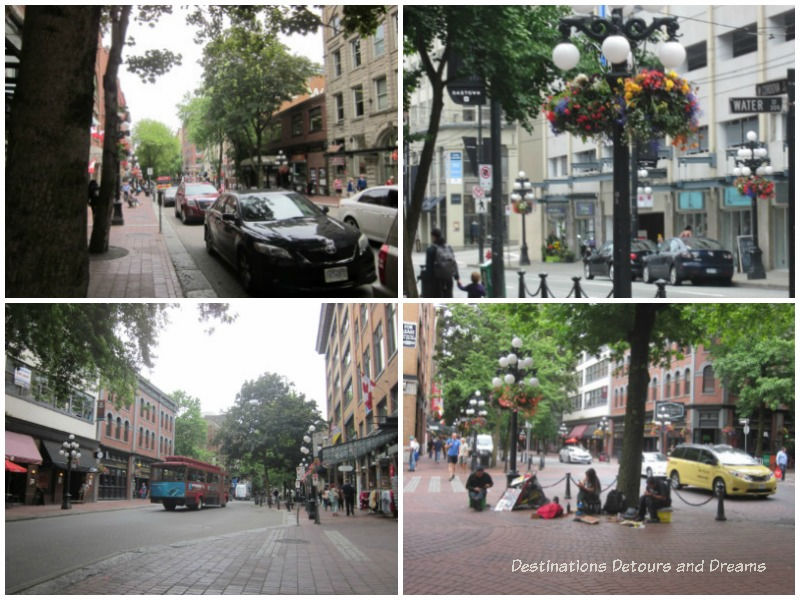 Gastown bustles every day of the week with both locals and tourists. It can be especially busy on days when cruise ships dock. The area, bounded by Water Street to the north, Richards Street to the west, Cordova Street to the south, and Main Street to the east, is easily walked. Plagues mounted on buildings along the way provide history of the buildings and the area. There are plenty of places to stop for refreshments. 

Have you visited Gastown?

PIN IT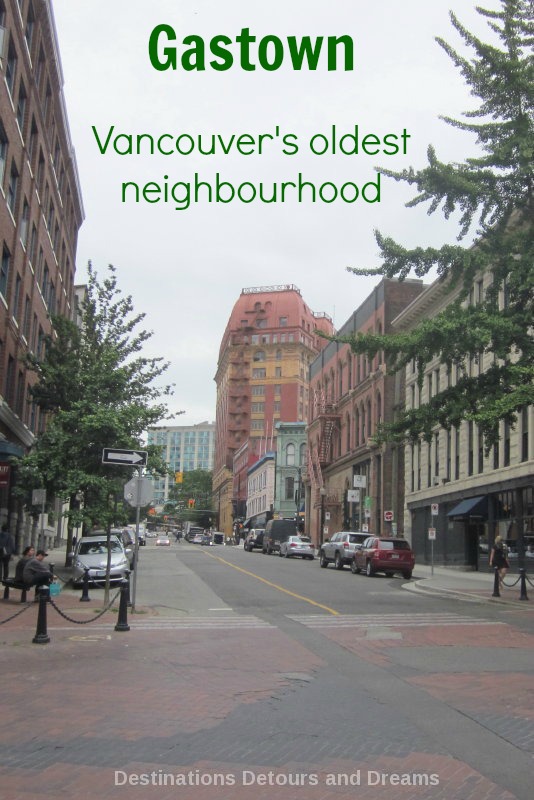 If you enjoyed this post, sign up for Destinations Detours and Dreams monthly e-newsletter. Get behind the scenes information and sneak peeks ahead in addition to a recap of the month's posts.