A day trip to wineries on the Sonoita/Elgin wine trail in southeastern Arizona
Wineries are not the first thing I think of when I think of Arizona, but Arizona has a thriving and growing wine industry. Wine making in Arizona dates back to the 1700s and the Spanish missionaries. The modern wine era began in the 1970s. In 1983, the Arizona Wine Growers Association was formed. Grapes are grown at elevations ranging from 3800 feet to almost 6000 feet.
Arizona has three wine trails. The Sonoita/Elgin trail is located approximately one hour southeast of Tucson. It is the location where the modern Arizona wine era began. There are 10 wineries on the trail. Even with a designated driver, I knew I would not visit all 10 on my one-day excursion. I selected four to visit.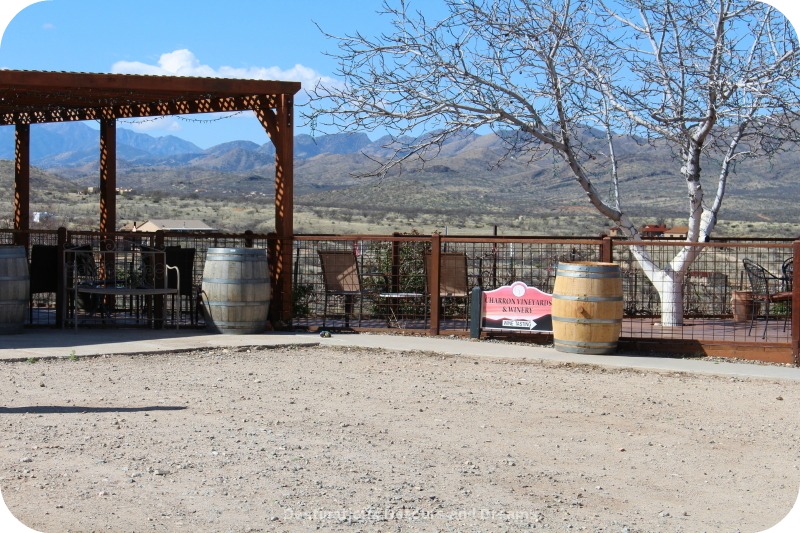 Our first stop was Charron Vineyards, one of southern Arizona's oldest wineries. The woman in the tasting room here told us a bit about the countryside. The area is known as desert grasslands. The grass fields were straw coloured when we visited in mid-March, but she told us they would be green in a month's time.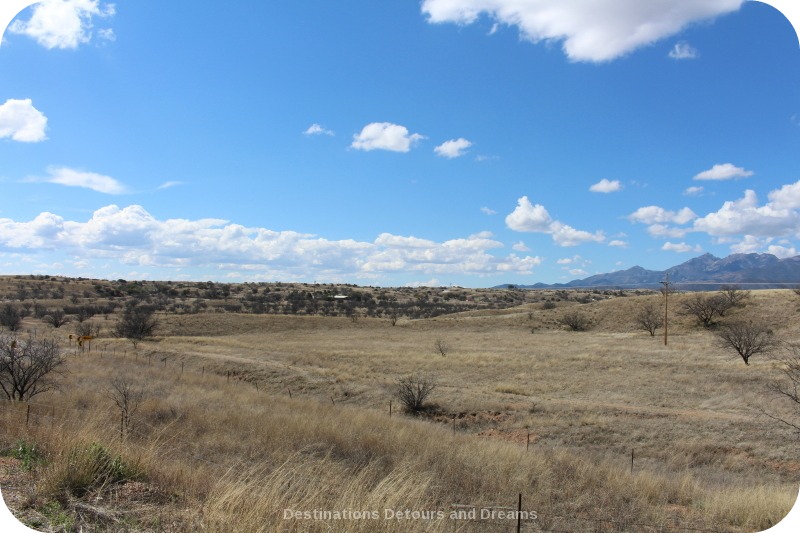 The cost of tastings at many of the wineries includes a souvenir glass. Some of the wineries on the trail offer a discounted tasting fee if you show up with a souvenir glass from any of the wineries in the area. I got my souvenir glass at Charron Vineyards, which gave me a discount on my tasting fee at two of the other three wineries I visited. Some wineries have a standard list of wines in the tasting selection. Others have a larger list to choose from and you select five or six to include in your tasting.
My favourite tasting at Charron Vineyards was a Syrah made from 100% Arizona grapes.
Many wines at all the wineries were listed as 100% Arizona, meaning only grapes grown in Arizona were used. But the only 100% estate winery in the area, meaning all of its wines are made from grapes grown at their own winery, is Rancho Rossa Vineyards. Rancho Rossa Vineyards does not offer a discounted tasting fee if you bring a souvenir glass, because they use a larger glass to give a better tasting effect.
I liked Rancho Rossa's Merlot and Cabarnet and was surprised by how much I enjoyed their award-winning dessert wine, Shadow. I like dry wines as a rule and don't generally care for dessert wines. This one was rich and not overly sweet, much like a port but with a subtler flavour.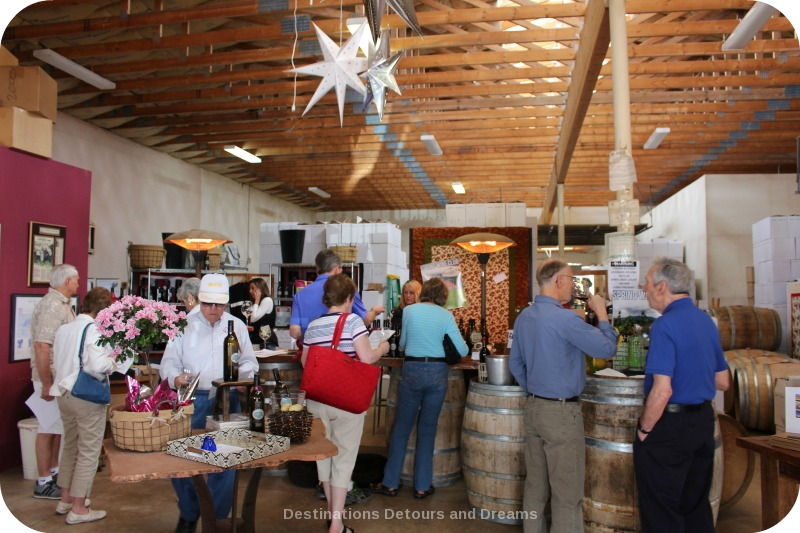 Kief-Joshua Vineyards is a family business. Winemaker Kief Joshua Manning grew up in Scottsdale, Arizona  and studied viticulture (the science, production and study of grapes) in Australia. Kief-Joshua Vineyards practices sustainable farming techniques and uses no herbicides or pesticides. They specialize in dry, full-bodied wines. I thought all 3 reds I tasted here were excellent.
The wineries in Sonoita and Elgin don't generally offer food, although several have patio areas where you are welcome to bring a picnic lunch. Some had cheese for sale. There are a few restaurants in the area.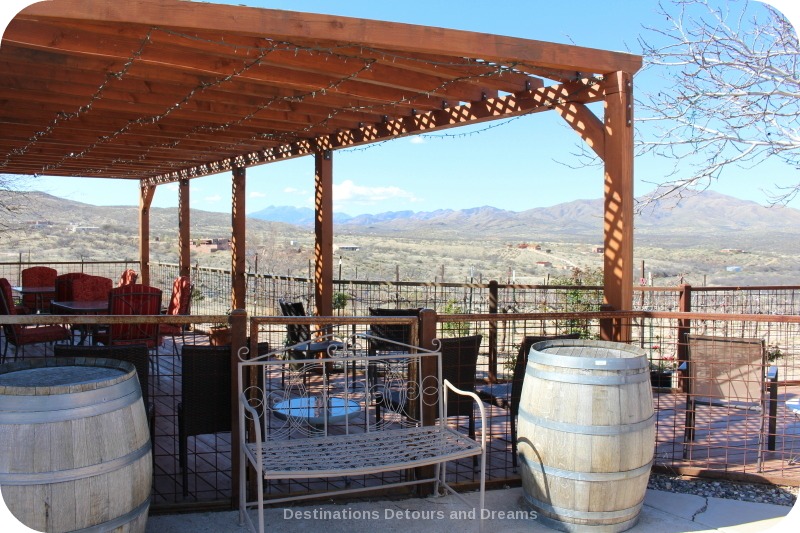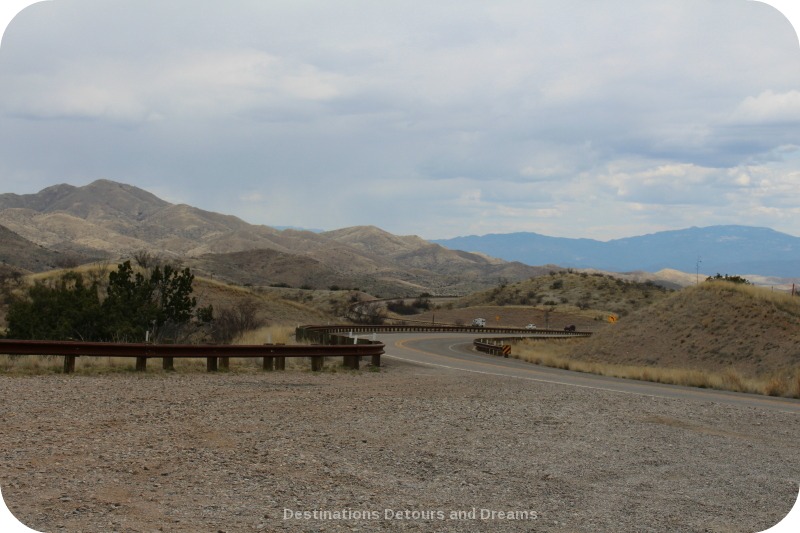 The drive to Sonoita and Elgin is scenic, even if you are not interested in the wineries.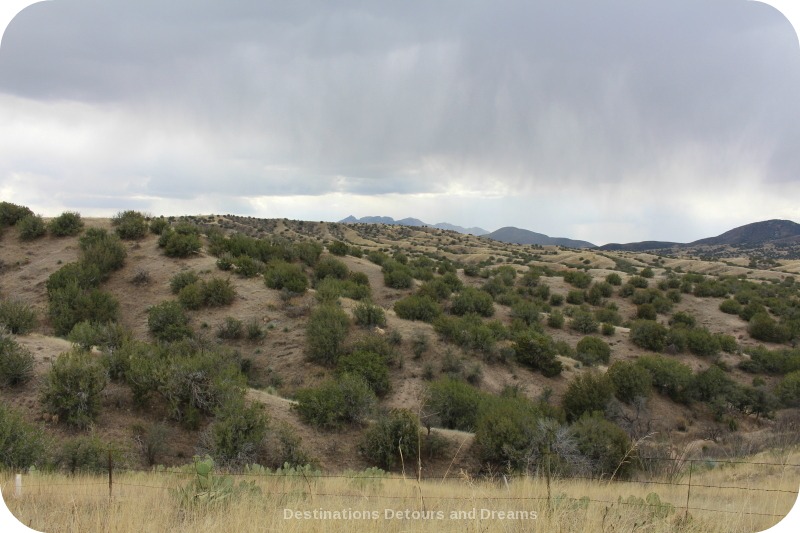 Sonoita is Arizona' s only official American Viticultural Area (AVA), a designated wine-growing region in the United States distinguishable by geographic features.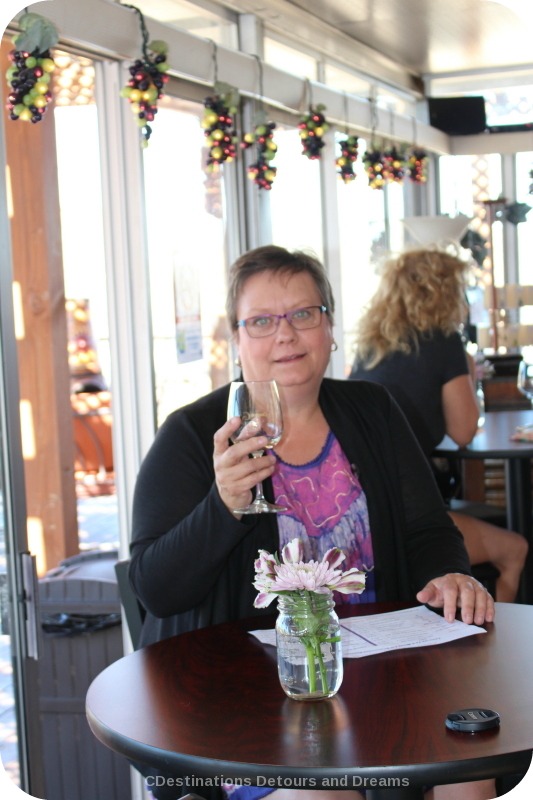 Arizona Wine Growers Association has information on all Arizona's wine trails.
Have you been on one of Arizona's wine trails? What did you think?
PIN IT