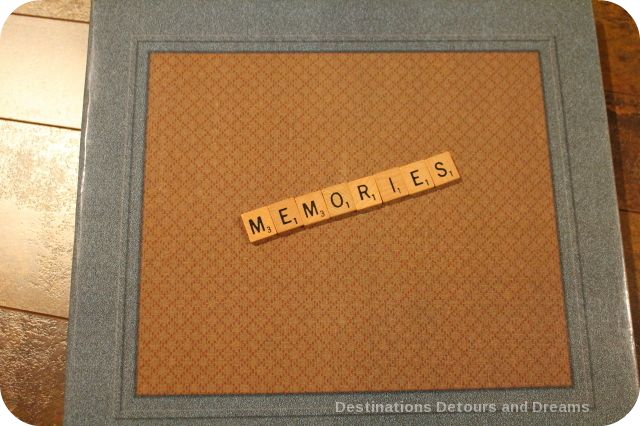 How do we recall forgotten collections of travel memories?
"Collect memories not things" is a favourite saying with many people who like to travel. It is also good advice to apply to souvenir shopping if one wants to keep luggage weight down and wallet weight up. But memory is a funny thing. Sometimes we are surprised by what we do and don't remember.
When I read The Travelling Lindfield's blog post about their trip to Whitehorse in Canada's Yukon Territory, I remembered several things about my own trip to Whitehorse thirty-five years prior. Long hours of July sunlight, beautiful scenery, fresh air, and the hot springs just outside of town. I'd enjoyed that trip, but there were many things about it I no longer remembered. Lyn Lindfield included photos of Miles Canyon. The name was vaguely familiar, but I could not recall if I had seen Miles Canyon or not. Going through photos of past trips is often a good way to jog memory, but I no longer have any photos of my Whitehorse trip.
And yet, photos alone may not bring back all the details. After U.S. President Obama's December 2014 announcement of the decision to restore relations with Cuba, articles about Cuba began to appear in the paper and online. They prompted me to look through files on my computer with photos of my 2004 Cuban vacation. The photos brought back memories, but those memories became more vivid when I went to the hardcopy photo album I'd created with additional textual information, notes attached to the photographs with information about location and bits of history.
The memories evoked by my photo albums are stronger still when the notes I've attached include personal perceptions and experiences in addition to basic facts. I frequently keep journals on my travels. I included bits from that journal in the photo album documenting a 1992 motorhome trip my husband and I took through southwestern England with my daughter, aged four at the time, and my step-daughters, aged eight and ten. The combination of photos and personal notes brings back memories with a great deal of clarity.
There are elements of that memorable trip that come to mind without any prompting. The lesson we received on tides when we camped at Porth Beach, Cornwall, where the water was just across the road in the evening and a long, long walk away the next morning. The way our rented motorhome almost didn't make it up the hill when I suggested we take the "scenic route", a hill we later discovered was the steepest in England. Lunch in a pub garden in London with a patient waitress who took the girls' unconventional orders while they grilled her about her accent. However, I don't remember the details of that order until I look back at the photo album. My daughter ordered a ham sandwich without the bread, my younger step-daughter a salad and garlic bread without the salad, and my older step-daughter a single piece of chicken.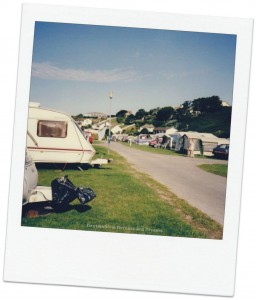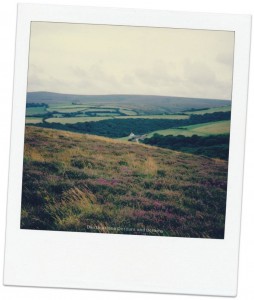 Other notes in that album make the trip seem like only yesterday. My older step-daughter's distress at seeing homeless people sleeping in the pedestrian subway at Waterloo in London. Her learning from another girl in one of the caravan parks that bangs are called fringe in England. My younger step-daughter remarking on how I got us lost on the way to Buckingham Palace because "the map was too big." My daughter wanting to visit the Queen's cat (from the nursery rhyme "Pussy cat, pussy cat, where have you been. I've been to London to visit the Queen.")
There are a number of ways to capture and collect your travel memories. Linda Fairbairn of Journey Jottings promotes pictorial Journal Maps as a way to record your journey. She offers three tips to help you remember your trip. She also suggests capturing sound memories.
I am a few years behind in updating my photo albums. I've captured several memories from the past three years in my blog, but I think it might be time to start a project to bring my albums up to date. As I go through my current travels, I am thinking more carefully about which techniques I use to capture and collect memories.
How do you collect and record travel memories?