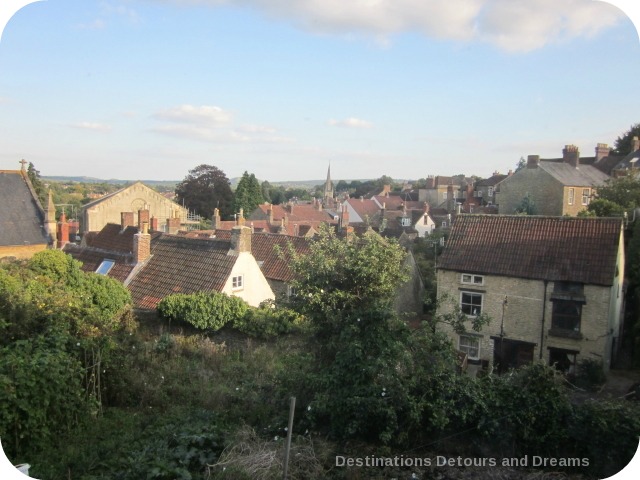 A visit to the historic market town of Frome in Somerset
Frome is an historic market town at the eastern edge of the Mendip Hills in Somerset, England. The town of about 27,000 people is home to independent shops, artisans, historic buildings, and a thriving performance arts scene.
I first encountered Frome in 1994 on a very brief stop during a tour of south-west England. The town intrigued me and I hoped to see more of it some day. That opportunity arose this fall when I spent a few days with friends at their vacation home in Frome.
The town of Frome dates to around the seventh century when a monastery, long since disappeared, was built. Frome was mentioned in the Doomsday Book of 1086 and was a thriving centre for wool and cloth production from the fifteenth century into the early eighteenth century.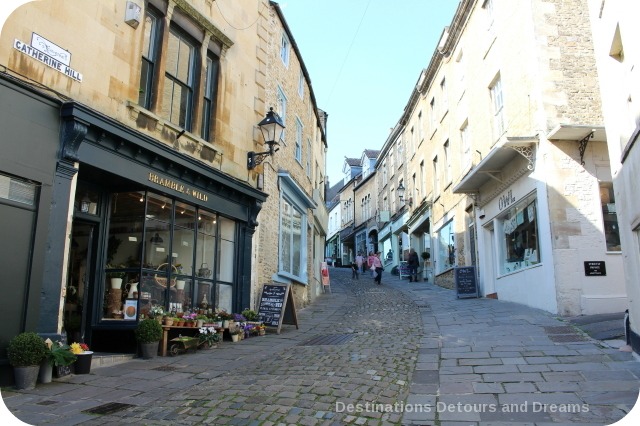 The compact town centre retains its historic look with many of the streets still cobbled and buildings dating to the 1700s. Frome is best explored on foot. Streets are narrow, some pedestrian only.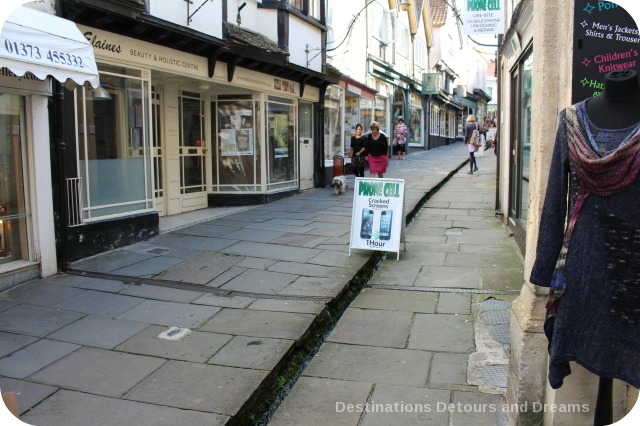 Cheap Street is one of the best preserved medieval streets in Europe. It still has a gutter running down the centre, known as a leat or runnel. Frome means "brisk running water" and the town developed around natural springs in the area.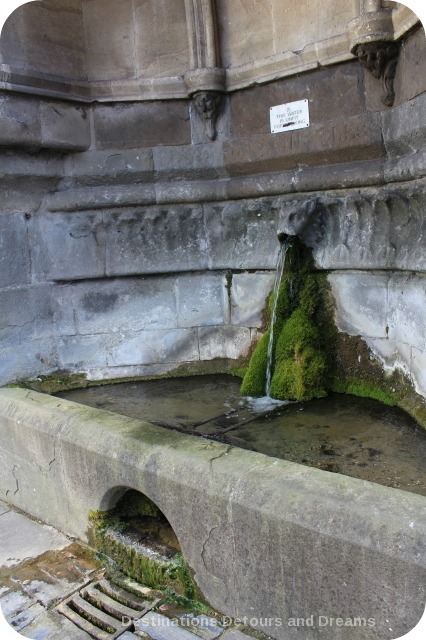 Frome has tunnels underneath it, on average twenty feet below the surface, four feet in width and five feet in height, and brick-lined. They are often referred to as mystery tunnels, because who built them, when, and why are unknown. Speculation as to their purpose includes a medieval water system and an escape route for smugglers and Catholic priests during the time of the Reformation. In recent years, a team of "tunnel myth" enthusiasts has been researching, excavating, and documenting the tunnels. They organize occasional tours.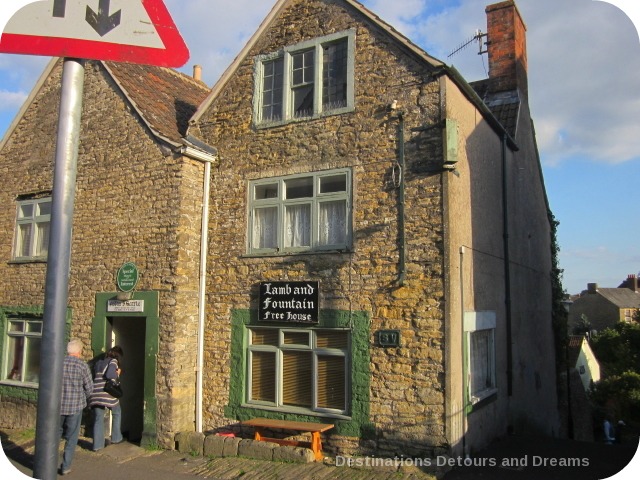 One of the most recent digs occurred under the Lamb and Fountain, which has a number of cellars leading to tunnels. One of the tunnels contains the remains of a brick vaulted Elizabethan ice house. I did not have opportunity to tour Frome's tunnels, but I did have a beer at the Lamb and Fountain. The pub is known locally as "Mother's" after Frieda Searle, the landlady for over a quarter of a century. The pub is traditional and definitely un-fancy with a clientele of regulars and a nice view of Frome out its back window.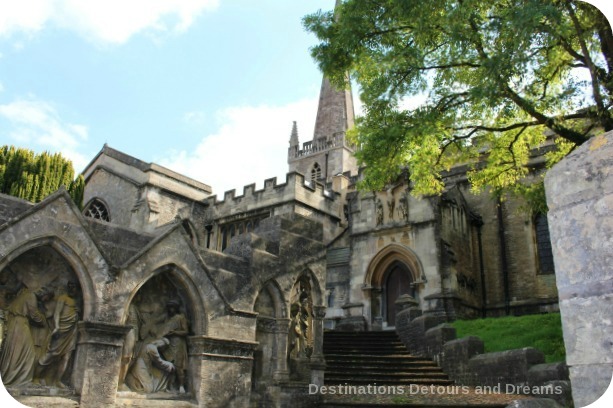 Frome has a lively arts scene. Silk Mill Studios in a restored late-eighteenth century textile mill houses art galleries and hosts a variety of musical and social events. The Cheese and Grain is home to markets and entertainment events. There are other theatres in town and pubs regularly feature live music. The town also hosts festivals and special markets throughout the year.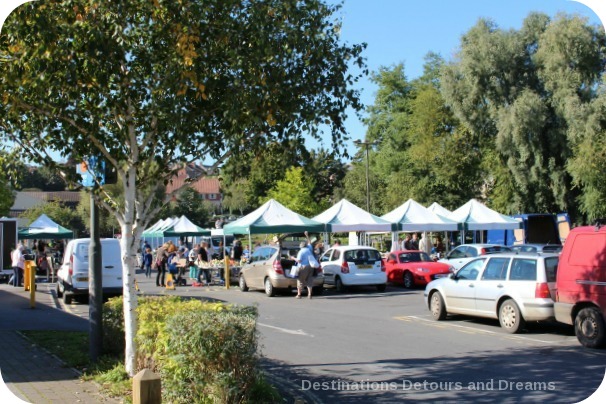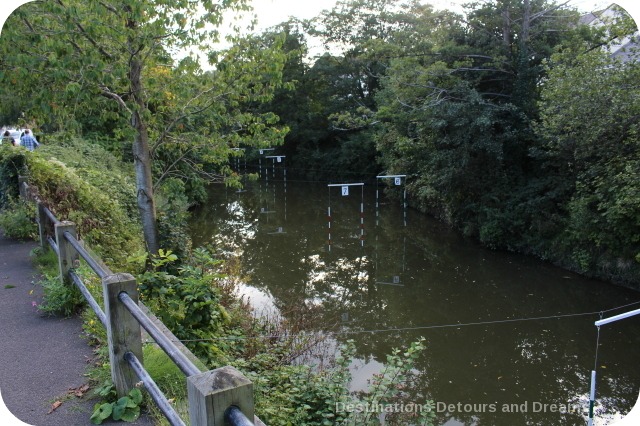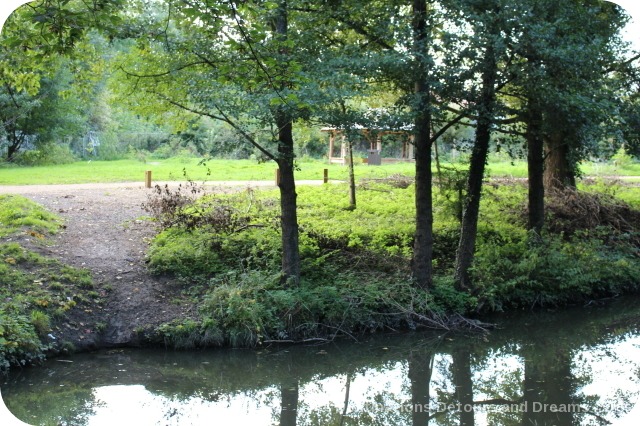 Bath, Wells, Glastonbury, and other tourist attractions such as Wookey Hole Caves, Stonehenge, and Cheddar Gorge are less than an hour from Frome, making Frome a great base from which to explore. The proximity of these attractions also means that Frome is often bypassed as people visit these other sites. I think a visit to Frome deserves to be included in an itinerary of the area. Frome evokes a strong sense of history and an authentic feel of that history continuing to present day life. There are interesting shops and galleries to explore. I hope my next visit to Frome is timed around one of its festivals.
PIN IT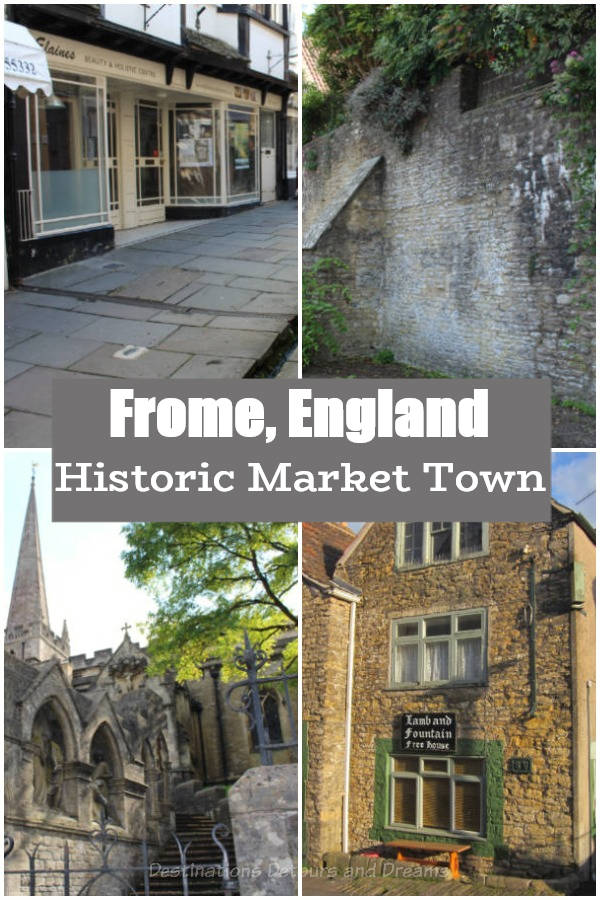 Destinations Detours and Dreams monthly e-newsletter contains behind the scenes information, sneak peeks ahead, travel story recaps and more. SIGN UP HERE