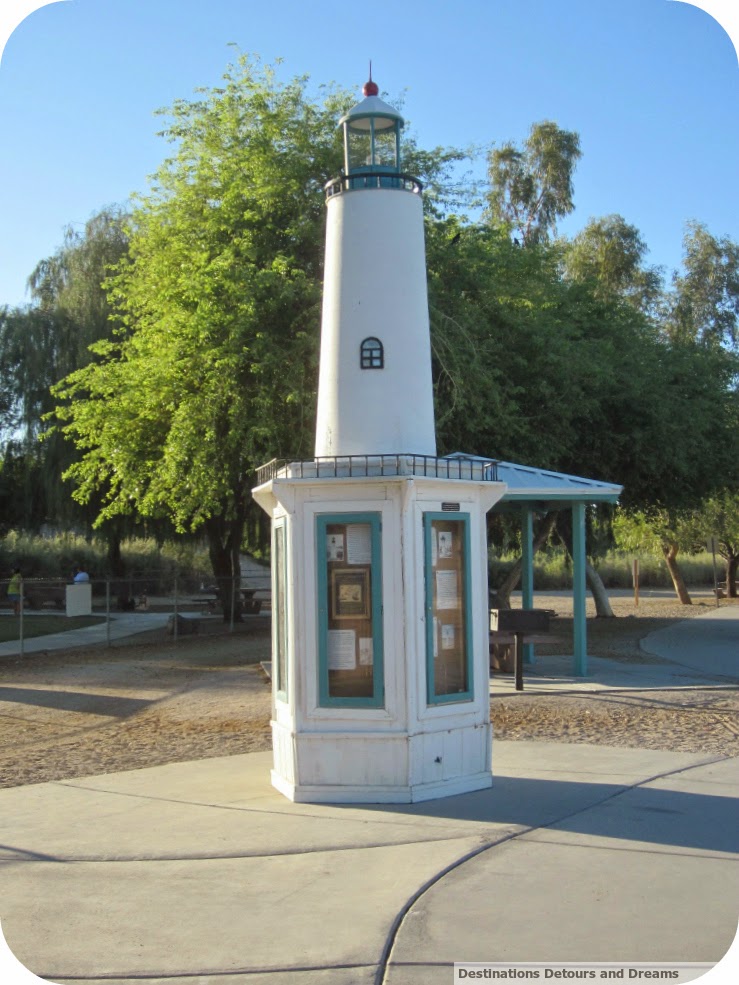 Working replicas of famous lighthouses on Lake Havasu, Arizona
Arizona is a land-locked state and not often associated with lighthouses, but Lake Havasu City in Arizona is home to more lighthouses than any other city in the United States. The fully functional lighthouses are one-third scale replicas of famous East Coast, West Coast, and Great Lakes lighthouses.
A group of Lake Havasu City boaters formed the Lake Havasu Lighthouse Club in 2000 to address the need for navigation aids on Lake Havasu's twists and bends.
The first lighthouse replica was of West Quoddy Lighthouse in Lubec, Maine. The replica replaced an existing navigational aid and was dedicated in June, 2002. Today 22 lighthouse replicas exist, with plans for an additional 5 to be built.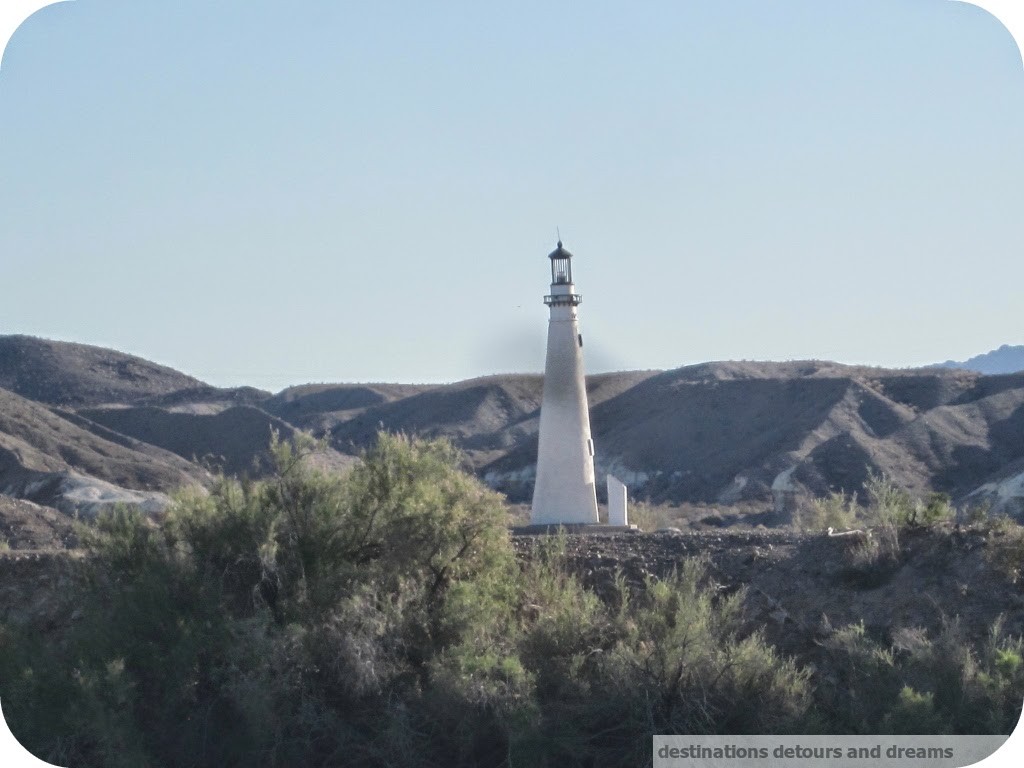 All of the lighthouses on the west side of Lake Havasu are replicas of West Coast lighthouses while those on the east side are replicas of East Coast lighthouses. The lighthouses around the island are replicas of Great Lakes lighthouses. As per coast guard navigational regulations, lighthouses on the west coast use a green beacon and lighthouses on the east coast use a red beacon.