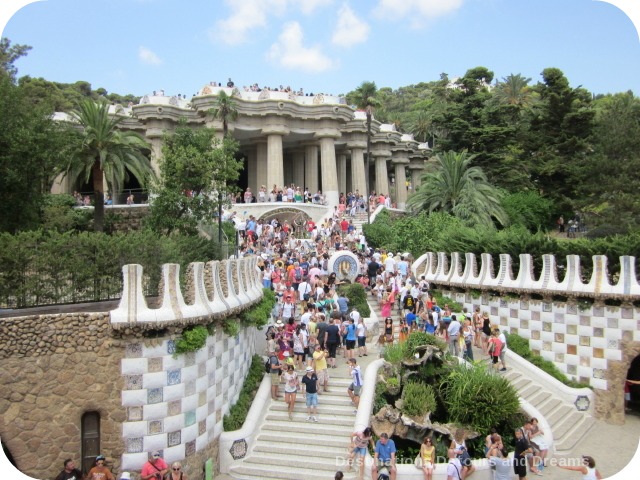 Park Güell, a beautiful garden in Barcelona originally designed as a real estate venture, inspires reflection about failure
A beautiful garden complex sits on El Carmel hill in the Garcia district of Barcelona, Spain. Park Güell (pronounced "gway") is a green space designed by famous Catalan Moderisme architect Antoni Gaudí. Its interesting architectural elements, tiled mosaics, gardens and views of the city attract thousands of visitors a year. But this is not what Park Güell was meant to be. It was originally a real estate venture. As a real estate venture, it was a spectacular failure.
Park Güell was meant to be a 30-acre, 60 residence gated community for Barcelona's nouveaux riches. From 1900 to 1914, Gaudí planned and directed construction of the park for developer Eusebi Güell. There was to be a market hall, a terraced community meeting place, viaducts for automobiles and carriages, pedestrian pathways and parking garages. The venture was abandoned in 1914. Only two houses had been built. Complex conditions for the sale of plots, lack of a suitable transportation system and the exclusive nature of the development resulted in a lack of buyers. Gaudí lived there until 1925 in a show home he'd purchased in 1906. Güell lived on the property until 1918, in the mansion which was on the land when he bought it. The city bought the property in 1922.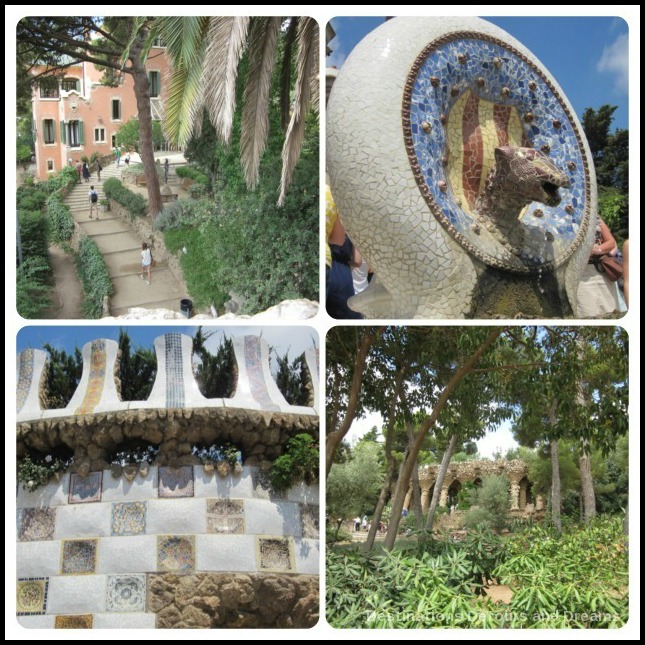 I wonder what Güell and Gaudí would think if they saw the park today. Could they have ever imagined it would become what it is?
Every failure is a step to success. ∼William Whewell
Failure is defined as an outcome other than what was planned. We're often told to view failures as lessons to learn from so we can move forward and try again. The experience may indeed give us better insight into what actions we need to take to achieve the desired result. But is that the only way to look at failure?
I have not failed. I've just found 10,000 ways that won't work. ∼Albert Einstein

Failure is a detour, not a dead-end street. ∼Zig Ziglar
Perhaps, instead of viewing outcomes other than planned as "failures", we should think about them as opportunities or part of our overall journey. They may point out possibilities we never considered, both for helping us achieve the original planned outcome and for setting us on a new path, opening up new goals or revising our vision.
Mistakes are the portals of discovery. ∼James Joyce
Sometimes even our successes don't unfold quite the way we expected. Maybe we should view successes and failures not as end points, but as forks in the road.
Should Park Güell be considered a failure? What tourist sites have you visited which once were considered failures?
PIN IT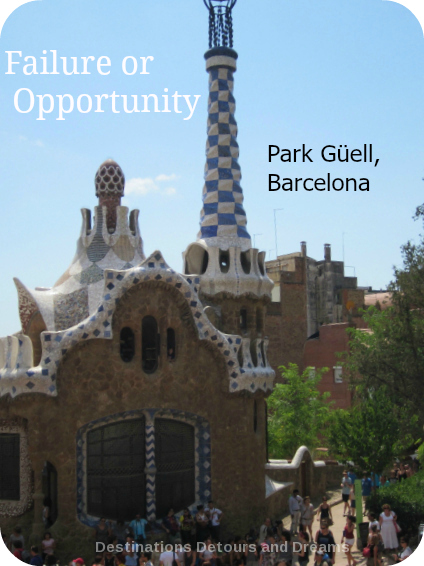 Destinations Detours and Dreams monthly e-newsletter contains behind the scenes information, sneak peeks ahead, travel story recaps and more. SIGN UP HERE